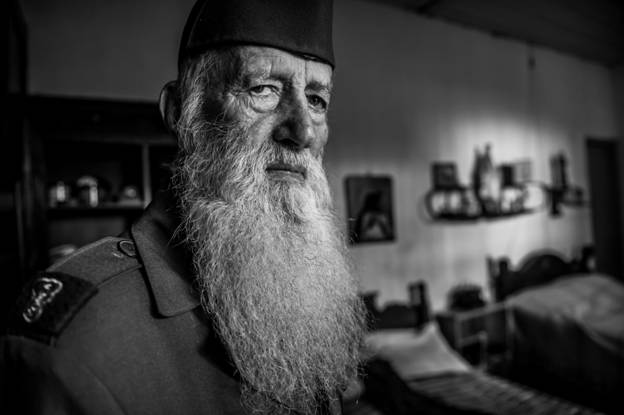 The Photomonth Photo-Open exhibition will open with an exhibition preview and concert on Thursday 5 November 2015.
Curated by Alternative Arts, the Exhibition is open to all kinds of photographers from the UK and around the world. This year Telling Stories is the theme. All images submitted are screened and a selection printed. The public are invited to vote for 'Best in Show' and the winning photographer will be invited to the Sony World Photography Awards in 2016.
The exhibition includes Shutter Hub member Ann Petruckevitch who is also showing work in our own exhibition Do You Like Love? Other exhibitors include: Mark Ashby, Frances Baker, Susanna Bellandi, Mark Braniff, Sisi Burn, Justine Cal, Juan Castaneda, Jacky Chapman, Chilyn Chen, Jasper Clarke, Eleonora Collini, Cecilia Colussi, Cinzia D'Ambrosi, Nissa Dann, Morgan Davies, Sarah Deane, Mehul Derodra, Matt Dever, Richard Dickson, Peter Domican LRPS, Cath Dupuy, Lee Fennings, Tom Ferrie, Rick Findler, Denise Fragner, Charlie Gao, Adam Goodison, Allan Grainger, Michelle Grant, Tamsin Green, Keith Greenough, Charlotte Groves, Chintan Gupta, Neil Hall, Pippa Healy, Katja Heber, Doris Himmelbauer, Grete Hjorth-Johansen, Joseph Horton, Coral Howard, Lucia Hrda, Christopher Hunt, Chris Jelley, Piotr Karpinski, Arpad Katona, Daniel Keys, Lewis Khan, Geir Kjelland, Ilonamrja Laine, Douglas Lander, Jules Lowe, Stephen Lynn, Laura Marques, James Marren, Selina Mayer, Jessica McDermott, Jane Mingay, Sara Nicomedi, Ade Okelarin, Frank Orthbandt, Anton Ponomarev, Lais Pontes, Ajay Prasannan, John Quintero, Farlon Rahaman, Marilene Ribeiro, Rob Roy, Herve Samson, Hugh Sanders, Eric Schneider, Andrew Scott, Motonori Shimizu, Julian Smith, Gary William Smith, Robin Stewart, Louise Symons, Tim Topple, Boaz Torfstein, Skirmante Udrenaite, Stavarha Wilson, Sanne Wolthaus, Kev Wright, Iris Xing, Edit Zoka-Dani
The exhibition preview will take place on Thursday 5 November 2015 (6pm-8pm) at Rich Mix, 34-47 Bethnal Green Road, Shoreditch E1 6LA. RSVP info@alternativearts.co.uk.
This is followed by an exhibition Concert at 8.30pm (doors 8pm) with Paul Armfield performing Found – Photographs and Songs. (Concert Tickets: £10/£8 concession. Bookings: boxoffice@richmix.org.uk 020 7613 7498)
The Photomonth Photo-Open exhibition will be on show at Rich Mix thereafter from 6 to 29 November 2015 (Open daily 10am-10pm). You can find out more at the Photomonth website here.
If you're visiting Photomonth this year, check out our own exhibition Do You Like Love? Which runs until 26 November!