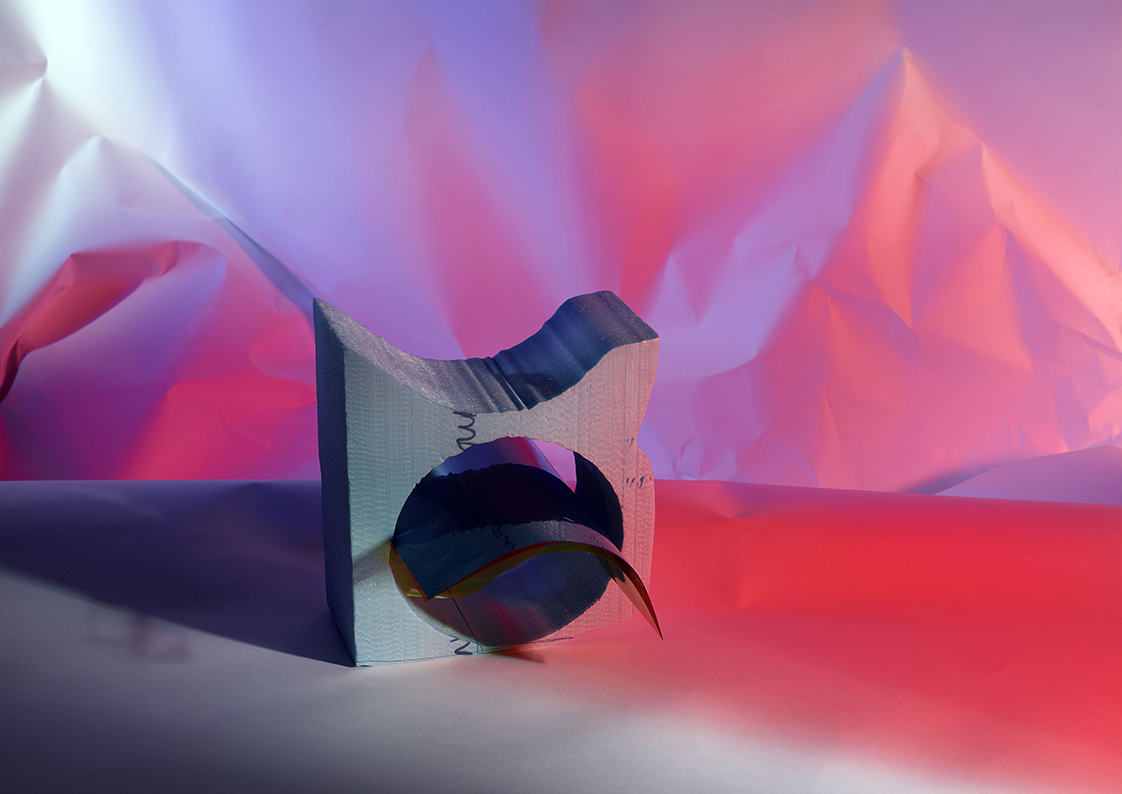 Opening on 2nd October, Not the Final Major Project presents the latest in contemporary photographic practice, with prints, installation and sculpture from some of the finest emerging talent to be exhibited at Hastings Arts Forum.
Outstanding projects from graduates of UK University courses have been brought together to encourage experimentation with the medium and to reject the finality of creative projects. This exhibition is a collaboration between Photohastings and Brighton Photo Fringe, two artist-led organisations, and reflects this year's Brighton Photo Fringe festival mission Developing New Ways of Seeing Together.
Not the Final Major Project demonstrates the conceptual, aesthetic and technological issues prevalent in photography today. Projects by Tottie Aarvold, Richard Burniston, Hayleigh Longman and Cheryl Newman explore our ongoing desire to revisit the past and to understand our sense of self. Eleonora Agostini enrols her family as performers to address the absurdity of private/public space. The ruptured and fragmented nature of memories is taken further by Hannah Morgan's sketchbooks and darkroom tests and by Gökhan Tanrıöver's constructed still-life prints.
Artist duo Elena Kollatou & Leonidas Toumpanos, and Harley Marjoram reveal creative methods of documenting prevalent social issues, with Daisy O'Neil turning more inwardly to produce a highly personal approach to Brexit. Laura Dow questions our mediation with nature, whereas Cecilia Di Paolo questions the human embrace through technology.
One particular theme running through the exhibition is the need to understand photography itself. George Hinks produces portraiture through thermal imagery and 3D printing whilst Laura Medcalf returns to the historic process of the cyanotype, joining Emma Pearce's inquiry into permanence. Chloe Louise Thomas and Megan Staple's vibrant & playful abstractions question ideas of subject with their hyperreal quality.
Shutter Hub are delighted to be supporting Not the Major Final Project through the Photohastings Shutter Hub Award 2018. One exhibitor will be awarded a Shutter Hub membership, online feature and mentorship session. This will be selected by Karen Harvey (Shutter Hub), Rebecca Drew (Brighton Photo Fringe) and Andrew Moran (Photohastings).
2 – 17 October 2018
Private View: Friday 5 October 2018, 6.30-8.30pm
Gallery Tour: Saturday 6 October 2018, 12.30pm
Hastings Arts Forum, 36 Marina, St Leonards on Sea TN38 0BU
Part of Photohastings & Brighton Photo Fringe (BPF18) festivals.