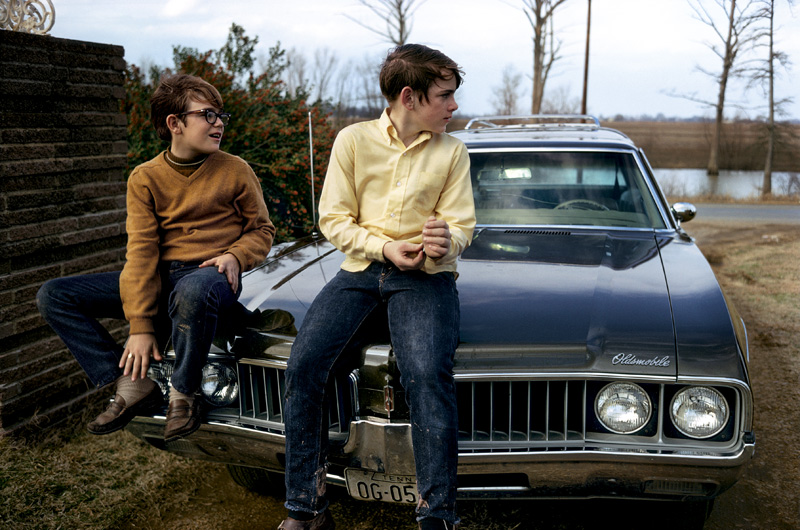 William Eggleston is a pioneering American photographer renowned for his vivid, poetic and mysterious images. This exhibition of 100 works surveys Eggleston's full career from the 1960s to the present day and is the most comprehensive display of his portrait photography ever.
Eggleston is celebrated for his experimental use of colour and his solo show at the Museum of Modern Art, New York, in 1976 is considered a pivotal moment in the recognition of colour photography as a contemporary art form. Highlights of the exhibition will include monumental prints of two legendary photographs first seen forty years ago: the artist's uncle Adyn Schuyler Senior with his assistant Jasper Staples in Cassidy Bayou, Mississippi, and Devoe Money in Jackson, Mississippi.
Also on display will be a selection of never-before seen vintage black and white prints from the 1960s. Featuring people in diners, petrol stations and markets in and around the artist's home in Memphis, Tennessee, they help illustrate Eggleston's unique view of the world.
Image: Untitled, c.1970 (Howard Graham and Clifton Yandell) by William Eggleston © Eggleston Artistic Trust
Tickets with donation: £8 (Concessions £6.50)

National Portrait Gallery. St Martin's Place, London, WC2H 0HE

Until 23 October 2016
BRIGHT: A Shutter Hub Exhibition
After a wonderfully successful OPEN exhibition in Cambridge, we're delighted to be able to share with you our next show, BRIGHT, opening on 5th August in Leeds and running until the 26th October 2016. BRIGHT is an exhibition of photography that sets out to present a colourful, inspiring and intriguing body of work, curated by Shutter Hub and specifically selected for The Atrium Gallery at The St James's Institute of Oncology in Leeds. Read our story about the impact we are making, and hoping to make with this exhibition here.
Exhibiting photographers: Steve Macleod, Loren McCarthy, Roger Coulam, Jevgenijs Reunovs, Anne Wyman, Orande Mensink, Gemma Taylor, Charlotte Connerty, Maria Spadafora, Jonathan Turner, Rebekah York, Richard Alton, Ángel Gurría-Quintana, Coralie Datta, Gali Timen, John Kiely, Phoebe Kiely, Emma Sibson, Nicola Jayne Maskrey, Phil Lavery and Sheila McKinney.
Open 24/7

The Atrium Gallery. St James's Institute of Oncology, Bexley Wing, St James University Hospital, Beckett Street, Leeds, LS9 7TF

Until 26th October 2016
Terence Donovan: Speed of Light
This is the first major retrospective of Terence Donovan (1936 – 1996) one of the foremost photographers of his generation.
Donovan rose to prominence in London as part of a post- war renaissance of the creative industries and came to represent a new force in fashion and, later, advertising and portrait photography. He operated at the heart of London's swinging sixties, socialising with and incisively capturing the scene's chief protagonists and actors. Gifted with an unerring eye for the iconic, Donovan was a master craftsman commanding both the technical and compositional to redefine studio photography.
The exhibition comprises a compelling mix of classic and well-known vintage prints as well as previously unpublished material and a selection of his video works. Rare samples of ephemera including magazine spreads, contact sheets and the photographer's treasured cameras will also be on display. In addition, Donovan's studio notes, previously unseen sketches and diaries will offer audiences privileged access to his creative process.
Image: © Terence Donovan, from "Thermodynamic" fashion shoot for About Town, January, 1961
Free entry before 12.00 daily / Exhibition Day Pass £3 (£2.50 Concession) / Advance Booking Online £2.50 (£2.00 Concession)

The Photographers' Gallery, 16 – 18 Ramillies St, London W1F 7LW

Until 25th September 2016


Sibylle Bergemann: Photographien
Sibylle Bergemann was a leading contemporary German photographers whose works are astonishingly diverse, covering subjects such as fashion, reportage, photographic essays, urban and rural landscapes and portraits.
The social context was always a key factor in Bergemann's work as in her critical analysis of reality during the times of the GDR. In the late 1960s, she worked in Berlin, and later in New York, Paris, Tokyo and São Paulo. For many years she worked with Polaroids and up to 1990 almost always in black and white, after which she was one of only a few photographers who used colour as a constitutive element of her works.
"With her pictures between dream and social reality, she made photographic history. Some of her photographs have become icons and will survive time as an important part of German imagery… [she] was a master of composition and the conscious use of color, who mastered various styles of photography, whether documentary or portrait, fashion, essay or landscape. Through her educational work she has influenced a whole generation of young photographers. At her home in Berlin-Mitte, GDR colleagues and internationally renowned photographers such as Henri Cartier-Bresson, Helmut Newton and Robert Frank came together. She was a photographer who, in an often individualistic profession, was always looking for community and fellowship.' (OSTKREUZ)
As part of the exhibition, the film profile of Bergemann, 'Take A Picture' will be available to view. Director Sabine Michel, German with English subtitles, 2011, 52 minutes. Cooperation with ZDF and Arte and the DEFA Foundation.
Image: © Sibylle Bergemann. Institut für Auslandsbeziehungen/Street Level Photoworks. Photographien is an ifa (Institut für Auslandsbeziehungen) exhibition.
Street Level Photoworks. Trongate 103, Glasgow, G1 5HD.

Until 25th September 2016




An Ideal For Living: Photographing Class, Culture and Identity in Modern Britain
Bill Brandt | E.O. Hoppé | Henri Cartier-Bresson | Bruce Davidson | Frank Habicht | Neil Libbert | Philip Jones Griffiths | Jürgen Schadeberg | Martin Parr | Anna Fox | Tony Ray Jones | Elliott Erwitt | Chris Killip | John Bulmer | Charlie Phillips | Syd Shelton | Colin Jones | Derek Ridgers Richard Billingham | Peter Dench | James Morris | Raymond Depardon
An Ideal for Living uses photography from the 1920s to the present day to examine perceptions of class, custom and identity in modern Britain. A timely consideration of what it means to be British, the exhibition will draw on the work of 20 diverse photographers to present the habits, styles and routines, which encapsulate British identity through social aspiration, political protest and counter-culture.



The earliest photographs in the exhibition are Bill Brandt's and E.O. Hoppé's studies of the interwar period. These images show the idiosyncrasies of the British class at this time, depicting miners, maids and gentlemen in their homes, on the streets, at work and leisure. Another early photograph is Henri Cartier-Bresson's sardonic documentation of the crowds during the coronation of King George VI in 1937.
The most recent work in the exhibition is by Anna Fox, James Morris and Simon Roberts whose work collectively explores social identity in contemporary Britain through photographs of the modern British environment, in the countryside and city.
Image: © Chris Steele-Perkins/Magnum. Girls dancing in Wolverhampton club, England (1978)
Admission free

Monday – Saturday, 10.00 – 17.30

Beetles + Huxley Gallery is located at 3-5 Swallow Street, London, W1B 4DE.

Until 17th September 2016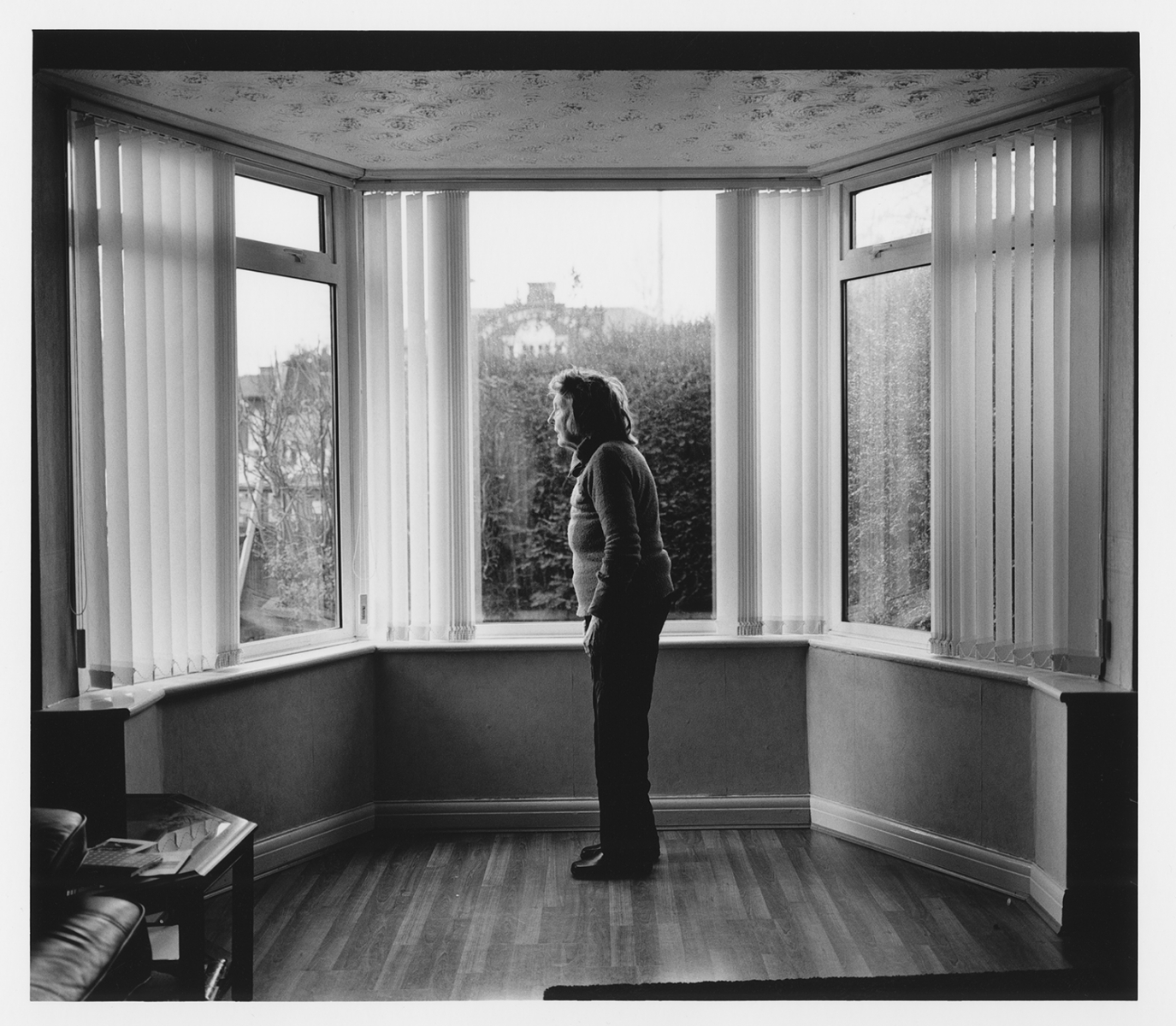 Belfast Exposed are pleased to present this group exhibition by the recipients of the first national Jerwood/Photoworks Awards, a scheme that recognises outstanding new photographic talent. Three artists; Matthew Finn, Joanna Piotrowska and Tereza Zelenkova were selected from an open call for applications. Each has received an award of £5,000 to support the making of new work for this exhibition, with a significant production fund and advice from a pool of thirteen Mentors including Alec Soth, Gillian Wearing, Broomberg & Chanarin and Michael Mack as well as curatorial advice from both of the award giving organisations.
The Jerwood/Photoworks Awards are a new collaboration between Jerwood Charitable Foundation and Photoworks, supported by Arts Council England. Other touring partners include Jerwood Space London; Impressions Gallery, Bradford and Open Eye Gallery, Liverpool.
Image: © Matthew Finn,Untitled, originally commissioned through Jerwood/Photoworks Awards 2015, from the series Mother(1987-present)
Belfast Exposed Photography. The Exchange Place, 23 Donegall Street, Belfast, BT1 2FF.

Until 1st October 2016


During 2015 – the year which marked the 70th anniversary of V-J Day, Wendy Aldiss photographed over 200 allied Burma Veterans in the UK and in Burma (now Myanmar). Wendy's father was part of 2nd Division in Burma during the Second World War.
Now, for the first time and coinciding with V-J Day 2016, photographs of Wendy's project will be displayed at the Army & Navy Club in London from 2 August to 15 August 2016. The exhibition will be curated by Karen Holbrook and is sponsored by the Burma Star Memorial Fund, the British Legion and ABF The Soldiers' Charity.
'The Burma Star Memorial Fund is proud to sponsor this exhibition 'Burma Veterans: Unforgettable' as the Fund aims to ensure that the historical significance of the Burma Campaign 1941-1945 and the sacrifice of so many individuals in this Campaign is not forgotten.'
Burma veterans will also attend every day of the Exhibition, which will provide a rare opportunity for visitors to hear the veterans of the 'Forgotten Army' speak of the Burma Campaign.
Image: © Wendy Aldiss
The Army & Navey Club. 36 Pall Mall, London, SW1Y 5JN

Until 15th August 2016


This year, from the 16th to the 25th of September, Unseen hosts its second edition of the Unseen Photo Festival – a ten-day celebration of photography in and around the city of Amsterdam. During the festival, Unseen invites visitors to be challenged, inspired and excited by a programme bringing together many of the city's leading institutions, galleries, artists and initiatives using photography in unexpected and provocative ways.
Every year Unseen Photo Festival takes place in a newly chosen neighbourhood of Amsterdam, in an effort to not only get visitors acquainted with the various areas of the city, but also to get locals – both individuals and businesses – acquainted with the world of contemporary photography. For this edition, Unseen Photo Festival will be focusing on the Spaarndammer neighbourhood in Amsterdam West – a historic part of the city dating back to the end of the 19th century. Originally built to house the city's many dockworkers, the neighbourhood, designed by Michel de Klerk, is a classic example of architecture in the style of The Amsterdam School, which celebrates its centennial anniversary in 2016.
Image: © Christto Andrew
Photo fair programme

Spaarndammer, Amsterdam

From 16th – 25th September 2016


Got an exhibition you want to share? Drop us an email with a paragraph about the exhibition, web link, details and an image.