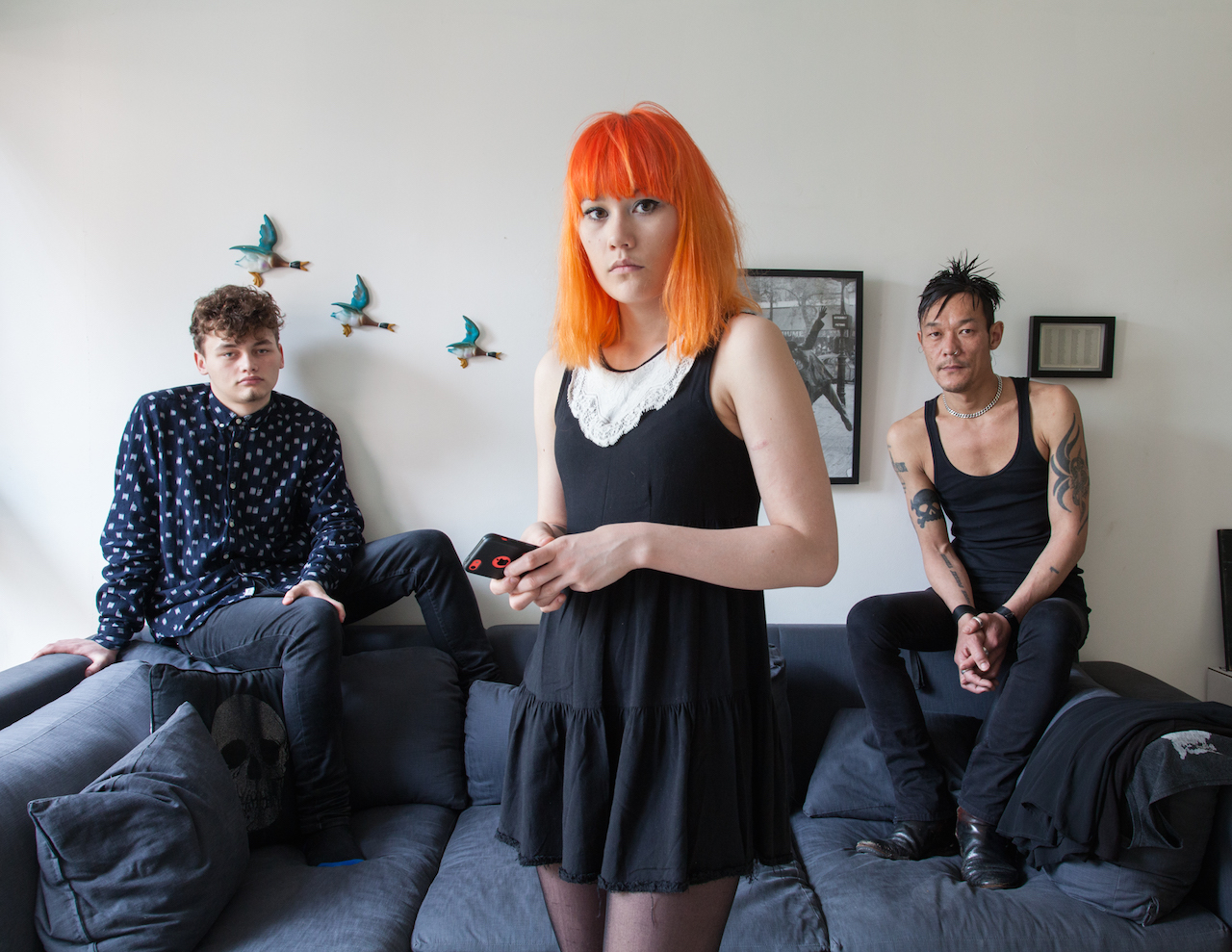 It's time for us to share our latest Photobook Favourites – words from the publishers, words from us, we hope you enjoy them…
Erik Östensson by Erik Östensson, Kehrer
THEY SAY:
The Swedish photographer Erik Östensson is known for his surrealistic, deceptively simple, and unique pictorial compositions. His poetically performative images reveal an emotional interplay in the depiction of the interaction between people, objects, and landscapes. Everything appears to be interconnected in harmonious coexistence, whereby new relationships in materials and form develop. Östensson encourages the viewer to discard learned habits of seeing and to look with the eyes of a child, who has only just begun to discover the world. Past notions are superseded, and the meaning of known objects expanded.
Erik Östensson studied at the International Center of Photography (ICP) in New York and the University of Umeå in Sweden. His works are regularly exhibited in galleries, museums, and at festivals in and beyond Scandinavia. He lives and works in Stockholm.
WE SAY:
Nothing is ordinary, or as it seems. Surreal moments, captured to slow us down, to make us think, to make us see the fascination in the simplicity of all things.
Pages of questions, moments of double-take, gentle provocation, subdued tones, thoughtful spaces.
Then there's the tactile joy of the fabric cover with the muted seascape of clothed human and nape island. Meditation in paper form.
Cloth hardcover
No text
20,5 x 25,5 cm
88 pages
44 color illustrations
ISBN 978-3-86828-914-52019
You can buy Erik Östensson here.
Erik Östensson was reviewed for Shutter Hub by Karen Harvey
Under Surveillance – Christiane Zschommler
THEY SAY:
With the fall of the Berlin Wall, the experience of East German totalitarianism has been reduced to sets of facts and numbers. However, the State Security Service (Stasi) acts still as a global synonym for the modern police state. In the early 1980s, Christiane Zschommler's grandmother smuggled 1984, which was forbidden in the GDR, in her underwear through Check Point Charlie. Real life mirrored the worst paranoid excesses set out in George Orwell's novel. The book "Under Surveillance" includes written statements and photographic works and from Zschommler's series File 1214/87; Beyond Orwell; Die wunderbaren Jahre and Legacy. Zschommler's created images by obscuring the content of her own Stasi file 1214/87, government statistics, personal documents and her photographs of the card index system from the former headquarters of the Stasi in Berlin-Lichtenberg. Zschommler followed a process of layering or erasing parts of the documents and was concerned with the visual aspect of the retrieved data, developing it into more abstract forms. Issues around surveillance are similarly relevant and important today. Spying on the private lives of citizens and the capture and use of sensitive, personal information by government agencies and commercial organisations are increasing in scale and sophistication.

WE SAY:
Zschommler was brought up behind the wall in East Germany, where those in charge put every citizen under surveillance, with the excuse that they were protecting their socialist state.
It's hard to visualise the physical scale of the information the Stasi held. Such ordinary information about individuals on their files – copies of letters and envelopes, postcards and notes. All of this, from all of those people, 'just incase'.
So intrusive, so unnecessary, and so recent. I thought about how the world changed when the wall came down, I remember seeing it on TV when I was a child. It was a bizarre thing.
And now, I think about how we are all being surveyed, every day – CCTV on the street, TVs we can't talk about sensitive data in front of, instagram listening in on our conversations, GPS tracking, car sat navs that suggest where you might want to go because it's a specific day and time and it's used to your patterns, Siri, Alexa, and so on.
We are all under surveilence, and whilst we feel we are free we don't care so much about that, but history shows us that things can change overnight, and we should be more awake to the world.
The images are beautiful. darkly beautiful. Ghosts of letters lie over each other, scribbled, confused. Layers like memories, like the imprint of text left behind on the underneath pages of a notebook. Like microfilms stuck in the reader. Carbon paper copies, facsimiles, Gestetners. Stamps and marks, unidentified, Xrayed. The outlines of envelopes form the shapes of houses. Invaded homes, bugged, watched and trespassed upon.
This is a beautiful book – beautiful, frightening and thought provoking in equal measure. Full of ethereally striking shapes and forms with hidden stories: no clues, just gentle representations of their darker past.
Under Surveillance by Christiane Zschommler
Published by Stay Free Publishing
Editor: David Gilbert; Monika & Rene Barclay; Peter Wells-Thorpe; Christiane Zschommler;
Edition: 100
Format, binding: Softcover; PUR bound Book
Size: 29,7 x 21 cm
Number of pages and images: 80pp and 4pp cover, 54 images
You can buy Under Surveillance here.
Under Surveillance was reviewed for Shutter Hub by Karen Harvey
A Typology of British Cherry Blossom – Sam Vale, GOST
THEY SAY:
This photographic topography presents all 323 varieties of cherry blossom in the UK in the style of a pomological book. Pomology is the study and science of fruit trees, with the aim of improving and developing attributes such as taste, longevity and yield of popular fruits. Seldom is a comprehensive range of cherry blossom represented in books on the subject as the delicate flowers are considered too uniform for traditional illustration to capture the nuances of difference between varieties. Artist Sam Vale, has utilised the camera which can capture more subtle differences between blossoms, to address this void and record a complete taxonomy of British cherry blossom.
The blossoms recorded in this book are removed from their original context of the orchard and photographed against a neutral backdrop. Vale was granted access to the National Fruit Collection at Brogdale in Kent which keeps a pair of each variety of cherry available in the United Kingdom. The National Cherry Collection belonged to Kent Farm Institute at Borden near Sittingbourne, but passed into the care of MAFF (now Defra) in 1965. The collection was last re-propagated and established in its present location in spring 1996. Varieties are either Sweet (Prunus avium), Acid (or Sour) (Prunus cerasus) or Duke cherries, which are hybrids between the two. Varieties are grouped into type, then colour (black, red, white or mixed) segregated into early, mid and late season.
'Collecting is driven by two opposing ideas, the similarities of the items being acquired which connect under a scheme devised by the collector, for example stamps, clocks or books. Yet, simultaneously, the objects within the collection need to also have differences to distinguish them for each other and hold the interest of the collector. The joy of collecting is driven by noticing what is overlooked and cherishing the connected items for their individual characteristics. In the presentation of this collection it is hoped that the beautiful qualities and patterns of the project can come to the fore and demonstrate the value of looking again at things that might at first seem indistinguishable'.
WE SAY:
Like a pomologist's companions guide or a compact blossom bible; cloth bound and beautiful. It's a gentle experience, educative and calming.
The subtle differences in floral repetition (page on page, petal on petal) bringing together a collection of delicate splendour, with gratitude to nature; the consequential delight of opening a forgotten family album.
A Typology of British Cherry Blossom: Containing Coloured Images of the Most Esteemed National Fruit Collection at Brogdale by Sam Vale
Hardback clothbound screen printed cover
300 pages
129 x 185 mm (portrait)
Printed in a limited edition of 332 copies, on 90 gsm fedrigoni parchment handmade paper
ISBN 978-1-910401-11-8
Each book includes a unique pressed, dried cherry blossom petal.
You can buy A Typology of British Cherry Blossom here.
A Typology of British Cherry Blossom was reviewed for Shutter Hub by Karen Harvey
Ex-Voto by Alys Tomlinson, GOST Books
THEY SAY:
Ex-Voto is the culmination of a five-year photographic journey to Catholic pilgrimage sites in Ballyvourney, Ireland, Mount Grabarka, Poland, and Lourdes, France by award-winning photographer Alys Tomlinson. The book's title, Ex-Voto, refers to the physical offerings given in order to fulfil a vow – humble objects such as handmade wooden crosses and pages torn from notebooks – which connect the pilgrim with the landscape. The project comprises of black and white portraits of pilgrims, landscapes of the sites and still-lifes of the ex-voto objects, captured on large format film. Shot with an objective gaze, the images appear untethered from contemporary life and out of time, whilst evoking both the stillness and spirituality present at these sites of great contemplation.
Ballyvourney, Mount Grabarka, and Lourdes are pilgrim sites whose origins go back to the 6th, the 13th, and the 19th centuries respectfully. The narrative drawing the faithful to Ballyvourney involves an early Christian woman's hunt for nine white deer; to Mount Grabarka, the miraculous curing of a cholera outbreak by holy waters and the removal of an icon of Jesus from a church for safekeeping in a hilltop forest; and Lourdes, a young girl's visions of Mary in a grotto. Belief and faith in these narratives draw modern-day believers, whose pilgrimage signals both their belonging to a community and an act of faith.
'It is a difficult undertaking, this visual divination of belief. In her reflective, rational, but deeply attentive approach, Alys Tomlinson evokes the silence and the stillness at the core of the spiritual life, but also its mystery and its simplicity, the one inextricably bound up with the other. It pays to spend time with these stark, mysterious images. They go to the very heart of things unseen'. Sean O'Hagan
WE SAY:
Ex-Voto is a truly beautiful book that feels very special. Every aspect is deeply considered, informed and of significance, from the gold font reminiscent of sacred text, the simplicity of the layout, through to the choice of accompanying text.The rich, striking images absorb you – portraits that are at once arresting with their open, engaging gaze and calming in the serenity of each sitter. The Ex-Votos themselves, whether they be ornate rosary beads, tiny scraps of paper or simple scratches into the rocks, are documented faithfully and with care.
The rich, tonally perfect landscapes and natural details from the sites complement and enhance the experience, help us to feel as though we are part of the journey.
Although of course all images are interpreted differently by those who look upon them, it feels particularly pertinent with Ex-Voto. Other than the choices made in photography and design, the photographer offers no explanations, no captions. We know these photographs were made in Poland, Ireland and France, but they could easily have been taken in the same, somewhat other-worldly, place. A place we may have visited, a place that feels timeless. This is a book that I think will truly mean something very different to every viewer, drawing upon their own upbringing and experience.
Ex-Voto by Alys Tomlinson
GOST Books
Published March 2019
232 x 290mm portrait
98 pp, 47 duotone illustrations
Hardback
Essays by Dr Rowan Cerys Tomlinson, Professor John Eade and Sean O'Hagan
ISBN 978-1-910401-27-9
You can buy Ex-Voto here.
Ex-Voto was reviewed for Shutter Hub by Jayne Lloyd.
The Guardians – Vladimir Antaki, Kehrer
THEY SAY:
For his series The Guardians Antaki traveled across Europe, the Middle East and America, photographing shopkeepers or »Guardians«. These Guardians are keepers of what Antaki terms »urban temples«, unique spaces which, in an age of cookie-cutter, corporate shops, hearken back to an earlier time and mode of urban life. Antaki creates visually arresting portraits of the Guardians that make the viewer connect to the beauty of these often forgotten spaces. Antaki believes that these temples are the heart and soul of every city; they are what give the urban center its uniqueness in time and place. There is also a duty of memory associated with these spaces. As so many of them are closing, it falls to artists such as Antaki to preserve their memory and pay them tribute. The book includes portraits and statements from 45 shopkeepers and artisans from Beirut, Berlin, Bordeaux, Istanbul, London, Mexico City, Miami, Montréal, New York, Paris, Philadelphia, Toronto, and Venice Beach.
WE SAY:
Antaki's portrayal of myriad shopkeepers in his book, The Guardians, sparked an unexpected response; tears. I'm not overly emotional but, perhaps given my own background as a photographer and a journalist, I appreciate the power of interweaving the visual and written. That said, the images in The Guardians can stand alone. Their punchy wide angle style draws your attention to the central figure, the 'Guardian'.
I've always been fascinated by images of people I will never know, and, when seen without context, creating my own narratives about who they are, where they lived and what happened to them. But in this book about chance meetings with shopkeepers spanning several worldwide locations, the individual tales the shopkeepers share, helped me gain a fuller understanding of them, at that moment. Everyday humanity is reflected in their direct to camera stares.
On the early pages, the words of 60-year-old Scott Evans, who runs an antique store with his wife Anastasia 'Stacy' Fahnestock in Philadelphia brought a tear to my eye.
"…I won't do it without her; I'm not going to do this by myself. She started this, and I work for her. That's basically it. You know I live to make her happy. That's all."
It seems happiness and contentment is true for all in this book, with a passion for people, for family and for the trade they ply in their hearts no matter where they are in the world or what their background. There's something very special, as a photographer, when someone, often a stranger, lets you into their lives and gives a glimpse of who they are.
As photographs, each seems linked to the next, either through the overwhelming witnessing of 'stuff' (which, I appreciate, means much more to the Guardian and customer), the propensity for fluorescent lights and no windows in many of the locations, the garishness of colour, or the acceptance of finality. Many of the Guardians know their family will not take on the business. But there are glimmers of continuation, of fighting against what Antaki describes as "homogenizing modernity".
Thirty-two-year-old Lorena Agolli from Toronto has (literally) stepped into the shoes of a cobbler. She is running an all-female shoe repair shop and making full use of social media to grow her business. There are others who perhaps stand out a little more for what may seem more eccentric personalities, yet no one image or one tale is more interesting than another.
It is a gentle book, inspired by Antaki's childhood fascination with shopkeepers, that stirs emotion both visually and with words. It even reminded me of a childhood cartoon I used to love whereby the main character visited a fancy dress shopkeeper to become a different person each episode. Being given a peek into the lives of these people allows the viewer to be a part of their world, to get a sense of who they are even if for a short time, perhaps a little like that cartoon character.
The book has a preface from Edward Burtynsky. As my own photographic practice relates to environmental concerns, Burtynsky's name is well-known to me. He relates this book to some of his own environmental portraits, and he also picks up on the relationship the sitter has with the items they surround themselves with, noting Antaki's ability to "step deeply into the treasured realms of these individuals".
But it is Antaki who coins the perfect phrase for what these disappearing Aladdin's Caves are – "Urban Temples". And while there are still 'deities' to protect, The Guardians do so.
The Guardians – Vladimir Antaki
Texts by Vladimir Antaki and Edward Burtynsky
Designed by Marc Kandalaft, RAP and Kehrer Design (Vanessa Böhme)
Hardcover with belly band
24 x 30 cm
112 pages
58 color ills.
English, French
ISBN 978-3-86828-925-1
You can buy The Guardians here.
The Guardians was reviewed for Shutter Hub by Josie Purcell.
THEY SAY:
More than fifty per cent of the human body is made up of water; in babies this is closer to seventy per cent, the same as the earth itself. For the poet and artist Janet Lees, water is the element in which she is most at home. In this full colour collection of image and poem pairings, water is never far away – in the ebb and flow of love and loss, joy and sorrow, pain and elation. Immersive, otherworldly, sometimes deeply moving, these works are praise songs to the forces which, when we feel them, we feel them with our elemental selves. Janet Lees is a poet and artist based in the Isle of Man. In 2018 she was the artist representing the island at the Festival Interceltique in Lorient, France, with an exhibition of art photography, poetry and film. Her poetry has been widely published in journals and anthologies around the world, and her film-based works selected for many international prizes and festivals. She holds an MA in Creative Writing from the University of Lancaster, and a BA Hons in Creative Arts from Manchester Metropolitan University. This is her first book.
WE SAY:
Of all the elements, there is something about water which inspires some of the most relatable moods and powerful artistic responses. Perhaps this is something that only those who live on wet lands or close to bodies of water feel deeply in their bones. Everyone has their favourite kind of water, but not everyone can live within it.
Janet Lees is one of those people. Her book, House of Water, binds her penmanship and photographic craft together, leaving you with a sense that she is part fish in spirit. Janet's palette of colours is a subtle and muted selection, masterfully painted with a delicate lens and eye. The curation of work is enviable, and as I sit here admiring four inches of rainfall on a dark Monday in June, I can't help but wonder how she has managed to get this so right.
Within the poetry you'll find everything from hints of trauma, to passion, to the passing of time. Each piece of writing is coupled with a photograph to help steer you through a nautical navigation of her House of Water. Her talent is such that you might find your mood and your own story within her words too.  There is the rawness you'd find from being lashed by the sea, and pause for reflection too.
It's with some relief to discover that Janet Lees is as lovely a human being as she is a talented artist. She has spent years honing her craft and dedicating herself to a creative voice that she effortlessly manages to commit to paper.  It's also humbling to note she thanks the Shutter Hub team in her book. We're really glad that she found us so that we're able to recommend this beautiful collection of work.
You can buy House of Water here.
House of Water was reviewed for Shutter Hub by Laura Ward.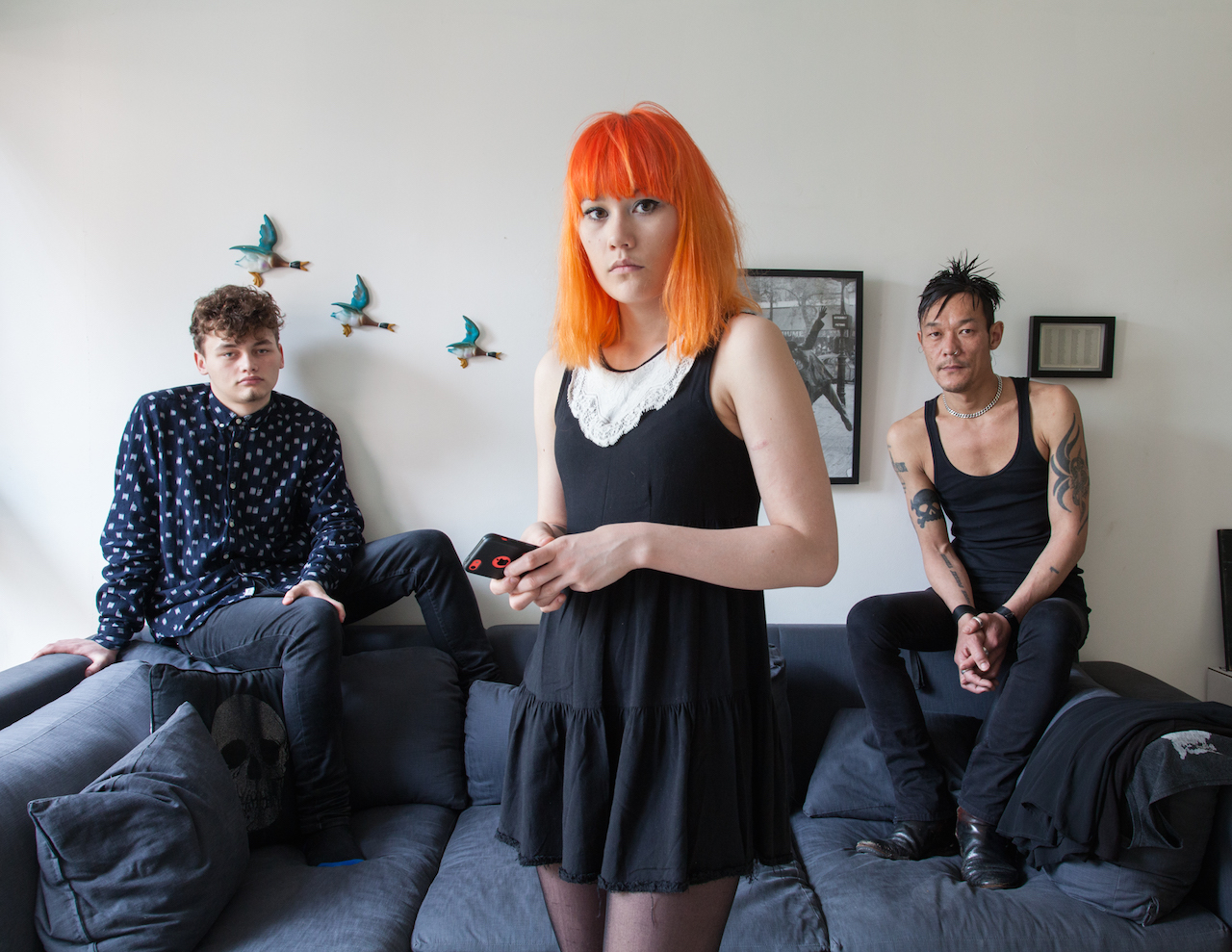 THEY SAY:
The New Londoners is a powerful celebration of London's unique cultural richness, and of the diversity that is the hallmark of this great city.
Chris Steele-Perkins has photographed 165 families from almost 200 different countries, all of whom have made their homes in London. These are beautiful and powerful portraits with each family photographed in their homes. Accompanied by insightful interviews we learn of the varied experiences of these families from across the globe.
The New Londoners is a plea for tolerance and for openness of heart. At a time when social and political divisions seem to be opening up across the UK, it is a timely reminder both of the important role that immigration has played in our country as well as the rich and valued diversity that is the hallmark of our capital city and which makes London such a special place.
Recognised internationally, Magnum photographer Chris Steele-Perkins moved from Rangoon to London with his father in 1949. He has exhibited and published worldwide and his work is in many major photographic collections. He has published twelve previous books including The Teds and A Place In The Country, which are both published by Dewi Lewis.
WE SAY:
It's always good to challenge yourself. As an artist, it's vital. And The New Londoners challenged my own visual preferences.
In this book, Steele-Perkins responds to "the panic and hysteria building up in Europe…threatening our jobs, our way of life…our identity…" and played out by many via the Brexit process. He has portrayed (mostly) people he does not know, in their homes, to celebrate diversity in England's capital city, London. He sees it as his way to add his voice to these times through the stories of the people who are making London their home and becoming The New Londoners.
It seems a sound basis for a geo-societal photography project.
I've always had an interest in people's backgrounds, and having recently looked into my own heritage, I felt this book had great potential. Its red, white and blue front cover colours hint at the new 'London-patriots" found inside, and there is definitely a great mix of stories about how those featured found their way to the city and how they see their own identity.
I often found this fascinating but also challenging. In the past three years I have increasingly started referring to my identity, if asked, as "global citizen" or "just human". I am Welsh by place of birth but I'm also the great-granddaughter of Italian immigrants. Having lived in many places in the UK, including London, I found myself drawn to those who said they did not necessarily feel one thing or another but drew from myriad parts of their cultural identities. Why do we need to have a sense of place, somewhere we 'come from', somewhere called 'home'. Why is it important to some and not as much to others?
But even with the questions the topic may throw up, for me I did not feel I connected to the portraits. I put this down to the style of the photographs. To me, overall, they felt impersonal – almost as if Steel-Perkins rushed in took a snap and was off again. I appreciate the book's subject will challenge the viewer to think about the intricacies of identity, but, for one that aims to encourage "tolerance and openness of heart," I'm not sure the sense of aloofness or indifference I felt when looking at several of the portraits will succeed in this. There are moments of more natural poses, even a smile or two, and for me this lends itself better somehow to encouraging us all to be open, warm and considerate of others.
I found myself wanting to love the book for what it is trying to achieve but found it not to be my photographic 'cup of tea'.
The New Londoners – 
Chris Steele-Perkins
Dewi Lewis
Hardback
336 pages, 165 colour plates, 290mm x 260mm
ISBN: 978-1-911306-45-0
You can buy The New Londoners here.
The New Londoners was reviewed for Shutter Hub by Josie Purcell.
Te Ahi Ka: The Fires of Occupation – Martin Toft, Dewi Lewis
THEY SAY:
New Zealand's Whanganui River is the lifeblood of the Maori. The tribes of Whanganui take their name, their spirit and their strength from this great river, which flows from the mountains of central North Island through to the Tasman Sea.
In Te Ahi Ka: The Fires of Occupation, photographer Martin Toft explores the deep physical and metaphysical relationships between the river and the Maori. In 1996 Toft spent six months in the middle and upper reaches of the Whanganui River in an area known as the King Country. Here he met Maori who were in the process of reversing the colonisation of their people and returning to their ancestral land, Mangapapapa which is on the steep banks of the river inside Whanganui National Park. At the end of his journey Toft was given the Māori name Pouma Pokai-Whenua.
Returning twenty years later to rekindle the spiritual kinship he had experienced, Toft began to work on this book. Its narrative is situated within the context of the current Whanganui River Deed of Settlement, Ruruku Whakatupua and the projects led by local Maori to settle historical grievances with the government dating back to the 1870s. At the heart of it is the Whanganui tribes' claim to the river, which is seen by them as both as an ancestor and as a source of both material and spiritual sustenance.
WE SAY:
Tactile, tonal, exquisitely designed. This is a book of beauty with a weight of sadness and equally of hope. The photographer returns to something he remembers from 20 years ago, the Maori people return to the traditions taken from them more than 100 years before.
The relationship to the river (spiritual, free flowing, life-giver) moves through this compassionate anthropological investigation. Stories, poetry, history – like secrets bound close in tight packages, to be folded out and taken in, folded away and remembered.
Te Ahi Ka: The Fires of Occupation by Martin Toft
Dewi Lewis
Clothbound hardback
200 pages, 205 x 165mm
89 colour / b&w photographs
ISBN: 978-1-911306-38-2 (Green / female cover)
ISBN: 978-1-911306-39-9 (Orange / male cover)
Published with financial support from Creative New Zealand, Lottery Environment and Heritage Fund and Te Mana o Te Awa grant administered by Ngā Tāngata Tiaki o Whanganui.
You can buy Te Ahi Ka: The Fires of Occupation here.
Te Ahi Ka: The Fires of Occupation was reviewed for Shutter Hub by Karen Harvey
---
Shutter Hub are dedicated to only sharing content that we feel is relevant and of interest to our readers. For full details and our disclaimer please refer to our Terms and Conditions here.
---
Not a Shutter Hub member yet? Join here for opportunities to promote your work online and in exhibitions, access selected opportunities, events, seminars and workshops, meet up and share photographic experiences, and become part of our growing community…