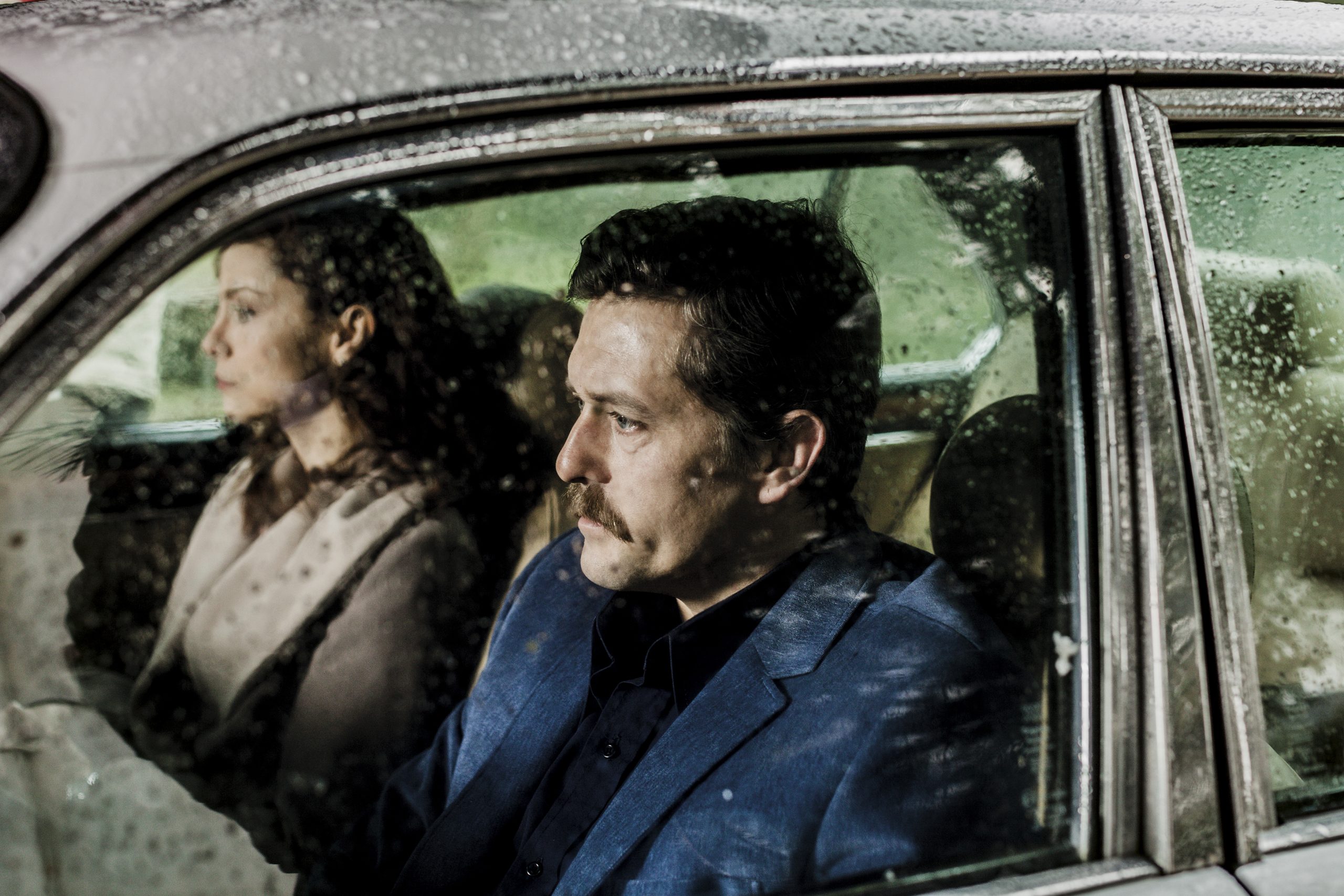 Here's a roundup of our latest photo book favourites, with some descriptions from the publishers and some thoughts from us too…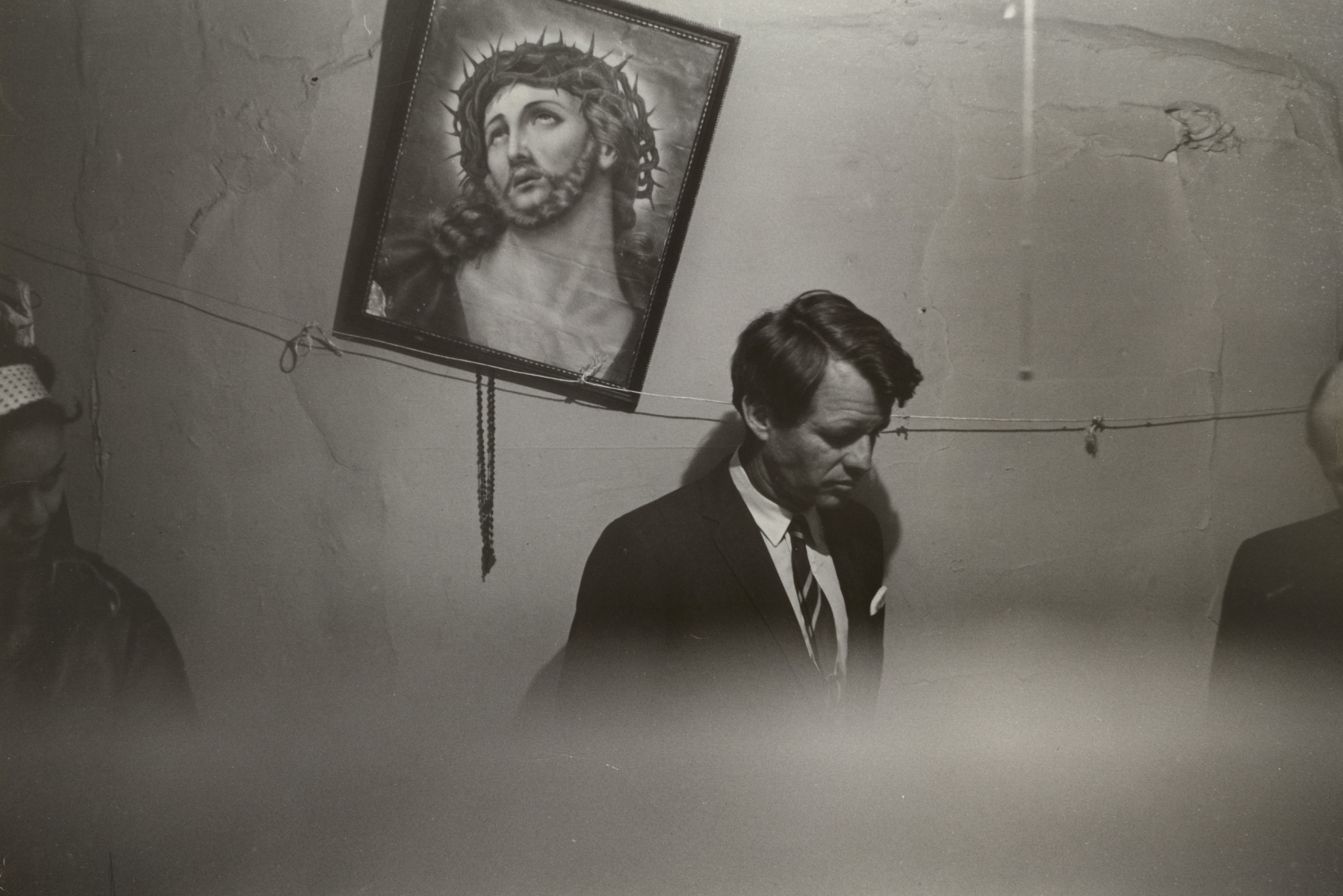 New York Scenes by Fred W. Macdarrah, Abrams Books 
THEY SAY:
During his 50-year association with the Village Voice, Fred W. McDarrah (1926–2007) covered the city's downtown scenes, producing an unmatched and encyclopaedic visual record of people, movements, and events. McDarrah frequented the bars, cafés, and galleries where writers, artists, and musicians gathered, and he was welcome in the apartments and lofts of the city's avant-garde cultural aristocracy. He captured every vital moment, from Jack Kerouac reading poetry, to Bob Dylan hanging out in Sheridan Square, to Andy Warhol filming in the Factory, to the Stonewall Riots. Through his lens, we see the legendary birth of ideas and attitudes that continue to shape the character and allure of New York today.
WE SAY:
Fred W. McDarrah bought his first camera on a whim at the World's Fair in 1939. This spur-of-the-moment decision turned out to be the making of him. His archive holds a quarter of a million photos, and this book shows more than 270 from the vast collection – surely a tough selection process.
McDarrah worked with the Village Voiceall his life, moving from ad salesman to photographer to photo editor. Most of his subjects were unknown when he photographed them (enter Bob Dylan, two weeks after moving to New York, an old soul at 19 in a waistcoat and flat cap), but they went on to be world-famous. He captured their off-duty moments – unposed, guard down, just being, without the rigmarole that comes with serious celebrity status.
There's a rawness and authenticity here – it's reportage, not the trolling of vulnerable celebrities that we see the paparazzi engage in today. At the other end of the photography scale, McDarrah never considered his work to be fine art, seeing himself as a pure photojournalist – something the author agrees with. Because author Sean Wilentz grew up with McDarrah as both his dad and his uncle's friend (they ran the hip Eighth Street Bookshop in Greenwich Village), he doesn't hero-worship him from afar or struggle for insight, but sees that moments he took for granted in his childhood were actually pretty impressive. Wilentz's father, Elias, even collaborated with McDarrah on a book called The Beat Scene.
Though McDarrah always managed to capture the poignancy of a scene, events sometimes added extra impact: his image of Bobby Kennedy waiting to speak on stage was eye-catching because Kennedy was unaware of being stood beneath a portrait of Jesus wearing a crown of thorns. A year later, Kennedy was assassinated. The image suddenly represented two controversial public figures (whether or not you believe Jesus existed) whose deaths remain in public consciousness.
McDarrah championed gay rights and civil rights movements, giving them publicity and visibility at a time when many wanted to brush them under the carpet. Seeing these photos collected in one volume really helps you to understand their development. They work well mixed with images of artists, writers and singers, plus other photographers like Robert Mapplethorpe and Diane Arbus. You get the sense that all of human life hung out in Greenwich Village, riffing off each other and stirring up ideas.
McDarrah strongly embraced the Beat Generation and became closely associated with its biggest names, like Jack Kerouac, but also for an unlikely money-spinning sideline offering Beatnik men and women as party guests for hire (surely the way to win Come Dine with Me, were it around in the 1960s). The book replicates his original joke advert, from the pages of the Village Voice. What began as a joke quickly turned into a mark of the Beatnik trend and how the rest of New York society responded to these strange and serious bohemian hipsters with their poetry, black polo necks and angst.
If you're looking for portraiture inspiration, McDarrah is sure to fire up your creative juices. He became a mentor to the next generation of local and international photographers, and you can see why.
New York Scenes by Fred W. Macdarrah.
Published by Abrams Books
Hardbound
9 x 11", 300 photographs, 284 pages
ISBN: 978-1-4197-2897-6
New York Scenes was reviewed for Shutter Hub by Polly Allen
Sally Mann – A Thousand Crossings, Abrams Books
THEY SAY:
For more than 40 years, Sally Mann (b. 1951) has made experimental, elegiac, and hauntingly beautiful photographs that explore the overarching themes of existence: memory, desire, death, the bonds of family, and nature's magisterial indifference to human endeavor. What unites this broad body of work—portraits, still lifes, landscapes, and other studies—is that it is all "bred of a place," the American South. Mann, who is a native of Lexington, Virginia, uses her deep love of her homeland and her knowledge of its historically fraught heritage to ask powerful, provocative questions—about history, identity, race, and religion—that reverberate across geographic and national boundaries. Organized into five sections—Family, The Land, Last Measure, Abide with Me, and What Remains—and including many works not previously exhibited or published, Sally Mann: A Thousand Crossings is a sweeping overview of Mann's artistic achievements.
WE SAY:
I'll never forget seeing Sally Mann's The Family and the Landexhibition at The Photographers' Gallery in 2010. It was a mash-up of her specialist subjects, in her signature sepia tones: family portraits, eerie Southern landscapes, memory, and social taboos – the last being, in this case, a body farm, where donated bodies are used by forensic scientists studying decomposition. Her body farm series, What Remains, is the antithesis of the pretty corpses that often turn up in episodes of CSI, yet there's still something ethereal about them. I was, and am still, hooked.
A coffee table book on Sally Mann is a no-brainer, and this one accompanied an exhibition by the National Gallery of Art, Washington, and the Peabody Essex Museum, Massachusetts, but supersedes it by featuring some previously unexhibited and unpublished prints. Mann's huge body of work is sewn together here with a collection of essays that don't shy away from the complexity behind those seemingly effortless images. She's press-worthy not just for her talent, but for the issues it exposes, like parenting struggles, censorship of children in photography (is she an oversharing mother? Did she exploit her kids? Critics continue to muse), or the constant racial tension in the American South.
Of course, her use of dated materials is eye-catching, too – many of the prints seen here were made with collodion, which was the substance of choice for preparing negatives in the 1860s, sitting perfectly with her visits to old Civil War battlefields. Mann thrives using ambrotypes and, from 2011, tintypes, but she tweaks modern technology to make these old-fashioned modes of developing work even better – for example, as Sarah Greenough explains, Mann produced negatives on a digital camera in the swamps and rivers of Virginia, before printing and reshooting them to create the final tintypes, often deliberately over-exposing them to introduce strange tints at the last minute. These waterlogged scenes formed part of a pivotal series, Abide with Me, stretching from a famous slave uprising in 1831 to a range of often-hidden African-American churches hidden in plain sight close to where she grew up in Lexington. You can feel the humidity rise in these images.
Her Deep Southseries, which includes photographs of several places connected to murdered teenager Emmett Till (killed in 1955 for the colour of his skin), is explored in the section ofA Thousand Crossingssimply called The Land. These images are typical of Mann's approach to landscape photography: nothing is without context. There's always hidden depth. Despite Mann's genuine affection for Southern landscapes, she isn't naïve enough to present them as paradise for everyone, and she uses photography to communicate the parts of history that the Southern states would often rather gloss over.
Though the accompanying exhibition may be over in Washington and Salem, it will soon move to Los Angeles, then Houston, Paris and Atlanta, so you might catch it if you can afford the air fare. Your best bet is to buy this book and keep a bit of Sally Mann's unnerving skill close by.
Sally Mann – A Thousand Crossings
Published by Abrams Books
Hardbound
10.75 x  11.375", 230 illustrations, 320 pages
ISBN: 978-1-4197-2903-4
A Thousand Crossings was reviewed for Shutter Hub by Polly Allen
Civilization: The Way We Live Now, Thames & Hudson
THEY SAY:
Every day and every hour, human civilization expands, evolves, and mutates. These universal movements are chronicled by prestigious curator William A. Ewing in this stunning photographic exploration, Civilization. Ewing illuminates how contemporary photography, notably art photography, is fascinated by, and attempts to decode, the way we live today. This landmark publication is accompanied by an internationally touring exhibition produced by the Foundation for the Exhibition of Photography—a global cultural event for a global subject.
Eight thematic chapters are led by breathtaking imagery accompanied by essays, commentaries, and captions that illuminate the theme.The chapters, including "Hive", "Flow", "Rupture" and "Escape", explore the many faces of our shared civilization. From how we move goods and peoples to the complex relations of close-knit living, Civilization looks beyond the surface to the workings of the world, at the ways we live, work and play and at what happens when it all breaks down.
Visually epic and ambitiously popular in approach, Civilization will reach beyond the boundaries of the photography world to engage and connect with audiences worldwide.
WE SAY:
People praying, rushing, watching, posing, sleeping, eating, working, sitting. Identically pink-suited people, for as far as the eye can see, processing chicken. We move enmasse. Anger, fear and joy.
Colourful Lego-like stacked shipping containers line up, so many that the scale is not obvious. Movement of goods and people on a vast scale, creating abstracted patterns, mimicking the symmetry of nature, like a kaleidoscope image that we're falling into. Each tiny detail unfolding. Crossroads and parking lots.
Buildings reach so high they look more like a futuristic model set for a sci-fi film than they do real life. Needle point summits protruding into the stratosphere, earth curving below them.
You have to see this book, to believe what we can achieve, and what we've done.
Amidst all the images are many I know, but the one I remember – Sheng-Wen Lo's image of polar bears in Rotterdam zoo, from his series, White Bear. Lo captures the most beautiful and saddening images of polar bears and their captive environments. The enclosures, often in extremely warm places, are constructed to mimic the bears' natural habitat, and become a sort of Truman Show for wildlife, delivering a very valuable perspective on Civilization, and one we ought to take action to change.
Civilization: The Way We Live Now
Published by Thames & Hudson
Hardbound
9.9 in x 11.9 in x 1.5 in, 352 pages, 470 colour illustrations
ISBN-13: 9780500021705
Civilisation was reviewed for Shutter Hub by Karen Harvey
Schengen by Ruth Stoltenberg, Kehrer Verlag
THEY SAY:
Schengen is a Luxembourgish wine-growing village that borders on Germany and France. In 1985, the first agreement to eliminate inner- European border controls was signed here, in the very heart of Europe. Today, in the period of the refugee crisis, this agreement has literally reached its limits. Ruth Stoltenberg was raised in this three-country border region and addresses the effects of the opening of the borders on the culture and everyday life of the people who live there. Do houses and front gardens reveal national identities? Or does this region shaped by wine-growing and agriculture have its own cross-national charm?
WE SAY:
One of my favourite books from 2018, Shengen. This most significant but inconsequential place, seen through the knowing eyes of photographer Ruth Stoltenberg.
Shutter Hub have exhibited Stoltenberg's work three times during 2018, twice in London, once in Amsterdam.
It's the straight lines and quirky angles that make it for me, and the houses. Nothing looks real, it's often hard to tell the difference between the model village buildings, and the plants look like some kind of intricately formed plasticine.
Textures and colours. An exaggerated version of the suburban that could not just be anywhere, but everywhere.
It's a surprise to turn the page and see a person, a small girl cycling up hill. So, Shengen is inhabited. A real place, not a 'Portmerion' for the Prisoner.
The use of juxtaposition in sequencing is a joy. Every page turned discloses another comparison or revelation, some subtle, some less so.
I wonder if, at night, all of these objects come alive, shuffle a few steps left, a few steps right. The rounded bushes and pointed trees swap gardens, wondering if anyone will ever notice. No borders, freedom to move, freedom to be.
Schengen by Ruth Stoltenberg
Published by Kehrer Verlag
Hardcover
16.5 x 22.5 cm
112 pages 71 colour illustrations
ISBN 978-3-86828-886-5
Schengen was reviewed for Shutter Hub by Karen Harvey
THEY SAY:
Fables of Faubus is a retrospective monograph of work by British documentary photographer Paul Reas, spanning 30 years and featuring previously unpublished works. Reas is part of the pioneering generation of photographers, that included Paul Graham and Anna Fox, who revealed and critiqued British class and culture in the 1980s and 90s. Strongly influenced by his working-class upbringing in Bradford, he used humour and sharp observation to comment on a new corporate and commercial world epitomised by heritage industry sites, retail parks, and supermarkets.
The book opens with 'Industry' (1982), an early series of work made whilst Reas was studying at Newport College of Art and Design, Wales, focusing mainly Desmond's mine and it's all male workforce, near Pontypool in South Wales. This project was quickly followed by 'Penrhys Estate' (1984) – originally built to house coal miners who never came, the housing estate, 335 metres, above sea level in the Rhondda Valley, was used by the council as a 'dumping ground' for 'problem' families. To gain the community's trust Reas established 'The Free Studio' in the estate's shopping precinct which became his entrance point to the community.
Continuing to work in Wales, 'The Valleys Project' (1985) depicts the impact of the decline of steel and coal industries and the emergence of the 'New Technology' industries. The computer companies wanted to employ mainly women, whom they claimed were best suited to the intricate assembly of circuit boards, but they also wanted a workforce with no previous experience of work – hence had not been unionised – and this led to the employment of wives and daughters of redundant miners and steel workers.
'I Can Help' 1988, Reas' first project in colour, acerbically charted the rise of consumer spending and the development of new shopping malls, situated on the edges of cities – the new cathedrals of consumption. Another view of Britain is presented in 'Flogging a Dead Horse'(1993) shows the rise of the heritage industry – themed industrial museums and country houses offering a novel sense of place and identity to a country adrift from industry and empire. The past re-created by these tourist attractions glossed over contradictions to create a fictitious and romantic version of the past. The most recent work in the book 'From a Distance' (2012) documents the contemporary property development boom and changes facing the traditionally working class and culturally diverse neighbourhood of Elephant and Castle in South London.
The book's title, 'Fables of Faubus' is drawn from a song of the same name by jazz composer Charles Mingus, concerning Orval Faubus, who was the Governor of Arkansas during the time of the US Civil Rights movement. History often presents Faubus as a dark force holding back social change – a similar such force is seen echoed through much of Reas' work.
Paul Reas work is held in many private and public collections and his photographs have been widely exhibited including at Impressions Gallery, Bradford; The Photographers' Gallery, London; Rencontres d'Arles, France; Foto International, Rotterdam; and Jeu de Paume, Paris. Through his significant commercial practice, Reas has worked for editorial clients such as The Sunday Times Magazine, Telegraph Magazine and Observer Magazine among many others. He has also created several award-winning advertising campaigns for clients including Volkswagen, Sony PlayStation, Honda Motor Company, Ltd. and Transport for London. He is currently the Course Leader of the Documentary Photography course at the University of South Wales.
WE SAY:
One photo in particular stood out to me and seemed to encompass all that Paul Reas' 30-year retrospective is about. The baby yells, the infant's expression summing up the aura of the whole; frustration, anger, futility. Or, perhaps, the child is stifling a yawn of indifference to the world the woman who holds him on her hip blocks out while engrossed in the noise and graphics of a late 80s arcade game.
Fables of Faubus shares Reas' response to working-class life and documentary photography from the early 80s right up to the 2010s. His images are interspersed with his own comments on the work, while four friends and associates provide their views in short essays. Before I read the words, I want to view the photographs – to give myself an unbiased interpretation of this array of Reas' work. It begins with images from his student days in South Wales when he wanted to emulate August Sander with his portraits of men still at work in the mines and manual labour.
Industry mixes their direct stares with glimpses of mining life. The black and white full face portraits making you wonder what these men were thinking in those moments. This is followed by his Penrhys Estate body of work. Some people seem to be longing for something else as they peer into the distance. Others, such as the man who stands next to a lamp whose shade is reminiscent of a Victorian ladies corset, confront the camera directly.
Through the Valleys Project, Reas is still working in black and white and I can't get away from a feeling of melancholy, of unfulfilled lives, but this seems grossly unfair. Being working class most definitely does not automatically strip you of humour, talent or drive. But this book, with its socio-political outlook and title that comes from a 50s jazz song written in response to an Arkansas governor's refusal to permit integration at Little Rock Central High School, shows how social mobility is not so mobile for many.
As you turn over the page to I Can Help (Reas' first book), you are bombarded by his first colour works. Following on from times of strikes, job losses and de-industrialisation, these images deal with consumerism. The turn from a 'we' to a 'me' attitude encouraged by the government at the time. In each picture it seems you can find the colour red. As if it's garish gaiety is trying to fool you that by buying things life will be better. Is it coincidence or is there more to it?
These saturated colours continue through Flogging a Dead Horse (Reas' second book), which ponders the homogenised celebration of our industrial heritage at a time of economic uncertainty. Many of the individuals look slightly perplexed in these pictures as if they are not quite sure what they are doing there. The order of this lookback ends with From a Distance. Chronicling the 'regeneration' of the Elephant and Castle in London, it marks how people were to be "decanted" from their council homes in favour of luxury development. The beautiful blue cover with is metallic crimson belies the gritty, provocative and sometimes unsettling images inside. Not so much because looking at others who appear to have less than perhaps you do or are struggling against a system that does not seem to want to allow them to prosper, but more so as the social situations they depict are alive and well today.
Bradford-born Reas came to photography through his love of Northern Soul music, with its lyrics grounded in black America and civil rights reflecting his own experience in Britain around class discrimination. And perhaps that's why for me the photograph of the baby from I Can Help symbolises the power of Reas' images. Like the infant, the book roars with working-class life while recognising that this is often all there is. But amongst it all, there are moments of humour.
Fables of Faubus by Paul Reas
Essays by Stuart Cosgrove, David Chandler, Ken Grant, Val Williams
Published by GOST
300 x 230 mm
240 pp, 140 duotone and full-colour illustrations
Paperback
ISBN 978-1-910401-10-1
Fables of Faubus was reviewed for Shutter Hub by Josie Purcell
Silent Moments by Hakan Strand, Kehrer Verlag
THEY SAY:
Håkan Strand (b.1959) is an award winning fine art Photographer based in Stockholm, Sweden. He brings his Scandinavian influences into his photography to create a style which is characterized by sophisticated simplicity of form, beauty, and lines. It pays tribute to the traditions of the old masters as well as to contemporary photographers such as Kirsten Klein and Michael Kenna. By making use of low light environments, between dusk and dawn, bad weather and gray cloudy skies, the artist creates his elegant and atmospheric black-andwhite photographs. Silent Moments is about turning away from the hectic pace of modern life, putting time aside for moments of stillness and timelessness. With his use of light and shade, rhythm and form, Strand reconnects us with nature in a special way.
WE SAY:
Aside from being technically very good and well produced black and white photographs, these images are meditations on themselves, rhythmic mantras to gain our focus. I'm drawn to them because they look like place I might know, or I might have been to.
That sense of disorientation when driving in the fog becomes familiarity in Strand's images. The white-out of snow, removing signs, markers, points of reference, all taking each scene back to its bare basics, to something minimal that brings a sense of peace and fuss-free contentment.
Even the cover, much more than that of a coffee-table book, a thing of absolute stillness and beauty, a framed image in soft grey linen, gently inviting you to turn the pages.
It's one of those books that makes me want to grab my camera and rush out into the world, whilst simultaneously making me realise that to sit in the comfort of my own home, and get lost in the serenity of images, brings a gentle joy and calmness that can't be matched.

Silent Moments by Hakan Strand
Published by Kehrer Verlag
Hardcover – Three Cover versions
24 x 30.5 cm
124 pages 54 duotone illustrations
ISBN 978-3-86828-869-8
Silent Moments by Hakan Strand was reviewed for Shutter Hub by Karen Harvey
The Parallel State by Guy Martin, GOST
THEY SAY:
The Parallel State is a multi-layered project which began life as an examination of the Turkish soap opera and film industry, but evolved over the course of five years into a semi-fictional study of truth, reality and lies in contemporary Turkey.
The Parallel State pulls these disparate storylines together – urban myths, fiction, fear, political drama, documentary and fact. With supporting essays by Piotr Zalewski and Pelin Turgot plus a remarkable collection of a Whatsapp messages from a group of military officials involved in the attempted coup of 2016, this work guides viewers through a chilling black mirror of how a society strictly segregated into heroes and villains, plagued by doubt and divisive falsehoods, can be left with a vacuum of objective fact.
WE SAY:
Following a near death experience while working in Libya during 2011, photojournalist Guy Martin took another year to learn how to walk again, and another six months before he could take photographs.
What followed was a move to Istanbul and a radical change in his approach to photography, resulting in the development of the five year project The Parallel State.
The book of this title, a substantial hardback edition is dust jacketed in one of five different Yesilcam era Turkey movie posters, features three 'intervention' sections of images, that intersperse double and single full page photos, plus two essays – one fictional and the other factual. The design of the publication adds to the visual narrative, as the reader flows between the grey area that juxtaposes documentary and fiction. After a first read, it is clear that even the simplest of images tell complex and multi faceted stories of the ensuing political unrest and developing cultural identity of Turkish citizens during these troubled times.
The images shot on the set of Turkish soap operas, taken two or three seconds before the director shouted 'Action!', and after he or she shouted 'Cut!'are vignettes of time and place, with highly glamorous power-dressed women and suited men frozen in a space that is neither reality nor fiction. These images are interspersed with photographs taken during the political unrest, of destroyed surfaces, protestors, the wounded (or dying?), domestic and public situations, shot with multiple flashes in a highly cinematic style. The question again is raised, what is performative and what is reality, what is truth or fact, how do we analyse potential falsehoods? In sum who has power in an era of fast communication and access to social media and what influences play out to evoke such massive disturbances?
When analysing the publication nothing is ever certain and this entices the reader to discover more, through the three intervention sections and the transcripts of Whatsapp conversations during a failed Turkish military coup. The two essays – one fictional by Pelin Turgut and the other factual by Piotr Zalewski prompt further contextual discovery. Finally the author, Guy Martin, offers a personal account of his project offering further explanation to the careful 'curation' of the book and the stories held within it.
The first image in the book is iconic and sets the tone for what follows. It shows a man reaching to a grab a famous 'singing' bird from its cage in a leftist neighbourhood tea house in the resistive neighbourhood of Gaziosmanpasa, Istanbul. During the Gezi park protests, a 12 year old boy was shot in the head by a tear gas canister fired from riot police. He remained in a coma for close to a year and eventually died in the Autumn of 2014. His young face is now stencilled to almost every street corner in this neighbourhood, a powerful legacy that backs up this district's anti-government sentiment – he is commonly referred to as 'the songbird that lost his wings'.
Throughout this publication highly charged and complex stories unfurl and challenge the reader's perception through its very considered and superbly designed format. It is a photojournalism on the next level, challenging preconception and the way we view the world through a contemporary and information-driven lens.
The Parallel State by Guy Martin
Published by GOST Publishers
245 x 185 mm
232 pp, 135 full colour illustrations
Hardback, Paperbound with 5 different French folded jackets.
5 alternate sections on thinner stock
ISBN 978-1-910401-22-4
The Parallel State by Guy Martin was reviewed for Shutter Hub by Nikki Goldup
THEY SAY:
HOME, is a major collaborative project between FUJIFILM Corporation and Magnum Photos, involving 16 photographers and culminating in a ten-city exhibition, photobook and series of events.
Each participating Magnum photographer was invited to explore the subject of HOME – a theme chosen for its global nature and the inherently human sentiment – in their own style and sensibility. Collectively, these sixteen visual short stories create a poetic and complex portrait of what "home" is, and of what it can be.
Exploring the notion of Home was a formidable challenge for some photographers, comfortable and experienced in documenting the lives of others – and seldom their own. To some, "home" was the place in which they lived; to others, it was a welcome and peaceful return to their childhood memories. Some chose a distanced visual approach: photographing the geographical space of their home from above or from afar. Others chose to focus on family, of past and future generations; babies being born, ageing parents and teenage children leaving the nest. This global project takes us
to over ten countries, travelling through the suburbs of Minneapolis to student halls of London, a childhood home in Buenos Aires to the twilight hour in Adelaide, the landscape of Cape Cod and the streets of New York's Chinatown.
The resulting work reflects a personal response to a familiar subject that we all record photographically. Reminiscent of the legendary MoMA exhibition The Family of Man, the photographs highlight how dramatically the world has evolved since 1955, and with it, the notions of family, home, motherhood and fatherhood.
WE SAY:
Home can be found in a person, or a memory. Scars and skin, pin boards of photographs with frayed edges. Freckled noses, specks of dust in the light, long dark shadows and perspectives.
Through an open brief, HOME features a varied compilation of photographic investigations from well-known and respected photographers:  Antoine d'Agata, Olivia Arthur, Jonas Bendiksen, Chien-Chi Chang, Thomas Dworzak, Elliott Erwitt, David Alan Harvey, Hiroji Kubota, Alex Majoli, Trent Parke, Gueorgui Pinkhassov, Mark Power, Moises Saman, Alessandra Sanguinetti, Alec Soth, Alex Webb.
It's a really diverse collection, a reminder of the things that bring us together. Tied in the fabric of life, bound in greyscale chintz, and front pressed with those four shining letters – H O M E.
HOME
Published by Magnum Photos Tokyo
Hardback cloth cover with a screen print and foil stamping
288 pages
220mm x 280mm
ISBN: 978-4-9909806-0-3
HOME was reviewed for Shutter Hub by Karen Harvey