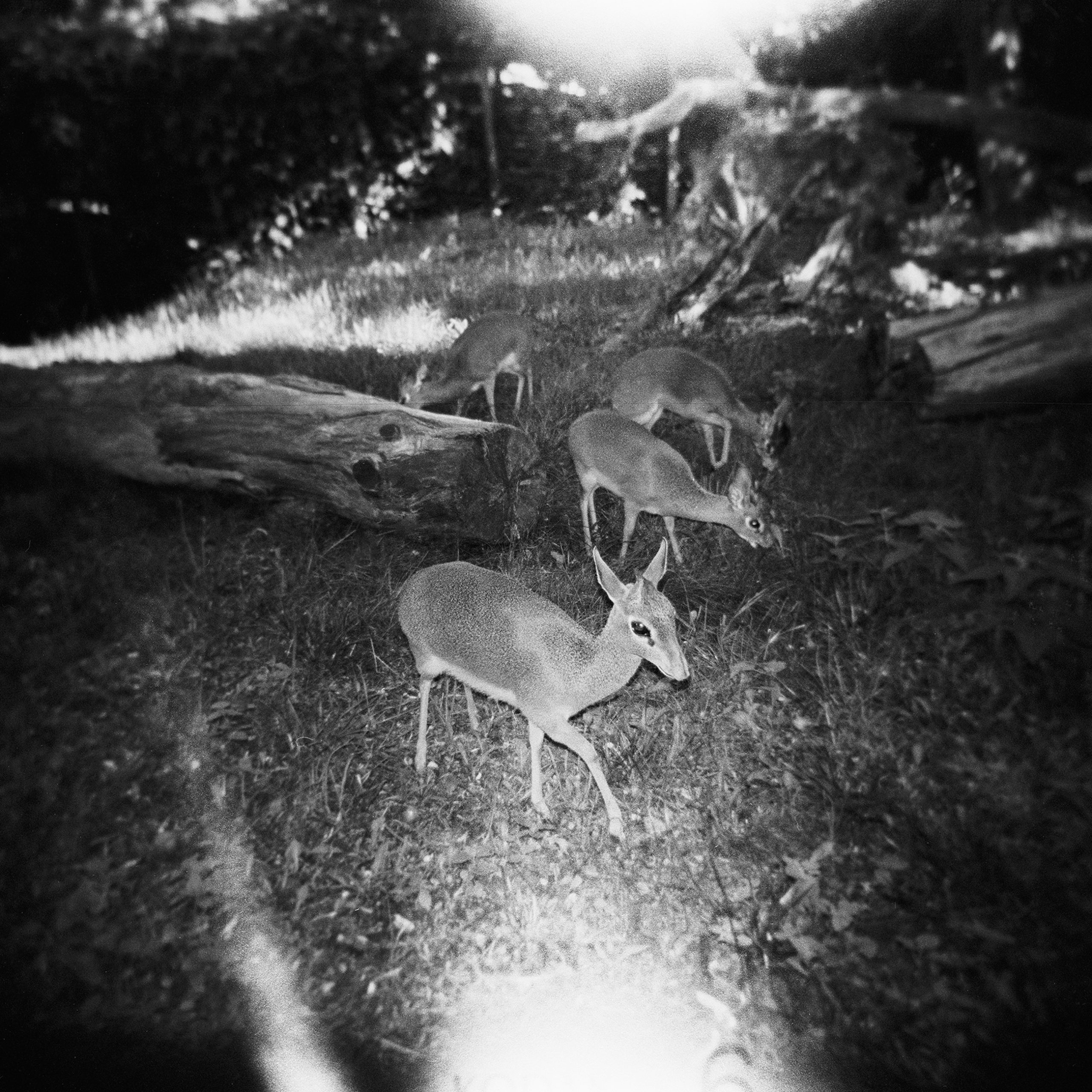 We love books! We can't get enough of their lovely tactile papery goodness, so we thought we'd share a bit of our photo book enthusiasm with you, and let you know what we've been enjoying lately, with some descriptions from the publishers and some thoughts from us too.
Here you go!

Push The Sky Away. Piotr Zbierski's. Dewi Lewis Publishing.
THEY SAY:
Push the Sky Away is Piotr Zbierski's first major publication. Presented as a triptych, it is comprised of series which closely interrelate so that in each what has gone before leads on to the next, creating a sense of continuity and structure. Zbierski's aim is to draw out what he sees as an underlying structure to human existence – something unchanged and unchanging. He believes that this lies within the emotions, and in our traditions of behaviour and ritual – elements shared across all cultures.
Zbierski explores the expression of emotions and questions to what extent they can alter reality. In this, he is particularly fascinated by chance encounters. He takes the role of an impartial observer – fleeting encounters with strangers – without prior knowledge of his subjects – enable him to see what is pure and essential: people and their entire world of emotions.
In the words of Zbierski, 'I chose photography because it lets me get very close to people. It is the only medium with a directness that lets me show the existence of the imagination in the real world.' In his images, he concentrates on faces, gestures, the expression of feelings and relationships. His aim is not primarily to seek originality but rather authenticity. They depict scenes from the heart of life itself, captured at a wide variety of locations with the majority shot on travels through Eastern Europe and India.
A photographer and traveller, Piotr Zbierski originally studied at the Polish National Film, Television and Theatre School in Lodz. He was awarded the prestigious LEICA Oskar Barnack Newcomer Award in 2012 and chosen to be part of Regeneration3 at the Musée de l'Elysée in 2015. His work is now beginning to be widely exhibited internationally and he is viewed as one of the most interesting of a new generation of image makers working within photography.
WE SAY:
Push the Sky Away is a book of three parts which begins with a dedication by Patti Smith. From there on in, it's beautifully separated into a triptych in which you easily get a little lost in Poitr Zbierski's imagination. In his own words, 'a photographer is, after all, someone who is able to lose themselves in those places where it's worth getting lost'.
This book is like an onion. You peel back, page by page, feeling a sting in your fingertips and eyes. It's a sensory book, a curious and intriguing glimpse into pockets of Zbierski's life and his travels. Each page reveals a private moment followed by a written attempt to describe how he approached each arrangement. In the section called Dream of White Elephants he admits that sometimes he fails when he tries too hard and doesn't listen. The first segment of the triptych offers up a dream-like sequence of emotive shots of him listening, perhaps, and reacting to the stories of individuals he photographs. You're not sure what's going on, but there are happenings and energy pouring from each page.
In between the segments is a journal-esque pause of scribbles and snapshots. The images are lo-fi in their presence within such a luxurious package.
Love has to Be Re-invented opens with a stunning polaroid of a woman he loves. Intermittent splashes of colour from polaroids and the serendipitous nature of his unplanned photographs cohabit beautifully together.
It took nine years for Zbierski to pull together the content of this book. It's a beautiful reminder of the value and virtue of taking your time. This book is absolutely dazzling.
Push the Sky Away by Piotr Zbierski
Published by Dewi Lewis
Hardback, 210mm x 280mm
238 pages plus 2 insert booklets of 16 pages
156 colour and duotone plates
ISBN: 978-1-911306-07-8
Dzhangal. Gideon Mendel. Gost Books.
THEY SAY:
'Dzhangal' a new book by photographer Gideon Mendel provides an alternative portrait of residents of the Jungle refugee camp in Calais, France, by presenting a series of photographs of discarded items such as toothbrushes, playing cards, worn-out trainers, teargas canisters and children's dolls.
Between May and October 2016 Mendel traveled to Calais several times, tasked to teach photography to refugees as part of a collaborative documentary project. He discovered, however, that many of the camp's residents were hostile towards the camera; fearing identification could undermine their asylum claims and lead to deportation. They were skeptical that photography would help their situation and Mendel came to share their reservations, feeling that excessive photographic coverage was potentially more exploitative than helpful. Despite being a photographer over 30 years, he began to question whether photography was failing in the face of the enormity of the refugee crisis, reinforcing stereotypes about refugees and further stigmatising them.
His response was to turn his attention to lost objects on the ground to evoke the residents' humanity through what was discarded. From the social disorder he derived structure by performing a type of contemporary ethno-archaeology. Some objects evidenced the daily violence many experienced; others reflected the banality and domesticity of life at the camp, including the plight of women and children. Visible ingrained dirt and ashes allow the viewer to sense the refugees' struggle to live ordinary lives under the most extraordinary circumstances.
Mendel's alternative portraits of the Jungle residents are representative of the plight of displaced people across the globe. He has titled the project 'Dzhangal', a Pashto word meaning 'This is the forest', the origin of the contentious term the 'Jungle'.
The book will include over 40 photographs with writing by residents of the Jungle camp – community organiser 'Africa', student and writer Babak Inaloo, artist 'Mani', and teacher Shaheen Ahmed Wali – as well as texts by author and broadcaster Paul Mason and art historian Dominique Malaquais. The publication of the book coincided with Dzhangal, an exhibition of the project at Autograph ABP, London from 6 January – 11 February 2017. The exhibition consisted of large-scale photographs alongside an installation of found objects.
Gideon Mendel was born in Johannesburg in 1959 and studied Psychology and African History at the University of Cape Town. He began photographing in the 1980s during the final years of apartheid and it was this work as a 'struggle photographer' during this period that first brought his work to global attention. In the early 1990s he moved to London, continuing to respond to global social issues, with a major focus on HIV/AIDS, particularly in Africa but expanding worldwide during the last twenty years. Since 2007, Mendel has been working on Drowning World, his personal response to climate change. Mendel has worked for numerous international publications including National Geographic, Geo, and The Guardian Weekend Magazine and with NGOs including The Global Fund, Médecins Sans Frontières, Treatment Action Campaign, Action Aid, the Terrence Higgins Trust, UNICEF, Christian Aid and Concern Worldwide. He has won the Eugene Smith Award for Humanistic Photography, six World Press Photo Awards, first prize in the Pictures of the Year competition, a POY Canon Photo Essayist Award and the Amnesty International Media Award for Photojournalism. In 2015 he was shortlisted for the Prix Pictet Award (Disorder) for Drowning World. In 2016 he was the first recipient of The Pollock-Krasner Foundation's "Pollock Prize for Creativity" and was awarded the Greenpeace Photo Award (Jury Prize). He is represented internationally by Axis Gallery NY & NJ
WE SAY:
The release of Gideon Mendel's latest book Dzhangal comes in the same month that Donald Trump banned refugees from entering the USA, an announcement made on World Holocaust Day. In the decades since the Holocaust, personal objects from that time have been used to tell persuasive and powerful tales of the horror and persecution that generations had hoped the world would never forget. It's a tragic twist of fate that Mendel's project, captured in a series of stunning and sobering images, draws parallels between the plights of the migrants in France dealing with the trauma of displacement to those faced during World War II.
Mendel's project tells a compelling narrative of who these Jungle dwellers were and how they survived the camp in squalid and abhorrent conditions. By collecting everyday objects, he helps his audience reflect on the current migration crisis and their place in the world. These objects, many of which are damaged by fire, are catalogued in an orderly way on a black canvas in stark contrast to the chaos of life in the camp. By removing the people, the noise and the distraction of the Calais Jungle, your attention is fixed onto the item and its short history.
The photograph of a well-loved Cabbage Patch doll and the tiny mitten gloves are a particularly poignant reminder of innocence. A filthy tampon and applicator provides a sobering reflection of how basic sanitary needs are crucial for a woman's dignity. The playing cards represent the much needed lighter moments of relief. So too are the beautifully decorated tear gas canisters, perhaps used to brighten up a shack.
At a time when footage of this humanitarian crisis is in danger of no longer shocking us, Mendel's approach is to be applauded. Some desperately sad things cannot be unseen once they've been posted to your social media timeline. As we sit in our cosy living rooms and watch in uncomfortable sadness, even Calais's Jungle, often described by volunteers as a 'war zone', feels like a world away. A Timberland jacket, a Disney teddy bear and an Oral B toothbrush remind us that this took place on Western soil and it's impossible for us to ignore. Mendel's work is uncomfortable and moving, but there is some hope that his project could engage a new audience of people hit hard by political and humanitarian issues for the first time in their lives. As history repeatedly tells us, when people look away from atrocities, they give power to those who commit them.
Dzhangal by Gideon Mendel
Published by Gost Books
£25 / €30 / $32
Hardback clothbound screen-printed cover
80 pages, 225 x 280 mm (portrait)
ISBN: 978-1-910401-15-6
Terra Nostra. Mimi Mollica. Dewi Lewis Publishing.  
THEY SAY:
In Terra Nostra, Sicilian born photographer Mimi Mollica explores the effects of the Mafia on his homeland. He document the scars inflicted by Cosa nostra on both the physical and social landscape of the island as a result of a system strongly rooted in both fear and corruption.
Mollica began shooting Terra Nostra in 2009. For him the biggest challenge was to convey the legacy that Cosa nostra has imposed both on the Sicilian people and on the land itself, with its coastline blighted by illegal speculative building. Here is a system based on extortion and the corruption of public office, and an unsustainable economy overseen by the capitalist monopoly of the crime families. For Mollica there is an overwhelming sense of claustrophobia, and a lack of freedom that seems to permeate every aspect of Sicilian life.
Terra Nostra is introduced by the respected Sicilian judge, Roberto Scarpinato who, since 1989, has been involved in some of the most important trials against the Mafia. He has been under police protection for over twenty years.
Sean O'Hagan, photography critic at The Guardian and The Observer, also contributes an insightful text which looks at the context of Mollica's work.
Born in Palermo, Sicily, Mimi Mollica is an award winning photographer. He has has worked with many prestigious magazines including The Guardian Weekend Magazine, FT Weekend Magazine, The NYT Lens blog, Newsweek Japan, Sunday Times Magazine, Internazionale, Granta Magazine, as well as publishers such as Thames & Hudson and Lars Muller. His photographs have also been included in many exhibitions throughout the world including in the UK, Europe and the United States. Now based in London, Mimi Mollica is also the founder of Photo Meet, an organisation which celebrates photography through events such as portfolio reviews, lectures and presentations.
WE SAY:
Mimi Mollica's study of the effects of the mafia on his homeland, Sicily, is beautifully put together – filled with striking, carefully composed images with wonderful use of light and shadow. Terra Nostra has a careful balance of quiet, slow images and more emotional, energetic captures that take us on a journey from the vast landscape blighted by the shells of abandoned housing projects, into the hustle and bustle of the city, and out to the coast where a bather lies on a polluted beach.
Mollica skilfully shows the effect the mafia has had on real people going about their daily lives, steering clear of the clichéd images of Sicily the world is familiar with from Hollywood, while acknowledging it is ever-present – quite literally in one case with Marlon Brando's famous 'Godfather' haunting an image of a tourist shop in Palermo. The scars left from violence and deeply engrained corruption are clear, and while questions of 'what could have been' raise sadness, it is sensitive and without sentimentality.
The accompanying text by Roberto Scarpinato and Sean O'Hagan compliment each other well. Scarpinato's foreword encourages us to 'employ both mind and heart' when viewing the images – guiding us on context, while O'Hagan's closing essay offers us insight into Mollica's ways of working, which works well having viewed the images.
A powerful body of work rich with symbolism and layers of meaning, this is a book you can come back to time and time again.
Terra Nostra by Mimi Mollica
Dewi Lewis Publishing
£35.00
Clothbound hardback
128 pages
235mmm x 170mm
ISBN: 978-1-911306-11-5
HACKNEY STUDIOS. Jenny Lewis. Hoxton Mini Press.
THEY SAY:
Jenny Lewis spent four years in and out of studios across Hackney, photographing a tribe of artists who over time have defined the area. Painters, illustrators, filmmakers, jewellers, ceramicists and fashion designers invite us into their studios and share their private thoughts about the creative process.
The project began with a chance encounter with fashion designer Isobel Webster and grew organically into a 'family tree' of the borough's creative community, with each artist nominating the next person to be photographed. Lewis recalls, "The threads of loyalty and inspiration connecting people to one another was heart-warming; the artists would nominate their assistants, designers nominated performers while others selected their old tutors. The usual art world hierarchies didn't apply here, the selections had a humanity and a personal history giving the series a soul."
Lewis notes that several of the artists featured in the project have since been forced to leave their studios due to the steep rent increases threatening creatives across East London, and as such, hopes that this book will stand as a timely reminder and celebration of the spirit of creativity in one of London's most dynamic areas.
WE SAY:
Hackney Studios gives a fascinating view into the worlds of artists in one of the most creative boroughs of London. It provides a window into the spaces where they create their work, and an insight into their styles, approaches and processes – which are as many and varied as the artists themselves.
The sense of community sings out from the pages of this beautiful book. The vibrant creative scene in the area is clear, and while many of the artists work alone as individuals in their studios, the web of connections amongst those individuals is heartwarming.
Quotes from interviews with the artists give an insight into wonderfully imaginative and unconventional lives, where creativity takes centre stage and people are thriving (or certainly at least surviving) outside of the 9-5.
A thread of social commentary regarding the gentrification of the area also runs through the book. The news that at least half of the artists Jenny photographed have been forced out of these studios due to rising rents and aggressive property developments sits uncomfortably alongside a quote from featured artist Peter Jones – "What every artist needs is a little bit of space."
Hackney Studios by Jenny Lewis
Published by Hoxton Mini Press
£20.00
Hardback, 116pp, 265 x 220mm
Shout It Loud, Shout It Clear. John Comino-James. Dewi Lewis Publishing.
THEY SAY:
Over the last two years John Comino-James has been been photographing demonstrations across many parts of the UK, from those associated with the 2015 General Election right through to the 2016 EU Referendum.
In his new book, Shout It Loud, Shout It Clear, he offers extensive photographic evidence of the astonishing breadth of causes that are embraced by protestors including climate change, the replacement of Trident, the refugee crisis, the government's austerity policies, the ongoing detention of prisoners at Guantanamo Bay, Israeli policy towards the Palestinian people, the Chinese repressions in Tibet, Saving the Bee, or Fracking. The list is seemingly endless and whether the protest involves small groups of campaigners or marches numbering tens of thousands, the anger and indignation of the protesters brings passion and commitment to the streets of the UK. Yet all too often many of these protests pass unremarked in the mainstream media.
We may pride ourselves that it is the mark of a civilized community that it can accommodate protests and demonstrations, but, as Comino-James suggests, we must never forget that there are societies in which any form of protest carries the certainty of draconian penalties. We must also remember that while the protests on our streets may be permitted – even facilitated – they are also closely monitored by the authorities. There is no room for us to be complacent.
Accompanying the photographs are reflective texts which explore the nature of these protests. Quoting from the banners and placards carried by protesters, Comino-James weaves together a powerful and deeply moving commentary on this important, though often overlooked, backdrop to our democracy.
Born in Somerset, John Comino-James lives near Thame in Oxfordshire. He has published seven previous books of photographs and has exhibited his work in the UK and in Cuba.
WE SAY:
On the reverse of this book the quote 'there may be times when we are powerless to prevent injustice, but there must never be a time when we fail to protest' (Elie Wiesel) sums up the current political landscape pretty well. While protest photography is nothing new, we've undergone a couple of years of tumultuous political and economic change – the kind which inevitably calls humankind to action. It's been the kind to make James Comino-James respond furiously.
Comino-James spent two years photographing any protest he could in black and white. The majority take place in London, and many of them go unreported in the mainstream media. Anyone who has been to a protest will know that it's not just about showing up outraged; you locate your comrades, you make a sign, you devise your chant and you take a camera. As his book demonstrates, photography and protests are essential bedfellows. Even the protest selfie is a must-do these days, and they're critical in spreading messages across multiple media channels.
Protests tend to attract photographers and not just because of the occasional tendency for peaceful gatherings to circle into aggressive discord. Comino-James's snapshots portray passionate people from every facet of our multi-cultured society, unified by their collective outrage and frustration. The pictures reflect the cathartic bonding experience of bringing together a collective finger aimed at governments and the ill-informed. There's a timeless quality to these snippets of resistance. In many respects, very little has changed over the years – many injustices tend to circle around every decade or so, not even haircuts change that much, and certainly not clothes.
Comino-James may have had a tough time deciding when this project was over, especially now there is a renewed momentum to resistance and protests.
Shout It Loud, Shout It Clear by John Comino-James
Published by Dewi Lewis Publishing
Paper laminated hardback
168 pages, 298 mm x 220mm
ISBN: 978-1-911306-09-2
Buzzing at the Sill. Peter van Agtmael. Kehrer Verlag.
THEY SAY:
Buzzing at the Sill, is Peter van Agtmael's exploration of the United States in the shadow of the post 9/11 wars. A sequel to his critically acclaimed Disco Night Sept 11, this new book begins on a dusk flight over an anonymous landscape, moving unsentimentally, and sometimes surreally, into images of race, class, war, memory, torture, nationalism, family, and place. The images have a troubled beauty that avoids polemic and cliche. Short texts throughout explore the experiences that led to this distinct vision.
The book's 72 photographs, shot across a decade show subtle new ways of seeing America, both the violence and fortitude, at a troubling historical moment when many wonder how well they know and understand the contrary. Buzzing at the Sill reveals the little seen margins of the U.S, from coast to coast, city to country, and everything in between. The cover image shows the buzzard, with outstretched wings, who repeatedly flapped at the window of a US military hospital in Texas which housed recuperating soldiers injured in Iraq and Afghanistan. At the back of the book, a text booklet further describes the context behind the images, revealing hidden history, personal stories, and detailed background.
Peter van Agtmael was born in Washington DC in 1981. He received a BA in History from Yale. Peter joined Magnum Photos in 2008 and became a member in 2013. Awards include the W. Eugene Smith Grant, the ICP Infinity Award for Young Photographer, the Lumix Freelens Award, the Aaron Siskind Grant, a Magnum Foundation Grant as well as awards from World Press Photo, American Photography Annual, POYi, The Pulitzer Center, The Center for Documentary Studies at Duke University, FOAM and Photo District News. His most recent book, Disco Night Sept 11, on America at war in the post-9/11 era, was shortlisted for the Aperture/Paris Photo Book Award in addition to being named a Book of the Year by The New York Times Magazine, Time Magazine, Mother Jones, Vogue, American Photo and Photo Eye.
WE SAY:
Captured in the wake of post 9/11 wars, Peter van Agtamael's 'Buzzing at the Sill' is a thoughtful, intimate insight into America exploring 'race, class, war, torture, nationalism, family and place' at a troubling time.
Rich colour images that are at once cinematic but entirely unstaged are each presented individually in their own full-bleed spreads, allowing the viewer to fully immerse themselves in each situation, but never feel intrusive or sensationalist. Rather, each feels a considered, sensitive depiction of a nation in turmoil, which feels all the more important in regards to recent political events.
Throughout the book van Agtmael shares stories that help us understand how this body of work came to be, but the full detail of the individual images is kept to a text booklet at the end. This works well to allow the viewer time to consider the images and their interpretation of them, before learning the context surrounding them, while the candid, almost diary-like style of van Agtmael's words add to the feeling that he is allowing you access to his view of the America he encounters – an America we might not otherwise see.
It is a beautifully put together body of work that raises important questions at a time when they are truly needed, and it will be interesting to see the next chapter in van Agtmael's photographic study.
Buzzing at the Sill by Peter van Agtmael
Published by Kehrer Verlag
Hardcover with open spine 17×22,4cm
160 pages + 32 pages booklet
72 color ills.
English
ISBN 978-3-86828-736-3 Euro 39,90 / US$ 45.00 / £32
Dalston in the 80s. Andrew Holligan. Hoxton Mini Press.
THEY SAY:
For photographer Andrew Holligan, Dalston in the 80s was a world apart from the New York fashion scene, which until 1984, was where he worked. But when he made the unexpected move there, he found a humanity on the streets of East London that changed him and his art forever.
Shot with a 1950s Rolleiflex, the black and white images accompanied by hand-written notes tell Holligan's personal story, and also give a glimpse into the lives of numerous other characters he happened to meet during his 2 years spent living in Dalston.
Andrew Holligan has worked all over the place as a photographer – from the Alaskan Tundra in the north to Australian deserts in the south. Now he lives down a secluded country lane surrounded by ancient woodland from where he supplies London restaurants with foraged wild fungi. But before this, he spent the best part of fifteen years living in Hackney, immersing himself in its vibrant art scene. Andrew continues to explore the possibilities of the photographic medium, albeit from a rural perspective.
WE SAY:
Dalston in the 80s invites us to take a step back in time, to an East London long before gentrification took hold. Photographer Andrew Holligan shares a personal view of his life in the borough between 1984 and 1986, as he adapts to a new life in a new city, on a new continent, and the resulting influence this has on his photographic style. The hand-written commentary adds to the feeling of intimacy – it's almost like being invited to read someone's letters or diary.
The book documents a politically charged time – demo posters and anarchic graffiti adorn the pages alongside giant billboards of Margaret Thatcher's face. But this gritty realism is peppered with plenty of lighter, more humourous touches, and glimpses of the characters who lived and worked in the area – ordinary people doing ordinary things. It is this thread of humanity and community that ultimately shines through, creating a hugely evocative portrait of a very particular time and place.
'Dalston in the 80s' by Andrew Holligan
Published by Hoxton Mini Press
96pp hardcover, quarter-bound, gold foiled, 145 x 205mm
ISBN: 978-1-910566-18-3
---
Know a great book that you think we should feature? Let us know at info@shutterhub.org.uk