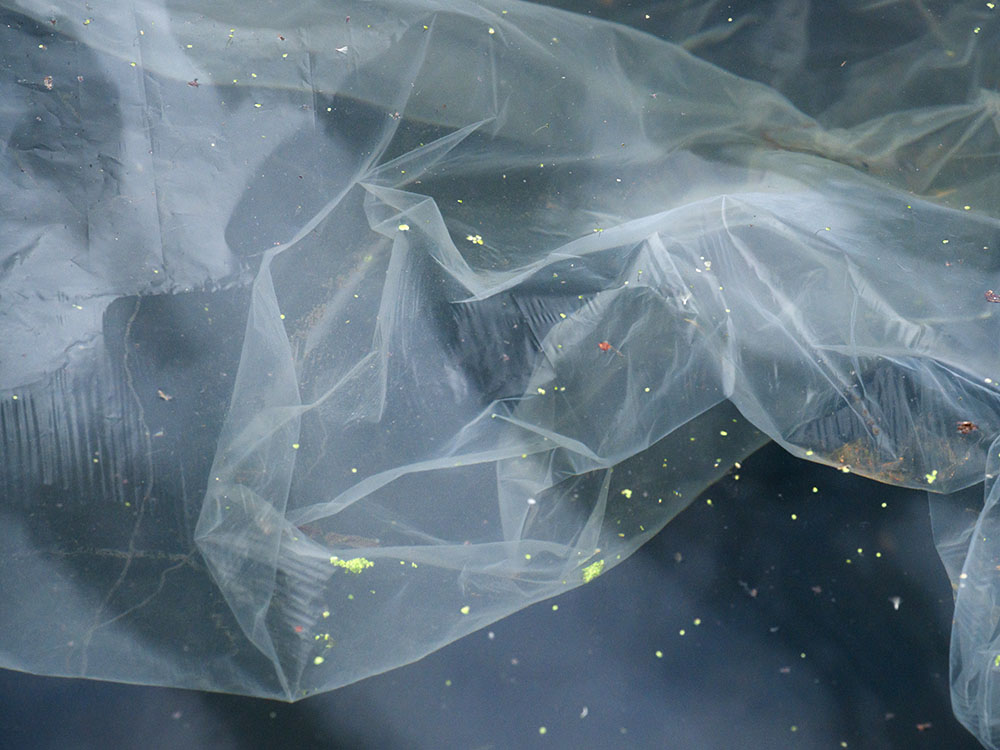 Who doesn't love a good photo book? To flick through the pages, be enlightened, educated, distracted and absorbed into another world through another's eyes? Totally fantastic!
We thought we'd share a bit of our photo book enthusiasm with you, and let you know what we've been enjoying lately, with some descriptions from the publishers and some thoughts from us too. A kind of 'they say – we say' sort of thing. 

Along the Hackney Canal. Freya Najade. Hoxton Mini Press.
THEY SAY:
'Along the Hackney Canal' is book eleven in the East London Photo Stories series, published by Hoxton Mini Press. A meditation on the varied landscape found near the waterways that mean- der through East London, Freya Najade's photographs carry an e ortless beauty and communi- cate a journey, which mirrors the water that ows constantly through the city. They take the read- er from crisp, frosted grassy banks, to algae- lled streams; and from green and lush woodland to the mud and silt (and scooters) found in the shallows.
The areas surrounding the canals and rivers of East London have changed considerably in recent years, yet have always remained a secret amongst those in the know. Many Londoners still don't realise that such wild and untampered public spaces exist, even less so the abundance of di er- ent water masses contained within a small area on the eastern fringe of the city. It is this sense of mystery which makes 'Along the Hackney Canal' so intriguing; it is hard to believe that some of the photographs were taken just a stone's throw from built up, urban areas. Freya's images, while rooted in landscape photography, focus mainly on colours, details, textures and the effect of nat- ural light, and allow us to see this landscape with a whole new perspective.
WE SAY:
It's like a dream! We might just be Hoxton Mini Press's biggest fans here, but seriously, this book is a delight. The images have a gentle ethereal pull, and combined with HMP's attention to detail – the cloth binding, the gold foil fox stamped on the front of the hard cover, the texture of the paper – this book feels personal, like it's the only one, and it's full of someone else's vague memories of dappled light, rippled water, and the rustle of wind in the trees. It feels far from any vision of Hackney we might have had, and it's fabulous.
Along the Hackney Canal by Freya Najade
Introduction by Esther Kinsky
Published by Hoxton Mini Press
Book Eleven in the East London Photo Stories series
£14.95 Hardback, 96pp
£45 signed Collector's Edition with limited edition print
(Both images above © Freya Najade)

Photographs. Nigel Grierson. Dewi Lewis Publishing.
THEY SAY: 
'Photographs' is an overview of Nigel Grierson's work, spanning many years and many different projects. The book avoids the rigours of chronology or any other form of categorisation, in favour of a stream of consciousness that finds its own visual connections between the various disparate elements. For Grierson, the visual world has its own rhythms and language, more profound than the spoken word: "I'm always primarily interested in the medium and how different the world looks when photographed. It's this sense of discovery within the work which fuels my imagination, and which I hope will provoke a similar response from the viewer."
Whilst the work ranges from street photographs through to constructed images, his primary interest is in the new meanings that emerge as disparate elements and surfaces come into contact with one another and abstract reality. This lack of information within the fragment, divorced from its original context of time and space, is seen as offering greater scope for the imagination. Grierson has said that some of his more constructed images, "owe as much to the spatial surrealism of Beckett and Kafka, or the investigation of surface by Tapies, as they do to other practitioners of photography."
WE SAY:
A book without words, a book without a written explanation as to it's existence, a book of images connected only by their author and their profound ability to create a disparate but unified narrative! Splendid.
The clear connection between Grierson's vision and his way of interpreting the world means there is no real need for words. Images, appearingly layered by their own visual reality. Reflections, colours, textures. Collections and snippets of the world that is seen. Hidden faces, blurs, lines and dashes. Stuff, just stuff. This is photography as more than just a means to record, but as beautiful abstractions and distractions. Inspiring little excerpts of the everyday reinterpreted in images of visual surrealism.
Nigel Grierson's 'Photographs' takes some visual reading, and re-reading, each page needs to be revisited and re-viewed, there is so much to see and absorb.
Photographs by Nigel Grierson
Published by Dewi Lewis Publishing
£35.00 Hardback, 152 pages, 79 colour plates
295mm x 234mm
ISBN: 978-1-907893-64-3
100 Contemporary Concrete Buildings. Taschen.
THEY SAY:
Concrete? That characterless stuff of parking lots or Communist tower blocks, right? Well, yes. And no. Concrete is actually a name applied to a remarkably wide range of building substances, and, when properly handled, is one of the noble materials of contemporary architecture. A kind of "liquid stone" at the outset, it is malleable, durable, and capable of prodigious feats of engineering.
This two-volume book highlights the best work done in concrete of recent years. It includes such stars as Zaha Hadid, Herzog & de Meuron, and Steven Holl, but also surprising new architects like the Russians SPEECH, and rising stars of the international scene like Rudy Ricciotti from France, as well as artists such as James Turrell, who turned the famous concrete spiral of Frank Lloyd Wright's Guggenheim in New York into the setting of one of his most remarkable pieces.
WE SAY:
We'll take them all! When can we move in? You've got to love an inspirational building, the way it can change by hour and by day, just with the light. That's the beauty of good design, and these books are full of the finest examples from around the world.
Although these books aren't necessarily aimed at the photography market, we think they're really worth the mention for the inspiration that they provide – to get out and look for the lines, the light and shadow, to travel and see things from a different perspective – this book provides much motivation to do that, as well as the need to tidy the office and aim for something a bit more sleek!
100 Contemporary Concrete Buildings
By Philip Jodidio
£34.99 Hardcover, 2 vols. in slipcase, 9.4 x 12.0 in., 730 pages
ISBN 978-3-8365-4767-3
Multilingual Edition: English, French, German
Farmed. Paul Hart. Dewi Lewis Publishing.
THEY SAY:
The Fens, a region of reclaimed marshland in eastern England, is one of the richest arable areas in the UK. Paul Hart has been photographing this landscape of agribusiness over the last six years. In FARMED he explores this wide-open environment, a linear landscape of straight lines and flat horizons, which is monoculture at it's core. Hart's narrative pinpoints the objects that remain when all that surrounds has been cleared by modern agricultural practice. He conveys nature's vulnerability within this unsheltered and unprotected environment.
Hart's working method is in the vein of documentary, exploring our relationship to the landscape by highlighting elements that are so often overlooked. He employs the analogue process and traditional darkroom techniques, to convey something of the soulful in a landscape that is rarely considered. As Steven Brown says in his introductory essay: "Hart's photographs raise important questions about possession, ownership, mobility, stewardship, history, memory, perspective – the list goes on. But none of these would matter much if the photographs were not, in their attention to the poetry of the place, earnest and moving."
WE SAY:
Yes! This is the bleak and worn Fenland that we know and love! Living and working out in the Fens can be tough, I mean, look through this book and do you see one bus stop, train station or coffee shop?! It's an incredible landscape, created from marshland's drained in the 1600's, built upon and worked. It's rich black soil, sinking gradually and raising it's buildings higher, creating undulations in the roads where dykes once ran. People used to travel across the Fens on stilts you know! It's open, and it's flat, and it's full of the strangest stories, and 'Farmed' really helps to illustrate that bleak strangeness. With it's beautiful cloth cover, it's like opening an album on a forgotten time.
Farmed by Paul Hart
Published by Dewi Lewis Publishing
£35.00 Cloth bound hardback
108 pages
56 Duotone plates, 295mm x 295mm
ISBN: 978-1-907893-97-1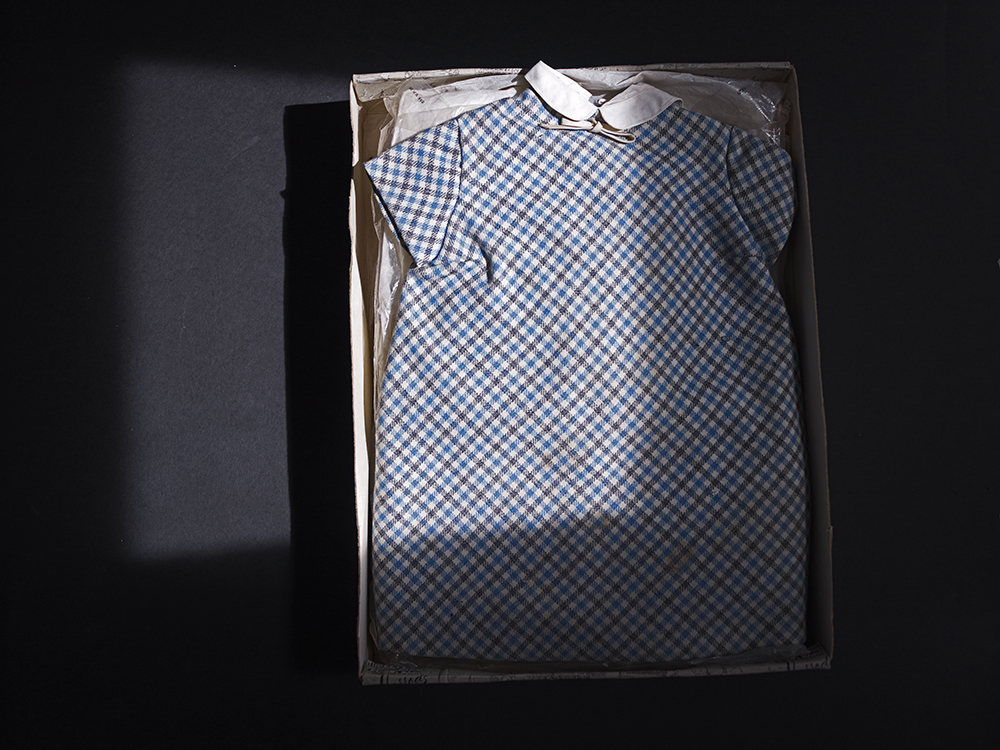 When I Was Six. Phillip Toledo. Dewi Lewis Publishing.
THEY SAY:
40 years ago, Phillip Toledano's sister died in an accident. He was six years old at the time. Although she was almost never spoken of again, Claudia was a constant but unknown presence in his life. After his parents died, he found boxes of her things, things he'd never seen before, neatly packed away, a museum of sorts, created by his mother.
'This work was a way of getting to know my sister. But it was also a way of getting to know my parents and their relationship with her. It gave me a glimpse into the pain and courage it took to stay together as husband and wife, as mother and father, to give me the beautiful life they gave me. I have no memories of my life after my sister's death for a few years, other than an obsession with space, planets, and distant universes. Perhaps it was a way of being somewhere else, distant. Half of the images in the book are of the imagined landscapes that saved me, when I was a child that needed saving. The other half, of things that belonged to my sister. Things that explain who she was, how she loved my parents, and what happened after her death.'
Recognised as one of the most innovative and inventive photographers currently working on the international stage, Phillip Toledano has exhibited worldwide and his work is in many public and private collections. In June 2015 a major retrospective of his work will be shown at Deichtorhallen, Hamburg. When I Was Six is his sixth photography book.
WE SAY:
Wow. This book is a thing of such deep sadness, and of beauty. Longing and loss. Time passing, and snippets stitched together to create a memory of some kind. As you turn the pages, you're hit by how personal a book this is, how sad and secret these things have been. The images of Claudia's belongings, the saved and stored packages of her life, rise goosebumps up on your skin.
The beautiful design, the cloth binding, the alternating page sizes and papers, the thick green cotton stitching – it's like a scrapbook of the deepest thoughts, with the intermittent landscape/dreamscapes to calm and ease you from the sadness of loss.
This book might make you cry, but it'll be worth it.
When I Was Six by Phillip Toledo
Published by Dewi Lewis Publishing
£35.00 Clothbound hardback
Published as a Limited Edition of only 500 Numbered copies
78 pages, 42 colour plates
220mm x 300mm
ISBN: 978-1-907893-69-8
Her: Meditations on Being Female. Glitterati.
THEY SAY:
In chaotically stunning portraits, 'HER' captures the essence of the inner struggles of every woman. The stunning black-and-white images truly allows rage, encourages body acceptance, explores creativity, and essentially breaks the façade of female perfection and provides insights into the pressures that women face every day. Many of the portraits are quite humorous, whimsical, and highlight the universal experience of being a woman.
'HER' strips away the pretense of flawlessness picture by picture, displaying dark whimsy using simple yet evocative props such as wigs, umbrellas, and straitjackets, revealing the raw intimacy of women struggling against their senses of self and societal expectations. One visually arresting photo features a woman face down at the dinner table with her husband; another photo is a feminist interpretation of The Last Supper; while another photo features a woman holding an umbrella, shielding herself from falling prescription pills.
Photographer Marjorie Salvaterra examines the psychology of age and gender through the lens of unexpected interpretation and exaggerated gestures, wildly evocative of the great Italian film directors like Federico Fellini and painters such as Alex Katz.  At the same time, she offers up the individuality of womanhood, representing the woman who struggles with making sense of this crazy world. Salvaterra is a mother of two and was a stay-at-home mom before making her foray into the photography world, providing her with a unique perspective that resulted in these magnificent photographs.Originally from St. Louis, Missouri, Salvaterra attended New York University before moving to Los Angeles, where she currently lives with her husband and two children.
WE SAY:
Salvaterra's story is a little repetitive of 1970s/80s feminist artworks in places (like artists such as Ana Mendiata or Mary Kelly who explored nature vs. culture and Hannah Wilke deconstructing women's bodies and religion), but some images are more unique and transgressive, especially those depicting nudity to communicate sensuality between women. The work is strong when her creative style and direction choreographs the same characters in different scenarios, appearing throughout in unified support of both the project and each other as women/girls. Happily, the artist gracefully avoids falling into the trap of trendy photography as I've seen too many recent 'feminist' projects that appear to visually fit into a contemporary easy-on-the-eye, easy-to-publish box; I feel it's perhaps less common than previous decades to access contemporary images of gender that explore the melancholy of real experience, there's so many current 'so-called' political art projects that unfortunately adhere to the media-driven ideal codes of youth, beauty, thinness etc. As a young woman, I can see beyond this frame and on flicking through the pages of Her: Mediations on Being Female, I was relieved to find a seemingly likeminded artist trying to break the mould.
Read the full review by Shutter Hub's Helen McGhie over here.
Her: Meditations on Being Female by Marjorie Savaterra
Published by Glitterati
£35.00 Hardback, 144 pages
ISBN 978-1-943876-10-5
(Image above and below © Marjorie Salvaterra)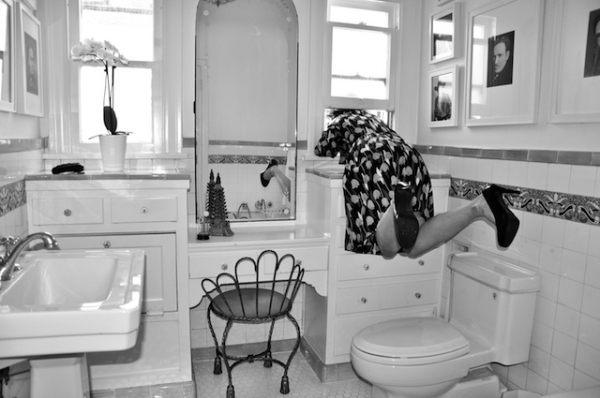 Know a great book that you think we should feature? Let us know at info@shutterhub.org.uk