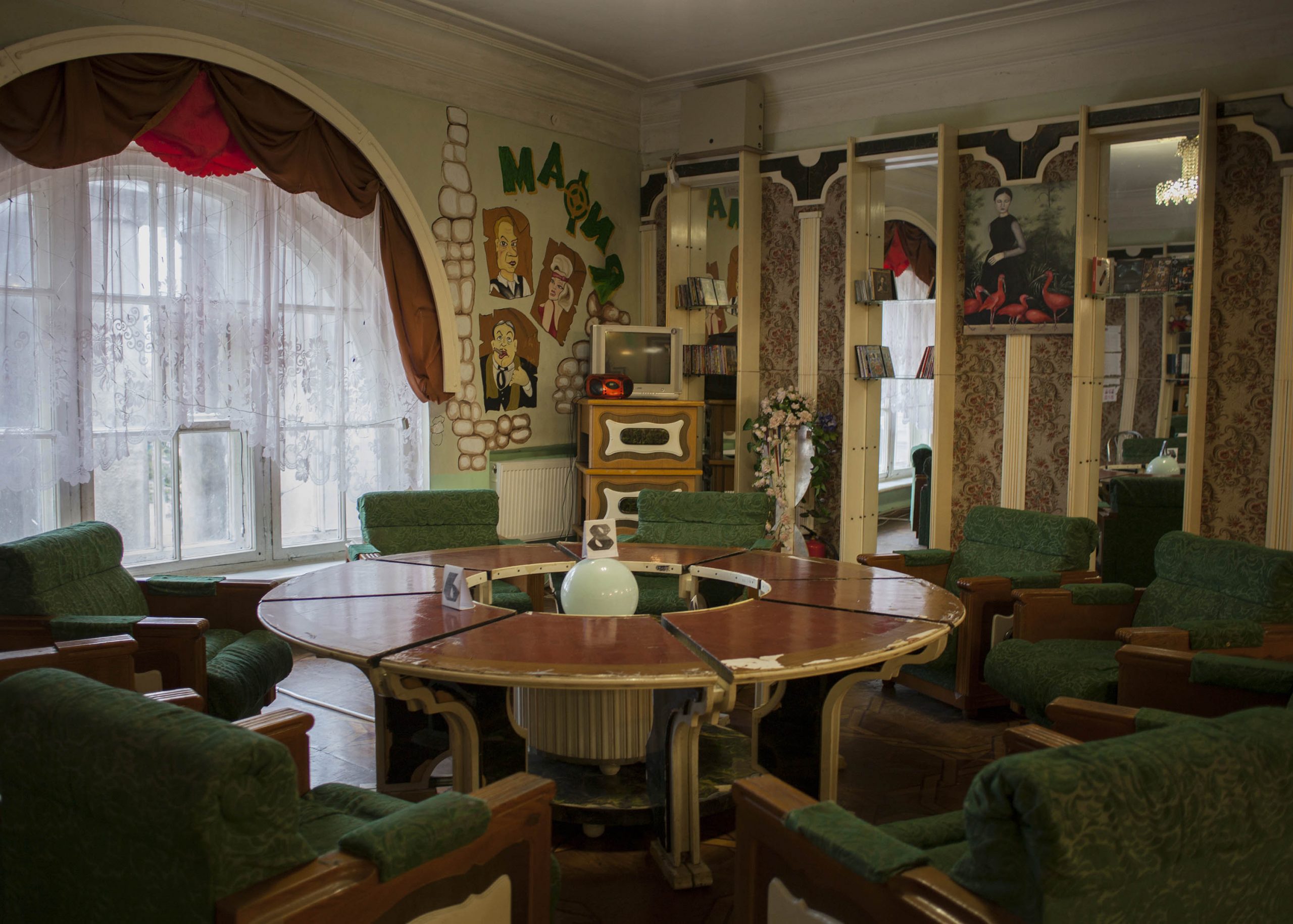 Shutter Hub member Peter Barker is practising photographer with an MA in Photographic History, who enjoys writing on the subject of photography.
When Peter got in touch recently with some ideas for blog articles, we were intrigued to find out more about the spirit photography of William H Mumler – this also seemed particularly timely considering we'd just opened an exhibition called Artificial Things!
So here's Peter, sharing his insights into this particularly fascinating work…
William H Mumler (1832 – 1884) was a jewellery engraver who, by his own admission, had little experience of photography. When visiting a friend who was a keen photographer one day in 1861, Mumler attempted a self-portrait which, when it had been developed, seemed to contain an image not only of himself but also of his dead cousin. His interest sparked, he went on to take more photographs which showed the same phenomenon: some form of spirit or ghost in the picture. He produced portrait after portrait which showed either a dead loved one or relation of the sitter or sometimes a complete stranger.
In February 1863 a doctor sat for Mumler. True to form, when the picture was developed a ghostly image was shown. The problem in this case however was that the doctor recognised the image and knew that the spirit it purported to show was still very much alive.
Despite the ensuing controversy Mumler subsequently moved to New York City and continued his spirit photography until, in 1869, he was arrested and prosecuted for fraud. In the ensuing trial the main argument for the defence – whose witnesses were spiritualists – was that the photographs were an accurate depiction of reality simply because they were photographs. A photograph cannot lie, these witnesses argued, and therefore these photographs were evidence of the truth of their own contents. Ghosts exist!
The prosecution alleged quite the reverse: that since spirits do not exist the photographs must be fraudulent – a rationalist argument. Ghosts don't exist!
In effect, witnesses on both sides brought to the court pre-existing opinions which they then applied to the photographs in question. The photographs then simply reflected back to them their own particular mental constructs. "Seeing is believing" it is often said of photographs. But this case shows that to be wrong: "Believing is seeing" seems much closer to the truth.
In the end the case against Mr Mumler did not proceed on a technicality. It is worth bearing it in mind when we look at photos however. Can it be true that a photograph does little more than reflect back at us our own mindset? What monkey-trap is this?
See more of Peter Barker's photography and writing on his website, here.
There will always be a question over the photographic image as to whether it can ever truly capture reality. Our current exhibition Artificial Things explores this idea further, bringing together photographic artists who use the medium to explore and merge the boundaries of the fake, the real, and the in-between.
3rd November 2017 – 19th January 2018

Exhibition Reception & Artist Talk: 30th November, 5.30-8pm
Art at the ARB

University of Cambridge

Alison Richard Building, 7 West Road

Cambridge CB3 9DT
All images:
William H Mumler

Albumen silver prints

The J. Paul Getty Museum, Los Angeles

Courtesy of Getty Images Open Content Programme.
From top to bottom:
1. Five "spirits" in background with a photograph at center of table with a doily, 1862 – 1875.

2. Unidentified woman with male "spirit" pointing upwards, 1862 – 1875,

3. Col. Cushman, 1862 – 1875

4. Mrs. Tinkham, 1862 – 1875
---
Not a Shutter Hub member yet? Join here for opportunities to promote your work online and in exhibitions, access selected opportunities, events, seminars and workshops, meet up and share photographic experiences, and become part of our growing community…