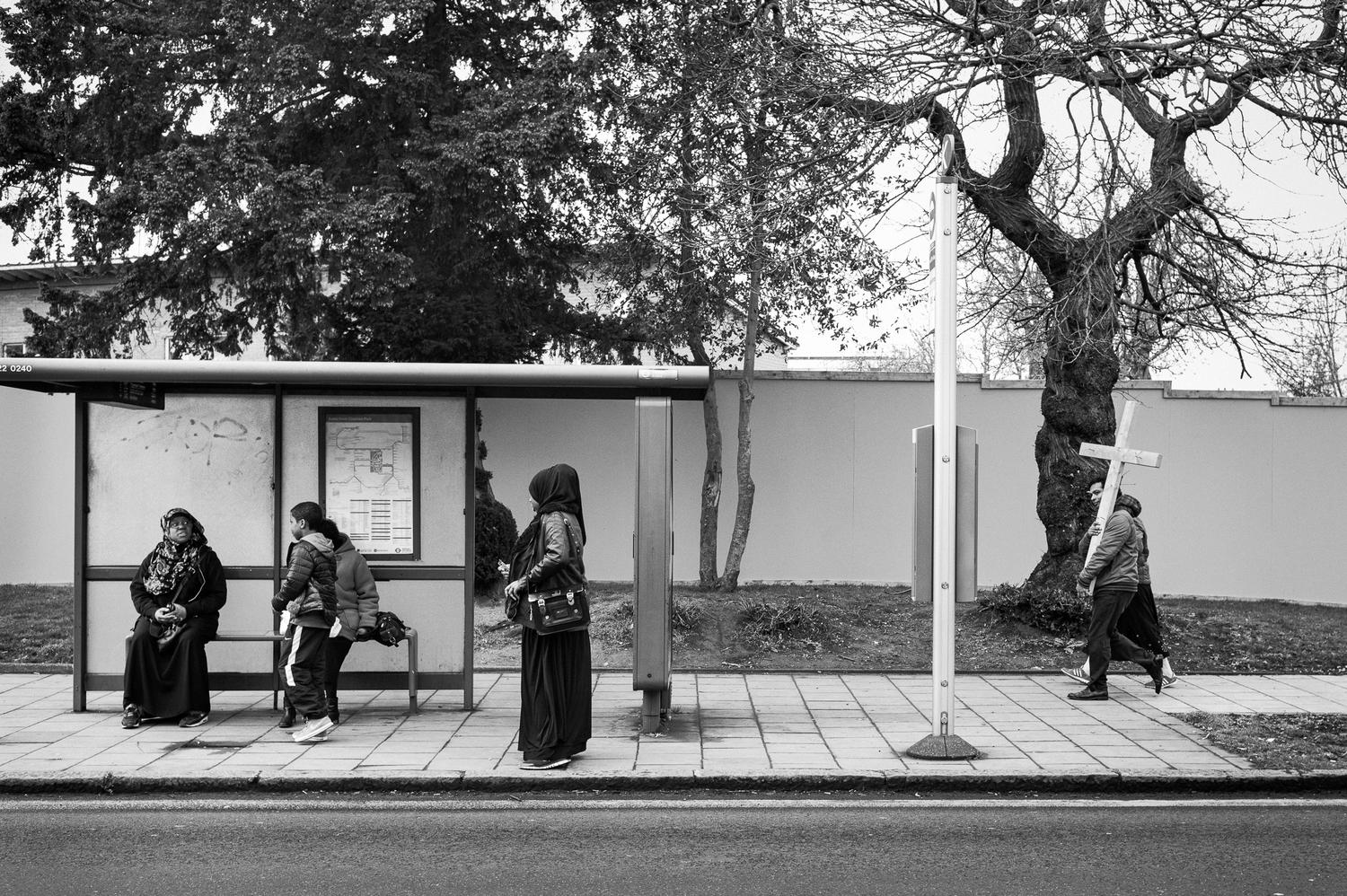 Shutter Hub member Anila Hussain recommends a visit to London's Oxo Tower this weekend…
On until 20th March is a fabulous free photo exhibition at the base of the Oxo Tower Southbank in London. Please go and see it, I promise you won't regret it. The photographer is the lovely yet humble Jim Grover.
In brief this gentleman shadowed a local Priest for approx 93 days taking photos of his day to day duties within a local Church and neighbourhood. It was not every single day it was the odd morning or afternoon all in all some 1500images were taken and only a handful picked to display.
His work in my opinion is truly heart warming. It's such a personal touch. The pictures are all displayed in fabulous black and white. There are very brief details written about the photo, the object is look at the photo and feel it. You sense you are there you feel the untold compassion in simple gestures I.e a gentle reassuring hand on the shoulder, care in the community and so forth.
The contrast of culture and different races and religions in the photos is amazing. I do hope you get to see it. He is a lovely chap with great eye for detail and is extremely hands on with any advice. Please go and show your support. I promise you will not regret it.
– Anila Hussain
The exhibition will run until March 20th at Oxo Tower Wharf, Bargehouse Street, South Bank, London, SE1 9PH. Opening hours: 11am to 6pm. Admission free. You can find more details on www.ofthingsnotseen.com.
Anila Hussain is a Shutter Hub member and you can see her work at her Shutter Hub profile.