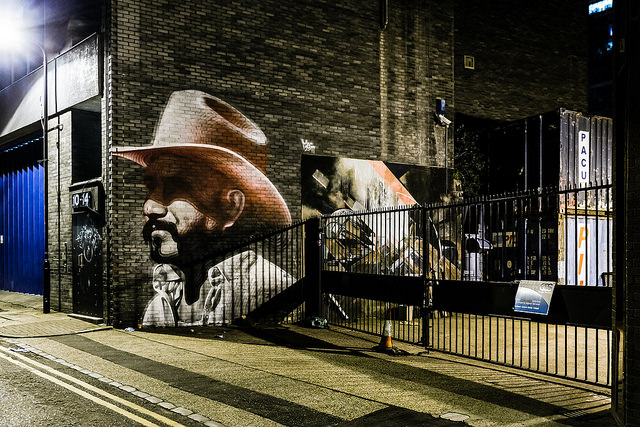 Shutter Hub member Justin Carey has launched a new photography group, Everything Interesting Happens at Night, with the aim of drawing together photographers with an interest in night photography. The group is open to everyone from experienced specialists to beginners and those who'd just like to give it a go. Justin explained:
When I am out and about at night, I occasionally come across someone else sneaking around with a camera, and it would be cool if we could all get together and build a supportive group. Also, I know from places like Flickr and Twitter that there are a few committed night photographers around London.
It's going to be really informal and relaxed. In my mind it will hopefully develop into a collective of really experienced and skilled night photographers with different interests, who are sharing their knowledge with each other, as well as a perfect place for beginners to both try night photography but also to stay and develop their interest further if they catch the bug.
The first meetup is on April 7th. The aim will be for at least one meetup per month, with the possibility of more specialised meetings in future. The group is free to join, and you can find out more information here.
Justin Carey's photograph Reserved was voted 3rd Place Best in Show in the Shutter Hub OPEN exhibition 2014. You can see more of Justin Carey's work at his Shutter Hub profile here.