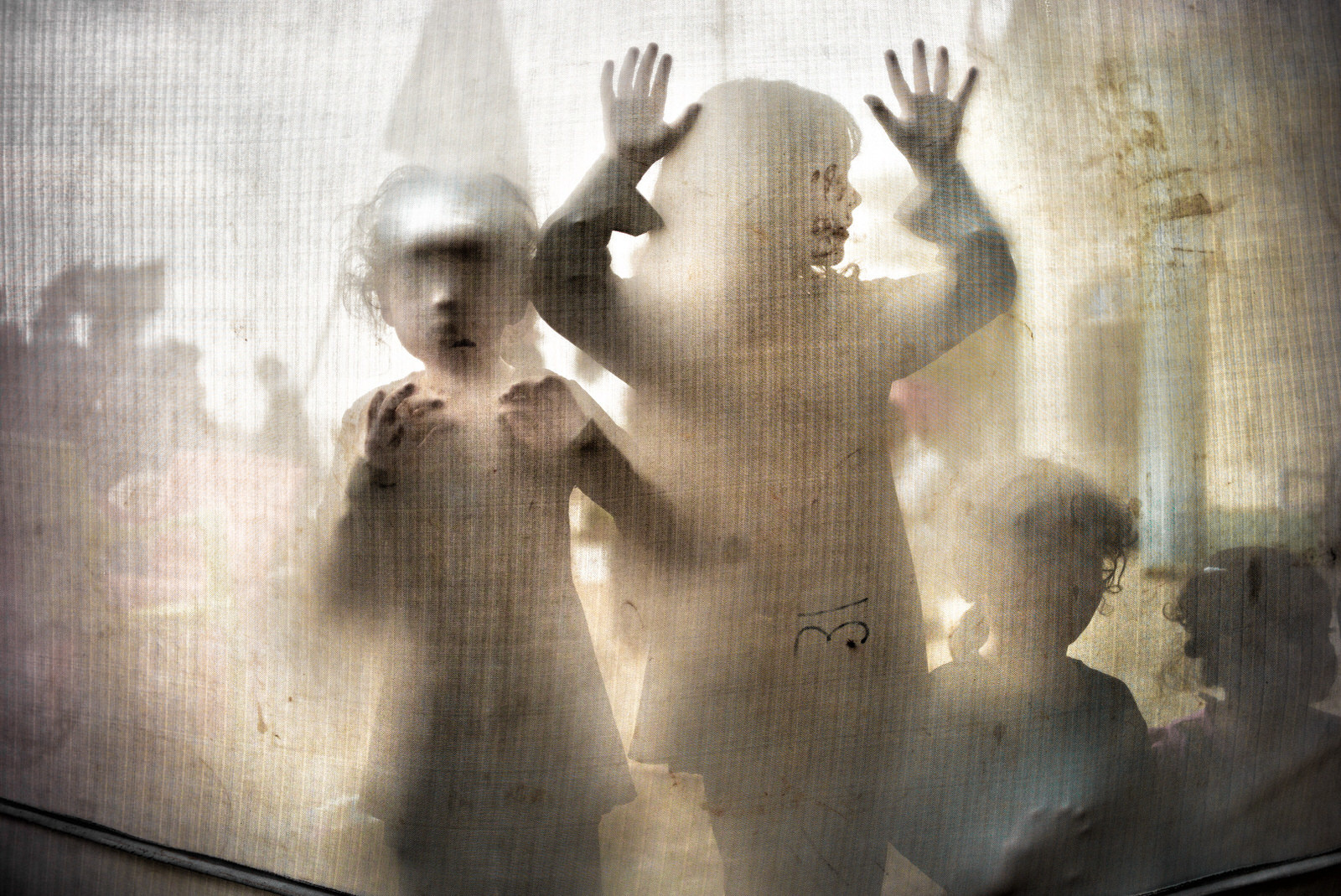 Leica Akademie India has invited Shutter Hub member Emily Garthwaite to run a 2 day workshop in London on 22nd and 23rd September 2018.
Emily is a London-based photojournalist focusing on humanitarian and environmental
issues. She has worked across India, South East Asia, Eastern Europe, the Middle East, and Africa. She has had exhibitions in Israel, Iran, Greece, France, London, Italy, Washington D.C, Texas, Oklahoma and Los Angeles and has a Masters in Photojournalism and Documentary Photography from the University of Westminster. Her image of an Asian elephant was selected as a Finalist for Wildlife Photographer of The Year 2015, in the Photojournalism category.
Most recently, she co-directed her first documentary 41 Days in Iraq on Arba'een, the world's largest annual pilgrimage. The film premiered in August at Chehelcheragh International Festival in Tehran, Iran. Emily was a member of Street Photography International from 2016 – 2018, a collective of four street photographers. Emily is signed to Kintzing and BBH's Black Sheep Photo agency. Her clients include SUITCASE Magazine, The Independent, Fjällräven, Union Coffee, Royal Botanic Gardens, Nari Gunjan and St Giles Trust.
The two day workshop IN SEARCH OF LIGHT is a unique opportunity to learn from Emily as she talks about various aspects of street/documentary photography. This workshop will include classroom and shooting sessions.
Workshop Details
During this intensive 2-day workshop Emily will focus on the following topics:
– Street Photography
– Approaching subjects on the street and building in confidence
– Creating intimate portraits
– Composition – from simple to multi-layered
– Telling a story with your photographs
– Developing your style
The workshop is limited to 10 participants.
Itinerary:
Saturday 22nd September
10 am – 12:30 pm – Meet, Greet and Briefing at London Studio. Followed by a photography presentation by Emily Garthwaite who will share her work from India, Iraq, Iran, UK and current personal projects. She will share her journey as a photographer and how these experiences have informed her practice. Emily will also show her editing process, how she approaches strangers and share how light, intimacy and colour play a significant role in how she shoots.
12:30 pm – 1:30 pm – Lunch Break
2:00 pm – 5:30 pm – Street shooting around London in locations favoured by Emily. Emily will encourage students to approach strangers on the street with her assistance and to work on creating a diverse portrait and street series that reflects London life.
Sunday 23rd September
10:00 am – Meet at London street shooting location. (Details will be shared in
person on 22nd Sep).
10:15 am – 12:15 pm – Street shooting around London in
locations favoured by Emily. Emily will encourage students to be playful and to capture a diverse range of photographs including environmental, close-ups and portraits.
12:15 pm – 1:15 pm – Lunch Break.
1:45 pm – Arrive back at the London studio where we will download the images from day before and morning. Emily will go through her editing process and advise students on their body of work. Students are encouraged to share their current portfolio as well as images from the workshop.
2:45 pm to 5:30 pm – Group editing and review of images. Photographer Willie Christie will join us to go through students' work and to share his experiences. His diverse career has led him to shoot multiple Vogue covers and photograph the likes of David Bowie, Rolling Stones, Grace Jones and Pink Floyd.
Things to bring:
Students need to bring the following to the workshop:
A digital camera.

Students are also welcome to bring a film camera but are advised to bring previous work or portfolio along for review.

A laptop or iPad with software to edit/tone your images

A notebook
You can find out more, and book your place, on the Leica Akademie India website, here.  
10% of profits from this workshop will go to Women for Women International. Since 1993, Women for Women International has helped more than 478,000 marginalised women in countries affected by war and conflict. They serve women in 8 countries offering support, tools, and access to life-changing skills to move from crisis and poverty to stability and economic self- sufficiency. Find out more here.