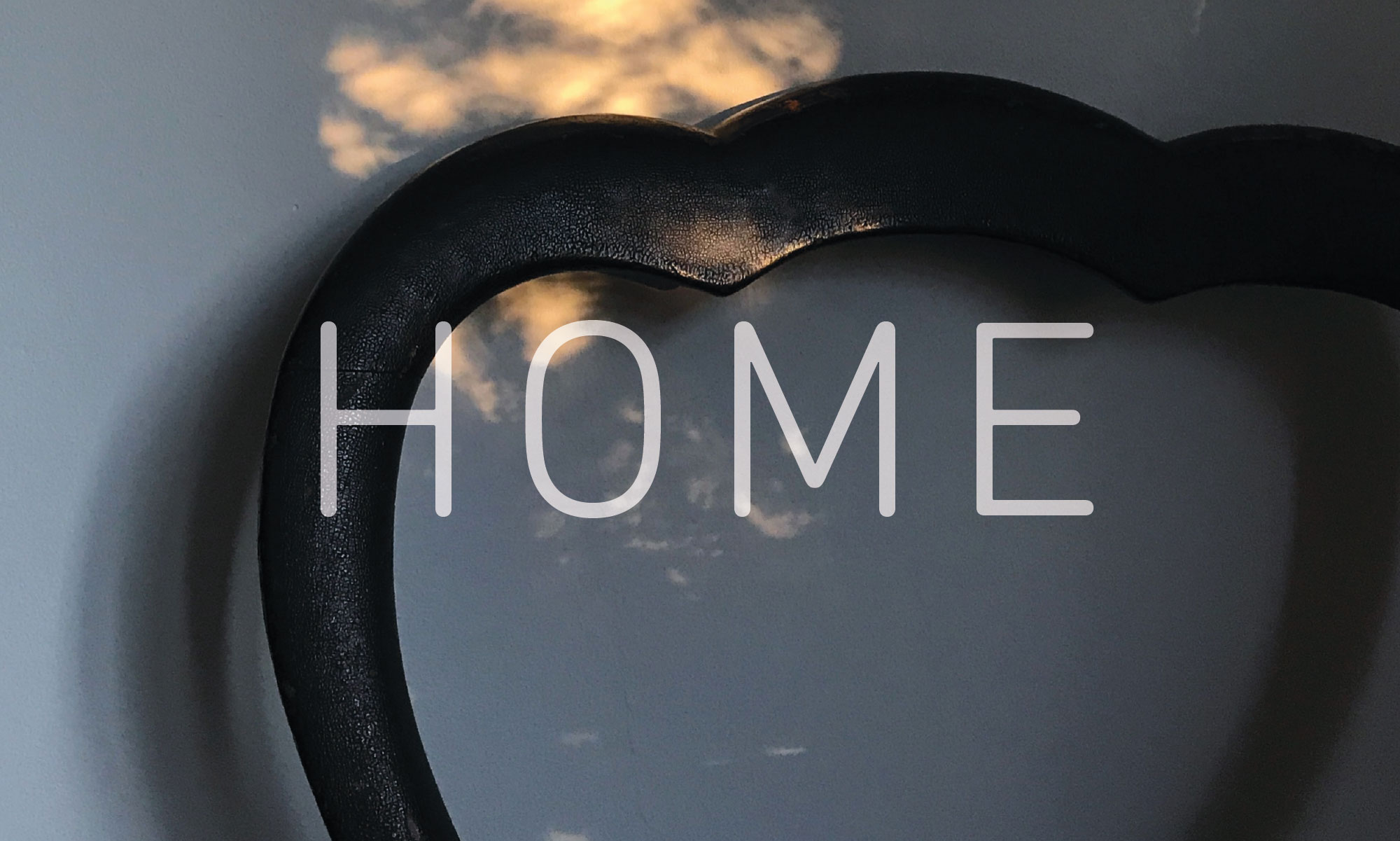 ENTRIES ARE NOW CLOSED
We're teaming up with the beautiful Gallery at Home in Monmouthshire, Wales to create an exhibition of photography called HOME, in support of homelessness charities across the UK. We're asking photographers to donate images that we can print and sell to raise money for the charities, and help more people get the chance to know what home really feels like.
Home can be found in a person, or a memory. Scars and skin, pin boards of photographs with frayed edges. Freckled noses, specks of dust in the light, long dark shadows and perspectives. Home can be anything, anywhere.
What does home mean to you?
Most of us are lucky enough to be able to answer that question, but for some people it's not so easy. We want to create a multifarious exhibition on the theme of HOME, and we are inviting photographers to share their images in order to raise funds for Crisis, Shelter Cymru and Toiletries Amnesty.
Crisis is the UK charity for homeless people. We are committed to ending homelessness. ​Every day we see the devastating impact homelessness has on people's lives. Every year we work side by side with thousands of homeless people, to help them rebuild their lives and leave homelessness behind for good. Through our pioneering research into the causes and consequences of homelessness and the solutions to it, we know what it will take to end it.
Shelter Cymru is the people and homes charity in Wales; we believe that everyone in Wales has the right to a decent, secure home. In the midst of the current housing crisis, we work with people facing the trauma of homelessness by offering free, independent advice and legal support, and we tackle homelessness at its root cause through our campaigning work, bringing about change to housing legislation, policies and practices.
Toiletries Amnesty* works, across the UK and abroad, supporting homeless shelters and hostels, women and children's refuges, mental health services, food banks, and other organisations to alleviate hygiene poverty.
Gallery at Home is a lovely space – a converted barn sat under the shadow of a windmill in the town of Usk. Gallerist Sonia Pang has built a brilliant and interactive audience there, and is welcoming us with open arms. We are aiming to bring together over 200 images and transform Gallery at Home into your vision of HOME.
Square format (25x25cm) prints will be offered for sale at £35 each and all profits will be donated directly to Crisis, Shelter Cymru and Toiletries Amnesty*
The exhibition will run from 5th – 19th October 2019
Private View:  2-5pm, Saturday 5th October.
Related events programme to be announced.
The deadline for entries is 5pm BST on  20th August 2019
Entry fee: £8 per image Shutter Hub members / £15 per image non members
(We're asking you to help us with the administration fees in order to make sure we can raise as much for the charities as possible, you can be assured that we are contributing significantly too).
ENTRIES ARE NOW CLOSED
We are very grateful to welcome MPrint as the print sponsor for this exhibition.
'When we were invited to sponsor Shutter Hub's HOME exhibition and the beneficiary charities, the team at MPrint were excited that here was a great way for us, as photographers and printers, to be able to offer our support. Helping to raise funds for homelessness projects around the UK, through a creative and exciting exhibition of Shutter Hub photographers' work, with the proceeds of hopefully many print sales, seemed like too good an opportunity to miss. As a visually rich event, we also felt that that HOME would really provide great exposure for Crisis, Shelter and Toiletries Amnesty, and therefore help to raise awareness of this invaluable work.' – Matt Wreford, MPrint.
MPrint was formed 6 years ago by professional photographers Matt Wreford and Marc Schlossman. Based in south London, they quickly formed close relationships with key players in the commercial photography industry and found their niche printing portfolios and specialising in double sided printing. They currently print for many high profile photographers in the UK, the US and Europe. As a small outfit, it is their hands on, highly personal approach alongside their attention to detail and quality which has led to their continued growth and success and a lot of happy clients.
*For transparency  –  Toiletries Amnesty was founded by Shutter Hub Creative Director Karen Harvey. Karen is a volunteer director of Toiletries Amnesty and will not gain financially from this project.
---

Not a Shutter Hub member yet? Join here for opportunities to promote your work online and in exhibitions, access selected opportunities, events, seminars and workshops, meet up and share photographic experiences, and become part of our growing community…