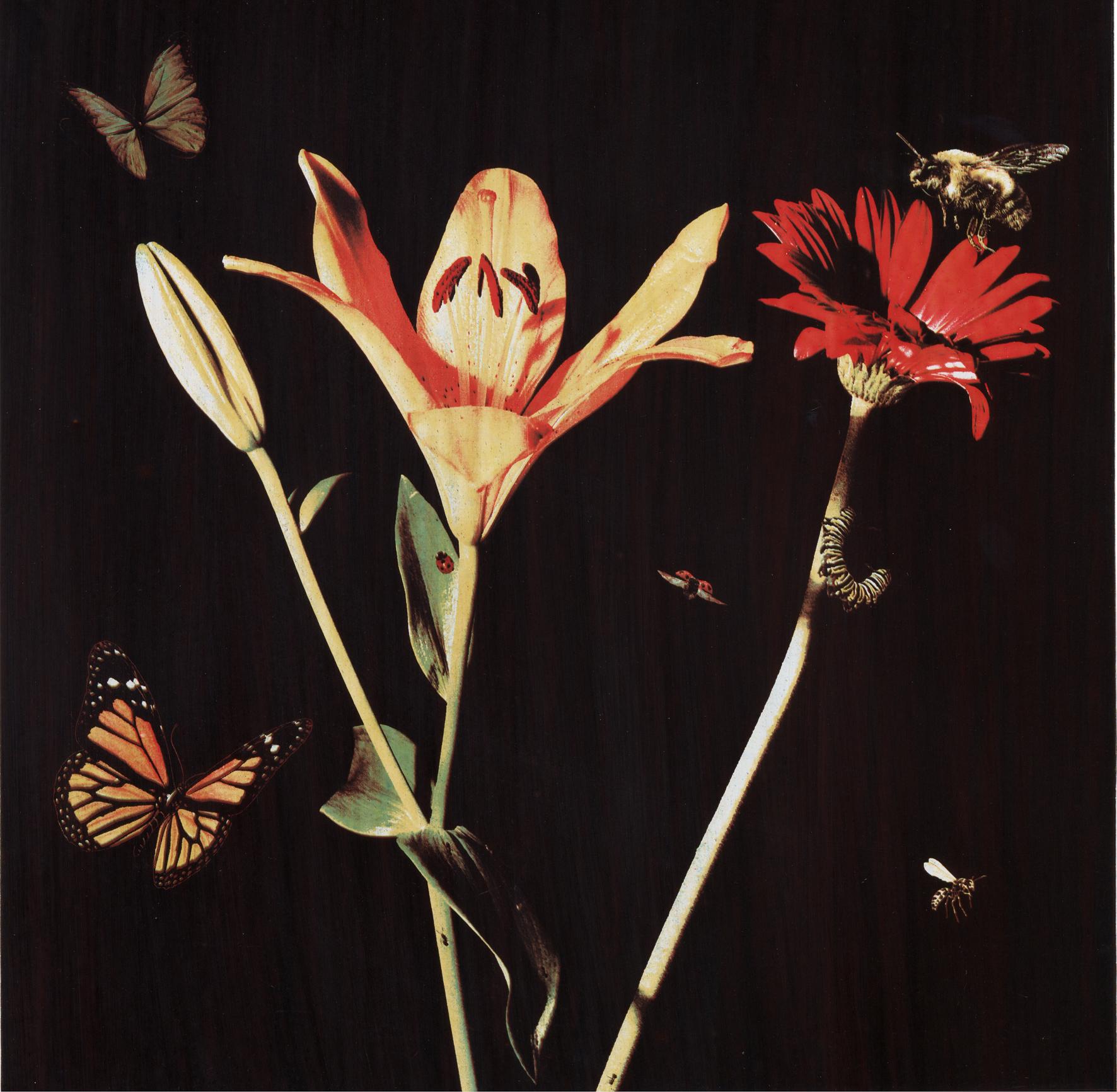 Shutter Hub member Steve Clarkson works in the alternative process of gum bichromate, using his own specific technique to achieve his striking still life works. This March – May his work will be on show at Brook Gallery in Exeter, a gallery specialising in British Printmaking and in addition Printmaking Today will publish an article he has written explaining his methods, entitled 'Eliminating variables in gum bichromate printing'.
Steve Clarkson's gum bichromate work Luv U 4e (above) formed part of our own Do You Like Love? exhibition in 2015 which ran as part of Photomonth East London International Photography Festival. He says of his practice:
Through gum bichromate printing, I have been exploring how digitally prepared negatives can be used to generate virtual images. I form still life images that are composed in Photoshop from a personal database of individual photographs of flowers and bugs. For my current Vanitas works, the gum bichromate printing allows control of the colour palette to create the aged look of old Dutch masters work, imbued with the communication of the Victorian language of flowers. The titles of each piece is modernised in its title by using childish text slang. Technology is moving fast and the possibilities of new imagery is seemingly endless. Through my work I seek to combine and enhance the traditional forms of printmaking with the digital age.
The article 'Eliminating variables in gum bichromate printing', will be released in Printmaking Today spring edition (1st March – 1st June). The works will be on show at The Brook Gallery, Budleigh Salterton, Devon, EX96NH.
You can see more work by Steve Clarkson at his Shutter Hub profile here.
Do you have photography news to share? Let us know at submissions@shutterhub.org.uk.