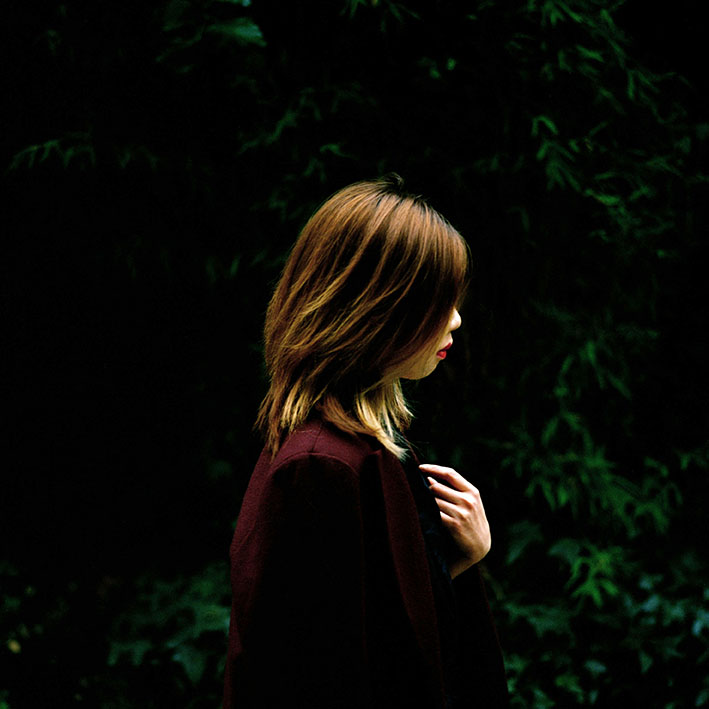 It's that time again, Good News time, and to be honest, we've found it hard to keep up. So much happening, so much Good News! So, here it is a snippet of the bigger picture, and a celebration of some wonderful things!
After an invitation we couldn't refuse, we took the Shutter Hub OPEN 2018 to Amsterdam (it's still there!) to the huge space at 5&33 Gallery. We filled it quite easily (we're good like that) and opened to a wonderful audience who had travelled from the UK, across The Netherlands, from Brussels and Rome. You can find photographs of the private view and exhibition here, or you can use this as a great excuse to pop over to Amsterdam for a visit!
Out of the Ordinary continues until 26th January 2019 at St Bride Foundation in London, and you can find out all sorts of lovely behind the scenes stories about the exhibition and exhibitions over here.
2018 was pretty big for us when it comes to exhibitions – Girl Town in Tel Aviv, Because We Can in France, BORDERS, Shutter Hub OPEN 2018 and Out of the Ordinary in London, and of course, the encore of Shutter Hub OPEN 2018 in Amsterdam.
We partnered with some super organisations, supported awards, gave portfolio reviews, spoke at symposiums, galleries and universities, and so much more. It's actually hard to remember it all, and part of the reason for that is because we are busy looking forward.
We've currently got a call for entries out for a very exciting exhibition and collaboration with Art at the ARB and Cambridge University, called Everything I Ever Learnt, and, we'll soon be launching Postcards from Great Britain, which will be one of our biggest exhibition projects to date.
And, that's just the tip of the iceberg. Over to the super Shutter Hub gang!
Congratulations to Margaret Mitchell for winning a Slideluck Editorial LEICA Award. Leica Fotografie International's picture editor Carol Körting chose the two winners (Tara Fallaux and Margaret Mitchell) who will be able to complete a future project with Leica equipment from the LFI loan pool. Scottish photographer Margaret Mitchell's project In This Place revolves around family ties in a world of social injustice.
Shutter Hub members Celine Marchbank, Chloe Rosser, Dafna Talmor, Kate Stanworth, Ky Lewis, Mieke Douglas, Pippa Healy, Tamsin Green, and Wendy Aldiss are all exhibiting in the Photofusion SALON/18 Members Exhibition until 12 January  2019.
Mieke Douglas has also not only been shortlisted for the British Photography Awards, but has been announced as 1st Place in the Still Life Category of the Chromatic Awards International Color Photography Contest 2018 with her image, Pegasus Ridge.
Tamsin Green's Born of the Purest Parents was chosen by London Alternative Photography Collective as their pick of the show, and her book has also been reviewed by Gemma Padley in this months Photomonitor.
Christiane Zschommler's project Under Surveillance was shortlisted in Der Greif and the World Photo Organisation open call, among the curated selection of 18 projects chosen by Mike Trow. This open call attracted 1157 photographers who submitted a total of 10119 images. You can see all the 18 projects
here
. In October this work was also shortlisted for the Brighton Fringe at The Onca Gallery.
Christiane has exhibited this work with Shutter Hub in BORDERS, and the Shutter Hub OPEN 2018 in London and Amsterdam.
In more Good News for The More That Is Taken Away, the project was just awarded a substantial grant by the New York State Council for the Arts to help with the costs of exhibition prints and final editing of the work's approximately 35-minute video.
Saskia Wesseling exhibited here series Time to Tame the Tigers in This Art Fair, Amsterdam and Shenzhen International Urban Image Festival, receiving a great review in the South China Morning Post, which you can read here.
As a mother residing in Asia Wesseling is closely exposed to, and to a certain extent even part of the famous – or perhaps infamous – 'Tiger Mom' scene. Time to Tame the Tigers aims to inspire us to collectively re-consider the roles of our schools and parents. Do we have the ambition for our children to be ready for the rapidly changing world we live in, or do we only educate them to be accepted at an Ivy League University?
Lynn Fotheringham exhibited her series Tidal at the 'Art At The Ship' Gallery in Overton Lancaster, Lancashire until 2nd January.
Ilisa Stack was shortlisted in the Scottish Portrait Awards. The work was shown in Edinburgh, and has now moved to Glasgow where the exhibition will run until 9th February 2019. You can find out more here.
She also spoke at the Glasgow National Union of Journalists Student Showcase about her work, and exhibited at WeWork in Manchester as part of the International Arts and Homelessness Summit.
Susan Bittker's book book This Moment Will Never Come Again, has been accepted into the Fine Art Collection at Glasgow Women's Library.
Giulia Berto will exhibit her series, Fragments for the fist time in Ireland in 2019.
Hosting this first solo exhibition is The Darkroom in Stoneybatter, Dublin, a non for profit organization devoted to promoting analogue photography as well as alternative processes. During the year The Darkroom hosts exhibitions/events for new emerging and established Photographers/Artists as part of its program. The first exhibition in 2019, 
Fragments by Giulia Berto,
will open on Thursday March 7th, running until Sunday March 17th, with an Artist Talk on Thursday March 14th.
Marianne van Loo had her first photographic solo-exhibition at HIVE in Blackpool which ran from August to October 2018. She is also exhibiting at the WhiteRoomGallery @Yellow Arch in Sheffield until the end of February 2019. For this exhibition, her photographs (taken on a recent trip to Japan) have been printed on fabric as an alternative way of exhibiting fine art photographs.
Marianne was commissioned to contribute photographs of her anti-fracking series, to the Dreadnought newspaper, a nationwide celebration of the Suffragette movement.
Congratulations to Shutter Hub members Mieke Douglas and Chang-yang Kim for making it through the second round of The British Photography Awards. Winners will be announced at the Savoy Hotel on the 28th of January 2019.
Shutter Hub member Shanelle Callaghan received 3rd Prize, and Project Manager Laura Ward, received 2nd Prize in the judges vote for their entries to the 'Year of the Woman' category at FIX Photo Festival.
Sara Hannant has her work included in Women in Focus at Amgueddfa Cymru-National Museum Wales, the exhibition runs until 28 January 2019.
Fleur Olby released the first publication from her long-term body of work, in the series, Velvet Black. A present-day ode to the Victorian's plant shows and their cultivation of indoor/ outdoor window 'theatres' of plant collections.
This A5 Edition of 250 is 36 pages with a soft cover and comes in a glassine printed pocket. It launched at the end of October at Impressions Photobook Fair and is stocked at Impressions, The Photographers' Gallery and Open Eye Gallery bookshops.
Paul Hart has been awarded the inaugural Wolf Suschitzky Photography Prize 2018 and Austrian Residency. Hosted by The Austrian Cultural Forum London, this inaugural prize celebrates the life and work of the late émigré photographer Wolf Suschitzky. Two photographers are awarded – one from the UK and one from Austria – each receiving a residency in the other's country. The prize is supported by the Austrian Federal Chancellery.
Chris Bird exhibited in 'Some things leave a lasting scar', the second Pop Up exhibition from the BirdHouse Collective (Hannah Laycock, John Ferguson, Anne Thomson, Lynn Bremner, Evija Lavina, Chris Bird) in Forres Moray. The exhibition coincided with the 100 year anniversary of the Armistice and end of the First World War. Works in the exhibition look at fragility and the way events can leave a lasting impression on the landscape, body and memory.
Camila Cavalcante received an honourable mention in two categories at the 12th Julia Margaret Cameron Award, Women Seen by Women and Self-Portrait.
For the Lives of All Women, Camila's forthcoming book, will be published with Break the Habit Press in 2019.
Following a three-week run at MyGallery in Dover, Mal Woolford's haunting photographic show Still Still Far Wide popped up at the Magic Gallery in Charing Cross, hosting a conversation between Karen Harvey (Curator, and Director of Shutter Hub) and photographer and filmmaker Mal Woolford.
Ioanna Sakeleraki is the winner of the Royal Photographic Society Postgraduate Bursary award this year. Ioanna describes her work as something which triggers the memory while embracing transformation. It develops like a myth about life and death contextualising the idea of mourning in the wider field of Greek drama and psychology; home to a tradition of ritual lament that dates back to ancient times.
You can see Ioanna's work in A Case for Place, until 21 January 2019 at Gallery Steel Rooms, Yorkshire, UK, and them from 4-19 May 2019 at Head On Photography Festival, Sydney, Australia.
Justin Carey launched his exhibition, Reaching Out Into The Dark, in London this winter, as the culmination of a two year MA in photography at Falmouth University. Reaching Out Into The Dark examines the experience of solitude and loneliness in the urban environment. This project aims to explore the whole continuum of experience between a restorative solitude and destructive loneliness. We're patiently waiting for the book!
Oliver Wright exhibited in Rome as part of Loosenart's Plastic exhibition in September, concentrating on the synthetic material that became popular after the Second World War. He also exhibited at Liverpool Art Fair in the same month.
Chloe Rosser has had her first photo book 'Form & Function' published by Stay Free Publishing. Form & Function explores the human condition and our fraught relationship with the body. In these photographs, what should be intimately familiar is transformed into unfamiliar sculptures that critique body image social norms.
Phil Harvey received honourable mention for his image of
Kara
in
"Contemporary Portrait: A National Juried Exhibition"
at the LHUCA's Helen DeVitt Jones Studio Gallery in Lubbock, Texas. The exhibition runs through to January 26, 2019. This image of
Kara
 is also showing in the Shutter Hub OPEN 2018 in Amsterdam until 21st January 2019.
The Rebecca Vassie Trust has announced Chrystal Ding as the winner of the third Rebecca Vassie Memorial Award, for her project ʻAttention Must Be Paid', a photographic series about survivors of the Rwandan genocide undergoing therapy. At Shutter Hub we are very proud to be able to support such an important and engaging award, and welcome Chrystal to the gang!
Tony Wooderson has been working with adults who are in recovery from addictions and would otherwise be homeless, linking photography with mindfulness. The basic skills of photography have provided increased confidence and opened their minds as well as giving them opportunity of 'meaningful use of time'. Mindfulness is a tool oft used in addiction recovery, and it is well documented that 'mindful photography' is a good thing. It is intended to have an exhibition early in the new year to celebrate the photographers' achievements.
All of the images in the exhibition have been taken solely with mobile phones, with assistance of Shutter Hub's Camera Amnesty.
Shutter Hub partnered with 1854 Media to bring you news of their Portrait of Humanity Award and we decided to use the commission we were offered to start our Shutter Hub Membership Bursary Fund.
The Shutter Hub Membership Bursary Fund will be made available to photographers who are on low income and would benefit from the opportunities we offer. Photographers will be able to apply or nominate other photographers to receive this bursary.
Want more good news?
Neutral Density announced the winners of their 5th annual photography awards, with Cyrus Cornut has been announced as the overall winner of Professional category with the title: ND Photographer Of The Year 2018. In Non-Professional category Alberto del Hoyo Mora won the title ND Discovery Of The Year 2018. Check out the
Winners' Gallery
.
On Abortion, the first part of Laia Abril's new long-term project, A History of Misogyny, published by Dewi Lewis Publishing (and reviewed by Shutter Hub here), was the Winner of the 2018 Paris Photo / Aperture Foundation Photobook of the Year Award.
Jerwood Charitable Foundation and Photoworks have announced that the two recipients of the third Jerwood/Photoworks Awards are Silvia Rosi and Theo Simpson. Presented every two years, the Awards are open to artists using photography who are based in the UK and within ten years of establishing their practice.
Got your own good news to share? Drop an email to: submissions@shutterhub.org.uk
---

Not a Shutter Hub member yet? Join here for opportunities to promote your work online and in exhibitions, access selected opportunities, events, seminars and workshops, meet up and share photographic experiences, and become part of our growing community…