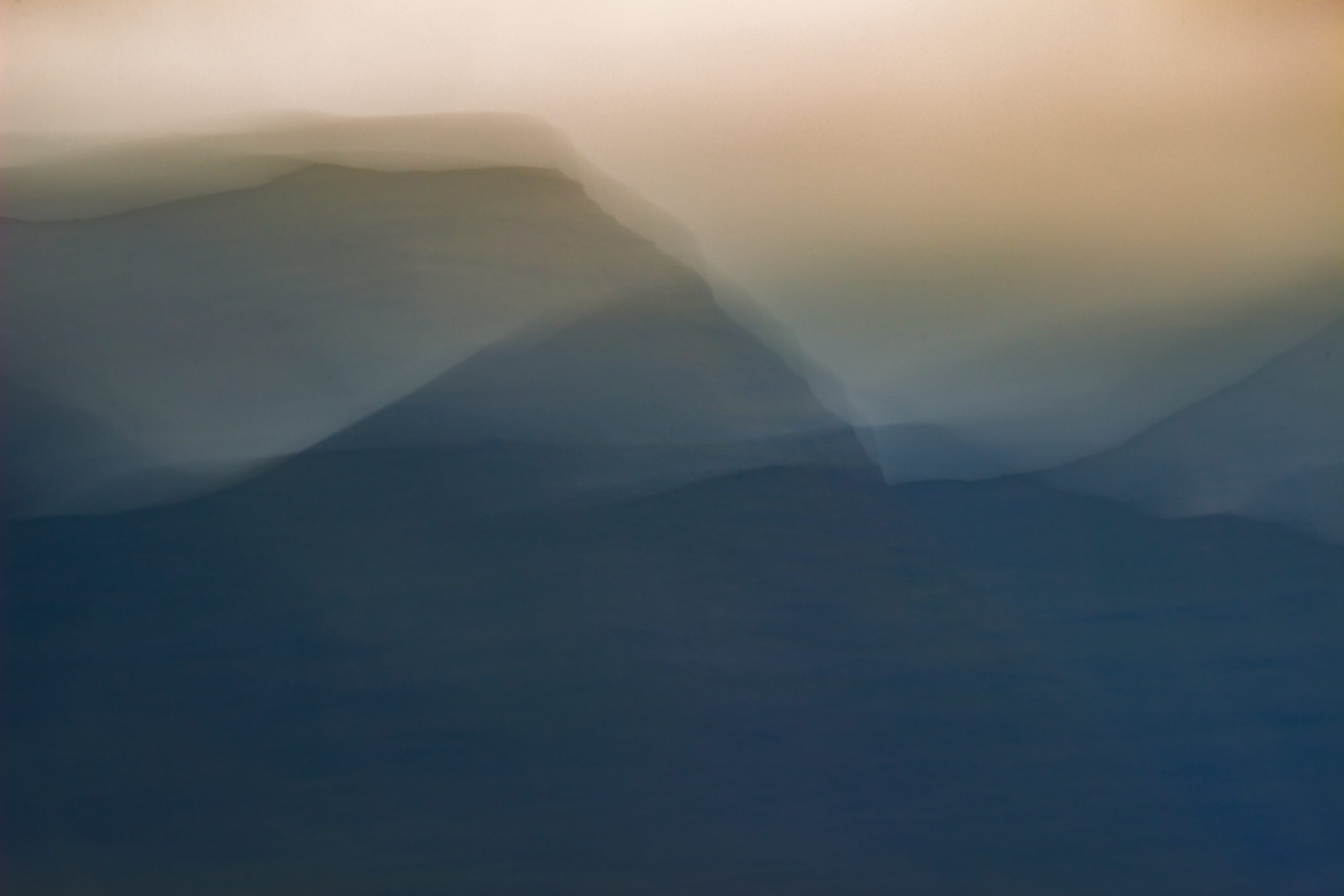 Time has flown and suddenly it's 2018, and here we are with another bunch of Good News – what better way to start the New Year?
Lots of good things have happened since our last news round-up…
In November we launched our Artificial Things exhibition with Art at the ARB at Cambridge University. We held a Private View with a talk from exhibitor Ben Altman, who shared his fascinating series of work, The More That Is Taken Away. We also held an associated symposium with WomenBeing, on the Importance of Being and Accepting Yourself.
We're on the verge of launching our BORDERS exhibition, which will be showing until April at Bridewell Theatre in London. The Private View is on Friday 12th January – we'd love to see you there!
We've been working hard to get GIRL TOWN to Tel Aviv, and we're very excited that the exhibition will be going ahead during February – March this year, at Alfred Cooperative Institute for Art and Culture. We'll be launching the exhibition on 2nd February with a Private View, with the opportunity for portfolio reviews and a collaborative discussion. A HUGE thank you to everyone who has supported getting this show on the road!
Image above: © Lynne Fotheringham
Adam Lucy had an image selected for Uniqlo Tate Lates at the Tate Modern. The images was projected onto the wall at the bottom of the switch house inside, on Friday 27th October from 6 to 10pm.
Amanda Eatwell's image, shot from 350 metres above Tokyo opened the theme for fLIP magazine's Urban issue. This special issue of London Independent Photography's magazine was guest-edited by Paul Halliday, creative director of UrbanPhotoFest, and is available from the National Portrait Gallery or The Photographer's Gallery in London.
Luke Harby curated InCase.4 'Heavier than a death in the family' at Intercession Gallery in Northampton.
The show brought together the work of two photographers who, on the surface, have very differing practices, William Bunce and Petr Strouhal.
William Bunce's work is rooted in still life, spanning editorial, advertising and fine art. He often collaborates with set designers, sculptors, and other artists, to encourage visually unique and serendipitous images.
For InCase the work that was selected from Bunce forms part of his personal portfolio 'Metamorphosis'.
Petr Strouhal is a photographer who currently combines a large format analogue film camera with scanning technology. Owing to the slow nature of this process Strouhal is able to manipulate and edit the image as it is being recorded. What emerges is a distorted, deformed world often sinister and sometimes humorous.
Image above © William Bunce.
Wendy Aldiss is currently holding an exhibition of her work at the National Memorial Arboretum – Burma Veternas: Unforgettable.
Wendy grew up hearing stories about her father's experiences in World War II. Inspired by her fascination with people and their backgrounds, and conscious that her father was one of a sadly rapidly dwindling number of Burma Veterans, Wendy felt compelled to record the images featured in the exhibition in perpetuity.
The exhibition runs until 25th February 2018.
London Independent Photography held their annual exhibition at The Old Truman Brewery, which featured work from Shutter Hub members Nicola Jayne Maskrey, James Berrington, Tom Gifford, Jo Stapleton, Terence Lane, Amanda Eatwell and Mo Greig.
Image above © Tom Gifford
Nicola Jayne Maskrey was awarded Highlighted Photographer at the London Independent Photography annual exhibition, selected by Gemma Barnett of The Photographers Gallery, and was invited by the organisers to join the panel discussion 'The Street Today'.
Nicola Jayne also has her Ophelia series in the exhibition Rebel Daughters at The Point, Doncaster from 18th Jan to 17th April.
Phil Lavery has had a run of good news! His work was featured in the Royal Glasgow Institute of Fine Art Open at Mitchell Library in Glasgow. He exhibited work with the Connection Group exhibition at & Gallery in Edinburgh, and he has had four works exhibited at Close Gallery in Edinburgh. Well done Phil!
Two Shutter Hub members have been featured in Float magazine recently. Ben Altman's project The Empty Centre was featured on the website in November, and Judith Weik's image 'Conduits' (above) was accepted for inclusion in Float's online exhibition 'Four Elements'.
Susana De Dios has had work featured in Amber Magazine, in an article about finding self-expression through photography.
Ester Vonplon's beautiful book Lowlands was released. Lowlands is the result of a dialogue between artist Ester Vonplon, and musicians Taylor Deupree & Marcus Fischer. It was initiated by IIKKI – a project which brings together visual and music artists to produce a body of work in the form of a fine art book and a vinyl. Read more here. The book was also featured in our Winter Photobooks round-up, here.
Six of Margaret Mitchell's works were acquired by the National Galleries of Scotland for their collection. The six images come from the Projects Family (1994) and In This Place (2016/7) and tell a story across three generations of one family. Margaret photographed her late sister Andrea, her children and their children within these two projects, covering aspects of family, loss and love situated within an unchanging socio-economic environment. The six acquired images weave a story through one family's experiences and raise questions on choices in life, how this is related to opportunity and environment.
Margaret's photos are currently showing in When We Were Young: Photographs of Childhood from the National Galleries of Scotland, until 13th May.
Paul Hart's solo show, Poetry of Place, opens with a Private View at the Photographer's Gallery on 18th January.
Poetry of Place is Paul's first solo exhibition, bringing together his three series to date: TRUNCATED (2005-2008), FARMED (2009-2015) and DRAINED (2016-2017), all of which feature specific geopgraphical regions photographed intensively over a number of years.
The exhibition will be on display at The Photographers' Gallery, Print Sales Gallery 18 January – 18 February 2018 and will include Hart's silver gelatin prints up to 20″ x 24″ and large scale bromide prints up to 50″ x 40″.
Lynn Fotheringham was announced as a semi-finalist in the 2018 international mountain photography competition run by www.picofestival.com and www.mirateca.com. The competition aims to raise the importance of preserving the mountain environment and celebrate the mountain regions of the world. There will be an exhibition of the semi-finalist's work on Pico Island in the Azores from 3 Jan to 1 Feb 2018.
Roger Coulam's project The Blast is to be exhibited at Side Gallery in Newcastle upon Tyne from 17 Feb – 25 March 2018. Roger will be showing his found object photo montage series in Side's new project space.
Shutter Hub's Digital Content Editor Rachel Wright had her self-portrait project featured on the PhotoVoice blog as part of their How Photography Helped Me series. Originally featured as part of our Close Up series, the project documents Rachel's journey through cancer treatment through self-portraits.
Rachel has also had a series of photographs, including the image above, selected for the PhotoVoice members exhibition. The exhibition will take place at PhotoFusion in Brixton from January 19th – February 14th, with a Private View on Thursday 18th January.
Kit Martin has also had work selected for this exhibition. Are any other Shutter Hub members involved? Let us know!
Trolley Books will publish Siân Davey's 'Martha' in Spring 2018. Siân says "My camera had been focused almost entirely on my youngest daughter Alice, in the making of the series "Looking for Alice." One day Martha asked me, "why don't you photograph me anymore?" That was the start of a 3-year ongoing project, beginning when Martha was 16 years of age. I'm taking these photos at a time when my child is on that cusp of being and becoming a woman, before the child in her leaves and the young woman stands on her own to meet the world."
More good news for Siân came from the Creative Review Photography Annual, where she was listed in the Zeitgeist category – well done Siân!
Image above © Siân Davey, courtesy of Michael Hoppen Gallery
Celine Marchbank had a feature in Creative Review, talking about her project and photo book Tulip.
Giulia Berto has been invited to exhibit at Circulation(s) Festival in Paris.
The show at CENTQUATRE in Paris will open on 16th March and run until 6th May.
Ethan Lo had work featured in Semi Zine, with an interview and images from his series documenting the MacLehose in Hong Kong.
Dafna Talmor's work has been featured in Elephant Magazine.
Eugene Grobler came second in the People: Portrait category of the ND Awards 2017, and won the Portrait Photography category of the British Photography Awards Regional Charity Prize 2017.
Juno Calypso won in the Best in Book category of the Creative Review Photography Annual for her project A Girl's Guide to Egg Freezing for Topic magazine, and the Editorial category, for The Making of The Honeymoon for Port magazine.
Want more good news?
Loads of Shutter Hub members took part in Photography on a Postcard, and the box sets of 50 and 100 postcards are now available to buy, all raising money for the Hepatitis C Trust.
Brent Stirton has been announced as the Wildlife Photographer of the Year 2017
Francesca Maffeo Gallery will welcome Rodrigo Orrantia, Art Historian and Curator to speak about photo books, as well as curating your own exhibitons and exploring proposals, at their second Photo Social on Friday, 26 January 2018
Got your own good news to share? Drop an email to: submissions@shutterhub.org.uk