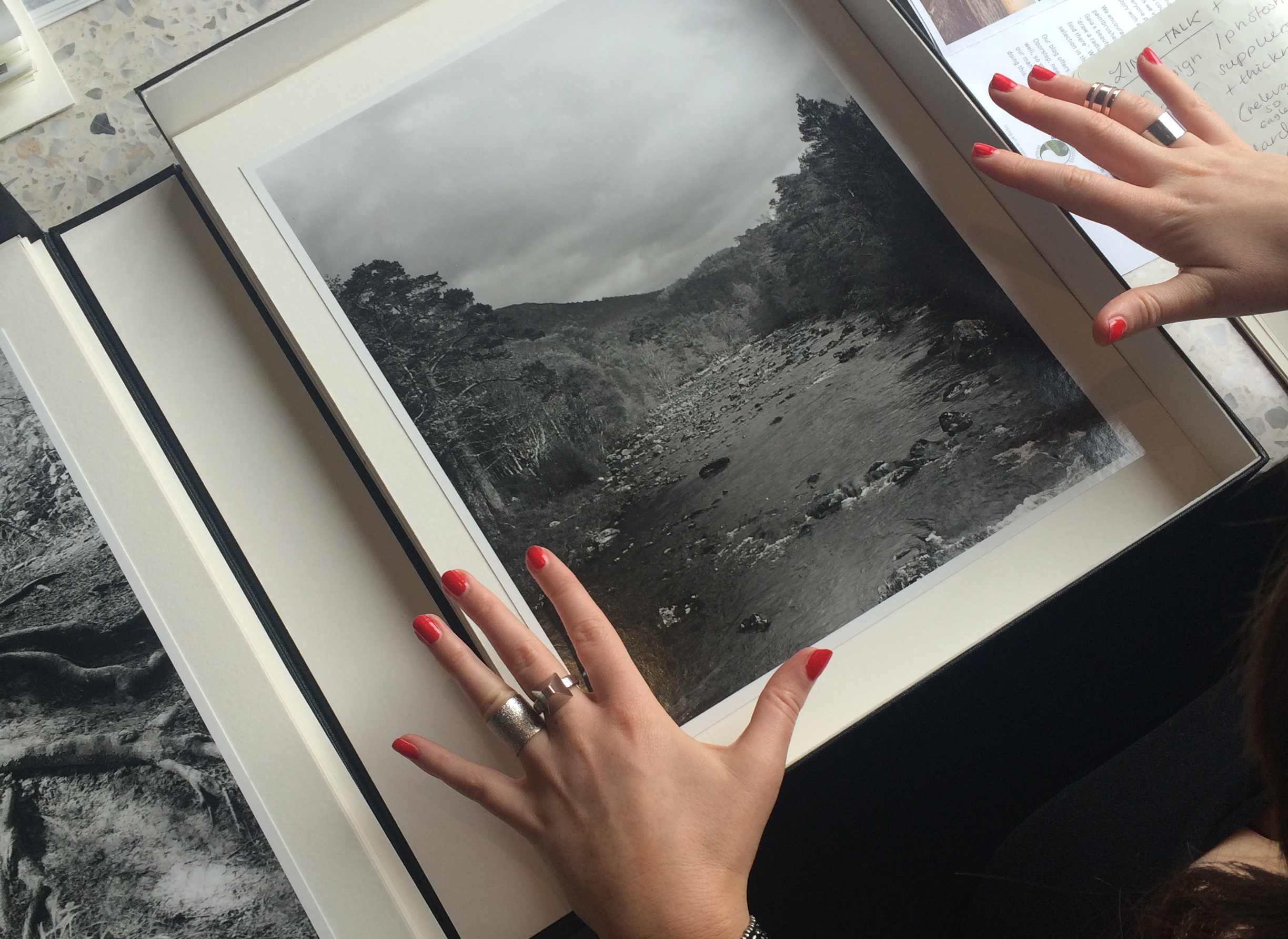 Hooray, hooray, there's so much to say! Our Shutter Hub members have been so busy! The good news has been coming in thick and fast, and 2017 is off to a good start.
We've just heard that Shutter Hub has reached the finals for the Best Photography Blog in the UK Blog Awards 2017, and do you know how we got there? Public vote. Thank you!
We had a super Shutter Hub Meet Up in Cambridge just before Christmas, the idea was to have some drinks, but in the end 14 of us stayed and had dinner together, it was lovely, and perfectly timed. From projects that reach tens of thousands of people, to cosy get-togethers, it's the community we create by working together that makes things so special.
Meet Up's also took place in London and Manchester at the end of 2016 too. We're aiming to get more Meet Up's going across the UK, and quite possibly in a few other places too!
In December we shared our Year in Review, which you can read here it's a wonderful synopsis of some of the great projects we've worked on, and the wonderful partners we've worked with. 2016 was a very busy year, 2017 is set to be mega!

Obviously you know that Photomonth was wonderful for us, with the GIRL TOWN exhibition being so well received (and the plans being made to take the show to Tel Aviv too) the superb Jane Bown talk by Luke Dodd and David McCoy of the Guardian, and the conversations and partnerships that have been built on as a result of this. We also delivered reviews at the Photomonth Portfolio Review alongside some wonderful industry specialists, and met some great photographers.
(Image above: © Karen Harvey)

We gave the Shutter Hub PHOTOMASTERS Award 2016 to photographer Giulia Berto for he beautiful series, 'Fragments'. Giulia also found her work is to be published in a new book after exhibiting in Tokyo earlier in the year.
(Image above: © Giulia Berto)
Talking of books, Nicolas Laborie has just launched his first, Tin Tribes In The Garden Of Ether, a limited edition book of wet plate collodion photographs.
"[The book] presents a selection of unique photographs looking at a number of different subcultures, where style and fashion play an important part, be it for political reasons, issues of freedom, resistance, gender equality or self-expression against the norm and society."
(Image above: © Nicolas Laborie)
Maria Spadafora's work was used for the cover of Bloomsbury's 'North Country' – a play written by Tajinder Singh Hayer and produced by Freedom Studios in Bradford. The cover was photographed by Maria Spadafora and designed by John Polley, you can see the finished cover here.
(Image above: © Maria Spadafora)
More book news, Edward Thompson launched his book The Unseen: An Atlas of Infrared Plates at The Photographers' Gallery and received some fabulous publicity via the Guardian and Creative Review, to name just two.
(Image above: © Edward Thompson)
Also at The Photographers' Gallery, Paul Hart, with the stunning exhibition 'When Frost was Spectre-Grey'. We featured this show in our latest  8 Great Photography Exhibitions To See post, if you can get to see it before it closes on 21st January 2017 then it'd be so worth it, the exhibition of winter landscapes also features work by; Evgenia Arbugaeva, Tamas Dezso, Nicholas Hughes, Martina Lindqvist, Simon Roberts & Pentti Sammallahti.
(Image above: © Paul Hart)
Ben Marcin's work from 'Last House Standing' was selected as a finalist for the 2016 Trawick Prize: Bethesda Contemporary Art Award, and three of his large-scale hobo camp photographs were exhibited as part of the 2016 Sondheim Semi-Finalists exhibition. Ben was one of our first Close Up photographers and it's great to see this project growing and developing, and being recognised further afield. You can read our Close Up with Ben Marcin here.
(Image above: © Ben Marcin)

Sian Davey has been at it again! In our last Good News we reported that that her book Looking for Alice had been shortlisted for the 2016 Paris Photo – Aperture Foundation Photobook Award, and she'd also been interviewed by The Washington Post, now we can tell you that Sian Davey was also awarded the Prix Virginia Woman's Photography Award in Paris for 'Martha'.
Here are Sian's words:
Martha came in to my life at the age of 7 years. After out first encounter she left in her fathers white campervan. The rain was pouring down and her face was pressed against the window, staring at me through the cold glass. It felt as though our lives had collided 'again' somehow. Through the process of working together in this series so far, we have journeyed into each others psychological landscapes as we explore what our  relationship means. We both mirror each others maternal wounding, both our mothers loved us but were felt as absent, this became the common ground to move forward from.
At the beginning of the project I was photographing predominately in the domestic space; but then, over time I was increasingly working in a world which teenagers inhabit and adults do not, their parties, friends bedrooms, gatherings and so on.  So, essential to the work has been calibrating the mother/photographer roles – gaining trust, knowing when I'm being invasive,  being given permission both literally and on a more subtle, energetic level.
So, whilst this project is about growing up, individuating and becoming an adult it is more importantly concerning a particular point in time when you have child and adult in the same body, which is why it's such a complex and potentially confusing time. During this period of transition there is a very short and specific 'window' when a person can behave in a way which is free of the weight of societal expectations and norms. Before long the window closes and we can forget how it felt to be 'untethered'.
(Image above: © Sian Davey)
James Arthur Allen won the Rebecca Vassie Memorial Award for his project documenting the lives and traditions of the ethnic Circassian population in Israel.
The award is a bursary of £1,200, plus printing, exhibition and mentoring, for an emerging photographer to complete a narrative photography project with a strong social or political context. It has been created in memory of the British photojournalist Rebecca Vassie, who died suddenly last year, aged 30, while on assignment in a refugee camp in Uganda.
Two further applications were highly commended: David Shaw for his proposal exploring racial divides in Oldham, and Tracey Paddison for her project following a non-binary person through gender reassignment.
You can read our feature on James Arthur Allen's work here, and find out more about the Rebecca Vassie Trust in our special feature, here.
(Image above: © James Arthur Allen)

Elaine Duigenan has received more good news for her Blossfeldt's Apprentice work, after being awarded the highly coveted Gold Award at the Prix De La Photographie Paris, Elaine has now received second place in the International Photography Awards (category: nature). You can see Elaine's portfolio here, and read our Close Up feature with Elaine about the creation of Blossfeldt's Apprentice here.
(Image above: © Elaine Duigenan)
Helen McGhie exhibited two new works Aberration and Fissure with artist-led gallery Vacuous at Brooklyn Fire Proof, in New York, as well as at HARD FOCUS, a group exhibition curated by Helen to bring together 11 artists, each examining the role of contemporary photography in the 'expanded field'. The exhibition was accompanied by The Physicality of Photography, a half-day symposium bringing together artists and curators including Peter Kennard, Anna Douglas, Karen Harvey and Moira Lovell.
(Image above: © Helen McGhie)
Vicki Reed's cyanotype portraits series was one of the eight winners of the Tokyo International Photography Festival. What We Leave Behind was one of eight photographic series selected from 1000 entries to participate in their traveling exhibit, Origins. The exhibit was part of the Singapore Photography Festival and will travel to the United Photo Industries Gallery in New York in January and then on to the Tokyo International Photography Festival in March 2017.
(Image above: © Vicki Reed)
Alexandra Lethbridge showed her latest series 'Other Ways of Knowing' as part of Brighton Photo Fringe 2016 in a joint exhibition, Red Herrings, with Melissa Campbell.
'Other Ways of Knowing' is an exploration of the illusion of magic and misdirection in comparison to ideas of hoax, deceit and trickery. The comparison of these two concepts visually aims to examine how we 'the audience' are fooled in different contexts through the employment of deceptive clues, false emphasis, and symbolic meaning.
Keep an eye out on the Shutter Hub blog for a Close Up feature with Alexandra Lethbridge coming soon!
(Image above: © Alexandra Lethbridge)
Tina Rowe showed her coffee toned cyanotype of Rei on the Bridge 2016 at 'Surface and Light. Alternative and Unexpected Photographic Processes', an exhibition of experimental photography practice from the E5 Process Darkroom Collective in London.
(Image above: © Tina Rowe)
Several Shutter Hub members (Nicola Jayne Maskrey, Ky Lewis, Daniel Berrange, Sheila McKinney and Myka Baum) found themselves exhibiting in Obsolete and Discontinued, a project brought about by photographer and printer Mike Crawford after he was given a lot of out of date paper that had belonged to a photographer who had died. Mike distributed the paper to about 50 artists worldwide to each make a piece of work.
The exhibition first showed at Revela T festival in Spain in May, and is in Cologne until 3rd February 2017. We featured Obsolete and Discontinued in our latest 8 Great Photography Exhibitions To See post.
(Image above: © Nicola Jayne Maskrey)
Want more good news?
– Ky Lewis has been featured in An Antidote to Indifference 15, the the latest issue of the irregularly-published print fanzine from Caught by the River.
– Silvia Maggi is exhibiting in Cambridge at the Hot Numbers Open Exhibition until 22nd January 2017.
– Tim Laman has been named named Wildlife Photographer of the Year 2016 by a panel of international judges for his image Entwined Lives.
– London Art Fair Photography Focus Day is Wednesday 18 January 2017. The 29th edition of London Art Fair brings together over one hundred carefully selected galleries from the UK and overseas showing works from the early 20th century to leading contemporary artists.
– Open Eye Gallery celebrates its 40th birthday, 1977-2017, and they want to celebrate your part in their history by sharing a memory. Share your memory with them by emailing Dan Warner, Research Curator, dan@openeye.org.uk
– Claudio Rasano won the Taylor Wessing Photographic Portrait Prize 2016  with his image of Thembinkosi Fanwell Ngwenya 2016 from the series Similar Uniforms: We Refuse to Compare.
Got your own good news to share? Drop an email to: submissions@shutterhub.org.uk​