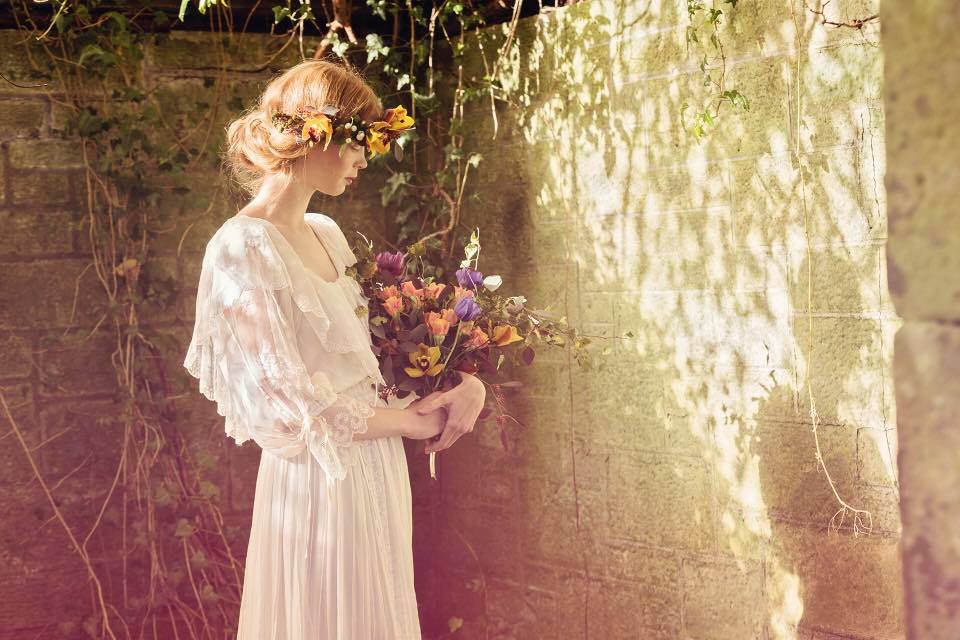 So many good things have happened since our last Good News round up!
We had a huge response to the call for entries for our exhibition Because We Can, and are delighted to have been able to take the work of nearly 70 female photographers to Festival Pil'ours in France. The exhibition opened on 8th July, and Shutter Hub's Karen and Jayne are looking forward to holding a talk, presentation and Meet Up on 18th July.
We've been invited back to Cambridge University in April 2019 to curate an exhibition in partnership with Art at the ARB, providing a platform for four individual photographers to showcase new and experimental bodies of work. The exhibition will run from 28 March – 3 May 2019, and the call for submissions is open now.
We relaunched our Camera Amnesty – our call for people to donate unwanted cameras and photographic equipment to help homeless photographers. We've had a massive response from the photography community and beyond. We are very grateful for everyone who has supported the appeal so far, and are hoping to soon start adding more organisations to the recipient list – supporting more people in their photographic endeavours and enabling them to reach their creative potential, whatever their circumstances.
Our OPEN exhibition will be at the Old Truman Brewery, London for the launch of Photomonth in October. We'll be launching our call for entries for this very soon, so watch this space!
And, of course, we've launched our new website! We're really pleased with it, and we hope you like it too. With the new website has come a whole heap of new services and benefits for our members, including free portfolio reviews and the monthly Shutter Hub Surgery. We've got a handy new FAQs page, you can read testimonials from our members and partners, and you can meet the team as well.
So that's what we've been up to – and it seems you lot have been pretty busy too!
Work from Ben Altman's ongoing series 'The More That is Taken Away' has been featured in issue 4 of Void's newspaper 'Hunger'.
In Void's new publishing project 'Hunger', 7 issues of a newspaper will be released, one every 6 weeks, starting from February 2018. Each issue will contain 2 to 3 invited artists , plus 1 artist selected by Void's editorial team through an open call. Void invite artists using the photographic medium to submit a photographic answer to the theme "A Hunger Artist", taken from Franz Kafka's short story – works that deal in the theme or in the processes with resilience, passion, stubbornness, painful craftsmanship, fight, isolation, confrontation, pain, struggle, obsession, etc.
Amanda Jobson had work selected for If We Were Houses – an exhibition exploring the notion of built structure as a metaphor of the self. The exhibition ran from 5th-8th July 2018 at 5th Base Gallery, 23 Heneage Street, London.
About Amanda's work 'Strong Dress':
"An abandoned room that connotes past lives habituating this place shadows of the past, ghost like figures appear on stained walls.
Historical dystopia fills my thoughts, reliving nightmares. The former occupants echoing voices tunnelling down corridors once a communal space, now vacant derelict, will they remember these spaces, their memories of their time served here?
This series of photographic works surrounds Victorian histories, an asylum, abandoned, boarded up, now demolished erased from the land the memories of others.
My work is made in traditional photographic form using analogue traditions layering memories history, heritage, narratives emerge and objects appear holding on to our past.
My research took me to the late 1800's when women were locked up, labelled insane for infidelity. They were dressed in a 'Strong Dress' a canvas shift that could not be torn by the distressed patient.  Many were ashamed of having suicidal feelings traumatised by the social stigma, which still very much remains to this day."
Ky Lewis has had quite the run of good news! She's made it through the Secret Art Prize long list, which is open to public votes now.
Ky also had work in the South London Women Artists "Silence is Over" exhibition at the Portico Gallery in West Norwood South London 29th June-3rd July.
She has shown work at Lightbox Photographic Gallery in Astoria Oregon USA in the Plastic Fantastic IX show.
And, in between all this, she found time to run cyanotype and lumen camera-less photography workshops as part of Sydenham Arts Festival. Phew!
Jo Stapleton's work featured on the cover of issue 39 of London Independant Photography's fLIP magazine. Shutter Hub's Amanda Eatwell is now editor of fLIP, which is great news!
We were delighted to hear that long-time Shutter Hub member Margaret Mitchell was awarded second place in the Contemporary Issues category of the Sony World Photography Awards, for her series In This Place.
"In This Place' is a personal yet universal story of family, love, loss and survival, set within a wider socio-economic context. Against a backdrop of parental loss and limited opportunities, I relate the story of my late sister's adult children and their families. I first photographed my sister's children over 20 years ago. This series tells their stories now through their emotional, social and economic circumstances. Although they have moved in 20 years, it is from one area of housing, income, health and opportunity deprivation, to a comparable area nearby. Life feels somewhat static in the housing estates in Stirling in central Scotland; as the world changes, lives remain the same. The series raises questions about choice; do we have choices in life or are some predetermined or made for us? Is the place we put ourselves, and where we are put by others or circumstance, mental, as well as physical?"
Kat Dlugosz was featured in Source Magazine's Graduate Photography Online Bonus 2017 Selections.
As part of the warm-up for Graduate Photography Online 2018, Source asked course leaders and directors from the universities who participated in 2017 to choose their three favourite sets of work from the 2017 submissions. The only condition they set was that the work they chose had to be from a course other than their own. Anthony Luvera, Principal Lecturer and Course Director of the MA in Photography and Collaboration at Coventry University, shared his favourites, including Kat's work 'Waiting Room'.
Phil Lavery has been on a roll! Work from his series In Praise Of Shadows was included in the Abstracts group show at Close Gallery in Edinburgh during April and May.
Phil will be holding a solo exhibition at the Patriothall Gallery, Stockbridge, Edinburgh to run from the 7th – 23 September 2018. Keep an eye on the blog for more info about this coming soon!
And, we were delighted to hear Phil has been elected as a Professional Artist Member of the Society of Scottish Artists – congratulations Phil!
Giulia Berto's series Fragments was featured in the Huffington Post. Giulia's series Fragments won the Shutter Hub Photomasters Award in 2016, and an image from the series won the Best in Show public vote at the Shutter Hub OPEN in 2017 – it's great to see this work continue to get recognition.
Chris Gravett has created a photobook from his series Project 28. 28 The Book is a hand made, self-published, first edition of thirty-five photo books. The book features twenty-eight images, one from each country of the EU. Every copy will be numbered and signed by the author. The book was formally released in mid July 2018 and is available for purchase from the project website.
Project 28 was featured as part of our online exhibition of supporting material for our BORDERS exhibition, we loved the work and invited Chris to share a more in-depth look at the project in a Close Up. It's nice to read on his blog that this generated lots of interest.
It was also nice to hear that Chris auctioned the original Project 28 Montage print at a charity ball in May this year, raising £700 for GRITcharity.
Andrew Crawford's work 'Beyond the edge of gone' was one of the 43 selected for the Chiaya Art Awards finalists' exhibition, and one of four photographs among the artworks selected to be shown in the Oxo Gallery over Easter.
About 'Beyond the edge of gone', Andrew says: "This work concerns being faced by impending and unknown change and a sense of powerlessness to influence that change.  It is about stepping across a boundary, being unable to see what lies ahead, and trusting that there is nothing to be feared.  Distant objectives are blurred and faded ghosts of their former selves, or perhaps the emerging clarity of a new future. This is a place without shape; it is a place between places."
Dafna Talmor was commissioned by FT Weekend Magazine to make new work in response to 'My London' for their Photo London supplement. Dafna also took part in 'My London', a group show curated by FT Director of Photography Emma Bowkett, part of Peckham 24 photography festival in May.
Ioanna Sakelleraki has been busy! Her series Aidos was shortlisted amongst 15 finalists for the Prix Levallois in France. The series was also exhibited at Kolga Photo Festival in Georgia, at the Light & Shade exhibition at Christmas Steps Gallery in Bristol in June, and is now showing at Antiparos international Photography Festival until 16th July, and Athens Photo Festival until 29th July.
The series has also been featured on It's Nice That.
About Aidos, Ioanna says: "I grew up in a country where shaming is a lifelong tradition for positioning someone in society. What makes us escape our own country and how do we live based on values we once learnt and always questioned? How do we struggle, allow and accept? Aidos talks about the idea behind what we see, what we feel, how we express desire and what we believe is possible, all filtered through, and constrained by, society. In my effort to draw the portrait of Greece in transition, I came across a constant worry steaming from comparison of the self's state of being with the ideal social context's standard. Keeping in mind the idea of naivety behind our choices, I hope to document the freedom of the commonplace and the individual struggle of the becoming. In Greek mythology, Aidos was the goddess of shame, modesty and humility."
Celine Marchbank has been commissioned to create photography for CONNECT – the 3Ts Hospital Redevelopment Public Art Programme.
The commissions will deliver a permanent collection of photographic artworks sited across 36 public waiting rooms within the new 3Ts redevelopment of the Royal Sussex County Hospital in Brighton, to open from 2020.
The new commissions will form part of CONNECT, the public art programme for the 3Ts hospital redevelopment. All the buildings on the front half of the Royal Sussex County Hospital site are being replaced with new state-of-the-art clinical facilities. CONNECT will help create a distinctive identity for the hospital and a lasting legacy of accessible, high-quality public art for the city, county and community.
The four themes chosen for the photography programme underline a sense of place connecting patients and the local environment.
Victoria J. Dean has published a new book – The Illusion of Purpose. The Illusion of Purpose explores ideas of materiality, monumentality and the sculptural, questioning the relevance of the physical in our increasingly virtual age, and in a world of communication hijacked by technology. Victoria has also shared her 3 Top Tips on preparing a project for publication on the Shutter Hub blog.
Steve Macleod's latest series, Hala, has been featured in the Photoworks Ideas Series.
Hala explores the topographics of the United Arab Emirates:
"In 2015 after several years negotiating permission, Macleod was granted access to enter and photograph the Al-Hajar Mountains, a remote, desolate and largely deserted area in the United Arab Emirates. Uninhabited for several decades Al-Hajar is the highest mountain range in the eastern Arabian peninsula and is rarely accessible to westerners. When discussing his plans with local Emirati he was advised, 'don't go, there's nothing to see'. However, it was this very nothingness Macleod was looking for."
Good news from Anneleen Lindsay, who was a finalist in three categories of the Julia Margaret Cameron Awards, as well as runner up in the portrait category.
Her image 'The Lady of Shalott' won her the Runner Up in the Portrait category. 'Gold Seam' was a finalist in the Fine Art category, 'Last Light' was a finalist in the Fashion and Advertising category, and 'Snowscape from the 44' was a finalist in the Landscapes and Seascapes category.
570 women photographers from 63 countries participated in the 11th edition of the Julia Margaret Cameron Award for Women Photographers, submitting a total of 5732 images.
Anneleen has also been invited to exhibit her awarded work alongside the winners and other finalists at the 5th Biennial of Fine Art and Documentary Photography in Barcelona this October.
Lots of good news from Helen McGhie.
Helen won the Judges Choice at the FORMAT portfolio reviews this year.
Her photograph 'Cavity' has been included in a new book Madam & Eve: Women Portraying Women by Liz Rideal and Kathleen Soriano (Laurence King Publishing). The book brings together over 200 emerging and well-established artists exploring the female gaze including Kate Gilmore, Cindy Sherman and Sally Mann.
Helen's work 'Wanderer' was included in Cosmic Perspectives, an exhibition curated by Lumen Studios exploring the fragility and monumental importance of life on Earth from the darkness of space, 'Wanderer' is part of Helen's practice-based photography PhD at the University of Sunderland.
And finally, Helen's series Coma was exhibited in '<The Scrap>', a new exhibition platform in Seoul, South Korea in June.
Chloe Rosser exhibited her work Form & Function at Photofusion during May and June.
Subverting the idea of the nude, Rosser's work speaks of the human condition and our increasing alienation from our own bodies. In these photographs, what should be intimately familiar is transformed into an unfamiliar sculpture. The forms photographed are a stark contrast to our society's concept of an 'ideal body'. The naked body has been a major focus throughout the history of art – with the male gaze dominating the field. Our acceptance of misogynistic and sexualised bodies in art, media and life contort the reality of what it is to be human and comfortable with our own skin. Highly debated and wrapped in controversy, our relationship with the human body is arguably now more complicated and widely discussed than ever before.
The exhibition included a talk from Chloe, as well as a workshop, 'Exploring the Body in Photography' – results from this workshop can be seen on the L A Noble Gallery website here.
We were also delighted to hear that Chloe had reached 100% in her Kickstarter to make a book of the her Form & Function series.
Paul Hart and Bethe Bronson had work selected for the prestigious Royal Academy of Arts Summer Exhibition. Each summer the RA's galleries are jam-packed with contemporary art made by internationally renowned artists and exciting new talent. This year, Grayson Perry RA and his committee of fellow artists have handpicked over 1,300 artworks in an array of mediums.
Bethe Bronson's work 'Stirp Series: Weinheimer Sisters', is a photogenic drawing, an alternative process also known as lumen printing.
Paul Hart's selected image, 'Caulton's Cottage', is from his series and book FARMED.
FARMED documents the Fens, a region of reclaimed marshland in eastern England, which is now one of the richest arable areas of the UK. 
Orande Mensink is exhibiting her work 'Memories of Ria' in the exhibition 'Remind me to remember' at Brock Keep Gallery, OpenHand OpenSpace, Reading.
'Remind me to remember' is a group exhibition by selected artists with personal yet universal observations on memories and ageing, and diverse narratives of lives past and present.
About Memories of Ria, Orande says:
"When my mother died I instinctively went to the drawer, inside it a box with old black and white photos. A reflection of her life, the life before I existed. One of the images in the drawer was of my dad with another woman. I knew this was an image my mum didn't like; it was my dad's former girlfriend. As much as she disliked the image, she never destroyed it.
I didn't want to take the images to my home; they belong in the drawer at my dad's place. I took all the negatives. Whilst scanning them, I discovered a few more images with the girlfriend. As they are blurry and vague it's very likely they never got printed. Why bother? I did.
And after printing them in the darkroom I took them back to my father and we talked about it. He had never seen the images before. It was the same girlfriend, Ria, but he couldn't remember the day or the event. It was over 50 years ago. After some time talking and wondering what it could have been, we deduced it had to be a day outing to the little village of Giethoorn in the Netherlands near to the village he lived. 'Yes that has to be it' he told me.
I am never sure if my dad liked discussing this memory that he seemingly had forgotten. The girlfriend was short lived. I made him remember but should I have done that?"
The exhibition is open Thurs 12th – Sat 14th July 2018, with a private view on Friday 13th, 7pm – 9pm
Vanessa Short, Kat Dlugosz, Celine Marchbank and Jocelyn Allen are among the successful applicants from an open call to create a collective of 209 UK female photographers. The 209 Women project will take portraits of all 209 female MPs to mark the centenary of the first vote for women.
Kit Martin has had her photograph Daddylonglegs selected for the Natural Studies of Wonder exhibition at Specto Art Space, Bridgewater, Virginia. The exhibition is on until mid July.
Siân Davey published her new book Martha. Published by Trolley Books, the work focuses on Siân's stepdaughter Martha, and began when when Martha was 16 years of age. Siân describes this time as "a particular period of time, when for a brief period you are both a young woman and child in the same body, before the child leaves and the young woman stands on her own to meet the world. It's a complex and potentially confusing time." It's a book about this transition from child to adult, and also an exploration of the relationship between Martha and Siân.
Eleanor Macnair has been featured in Creative Review, in an article about her work recreating famous photographs in Play Doh. Eleanor started this work on a whim in 2014. Four years later her work is being exhibited all over the world.
Joachim Hildebrand has launched his new book Wild West. Joachim travelled through the seven states of the American Southwest, in which the Wild West is located, both geographically and in our imagination.The title of the book inevitably evokes images full of clichés and stereotypes. Today, where the wilderness has been displaced by "civilization," Joachim discovered entirely different scenes than those generally associated with the Wild West and the American frontier. 
An exhibition of images from Wild West is now showing at Alp Galleries in Frankfurt, until 17th August 2017.
Want more good news?
Newspaper Club have partnered with Magnum to produce Magnum Chronicles, a free newspaper series that uses photos from Magnum's vast archive to explore today's social and political events. Each issue will be curated by a different Magnum photographer, who will present a brief visual journey through a subject of our time.
The Kraszna-Krausz Book Awards for the Best Photography Book and Best Moving Image Book of 2018 have been announced.
Luke Willis Thompson has been announced as the winner of the Deutsche Börse Photography Foundation Prize 2018.
The Kuala Lumpur International Photoawards finalists have been announced. Prizewinning entries will be announced on 20 July.
The eleven collectives participating in this year's edition of Unseen Amsterdam have been announced. CO-OP is entirely devoted to artist-run initiatives and collectives, enabling them to show their latest work, in dynamic presentations and new commercial formats. Recognising the significance of artists who unite to make and show work; this edition examines themes such as authorship, mass tourism, migrant stereotyping and education.
Got your own good news to share? Drop an email to: submissions@shutterhub.org.uk