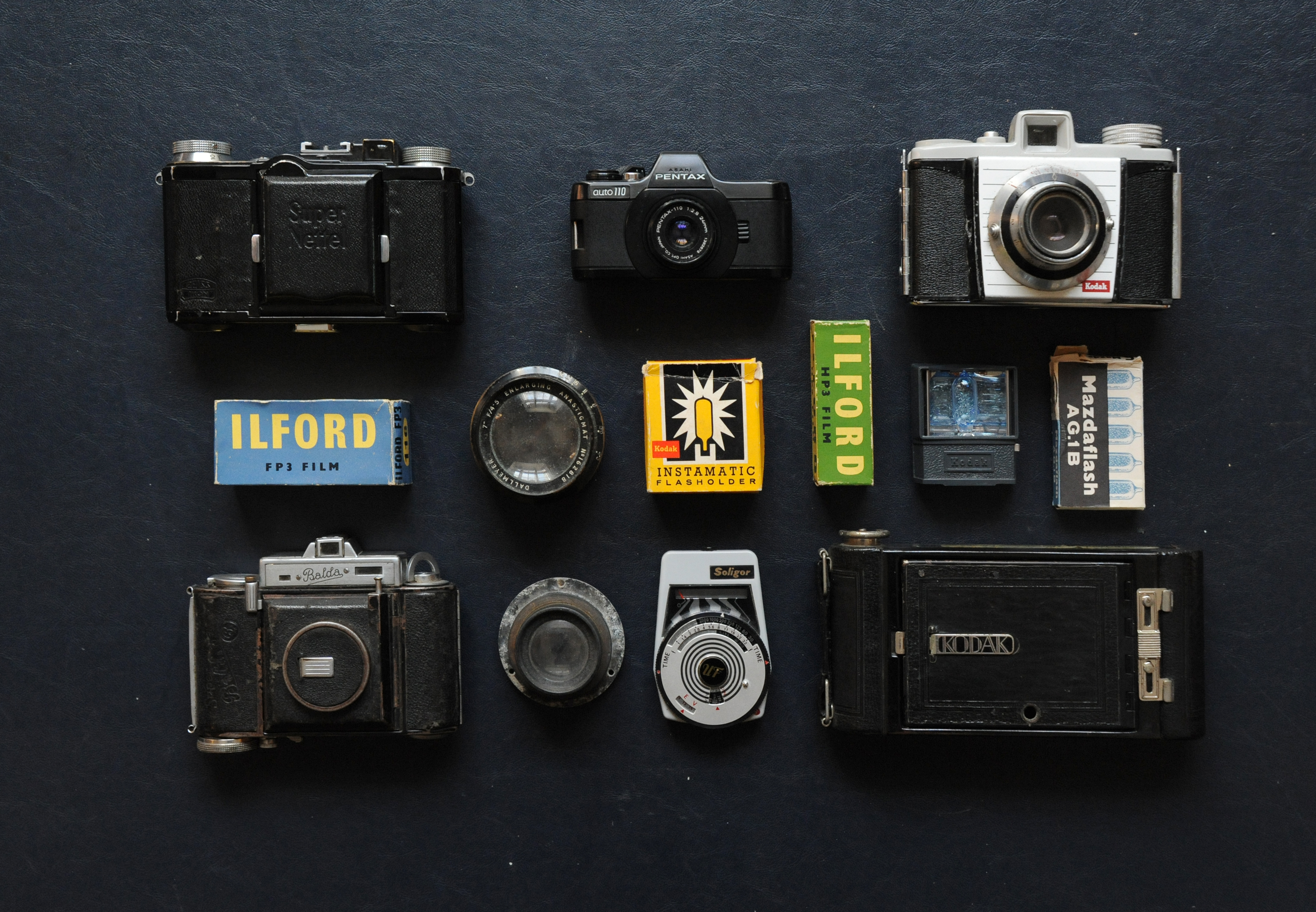 We're back once again with a big ol' bunch of good news to share, so, here goes!


The OPEN, is open! And what a joy that is. On until the 30th July 2017, the Shutter Hub OPEN 2017 showcases a selection of diverse and creative imagery, and promotes the future of photography.
The exhibition opened on 1st July with a private view, talk and Q&A, and a Meet Up. It was fabulous! You'll find more about this on the Shutter Hub blog, but for now we just want to say a big THANK YOU to everyone involved. How on earth are we going to continue to make it better each year?!
Don't forget to vote for your Best in Show here! (Voting closes midnight on 30th July 2017)
Have you heard about the Camera Amnesty? #cameraamnesty If not, please have a read of this article and see if you can help. We've been working with the amazing charity, Accumulate, who work with young people affected by homelessness. We were overwhelmed to see how much taking part in a photographic project has inspired confidence and pride in the photographers involved, and we want to make sure they can carry on being creative, so if you've got spare cameras or camera phones you can donate, please do!
The Accumulate photographers launched their first exhibition, 'Made By Us', on 11th May at The Guardian in London. The exhibition celebrated the creative achievements of a group of young people, living in hostels and temporary accommodation, who took part in this year's Accumulate photography workshops. Read The Guardian article here.


We're very pleased to be able to support PHOTOMASTERS again this year at the Old Truman Brewery. We're also supporting the ESPY Photo Award 2017, and Peaches and Cream 2017.
Image above: © Filippo Venturi




Magnum announced their Graduate Photographers Award 2017 nominees and we were really pleased to see Shutter Hub members Anne Erhard, Sian Davey, and Helen McGhie in the final 50.
We were equally delighted when the winners were announced, to see Sian Davey's name.
The Graduate Photographers Award 2017 in association with Magnum Photos and Photo London, and supported by RBB Economics, acknowledges the best emerging practitioners providing them with exposure to both a public and highly professional audience.
Sian Davey was also shortlisted for the Kaszna Krausz Foundation Book Award at Photo London.
Image above: © Sian Davey
The British Journal of Photography published an article on 10 Young, Emerging & Established Photographers Still Using Film, which gave a mention to Shutter Hub members Sian Davey and Joanne Coates. The image above, by Joanne Coates, is exhibited at the Shutter Hub OPEN 2017 at Retina International Photography Festival.
Image above: © Joanne Coates


Patryk Majewski exhibited with Lux-Aura at Free Range in London this month. You can also find his work in the Shutter Hub OPEN 2017, hooray!
Image above: © Patryk Majewski


Margaret Mitchell is gathering momentum and gaining a great deal of well deserved recognition for her work One of her portraits is amongst the finalists for the Kuala Lumpur International Photoawards which has a theme of 'Family' this year.
A portrait series from 'In This Place' was selected as a finalist for the 2017 LensCulture Portrait awards.
You can read our Close Up with Margaret Mitchell here.
Margaret is also exhibiting with us in the Shutter Hub OPEN 2017 and reviewing portfolios too!
Image above: © Margaret Mitchell
Eleanor Macnair is exhibiting her Photographs Rendered in Play-Doh at the National Portrait Gallery in London until 24 September 2017. Eleanor has recreated ten photographs from the National Portrait Gallery collection. The original photographs are: David Hockney, 1974 by Dmitri Kasterine; Lily Cole, 2005 by Miles Aldridge; Tinie Tempah (Patrick Chukwuemeka Okogwu) by Nadav Kander; Oscar Wilde, 1882 by Napoleon Sarony; Elizabeth Roper-Curzon (née Scrymgeour-Wedderburn), Lady Teynhamby, 1960 by Madame Yevonde – all rendered in Play-Doh.
Image above: © Eleanor Macnair
Shutter Hub Project Manager (and of course, excellent photographer) Laura Ward was featured in Issue 36 of Oh Comely magazine – the Awake issue. Spread over six pages, it looks very beautiful. You can see more on Laura's blog.
Image above: © Laura Ward
Bethe Bronson exhibited EQUINE IDYLL, a site-specific installationat the Stables Gallery at Orleans House in Twickenham.
Working in collaboration, artists Bethe Bronson and Laura Marker responded to the visual history of Orleans House and Twickenham's riverside. By creating specifically filmed and photographed material, drawing upon characteristics from local historic documents, they sought to incorporate elements such as colour and lighting, brush strokes and composition and key features such as horses, boats and the river.
Bethe also exhibited in Basil, Switzerland as part of Searching the Line, and exhibition of collaborative work resulting from partnerships and alliances within the Drawing Connec- tions group unfold alongside pieces of work from the artists' individual practices.
Image above: © Bethe Bronson


David Neve launched his first solo exhibition, Ruralban Life at The Steel Rooms in Brigg, North Lincolnshire last month. The exhibition showcased a collection of images of rural and urban imagery and landscapes and cityscapes from around the world.
Image above: © David Neve


Amy Rockett-Todd exhibited ambrotype's in her solo exhibition MANUS:ab.sum at Hardesty Arts Center in Tulsa, Oklahoma, throughout May.
Image above: © Amy Rockett-Todd
Becky Warnock's project 'You are not alive to please the aesthetic of the Colonised Eye' (which you may have read about in our Close Up, here) has been exhibited by Photograd in their exhibition at the University of Suffolk and featured on their website here.
Image above: © Becky Warnock


Wendy Aldiss took 'Burma Veterans: Unforgettable', an exhibition of portraits of Veterans who served on the allied side in Burma during World War 2 and the memorabilia they have kept from that time, to St John's Church in Peterborough. The exhibition included images selected from a project that saw Wendy photograph more than 200 Veterans from across the UK and people of the Karen Tribe in Myanmar.
Wendy is also exhibiting with us at the Shutter Hub OPEN 2017.
Image above: © Wendy Aldiss
Elaine Duigenan's series 'Blossfeldt's Apprentice' has gone on to receive numerous awards and was shown in full at FIX Photo Festival, this year.
We were very happy to be able to choose Grey Thistle, from the series 'Blossfeldt's Apprentice' by Elaine Duigenan to represent the Shutter Hub OPEN 2017 at Retina Scottish International Photography Festival.
Image above: © Elaine Duigenan
Nicola Jayne Maskrey was awarded 3rd prize in the Harmony selection the FIX Photo Open exhibition for her image Cornish Roads (hedges) – in Flow
. The judges also commended another of Nicola's photographs from this series.
Tom Gifford also won 4th prize in the Harmony selection at FIX Photo Festival. (Tom is also exhibiting with us at the Shutter Hub OPEN 2017).
FIX Photo is produced and curated by LANG Director Laura Noble. This free exhibition of photography includes works by an array of domestic and international talent. FIX Photo celebrates the many facets of the medium in all its guises. Accompanied by pop-ups and a programme of events, there are creative discoveries for everyone.
Image above: © Nicola Jayne Maskrey




John Kiely has been collaborating with New Zealand photographer Kristin Hatland to create an exhibition which saw each photographer taking on the others style during a 12 month long project. The duo have just exhibited the work for the first time at Monterey Gallery as part of the 2017 Auckland Festival of Photography in New Zealand. We'll look forward to the show coming to the UK!
John Kiely will be exhibiting with us in the Shutter Hub OPEN 2017
Image above: © John Kiely


Jocelyn Allen won the Graduate Single Image award at the BJP Breakthrough Awards for her image '21st April 2017 (Today's Look)', taken from her ongoing series 'Don't Take Me Out Of My Melons', which explores themes such as representation, anxiety, self-esteem, self-confidence, and hiding.
Image above: © Jocelyn Allen


Unseen and ING have announced their five finalists of the ING Unseen Talent Award 2017 and we're really chuffed to see Ally Lethbridge recognised there. Lethbridge's work blends facts with fiction in order to stretch the audience's perception of the presented themes such as reason, emotion and imagination. The award was set up by ING and Unseen to give European photography talent a platform to present their work on a global scale and to nurture emerging artists helping to shape the future of photography.
Want more good news?
Did we tell you we won an award? Probably! Shutter Hub won the title of the UK's Best Photography Blog at the UK Blog Awards earlier this year. We were thrilled, and we're very grateful. If you'd like, you can read more about it here.
Got your own good news to share? Drop an email to: submissions@shutterhub.org.uk​