Well here we are in April, and Spring is (finally!) in the air, so we thought it was about time we shared our latest batch of Good News with you.
So many good things have happened since our last Good News round up, it's hard to know where to start!
In January we launched our BORDERS exhibition at Bridewell Theatre in London. Part of the MARCHLAND season of events, in collaboration with Théâtre Volière, the exhibition theme was left deliberately open, resulting in a wonderfully diverse response to the title 'Borders'. We held a packed Private View on Friday 12th January, with people coming from all over the country and further afield. It was a delightful evening full of conversation, connection, discussion and debate, and we got some lovely feedback – you can read what people had to say, and see photographs from the Private View here.
The other big event that happened in the last three months was, of course, GIRL TOWN Tel Aviv! After a LOT of hard work, crowdfunding, planning, and almost-but-not-quite getting there in October, Karen and Rachel finally got on a plane to Israel at the end of January, and headed out to install and launch the exhibition at Alfred Cooperative Institute for Arts and Culture, Tel Aviv. We launched the exhibition on the afternoon of 2nd February, and there was a real buzz about the event, with a constant stream of people, who were interested, and engaged, and wanted to know more. The interest in the exhibition was wide-reaching; it was featured in Haaretz, one of Israel's largest newspapers, and Karen was interviewed about the project on the TRENDING show on global news channel i24NEWS. We were made up to receive such a positive response and so much interest, and are now planning what happens next with GIRL TOWN – watch this space!
We were nominated for Best Company Photography Blog in the UK Blog Awards once again (yay!)… but then found out that the UK Blog Awards had pulled that category (sad face). HOWEVER… the good news is that RSS feed reader Feedspot has named the Shutter Hub blog as number 3 in the Top 100 UK Photography Blogs on the web! Hurrah!
We've got more exciting news on the horizon, with exhibitions in France, Holland and London. But more on that later – for now, join us in the land of Good News – you lot have certainly been busy!
Image above © Karen Harvey
We were delighted to support South Holland Open Arts exhibition once again this year, and award the Shutter Hub Photography Prize. This year's winner was Patryk Majewski, for his image 'It's not how I imagined'. During last year's EU Referendum, Patryk began exploring the roots to his native home of Poland and how the process of the UK's separation from the European Union will affect the ties to his birthplace. Using still life photography to explore ideas of reminiscence, Patryk uses different objects in still life compositions to investigate emotions in relation to personal connections. The judges were highly impressed with Patryk's work, commenting: "This series of work is strong, thought-provoking and a discussion point for communities."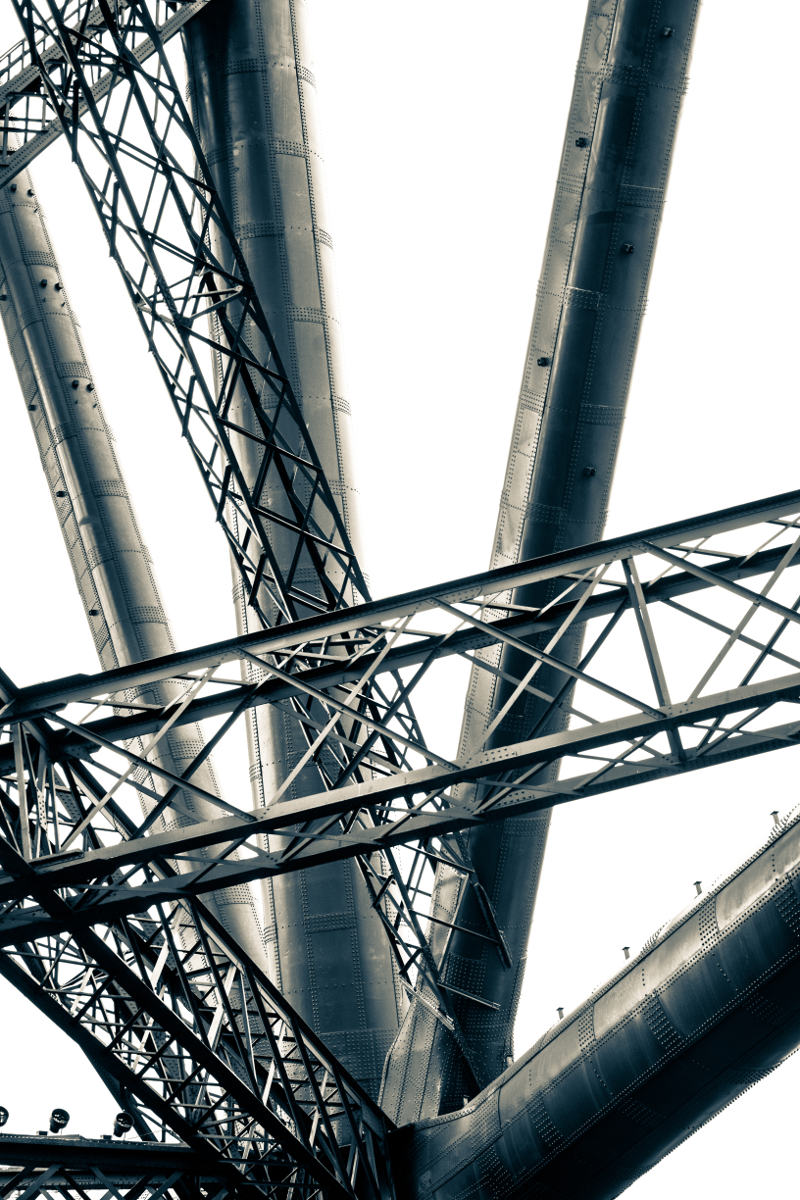 Christi MacPherson has written about his long term project, "The Bridges" – what led him to pursue it, and why he hopes he's finally done and laying his obsession to rest after exhibiting the work and taking part in the Shutter Hub OPEN at Retina Festival.
Becky Probert and Celine Marchbank both presented their work at Redeye Hothouse Manchester in February. The Hothouse events are a day-long celebration of photographic talent, with presentations from photographers about their recent work and projects, along with opportunities for networking, and showing portfolios and books.
Top image © Becky Probert
Bottom image © Celine Marchbank
John Kiely, Erin Solomons and Jo Stapleton exhibited in Purlieu One. The exhibition was held to launch Purlieu Photography (set up by John Kiely) as the latest centre for analogue and historical photography in the North West the exhibition concentrated on alternative and historical photographic processes, with an emphasis on analogue techniques.
Image above © Jo Stapleton
Marta Soul exhibited Ama y Bebe at DINA, Sheffield. Ama y Bebe (Love and Drink), is a series of theatrical photographs, films and live performance where the camera investigates the hidden world of the individuals' private relationships. Marta also won The Potential Prize, an annual arts award created by DINA arts centre, to spotlight new work developed by the merging of digital and analogue disciplines.
Laura Ward held a joint exhibition at the Douglas Fir in London. 'Dino Island and the Lake' – a homage to Crystal Palace's beloved landmarks.
Nicola Jayne Maskrey had work from her series 'Ophelia' selected for the Rebel Daughters exhibition at The Point in Doncaster. Rebel Daughters celebrated 100 years on women's right to vote. You can read more about the exhibition here and here.
Nicola was also selected to take over the Instagram feeds for @insidetheoutsidegroup and @ofthelandandus in April, giving opportunity to share her work more widely to different audiences.
Vanessa Short held an exhibition, Pit House to Politics, at Four Corners Gallery in London. The exhibition was held to celebrate the 100th anniversary of women getting the vote in the UK, and focused on 20 women who were involved in the 1984-1985 national miners' strike, who then either went into politics or continued the fight for social justice, instead of returning to their previous role of homemaker.
Lynne Connolly has had photographs digitised for the Special Collections Archive in London Metropolitan University. Lynne took the photographs for the London Irish Women's Centre in the 1980s and 90s, with images ranging from demonstrations, political events and conferences to more local in-house events, the crèche and celebrations. The Irish government are funding a project for the special collections in the University, on behalf of the Archive of the Irish in Britain. They are currently digitising images for the collection that will be made available free of charge to anyone who is interested.
Diane Meyer has had quite the run of good news! She had new work in an exhibition "New Threads" at the Laband Art Gallery in Los Angeles. The show was curated by Karen Rapp and opened on Saturday, January 27, running until March 17, 2018. Diane also had several pieces from two series on view with Klompching Gallery at the Classic Photographs Los Angeles Fair. She showed nine pieces in an exhibition opening on February 8 at the European Center for the Arts in Dresden, http://www.portraits-hellerau.com/en/Germany as part of the 2018 Hellerau Photography Award exhibition. Diane also had a piece included in the Fotofilmic 17 traveling exhibition. The show travelled to the Burrad Arts Foundation in Vancouver; the Binome Gallery in Paris; the Stereosis School of Photography in Thessaloniki; and the Fotofilmic EXPO Gallery in New York in Spring 2019.
Phil Lavery exhibited work from his series Transitional Spaces, and A Consequence of Light in the Society Of Scottish Artists exhibition. The Society of Scottish Artists and Visual Arts Scotland have for many years held individual annual exhibitions, but this year's Open 2018 at the Royal Scottish Academy, Edinburgh was their first joint exhibition of contemporary and applied art and featured over 200 artworks across all disciplines.
Phil also has a solo exhibition coming up in Edinburgh in the Autumn – we'll share more news about that nearer the time.
Tom Oxley held an exhibition, Face to Face, at the Lowry Theatre in Salford. Primarily known for his work within the music and pop culture industry, Tom combines the disciplines of video and still photography to create 'moving portraits', which were displayed on a scale up to 5 metres in height.
Ester Vonplon shared her works as part of Photoworks' Ideas on Talent, aimed at emerging photographers. Ester was awarded the Arles Photo Festival New Discovery Award in 2017, and in the Photoworks article she shares more about her work, and the inspiration behind it.
We've got loads of good news from Giulia Berto. Steve Pill saw Giulia's work in our 2017 OPEN at Retina Festival and approached her for an interview – this was featured in Issue #211 of Black + White Photography Magazine.
Giulia has also been featured in Phototrend, and the British Journal of Photography in an article written by Tom Seymour. Plus she has had work featured in France Inter Magazine and Numéro Magazine.
Exhibitions for Giulia include Circulation(s) Festival at CENTEQUATRE, Paris, which is open now until 6 May, 2018. She also has work in Little Circulation(s), which is a group exhibition as in the main festival but entirely dedicated to kids (5-12 years old), and the RATP GUESTS the photographers of Circulation(s) Festival, an outdoors exhibition curated by RATP in metro stations, until 31 July, 2018.
Giulia also had work selected for last year's Photography on a Postcard (along with a number of other Shutter Hub members) – the box sets are now available to buy online.
Kat Dlugosz had work featured at the Feminist Photography Network exhibition in Toronto and Edinburgh.
Kat has also been commissioned by the Invisible Britain project to create a portrait for their upcoming book containing 40 portraits by 40 photographers from across the UK. You can find out more, and support the project, here.
Margaret Mitchell has also been commissioned to create a portrait for Invisible Britain, and has been featured on the National Galleries website, talking about her two connected series' of work Family and In This Place. Works from both series' feature in the exhibition When We Were Young at the Scottish National Portrait gallery, which is on now, until 13th May. AND… Margaret was shortlisted for the Sony World Photography Awards this year! You can read more about this here.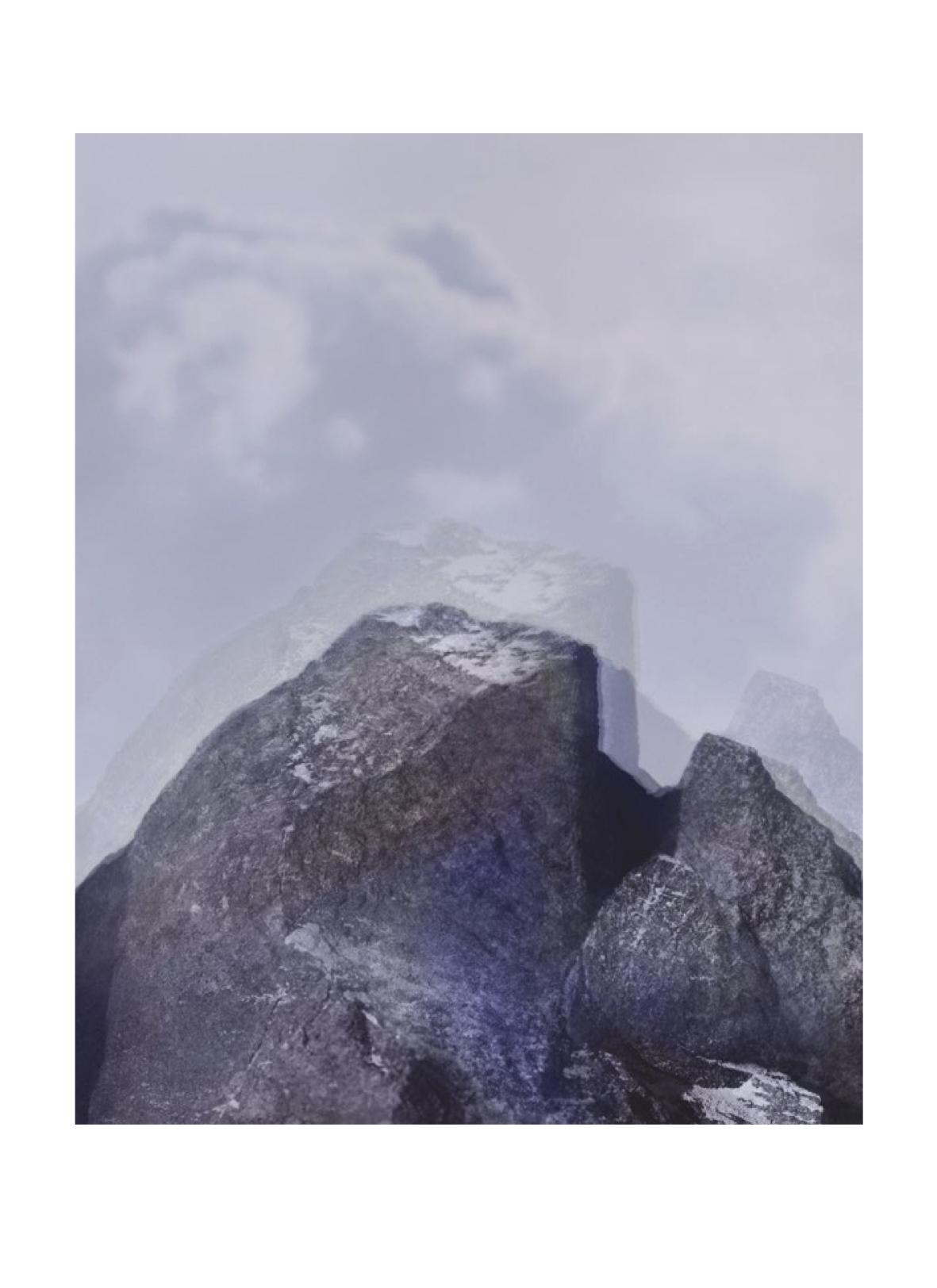 Michael Whelan was featured in Lopue magazine, with his series Fragments which won the Shutter Hub PHOTOMASTERS Award in 2017.
Melanie Eclaire was also featured in Loupe, with her project After the Fire.
Melanie was a Shutter Hub member who very sadly died in September 2016. A lot of us knew and loved her. We miss her amazing energy and desire to help tell the quiet but important stories, so we were heartened to see this feature on her work.
Terence Lane's beautiful work 'Sciryuda' is exhibiting at Worksop Library in Nottinghamshire on May 17th to 28th June.
This exhibition will then go to West Bridgford Library in Nottinghamshire on 28th July to 9th September.
Sciryuda means 'the wood belonging to the shire' and is the earliest known name for Sherwood Forest. A primeval forest and once covering a very large area, Sciryuda is an ethereal wilderness, a place of extreme beauty, tranquillity, presence, movement, light, darkness and time, all of which is reflected in Terence Lane's stunning imagery.
Dafna Talmor and Michael Whelan are showing work in NEW: DEFENCE, an exhibition at Coalhouse Fort, Essex.
In the year that marks the centenary of the end of the First World War, a pop-up art exhibition at the Coalhouse Fort near Thurrock takes a fresh look at the theme of 'defence'.
Nine artists, including several who are connected to or work in the locality, working across photography, sculpture, installation, film and sound, will show work. The work will relate to the theme of defence, including the site itself or in response to the fort's rich archive of objects, documents and photographs, housed in Thurrock Museum, Grays. The exhibition is open to view to the public on 28 April 2018, between 11am and 4pm.
As well as exhibiting in the exhibition, Michael is directing the New Defence project, which will involve archiving, education talks and residences).
Top image: © Dafna Talmor.
Bottom image: © Michael Whelan
More good news from Dafna Talmor – her solo show at TOBE Gallery in Budapest, runs from 23rd March – 21st April, where she has been exhibiting work from her Constructed Landscapes series. The show is part of the official Budapest Photography Festival and Budapest Art Week programme.
Dafna has also been shortlisted for the MACK First Book Award for her book Constructed Landscapes. All shortlisted entries will be displayed at Photo London 2018.
And, Dafna is taking part in Immanence, an online group exhibition that just launched at PHmuseum curated by Magali Avezou, alongside artists that include Lewis Bush, Stefano Canto, Giuseppe De Mattia, Ina Louguine, Alejandro Marote, Liz Orton, Matthew Swarts, Masaru Takahashi and Fosi Vegue. The exhibition runs until the 21st of May.
Ioanna Sakellaraki's ongoing project 'Apheleia' has been shortlisted for the FOTOFILMIC travelling exhibition to San Fransisco, Vancouver and Seoul and has been also selected to be projected during the SKG Bridge Festival for emerging artists organised by the Thessaloniki Museum of Photography this May in Greece.
In Greek mythology, Apheleia was the spirit and personification of ease, simplicity and primitivity in the good sense, "the good old days". In this project, Ioanna returns to the simplicity held in country life, documenting the freedom of the commonplace.
Julie Sleaford held 'Dark Room', an exhibition and installation at ArtSpace Gallery, Cambridge Artworks, in collaboration with artist Vic Dawson. Both artists share an interest in the psychology of belief systems and the contradictory nature of technologies (particularly photography) that both document evidence and conjure illusions of reality. They turned a caravan into a 'Mobile Laboratory for Extraordinary Research' where it served as a camera obscura/ lensless pinhole camera, darkroom, and recording space. They then invited participants to pose, share their encounters with mysterious events, and bring along objects charged with a powerful personal resonance.
The results shown at ArtSpace were positive contact prints from the paper negatives which were exposed and developed in the blacked out caravan and prints of objects taken in the dark with an analogue 35mm camera with flash. Portraits were also shown via projector and there were taped recordings of participants' personal accounts of the uncanny for visitors to listen to.
Kevin Casey will be holding a site specific exhibition of his project 'Shouldn't Throw Stones' at the ex Pilkingtons Glass in St Helens, Merseyside, opening on 4th May.
SHOULDN'T THROW STONES – The view of a Night Watchman, is the culmination of a two-year project. Part documentary photography, part archival re-presentation and part making ends meet, as Kevin's 'night job' as an on-site security guard at the former Pilkington Glass Headquarters became his 'day job' as an artist, the work presented tells the story of an uncertain future, tense present and captivating past.
Tom Gifford and Amanda Eatwell are both exhibiting as part of the London Independent Photography Crouch End Annual Exhibition. The exhibition runs til 29th April.
Image top: © Tom Gifford
Image bottom: © Amanda Eatwell
Jo Stapleton has been shortlisted for the Triskel 40 Photo Prize.
Miriam Winsor had her personal and moving series of work 'And Yet…' featured in Life in Farnham magazine.
Paul Hart will show a print of his image 'Portal' (above) at The Photographers' Gallery as part of Photo London in May. This work is taken from his series and book TRUNCATED.
Rachael Burns and Melanie King are exhibiting the Bathroom Darkroom project – a site specific project in which a temporary darkroom space was set up in a rented residential property, and artists invited in to make work which studies and relates to either this domestic space or their own. Twelve artists completed residencies in the space lasting anything from an afternoon to five days, using the house as subject matter and the darkroom to process and print the work. The projects varied from turning the kitchen into a camera obscura; working with a craft collective based in social housing; pinhole and large format plate cameras and both documentary-based and constructed imagery.
The resulting work will be shown in an exhibition opening on Friday 27th April at the Grosvenor Gallery in Manchester School of Art. It has also been published in the accompanying print publication alongside texts from writers responding to the project.
Want more Good News?
The Kassel Dummy Award 2018 shortlist has been announced.
Juno Calypso held an incredible installation, The Salon, as part of London Fashion Week at at Galeria Melissa.
Our Spring Photo Book Reviews post has been published, featuring all our latest favourite photography reads.
Got your own good news to share? Drop an email to: submissions@shutterhub.org.uk