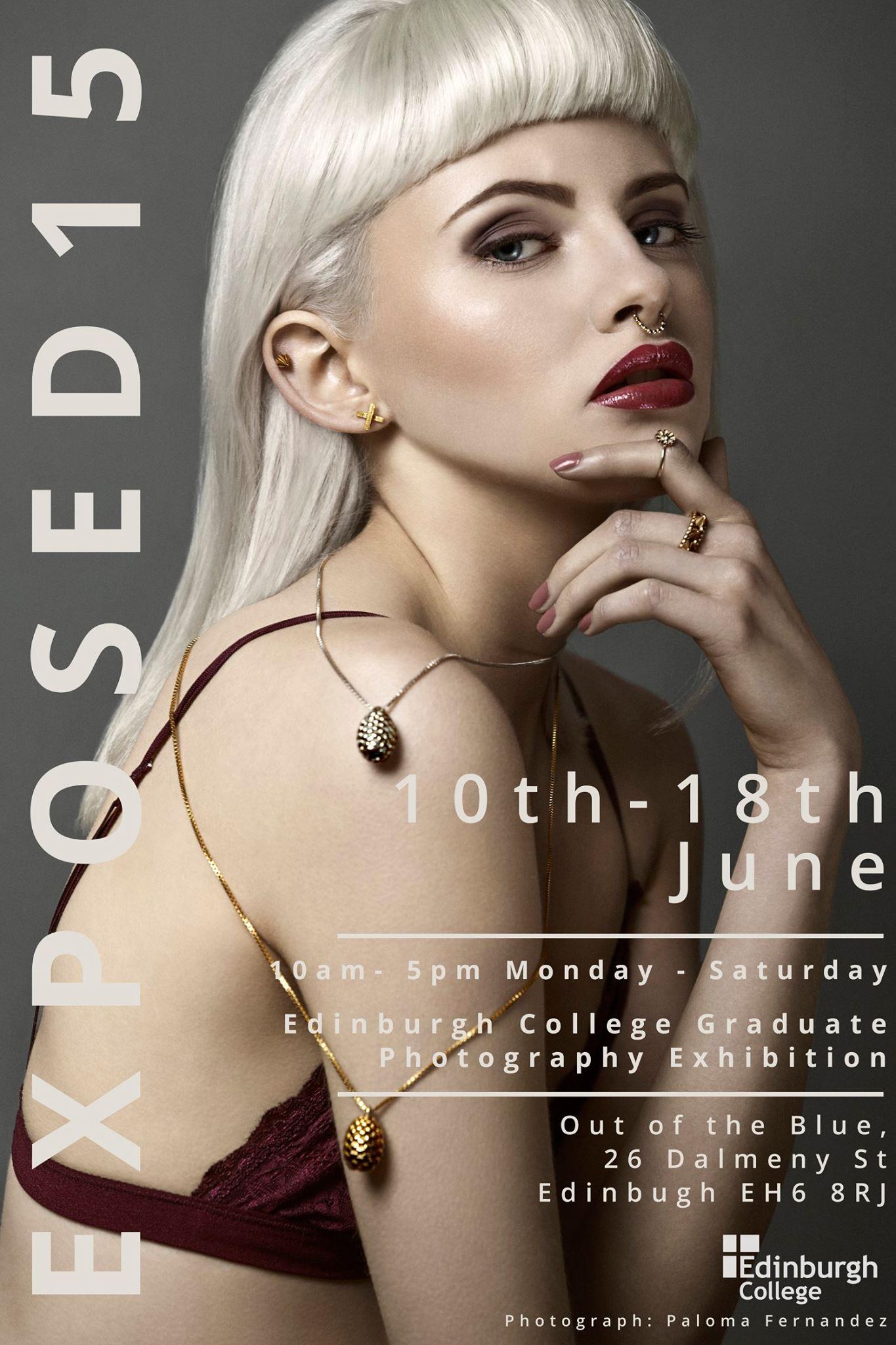 Exposed15 is the official exhibition of Edinburgh College's Professional Photography department. The exhibition showcases the work of the creative students from the HND year 2 and BA Professional Photography courses at Edinburgh College.
The BA in Professional Photography is unique in Scotland as it is accredited by the British Institute of Professional Photography as well as endorsed by the Association of Photographers. The Exposed15 exhibition is a selection of the work produced over the college year; it is a platform for the students to showcase their creativity to both the public and to professionals involved in the industry. Amongst the exhibition is the work of various award winning students, including the recent BIPP Scottish Student and Calumet Awards.
The exhibition will run from10 to18 June 2015 at Out of the Blue Drill Hall, 26 Dalmeny Street, Edinburgh, EH6 8RJ. Thereafter some of the works will be on show at Free Range in London, from 18th-22nd June 2015. You can find out more about Exposed 15 at the website here.
Image above is the poster for the Exposed 15 exhibition, which features an image by Paloma Fernandez.