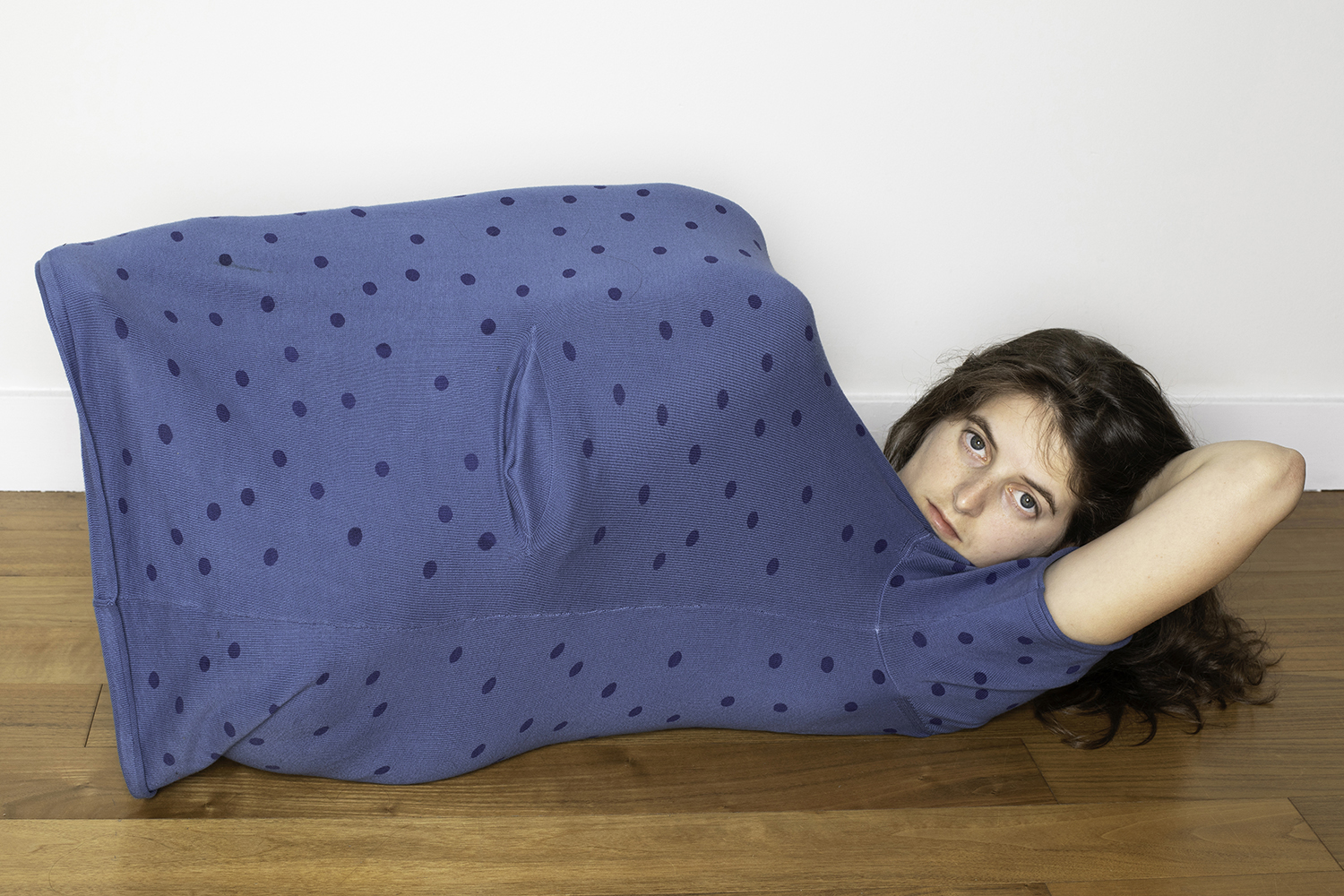 Shutter Hub have been invited to create the main festival exhibition for the Fourth Edition of Festival Pil'Ours this summer, and will help deliver events that will form the basis for the festival's progression and inspiration. We are proud to be exhibiting an inclusive movement of 145 female photographers showing 435 images. Supporting each other and promoting their own work at the same time – this is how it should be, collaboration and community are key.
It is not only time to think about the festival, its direction, and what is needed, but also an opportunity for us to reflect on the work of women in the 21st Century. We welcome the opportunity to celebrate contemporary work by female photographers from the UK, Ireland, France, the Netherlands, Germany, Spain, Italy, Cyprus, Israel, Hong Kong, Bolivia, Brazil, United States, Canada and Australia.
Festival Pil'Ours
La Place Jules Robriquet, Forum Port La Vie, Saint-Gilles Croix de Vie, Pays de la Loire, France
Opening Times
24/7
1 July 2019 – 31 August 2019
Free Range returns to the Old Truman Brewery for a three-week long summer exhibition of emerging talent. The work of over 800 students will be on display, showcasing fresh creativity from across the UK. The annual exhibition, now in its 19th year, attracts students from over 50 top academic and creative institutions, from Edinburgh to Brighton, providing a platform for their work.
Free Range 2019 will culminate with the FR Awards 2020, where a panel of industry experts and professionals will judge participants each week to award the 'Best in Show'. The awards, introduced in 2016, provide winners with funding towards their own solo exhibition and personal mentorship in the lead up towards their own exhibitions.
The Free Range Awards were introduced in 2016 to support exceptional emerging artists in the development of their practice to the next stage beyond graduation. During the Photography and fine art weeks of the Free Range summer season, three individual winners are chosen by industry leading panels. These artists go on to receive a bursary, mentorship and a solo exhibition at the Truman Brewery, held in the following February.
Alongside the exhibitions Free Range will be hosting partnering institutions during the shows. PYLOT Magazine are returning with a new programme of events and exhibitons. The Photographers Gallery will be showcasing their DEVELOP programme, and UAL's Made in Arts London will have a programme of talks and workshops.
Entrances: Unit 4, Dray Walk, Brick Lane, E1 6QL/85 Brick Lane, E1 6QL/Ely's Yard, 15 Hanbury Street, E1 6QR, London
Opening Times
Thu 6 – 10pm (Private View)
Fri – Sun 11am – 6pm
Mon 11am – 4pm
Photography Week One: 21 – 24 June
Photography Week Two: 28 June – 01 July
Art Week: 05 – 08 July
[sur]passing
Lola Flash
Working at the forefront of genderqueer visual politics for more than three decades, photographer Lola Flash's work challenges stereotypes and gender, sexual, and racial preconceptions.
Her art and activism are profoundly connected, fuelling a life-long commitment to visibility and preserving the legacy of LGBTQIA+ and communities of colour worldwide.
At the core of this exhibition is Flash's series [sur]passing. Emphasising varying shades of skin tone, these larger-than-life portraits feature a spectrum of global diasporic figures posed against urban skylines – probing the impact of pigmentation on black identity and consciousness.
Autograph, Rivington Place, London, EC2A 3BA, UK
Tue – Fri 11am – 6pm
Sat 12pm – 6pm
26 April 2019 – 17 August 2019
Maureen Paley is pleased to present the ninth solo exhibition by Wolfgang Tillmans at the gallery. This exhibition focuses on Tillmans' multifaceted approach to image-making, featuring new and previously unseen works from the mid 1980s to the present day.
Tillmans began using photocopies in the late 1980s, understanding the possibilities they allowed him for making pictures and has since developed a uniquely inventive approach to the medium. Tillmans presents a grouping of photocopy works including unique colour, and black and white copies, as well as inkjet prints of enlarged photocopies. Prior to embracing the possibilities of the photocopy Tillmans worked with drawing and painting, examples of which are also on view, and represent some of the earliest examples of the artist's works.
Throughout his career Tillmans has been challenging the potentiality of making pictures. His work has epitomised a new kind of subjectivity in photography, pairing intimacy and playfulness with social critique and the persistent questioning of existing values and hierarchies. Through his seamless integration of genres, subjects, techniques, and exhibition strategies, he has expanded conventional ways of approaching the medium, and his practice continues to address the fundamental question of what it means to create pictures in an increasingly image-saturated world.
Maureen Paley, 21 Herald Street, London E2 6JT, UK
Opening Times
Wed – Sun 11am – 6pm
5 June 2019 – 4 August 2019
Arecibo
David Thomas Smith
In 1974 the Arecibo message was broadcast into space with the unlikely aim of reaching out to extraterrestrial life. Through frequency modulated radio waves, its aim was to reach the globular star cluster M13 some 25,000 light years away. The "ones" and "zeros" contained information about the fundamentals of life on Earth. The total broadcast was less than three minutes.
By the time the message reaches it, the star cluster may no longer be in that exact location, making contact even more unlikely, therefore, the real purpose of the message was not to make contact but to demonstrate the capabilities and advances of humanity.
With 'Arecibo' David Thomas Smith has created a magnificent visual homage to the original message and a reflection on the birth of humanity, our growth and evolution. The exhibition will comprise of 9 breathtaking large scale works. Each image a composite of thousands of Jpegs extracted from Google Maps. The landscapes distorted by patterns of light, both natural and man made. This is a fascinating representation of the evolution of humanity, demonstrating significant periods in history, depicted in some highly alluring compositions.
The Copper House Gallery, St Kevin's Cottages, Synge Street, Dublin, Ireland
Opening Times
Mon – Fri 9:15am – 5pm
Sat 11am – 4pm
6 July 2019 – 13 July 2019
Hey! What's Going On?
Les Rencontres d'Arles de la Photographie
Marvin Gaye's album What's Going On delivered the sublime message of universal love, perfectly expressed on the album's cover art with an expressionless, yet serene, face standing in the rain. This is the attitude called for by the Fondation Manuel Rivera-Ortiz. In a time of dictatorships and authoritarian regimes, where populism and sectarianism have found fertile ground from which to spread new world disorganization, Hey! What's Going On? rings out like a call to consciousness, to dignity and to peace. Forgotten songs are reawakened from the United States (with the historic exhibition Dancing In The Street: Motown's 60th Anniversary and Matthew Casteel's American Interiors), China (Dominique Laugé), Ukraine (David Denil), Brazil (Landé Collective), Italy (Yvonne De Rosa), and Taiwan (Isa Ho, Chia Huang, Hou I-Ting). MROF founder Manuel Rivera-Ortiz keeps special attention on forgotten populations of the big media's focus with The Forgotten Children of Amdabad.
Manuel Rivera-Ortiz Foundation, 18 Rue de la Calade, 13200 Arles, France
Opening Times
10am – 7pm
1 July 2019 – 22 September 2019
Our Plastic Ocean
Mandy Barker
Our Plastic Ocean, by international award-winning photographer Mandy Barker, addresses the current global crisis of marine plastic pollution. Barker collects debris from shorelines across the world and transforms them into powerful and captivating images. The exhibition, which premieres at Impressions Gallery, is the first major touring retrospective of her work.
At first glance, Barker's images are reminiscent of sea creatures and corals suspended in a dark void beneath the sea, but closer inspection reveals a more disturbing reality. From footballs to fishing nets, cotton-buds to coffee-cup lids, Barker highlights the incongruous plastic items now ubiquitous in our seas. Currently, 8 million tonnes of plastic end up in the world's oceans every year and if these trends continue, our oceans could contain more plastic than fish by 2050.
From accompanying scientists on an expedition from Hawaii to Japan, tracing the debris of the 2011 Tsunami, to a voyage on board Greenpeace's Beluga II to the Inner Hebrides, Mandy Barker has followed a trail of plastic pollution across the globe. The images resulting from these expeditions have become some of the most recognisable visual commentary on marine plastic pollution.
Impressions Gallery, City Park, Bradford, BD11HY, UK
Opening Times
Tue – Thu 10am – 6pm
Fri – Sat 10am – 5pm
28 June 2019 – 21 September 2019
Unique Photographs
Li Yuan-chia
In his lifetime, Li Yuan-chia (1929-1994) travelled from China, to Taiwan, Bologna and London but found his home in a house that he bought in 1972 from Winifred Nicholson in Banks at the far north of Cumbria on Hadrian's Wall. Now regarded as China's first conceptual artist, Li Yuan-chia made this house into the LYC Museum and Art Gallery – a place for showing innovative art alongside children's workshops and his own experimental work. Li Yuan-chia's art encompasses sculpture, painting and poetry but the focus of this exhibition is photography. A group of Li's lyrical hand coloured photographs of himself, his sculpture and garden at Banks is shown alongside the artist's own collection of film cameras. Mostly set in the quiet of autumn and winter, these photographs convey a melancholy beauty from the last years of the artist's life.
The Whitworth, Oxford Road, Manchester, M15 6ER, UK
Opening Times
Mon – Wed 10am – 5pm
Thu 10am – 9pm
Fri – Sun 10am – 5pm
18 May 2019 – 15 December 2019
---
Not a Shutter Hub member yet? Join here for opportunities to promote your work online and in exhibitions, access selected opportunities, events, seminars and workshops, meet up and share photographic experiences, and become part of our growing community…