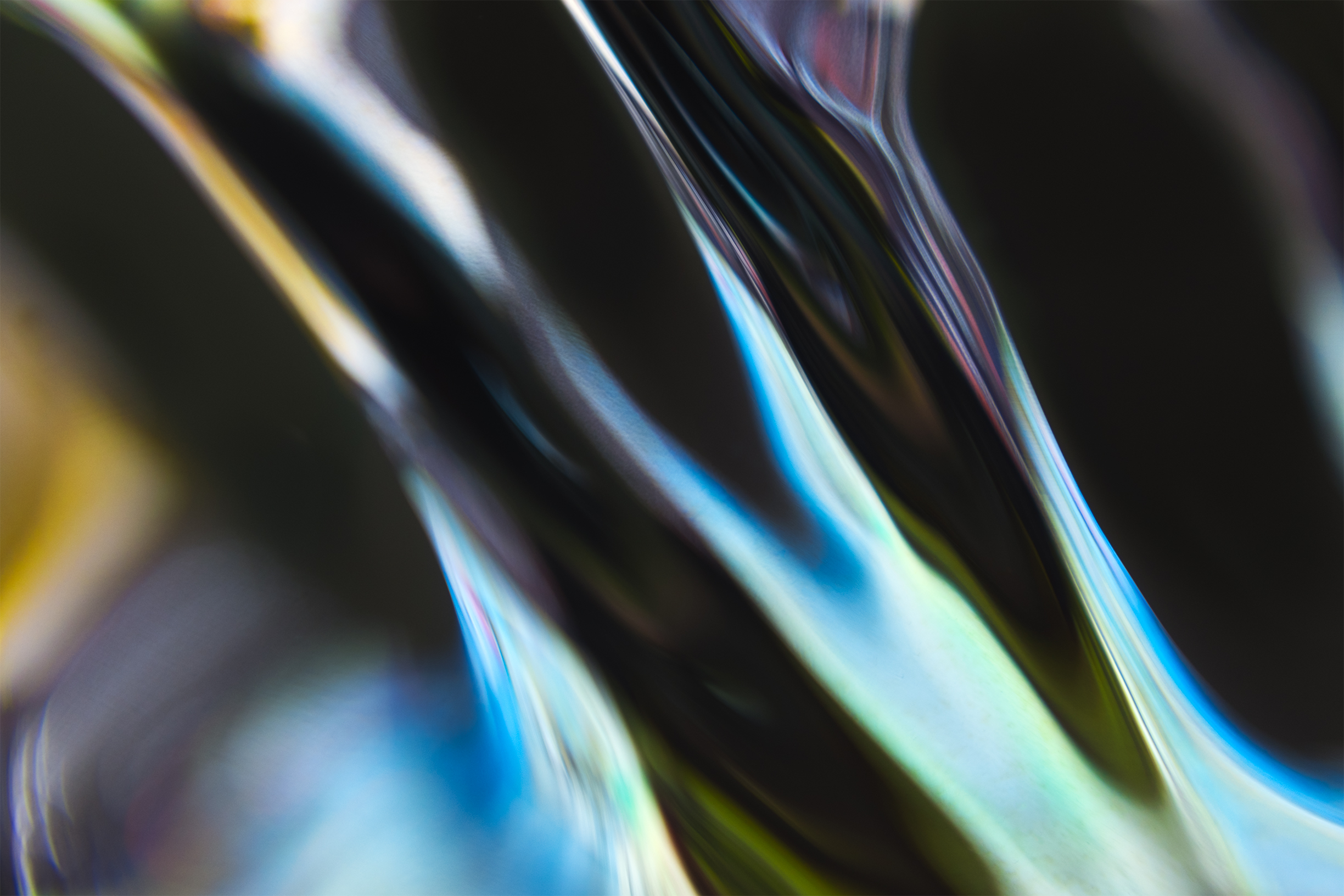 Landmarks  is the inaugural exhibition of photographic work from Transient, a newly formed collective which aims to promote connectivity between photographic practitioners across Scotland. This exhibition includes work from Scotland-based Shutter Hub members Camila Cavalcante, Philip J Lavery, Anneleen Lindsay, Christi MacPherson and Kathryn Polley, and from Adam Fowler.
The six projects shown in this exhibition represent the six photographers' unique perspectives on their own significant landmarks and the places in which they live, work and play. Their interactions with and within these environments influence them in their relationships, their physical, emotional and financial health and ultimately in their photographic practice.
All of the work shown is from longterm, ongoing projects, several of which explore very personal experiences and stories.
This multi-faceted exhibition invites you to explore the idea of landmarks as physical, temporal, ideological, monumental and topological signposts or turning points.
Landmarks runs from 09 March to 24 March, (Weds-Suns, 12-4 weekdays, 12-5 weekends) at Patriothall Gallery, Edinburgh, EH3 5AY
CAMILA CAVALCANTE
Visual letters about the end: pictures for myself'
Camila's project has been developed over the last 10 years, looking at the idea of the end as a limit, as something perishable. Based on the book Study-of-the-end, by Brisa Paim, this work in progress aims to recognise visual elements that underline what is finite as both definitive and ephemeral around her relationships with others and with the environment around her. She describes it as 'a project about loss and freedom'.
ADAM FOWLER Neart nan Gleann
Adam Fowler is exhibiting an ongoing series of work, in which he is documenting the many hydroelectric dams that can be found spread across the Scottish Highlands. It is hard not to be in awe when you stand in front of one of these large expanses of concrete; the visual impact they have on the surrounding landscape is striking. Strung across Scottish glens, they struggle to blend in with their surroundings, yet Adam sees the presence of these majestic structures as adding to the landscape rather than being detrimental to it.
Near nan Gleann was the motto of the North of Scotland Hydro-Electric Board and is Gaelic for 'Power from the Glens'. Over a period of twenty five years post world war two, fifty major dams and power stations were built in the Scottish Highlands. This construction was one of the largest engineering efforts in Scotland during the 20th century. It involved thousands of people, building miles of access roads, excavating miles of tunnels through mountains and, of course, the building of the dams and power stations themselves. This all happened in some of the remotest areas of Scotland, in some of the harshest conditions. Adam's work undertaking documentation of this vast infrastructure has taken him across the country to visit the majority of the schemes built by the hydro board.
ANNELEEN LINDSAY Electric Visions
Anneleen's project is a visual exploration of her personal experience of living with epilepsy. In May 2018 she had her first seizure in 5 years which came a great shock and was very unsettling. It spurred her to reflect upon the impact that having epilepsy has had on her daily life, despite it generally being very well controlled by medication. As a teenager she was unable to hold a camera still, due to tremors in her hands, a side effect of the medication she was on, so although she would have loved to earlier, she didn't begin her formal education and career in photography until her late twenties.
Anneleen wondered what kind of photographs she might have produced with shaking hands and experimented with long exposures, whilst imitating the physicality of the tremors, using the camera as an extension of her body. Fascinated by the abstract images that formed she continued with this technique, using movement and colour to visually express her emotional experience of having a violent, full-body seizure and the hazy, sickening aftermath. The physical subject matter was nature – sea, sky, trees, rivers – representing the tension between her love of solitude in wilderness and the risk of that, given her condition. All her seizures have taken place in the first hour after waking, her 'danger zone'. She couldn't go out to take photographs then, so compromising, she shot it all at twilight, using only natural, fading light to create dreamscapes representing the uneasy flitting in and out of consciousness. The images are as shot, they are not cropped or manipulated as Anneleen wanted to keep them raw, elemental & honest, expressing the visceral, unrelenting force of a seizure.
CHRISTI MACPHERSON The Clootie Wells
Christi MacPherson's project is a series of documentary/landscape images that examine the Celtic phenomenon of Clootie Wells. These are ancient sacred wells found in Scotland, Ireland and the Isle of Man.
These supposedly healing wells have been in use for thousands of years and the objects left there speak volumes of the people who left them there and the psychology of illness. From gallows humour to grief to hope; when looked at through the lens, the wells show the full spectrum of our hopes and fears for our health and the tug of war between modern and ancient belief systems.
KATHRYN POLLEY Nearly there, Yet
(A work in progress)
Kathryn lives in Helensburgh, a small town on the west coast of Scotland. Depending on your point of view it is either the beginning or the end of walk that spans Scotland from Dunbar in the east, known as The John Muir Way. Muir left Helensburgh in 1849 for the US, where he became known as the father of the National Parks and is famous as a conservationist, activist and writer, notably extolling the virtues of accessing wildernesses for the benefit of both mental and physical well-being.
If you jump in the car and drive for just a short while from Helensburgh you'll find yourself in the midst of some incredible scenery. But not everyone has a car, or can afford to run it for scenic jaunts. And not everyone who walks can walk far. Kathryn's new project documents her efforts to expand on the boundaries imposed by limited finances and fractured health, while considering the idea of distance, geographical markers of progress as well as the gap between expectation, representation and reality.
PHIL LAVERY
Unpossessed Places
"The foreignness of what you no longer are or no longer possess lies in wait for you in foreign, unpossessed places."
Italo Calvino – Invisible Cities
Phil's series of abstracts began as a response to the idea of Calvino's foreign, unpossessed place. He wondered where and how one could be discovered and what would be found if it was. What he didn't expect was that it would raise personal questions of memory, truth and loss and a lot of unfinished business…
Created with light on distorted transparent, solid and reflective surfaces these abstract landscapes are fleeting, seen and then gone, impossible to possess.
---
Not a Shutter Hub member yet? Join here for opportunities to promote your work online and in exhibitions, access selected opportunities, events, seminars and workshops, meet up and share photographic experiences, and become part of our growing community…