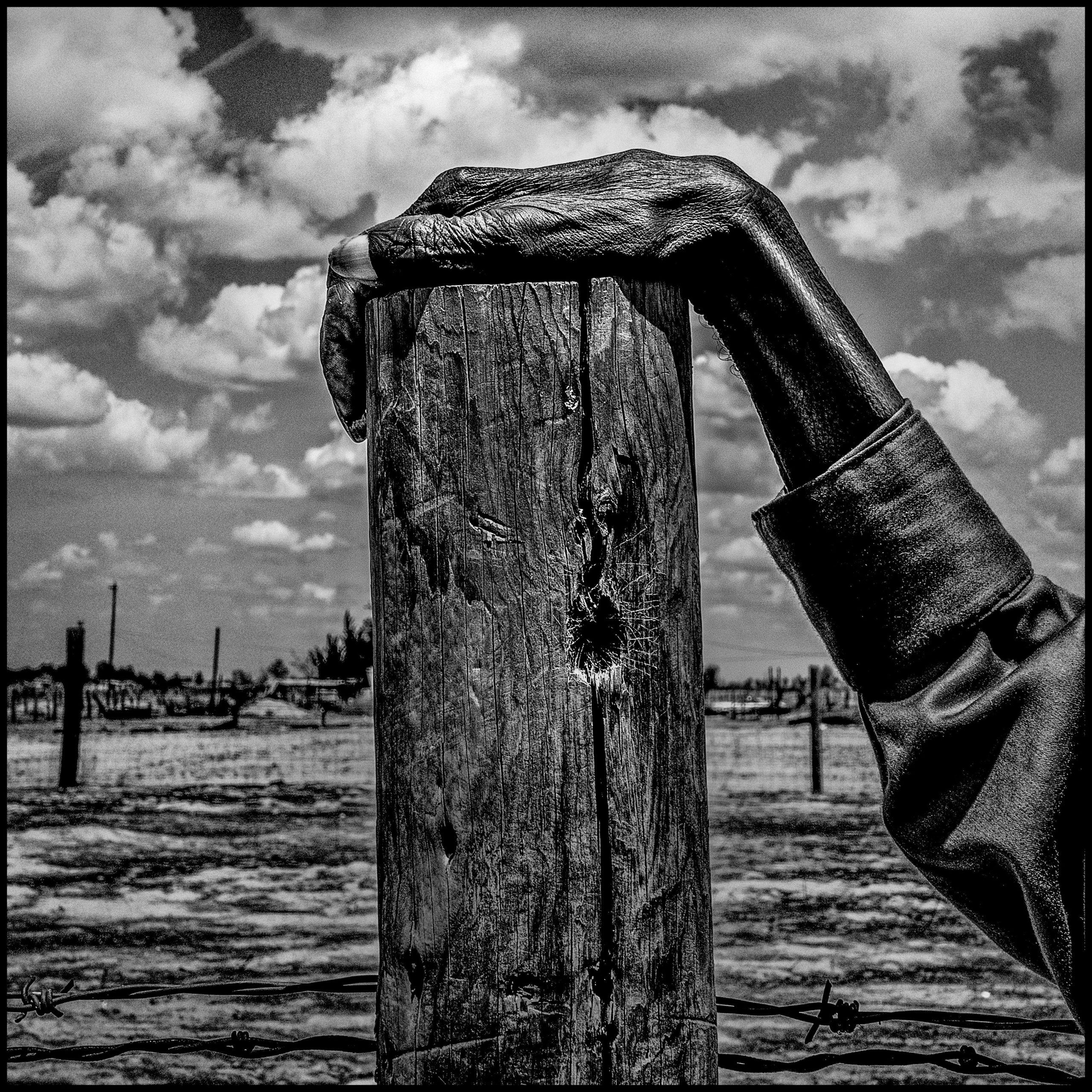 NEW BLOOD
Magnum's London Print Room hosts the work of the newest agency recruits
Magnum Photos Print Room, London
Currently showing untill the 29th July 2016
New Blood will showcase the work of six photographers who have recently joined the ranks of Magnum Photos as nominees. The exhibition will include work by Matt Black, Sohrab Hura, Lorenzo Meloni, Max Pinckers and Newsha Tavakolian, and unique prints from Carolyn Drake's 'Wild Pigeon' series will be showcased in a satellite presentation by Magnum Photos at Photo London. Collectively the works demonstrate the diverse visual language of the photographers working both in traditional photojournalism and a more art-based practice.
The exhibition will include graphic black and white photographs from Matt Black's 'The Geography of Poverty' series In 2014, Black began this digital documentary work combining geotagged photographs with census data to map and document poor communities and in 2015 he undertook a thirty-state trip photographing seventy of America's poorest places. Time Magazine named Black Instagram Photographer of the Year for this project and his work has also been honored by the Robert F. Kennedy Memorial Foundation, the Magnum Foundation Emergency Fund, the Pulitzer Center on Crisis Reporting, Pictures of the Year International, World Press Photo, the Alexia Foundation, and the Center for Cultural Innovation amongst others.
A special presentation of Carolyn Drake's 'Wild Pigeon' series will be on show at Photo London. Between 2007 and 2013, Drake travelled frequently to the Xinjiang Uyghur Autonomous Region, a remote province in China 2000 miles from Beijing. The landscape changed on each visit with minority Uyghur people being moved from villages into modern Chinese cities, and facing many restrictions including being forbidden from speaking to press and foreigners. This barrier, coupled with some Uyghur people, for religious reasons, opposed to artwork depicting living creatures, led to Drake, by necessity, having to find new ways to connect creatively. She overcame this by traveling with a box of prints, pair of scissors, coloured pencils and a sketchbook and asked collaborators to draw on, reassemble and use their own tools on her photographs. The resulting prints, covered in unique drawings, stitching or collaged, will be on display at Photo London. Born in California, Drake studied Media/Culture and History at Brown University. After working for multimedia companies in New York she left her office job to become a photographer. Drake is the recipient of a Guggenheim fellowship, the Lange Taylor Prize, a World Press Photo award, a Magnum Emergency Fund grant, and a Fulbright fellowship, among other awards.
Sohrab Hura was made a Magnum nominee in 2014, and a selection of his distinctive, dream-like, black and white photographs from the series 'Life is Everywhere' will be on display. The personal project focuses on his relationship with his mother, diagnosed with paranoid schizophrenia, and spans 2007-2011 and multiple countries. Born in 1981 in a small town, Chinsurah in West Bengal, India, Hura completed a Masters in Economics before he became a photographer. He is currently the coordinator of the Anjali House children's photography workshop that takes place during the Angkor Photo Festival, Cambodia every year and his home base is New Delhi, India.
Recent photographs by Lorenzo Meloni taken in Yemen, Syria and Libya, showing the impact of conflict on the landscape, offer a more traditional photojournalistic approach. Meloni was born and raised in Rome and worked as an IT security engineer before following his passion for photography in 2008 and joining Italy's Contrasto agency upon graduation. His work focuses on the political balances of the Middle East and the impact of conflict on the population, and has been exhibited at festivals such as the Venice Biennale, Visa pour L'Image, Les Rencontres d'Arles, Boutographies and Fotoleggendo.
Belgian photographer, Max Pinckers, utilises theatrical lighting, stage direction and extras, combined with extensive research and technical preparation to create unexpected, poetic and simultaneously documentary images. Work from Pincker's series 'Two kinds of Memory and Memory itself' is included in the exhibition, and explores the perception of Japan in the collective mind of the West. Pinckers grew up in Indonesia, India, Australia and Singapore and returned to Belgium in 2006 to study documentary photography at KASK (Ghent), where he is currently a doctoral researcher.
Work from Newsha Tavakolian's series 'Blank Pages of an Iranian Photo Album' will be on display. Through this series of photographs Tavakolian attempts to convey the shrouded personal stories of the millennials who grew up in Tehran after the 1979 revolution. A self-taught photographer, Tavakolian began working professionally in the Iranian press at age of 16. At the age of 18, she was the youngest photographer to cover the 1999 student uprising and a year later she joined New York based agency Polaris Images. In 2009 she covered the Presidential elections in Iran, which ended up in chaos and forced her to temporarily halt her photojournalistic work and embark on projects which combined social documentary photography and art. Her work has been included in numerous exhibitions including at the V&A, London; LACMA, Los Angeles; the British Museum, London; and the Boston Museum of Fine Art.
New Blood was exhibited at Milk Gallery, New York from 13 April – 8 May 2016, now it has gone on display at Magnum Print Room, London currenty on until 29 July 2016.
Magnum Photos is a photographic cooperative of great diversity and distinction, founded in 1947 by four pioneering photographers including Henri Cartier-Bresson and Robert Capa. Today it remains a cooperative owned by its photographer members and encompasses over 45 working photographers and 15 Estates. With powerful individual vision, Magnum photographers chronicle the world and interpret its peoples, events, issues and personalities.www.magnumphotos.com
For more information please see the Magnum Website.
Do you have photography news to share? Let us know at submissions@shutterhub.org.uk.