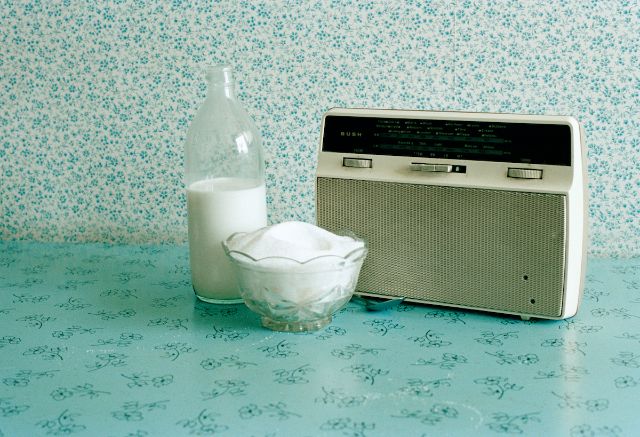 L A Noble Gallery presents: Estate by Robert Clayton
Exhibition: 8 April- 29 May 2016 venue: Four Corners
Free Entry
L A Noble Gallery in partnership with Four Corners are proud to present Estate exhibiting April 8th – May 29th. Clayton's work captures life on a housing estate in the early 1990's whilst reminding us the importance of community during our current social housing affairs. Alongside the show there is a film starring Jonathan Meades where he recites and explains his essay which accompanies the work. The film is a 15 minute production about the project with historical and recent footage of the area he photographed over 25 years ago.
Estate
The work on display masterfully exhibits the real lives of those living there during this time coupled with an appreciation for the architecture which surrounds them. This insightful glimpse into the past also reveals its relevance today as social housing in the UK erodes still further as the welfare state and the ideology that created such places has been worn down by greed and gentri cation. Taken from his book of the same name, this exhibition is perfectly placed to serve the public as a tacit reminder of the need for social housing and the beauty of community.
The Venue: Four Corners is located on, 121 Roman Road, Bethnal Green, London, E2 OQN
Tuesday – Saturday open 11am – 6pm
Sunday: Closed
Do you have photography news or events to share? Let us know at submissions@shutterhub.org.uk.