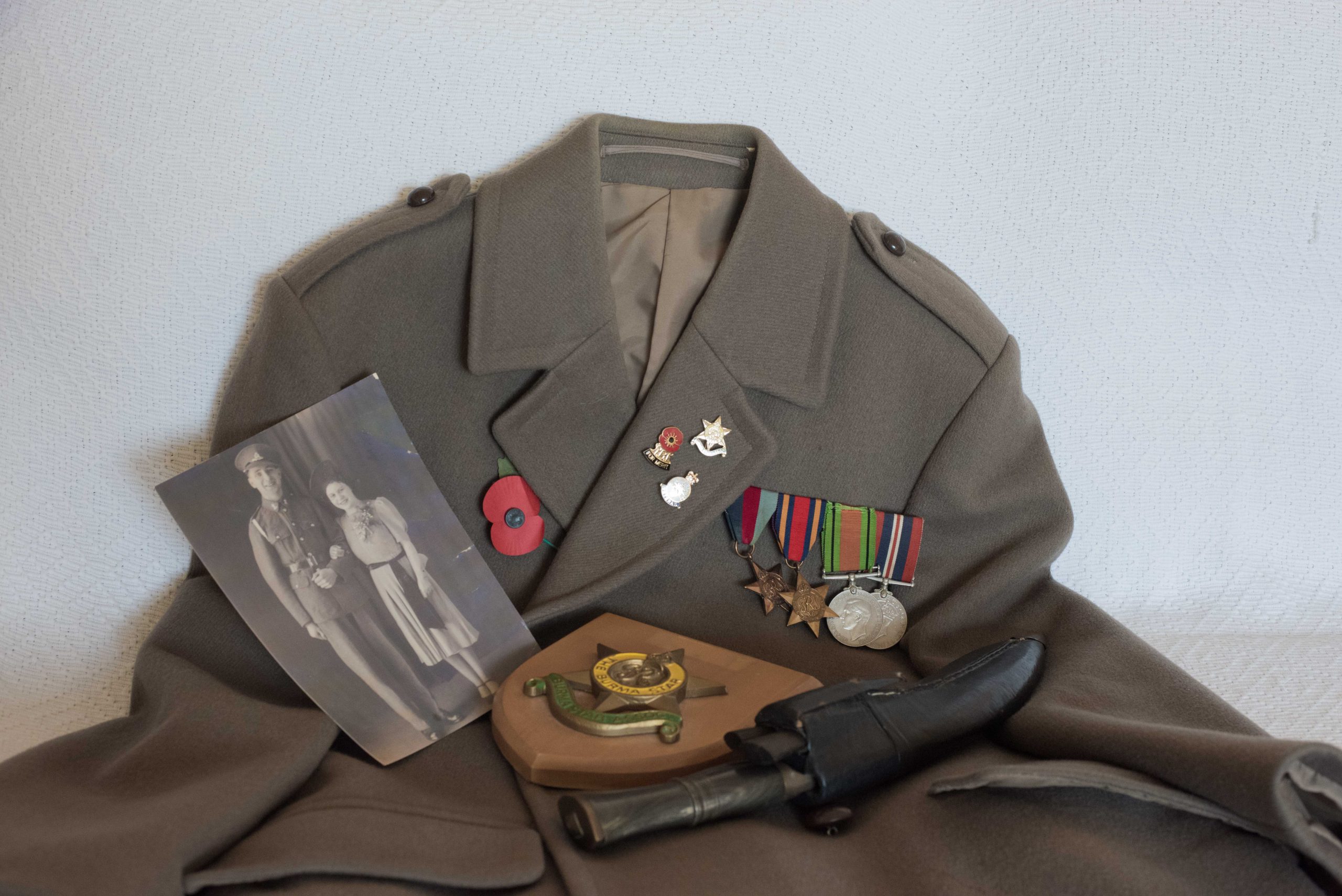 Burma Veterans: Unforgettable is a major photographic exhibition to be held in London this August.
For the first time Wendy Aldiss portfolio of photographs will be displayed at the Army & Navy Club in London from 2 August to 15 August 2016, which will coincide with VJ Day. The exhibition will be curated by Karen Holbrook.
Wendy Aldiss created portraits of over 200 allied Burma Veterans in the UK and a small selection in Burma (now Myanmar) during 2015 – the year marking the 70th anniversary of VJ Day. Wendy photographed the Veterans' memorabilia too. For Wendy there was a very personal connection to the photography project because her father was part of 2nd Division in Burma in WWII.
Wherever possible, for each UK veteran, Aldiss created a set of three images consisting of a formal portrait, an informal portrait, and a still life of their wartime mementos. For some the full set could not be shot due to age and the passing of time but each Veteran has a portrait and a note of their involvement in Burma (now Myanmar) and every veteran Wendy photographed during 2015 is represented in some way at this exhibition. The Veterans belonged to all regiments, squadrons, columns, units and fleets in that region, some of which have been disbanded long ago.
The Forgotten Army
British and Allied forces who fought in the Burma campaign during World War Two were up against a formidable enemy in the Japanese. They were also up against the jungle, the heat, lack of rations, antiquated equipment, the monsoons, malaria and other illnesses. Many were between 18 and 21 years old. Casualties on both sides were in the hundreds of thousands. When the 'victors' returned to Britain their achievements were always in the shadow of those who had fought in the European campaigns and they were dubbed "The Forgotten Army".
The body of work she has produced will be a tribute to an important theatre of war which still remains largely overlooked in the public memory.
For full details go to: www.therag.co.uk/the-club/the-burma-veterans-exhibition/
When: Wednesday, 3 August 2016 from 12:30 to 14:30 (BST)
Where: Army & Navy Club – 36 Pall Mall, London, SW1Y 5JN
To book a (free) ticket go to: www.eventbrite.co.uk/e/burma-veterans-unforgettable-tickets-25538025923#tickets
Do you have photography news to share? Let us know at submissions@shutterhub.org.uk.