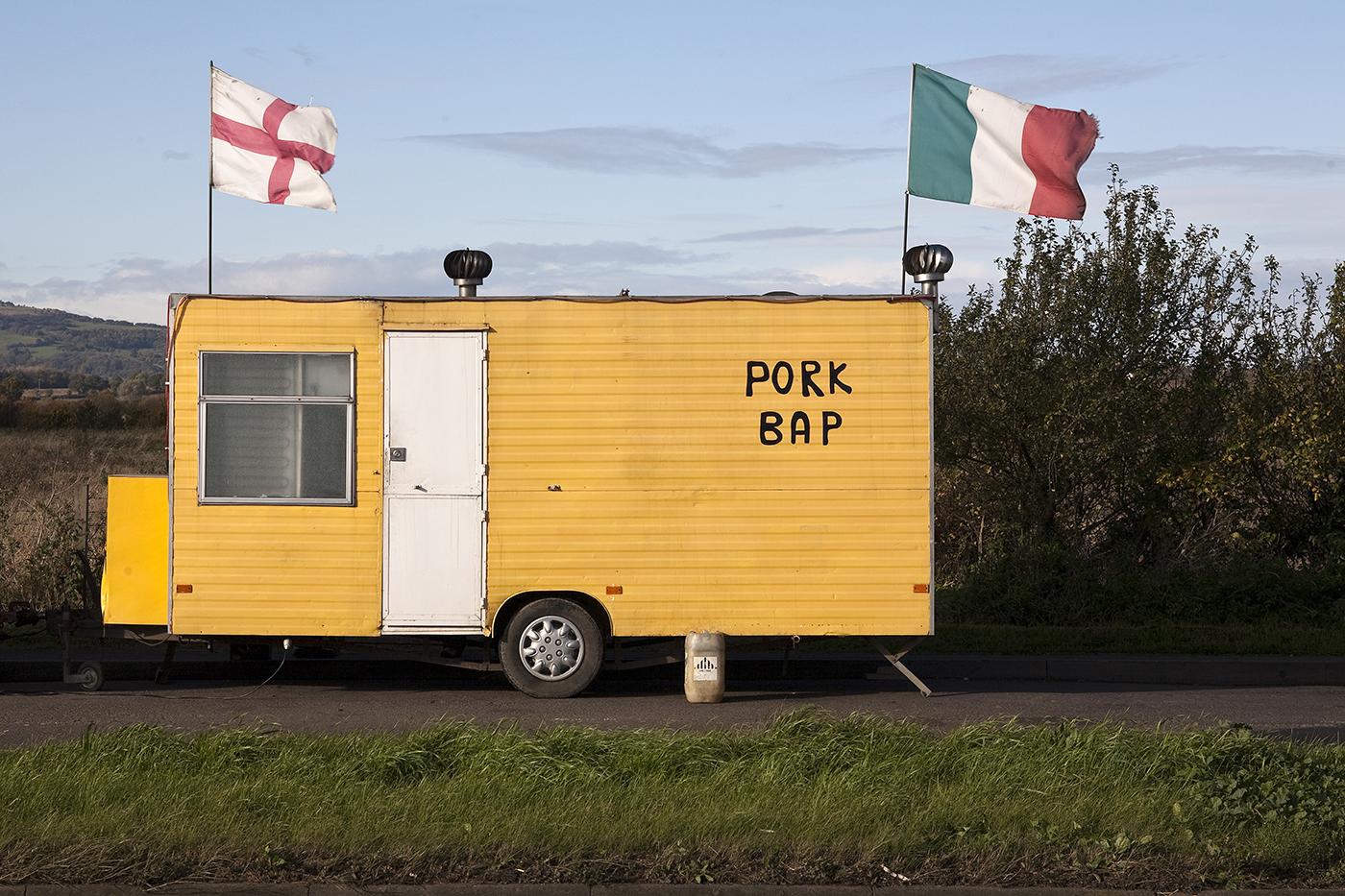 Close Up: A series taking a close-up look at some of the favourite series of works from Shutter Hub's photographers.
Geoff Hodgson is an MA graduate of the University of Westminster, and has exhibited his work widely. He recently won our Diesel Books 'On The Road' photography competition with The Snack Shack, taken from his Diners Come and Diners Go series. So, we couldn't resist featuring some more work from that series and finding out some more…
Hodgson's documentary photographs are about the shape, form and colour of man-made objects in the landscape. By photographing and presenting such objects in an idiosyncratic way he aims to question how we view such items. Being mainly devoid of people, the photographs allow the viewer to connect more directly with the object allowing more concentrated consideration to be given to the juxtaposition of these objects within their individual and unique settings.
In Diners Come and Diners Go Hodgson has photographed what has become an essential everyday part of our roadside landscape. Situated along our main arterial routes, these mobile cafes provide both a welcome break and refreshments for many a road-weary long-distance driver. From the unusual to the ordinary, the large and small, the colourful and drab, these enterprising businesses fulfil a vital role by fuelling up the hungry drivers as they relentlessly drive up and down the country, every day of the week.
You can see more of Geoff Hodgson's work at his Shutter Hub profile here. We hope to feature more of his work in the future.
Do you have a series of work that you are particularly proud of and want to share here? Drop us an email, we'd love to hear from you!