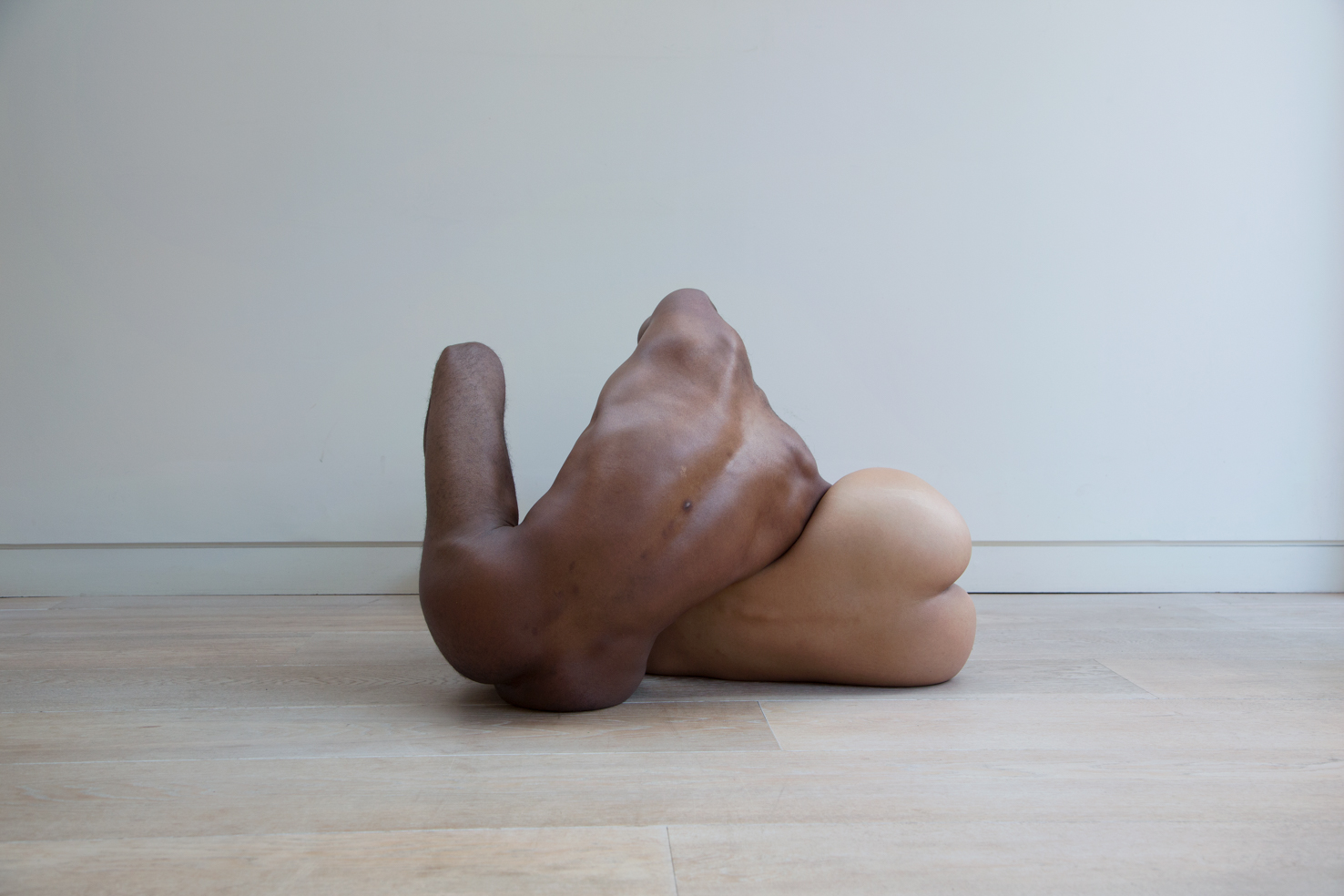 Shutter Hub member Chloe Rosser has had her first photo book 'Form & Function' published by Stay Free Publishing…
Form & Function is the first book by Chloe Rosser. It comprises of 74 photographs from two of Rosser's series, Form and Function. It includes a foreword by Jude Hull, Photographs Specialist and Head of Sale at Christie's, and an essay by Laura Noble, director of L A Noble Gallery.
Form & Function explores the human condition and our fraught relationship with the body. In these photographs, what should be intimately familiar is transformed into unfamiliar sculptures that critique body image social norms.
In her images, Rosser subverts our idea of the nude and offers a female perspective on a subject area so often dominated by the male gaze. Photographed in this contorted fashion, the body becomes almost inhuman; it is a structure of flesh. Without identifying features, we cannot make the usual assumptions or judgements that we would about an individual. We are instead forced to focus on aspects of the human form that we usually overlook. We see the multitude of colours in the skin and the contours of the body.
Evidence of humanity appears in a red mark on the skin from a fresh scratch or the subtle imprint from a piece of clothing.
The work explores the relationships between human figures, studying their intimate interactions as they support and rely on each other in these poses. Positioned like sculptures, they are placed in empty rooms. Subtle, familiar markers suggest these spaces to be homes. They are distinctly lived in but intentionally stripped bare.
In Rosser's work, we see people of different skin tones, body shapes and sexualities. Their ages range from twenty to seventy, and their genders include female, male, gender fluid and trans. This is not to point out who is who, but rather to portray these bodies equally. In an age saturated with digitally altered and enhanced imagery, these real, fleshy sculptures challenge how we look at the human body.
Form & Function is available to purchase via the Stay Free Publishing website.
The book will be launched at FIX Photo Festival 2018, where some of the photographic works will be on display for the full festival.
FIX Photo Festival
28 Nov — 1 Dec 2018
Menier Gallery
51 Southwark Street,
London, SE1 1RU
---
Not a Shutter Hub member yet? Join here for opportunities to promote your work online and in exhibitions, access selected opportunities, events, seminars and workshops, meet up and share photographic experiences, and become part of our growing community…