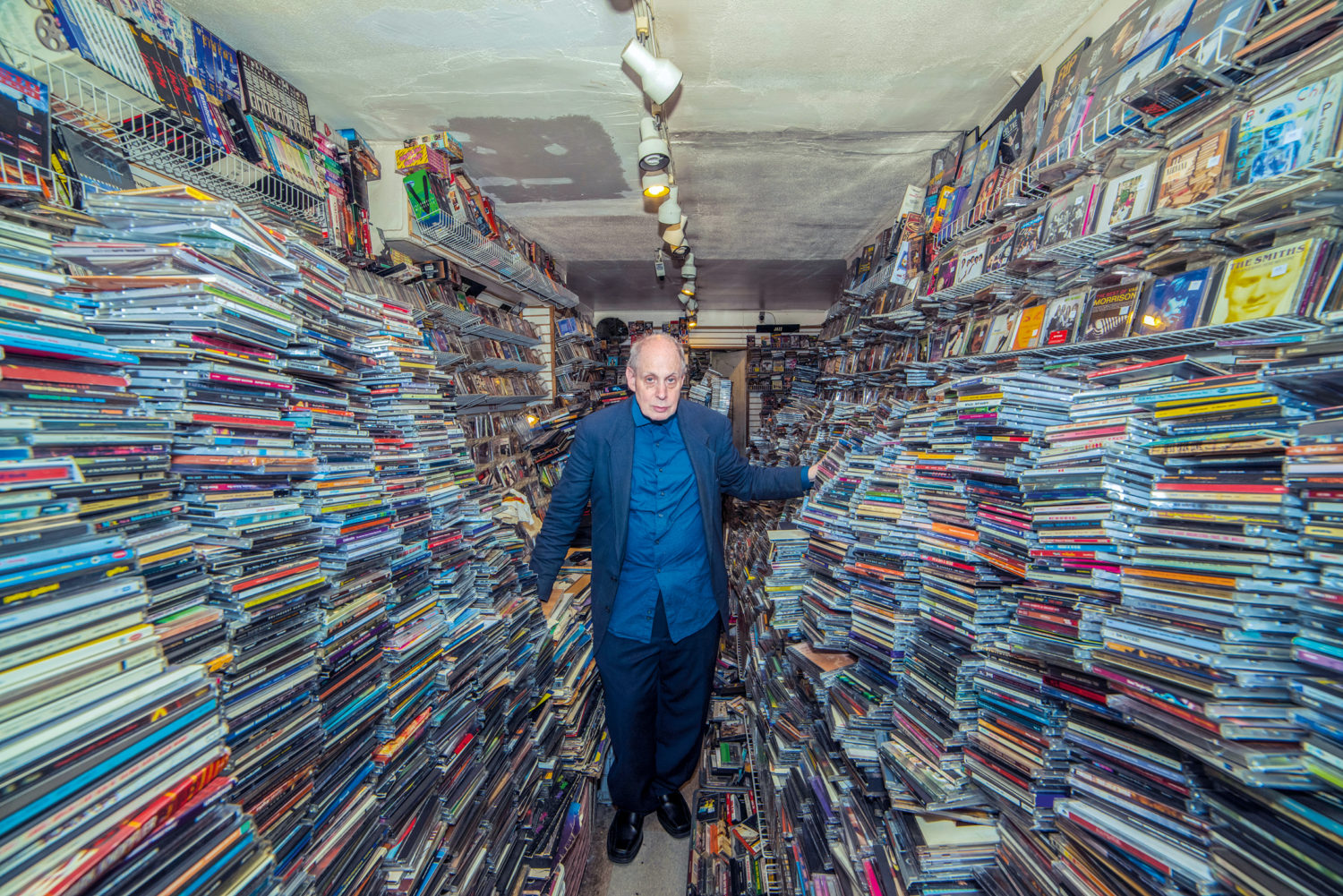 For his series The Guardians Antaki traveled across Europe, the Middle East and America, photographing shopkeepers or »Guardians«. These Guardians are keepers of what Antaki terms »urban temples«, unique spaces which, in an age of cookie-cutter, corporate shops, hearken back to an earlier time and mode of urban life. Antaki creates visually arresting portraits of the Guardians that make the viewer connect to the beauty of these often forgotten spaces. Antaki believes that these temples are the heart and soul of every city; they are what give the urban center its uniqueness in time and place. There is also a duty of memory associated with these spaces. As so many of them are closing, it falls to artists such as Antaki to preserve their memory and pay them tribute. The book includes portraits and statements from 45 shopkeepers and artisans from Beirut, Berlin, Bordeaux, Istanbul, London, Mexico City, Miami, Montréal, New York, Paris, Philadelphia, Toronto, and Venice Beach.
Antaki's portrayal of myriad shopkeepers in his book, The Guardians, sparked an unexpected response; tears. I'm not overly emotional but, perhaps given my own background as a photographer and a journalist, I appreciate the power of interweaving the visual and written. That said, the images in The Guardians can stand alone. Their punchy wide angle style draws your attention to the central figure, the 'Guardian'.
I've always been fascinated by images of people I will never know, and, when seen without context, creating my own narratives about who they are, where they lived and what happened to them. But in this book about chance meetings with shopkeepers spanning several worldwide locations, the individual tales the shopkeepers share, helped me gain a fuller understanding of them, at that moment. Everyday humanity is reflected in their direct to camera stares.
On the early pages, the words of 60-year-old Scott Evans, who runs an antique store with his wife Anastasia 'Stacy' Fahnestock in Philadelphia brought a tear to my eye.
"…I won't do it without her; I'm not going to do this by myself. She started this, and I work for her. That's basically it. You know I live to make her happy. That's all."
It seems happiness and contentment is true for all in this book, with a passion for people, for family and for the trade they ply in their hearts no matter where they are in the world or what their background. There's something very special, as a photographer, when someone, often a stranger, lets you into their lives and gives a glimpse of who they are.
As photographs, each seems linked to the next, either through the overwhelming witnessing of 'stuff' (which, I appreciate, means much more to the Guardian and customer), the propensity for fluorescent lights and no windows in many of the locations, the garishness of colour, or the acceptance of finality. Many of the Guardians know their family will not take on the business. But there are glimmers of continuation, of fighting against what Antaki describes as "homogenizing modernity".
Thirty-two-year-old Lorena Agolli from Toronto has (literally) stepped into the shoes of a cobbler. She is running an all-female shoe repair shop and making full use of social media to grow her business. There are others who perhaps stand out a little more for what may seem more eccentric personalities, yet no one image or one tale is more interesting than another.
It is a gentle book, inspired by Antaki's childhood fascination with shopkeepers, that stirs emotion both visually and with words. It even reminded me of a childhood cartoon I used to love whereby the main character visited a fancy dress shopkeeper to become a different person each episode. Being given a peek into the lives of these people allows the viewer to be a part of their world, to get a sense of who they are even if for a short time, perhaps a little like that cartoon character.
The book has a preface from Edward Burtynsky. As my own photographic practice relates to environmental concerns, Burtynsky's name is well-known to me. He relates this book to some of his own environmental portraits, and he also picks up on the relationship the sitter has with the items they surround themselves with, noting Antaki's ability to "step deeply into the treasured realms of these individuals".
But it is Antaki who coins the perfect phrase for what these disappearing Aladdin's Caves are – "Urban Temples". And while there are still 'deities' to protect, The Guardians do so.
The Guardians – Vladimir Antaki
Texts by Vladimir Antaki and Edward Burtynsky
Designed by Marc Kandalaft, RAP and Kehrer Design (Vanessa Böhme)
Hardcover with belly band
24 x 30 cm
112 pages
58 color ills.
English, French
ISBN 978-3-86828-925-1
You can buy The Guardians here.
The Guardians was reviewed for Shutter Hub by Josie Purcell.
---
Shutter Hub are dedicated to only sharing content that we feel is relevant and of interest to our readers. For full details and our disclaimer please refer to our Terms and Conditions here.
---
Not a Shutter Hub member yet? Join here for opportunities to promote your work online and in exhibitions, access selected opportunities, events, seminars and workshops, meet up and share photographic experiences, and become part of our growing community…