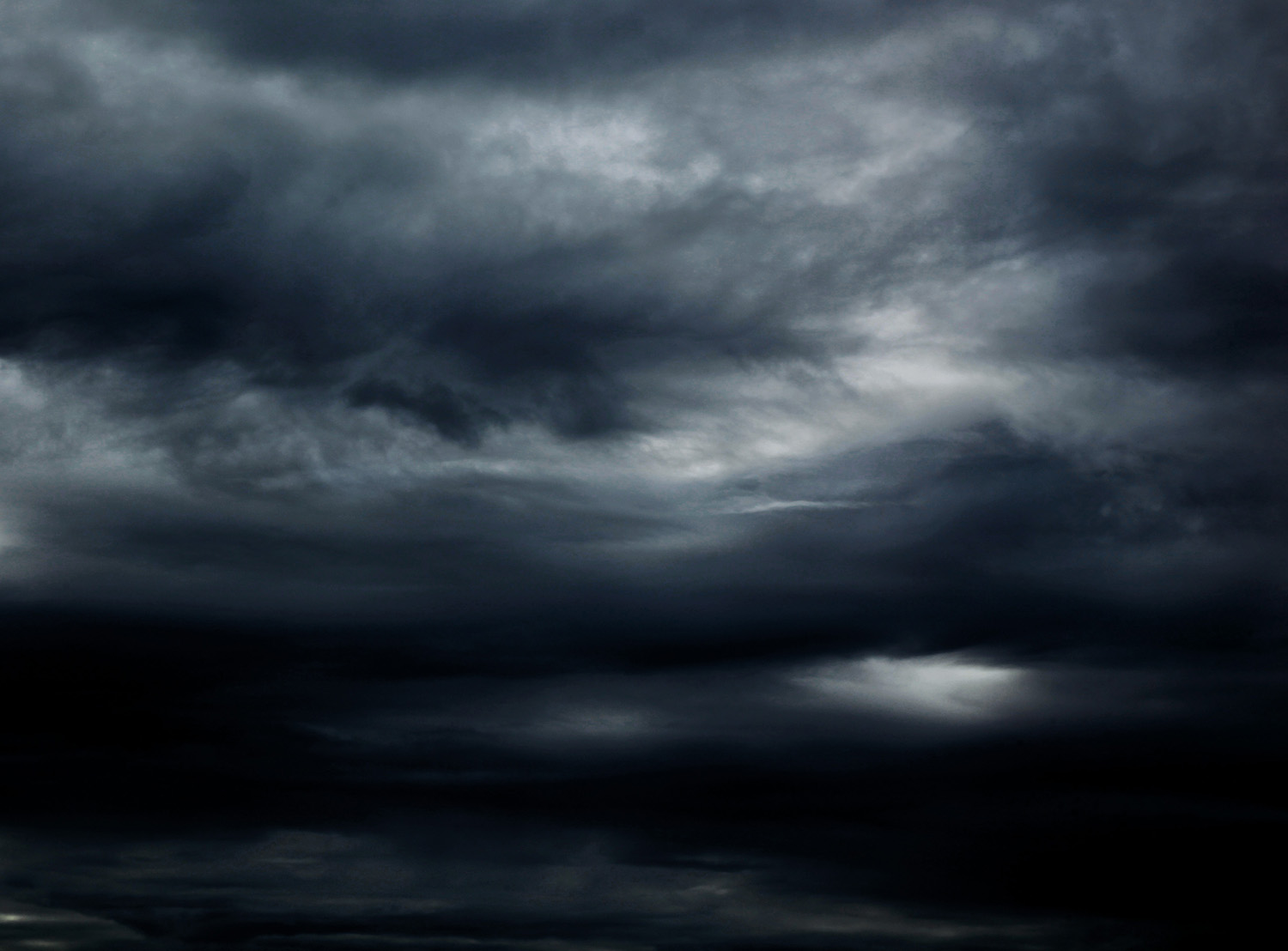 Nowhere Far, the first monograph by Nicholas Hughes, has been 15 years in the making and spans six separate series of abstract and ethereal landscapes. Hughes's work is concerned with landscape, the environment and contemporary man's relationship to these, examining the space between the world people habit and that which nature claims as its own.
Hughes work is formed through observing the changing patterns of nature over a two to three-year period in a series of locations, created in some ways, by being still. Over time, his working practice has evolved so he only makes his work within walking distance of his homes – 'In Darkness Visible' was produced in London public parks and 'Field' in Cornwall. Each work, despite the self-imposed geographical restriction, is meant to represent nature worldwide and not the specific location of creation.
His work is an introspective antidote to our current era of high-speed image production and circulation, both in its method of production and the resulting photograph, and could be termed as slow photography. Each image is captured using a large-format camera and film and printed by hand in a colour darkroom, and the final photographs are meditative and encourage the viewer to slow down and reflect. Many of Hughes' titles allude to musical analogies, whilst visually embracing the modernist formal language of minimalism and abstraction. His work is a continuation of the romantic landscape tradition from the Pictorialist movement of the 20th century – yet with the complete absence of human presence in the frame.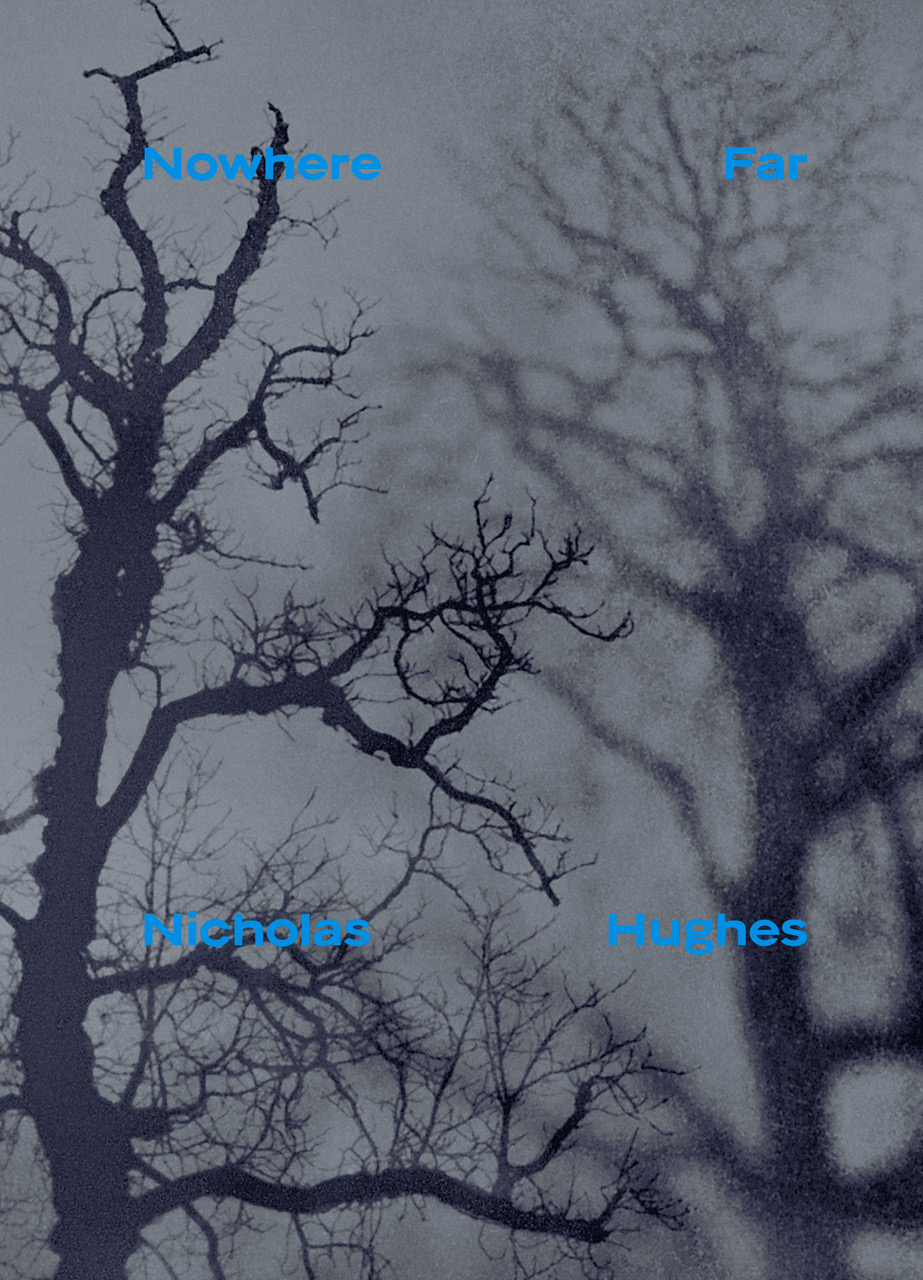 Nowhere Far presents a series of abstract landscape images in the form of highly silvered prints on dark blue paper which lead into a body of hued prints on white, and back to blue; a moonlit night to starkness of day. The structure of the book interrupts the usual flow of narrative, mirroring the interruption of the aesthetic gaze traditionally associated with landscape photography.
The Foreword (in the middle of the book), by Brett Rogers outlines the focused and slow process of the imagery produced by Hughes. The abstract approach to working in landscape opens up the possible interpretations for the images and allows the viewer to bring their own experience to that.
In addition, there are two written pieces by Jay Griffiths, and Martin Barnes, both of which give further context to the work in process and inspiration. There is a self-imposed constraint on the work in only photographing what is accessible by walking distance from his home, hence the title Nowhere far. Form and content work in synchronicity to echo Hughes environmental concerns and visual interpretations of what the landscape has to say.
There is a haunting darkness to this body of work, a comparison with music in the range of tones and mood. Each frame is a doorway to a world of reflection and contemplation of both the beauty of the natural world and Hughes concern for the impact we are wreaking on it.
Nowhere Far by Nicholas Hughes
Published by GOST
Hardback clothbound screen printed cover
240 x 320 mm, 112 pages
ISBN: 978-1-910401-14-9
Image above: As Light Falls #9 (2015) © Nicholas Hughes
Nowhere Far was reviewed for Shutter Hub by Lynne Connolly.