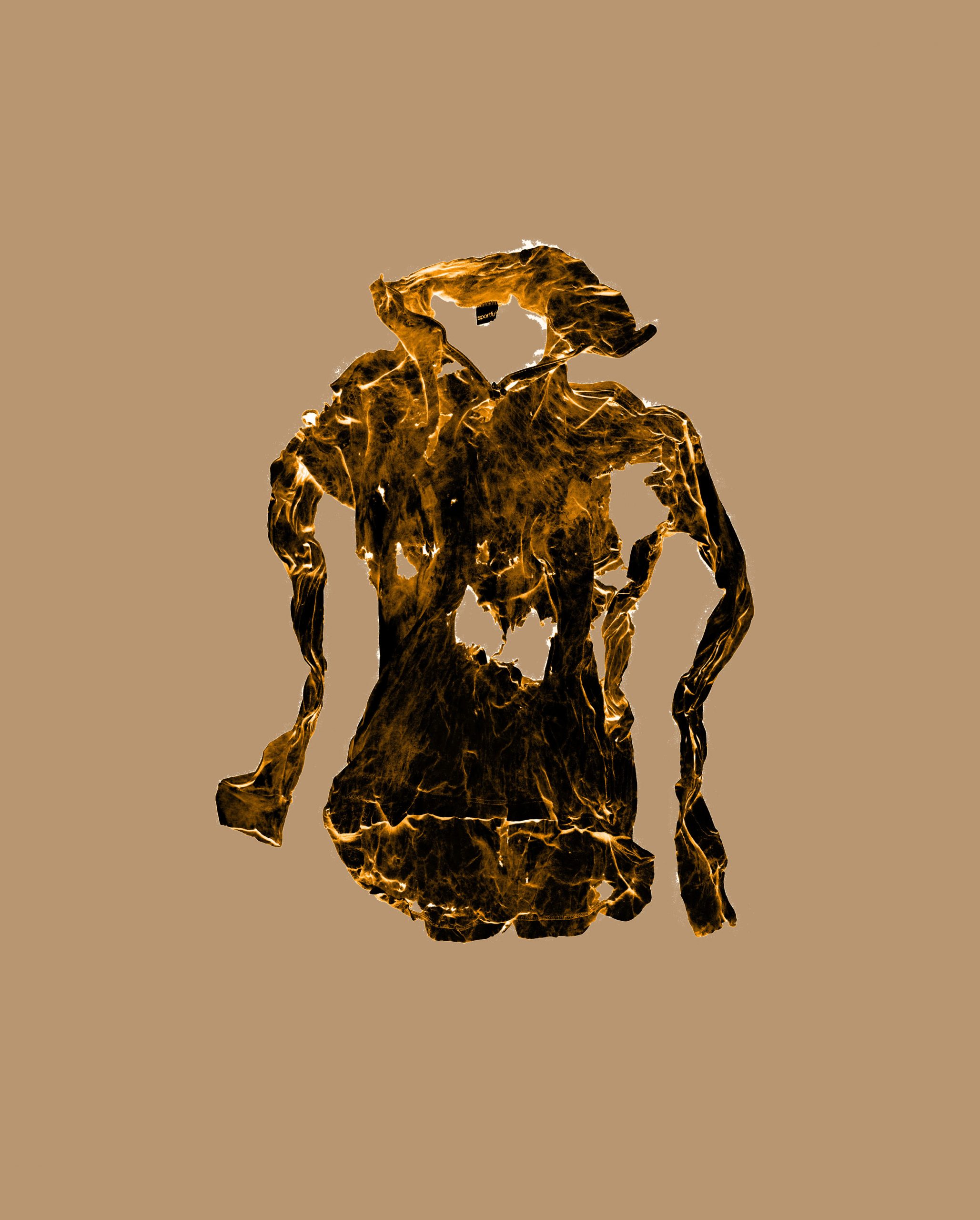 The release of Gideon Mendel's latest book Dzhangal comes in the same month that Donald Trump banned refugees from entering the USA, an announcement made on World Holocaust Day. In the decades since the Holocaust, personal objects from that time have been used to tell persuasive and powerful tales of the horror and persecution that generations had hoped the world would never forget. It's a tragic twist of fate that Mendel's project, captured in a series of stunning and sobering images, draws parallels between the plights of the migrants in France dealing with the trauma of displacement to those faced during World War II.
Mendel's project tells a compelling narrative of who these Jungle dwellers were and how they survived the camp in squalid and abhorrent conditions. By collecting everyday objects, he helps his audience reflect on the current migration crisis and their place in the world. These objects, many of which are damaged by fire, are catalogued in an orderly way on a black canvas in stark contrast to the chaos of life in the camp. By removing the people, the noise and the distraction of the Calais Jungle, your attention is fixed onto the item and its short history.
The photograph of a well-loved Cabbage Patch doll and the tiny mitten gloves are a particularly poignant reminder of innocence. A filthy tampon and applicator provides a sobering reflection of how basic sanitary needs are crucial for a woman's dignity. The playing cards represent the much needed lighter moments of relief. So too are the beautifully decorated tear gas canisters, perhaps used to brighten up a shack.
At a time when footage of this humanitarian crisis is in danger of no longer shocking us, Mendel's approach is to be applauded. Some desperately sad things cannot be unseen once they've been posted to your social media timeline. As we sit in our cosy living rooms and watch in uncomfortable sadness, even Calais's Jungle, often described by volunteers as a 'war zone', feels like a world away. A Timberland jacket, a Disney teddy bear and an Oral B toothbrush remind us that this took place on Western soil and it's impossible for us to ignore. Mendel's work is uncomfortable and moving, but there is some hope that his project could engage a new audience of people hit hard by political and humanitarian issues for the first time in their lives. As history repeatedly tells us, when people look away from atrocities, they give power to those who commit them.
'Dzhangal' provides an alternative portrait of residents of the Jungle refugee camp in Calais, France, by presenting a series of photographs of discarded items such as toothbrushes, playing cards, worn-out trainers, teargas canisters and children's dolls. The book coincides with an exhibition of large-scale photographs from the series together with an installation of the found objects, on display at Autograph ABP, London, from 6 January – 11 February 2017. Mendel's alternative portraits of the Jungle residents are representative of the plight of displaced people across the globe. The project title 'Dzhangal' is a Pashto word meaning 'This is the forest', the origin of the contentious term the 'Jungle'.
Hardback clothbound screen-printed cover: 80 pages

Publisher: Gost Books

ISBN 978-1-910401-15-6
Dzhangal by Gideon Mendel is published by Gost Books and is available to pre order here.
All images: © Gideon Mendel