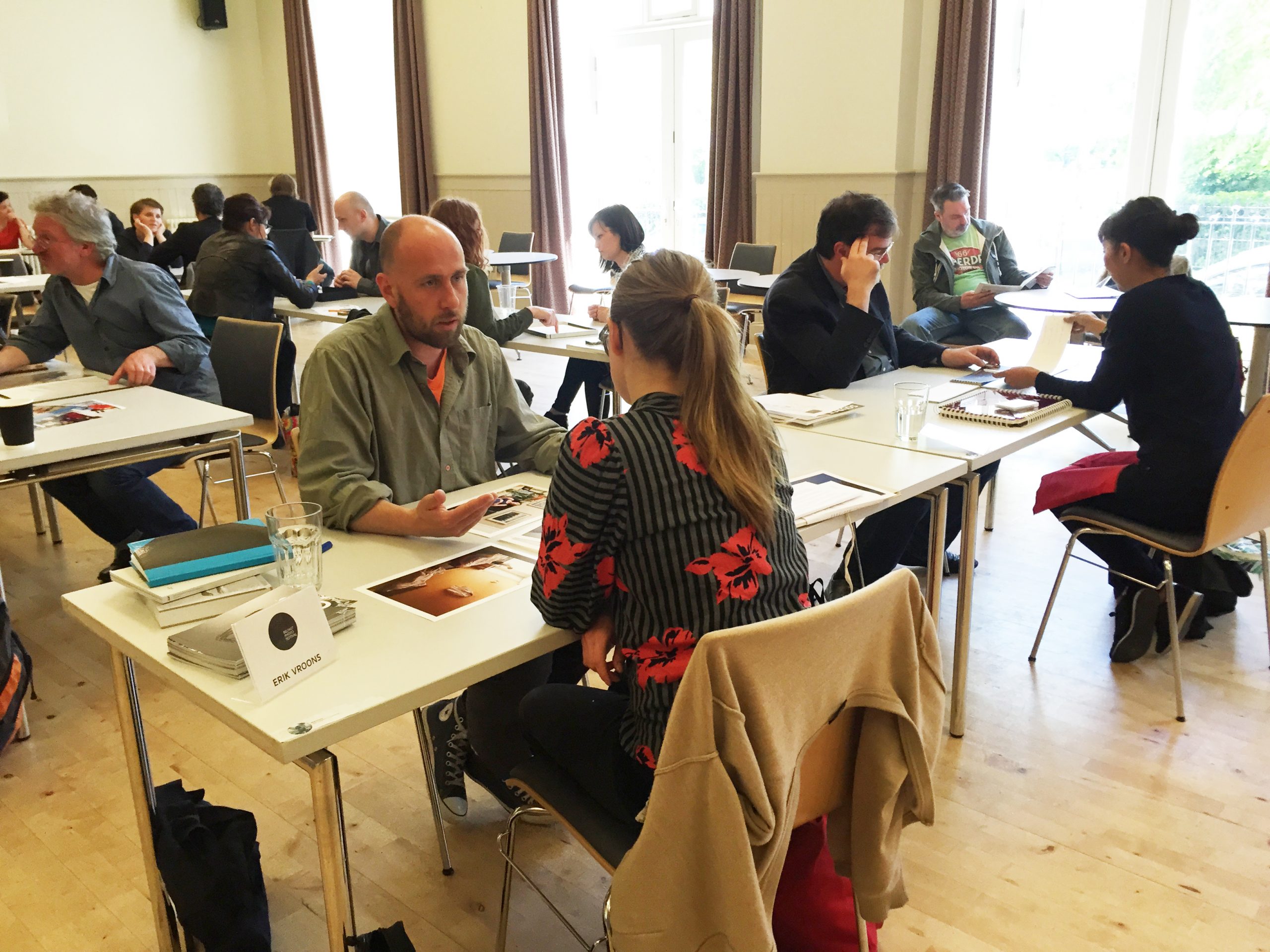 We're super excited at Shutter Hub to be working with Belfast Photo Festival this year and sharing our knowledge through the Portfolio Reviews – read on for more info!


Belfast Photo Festival presents a day of one on one portfolio reviews with Irish, British and International experts. The purpose of these reviews are to provide both photographers and artists working with photography the opportunity to meet one on one with professionals from the UK, Europe and America. Through these reviews participants can expect to gain vital feedback on their artistic development, expand their professional networks and exchange ideas. Each review session will last 20 minutes, PLEASE arrive on time for sessions.
The Festival has carefully selected international experts in the field of photography and art from around the world to review for one day. (Reviewer Bios can be viewed further down the page) The invited reviewers are looking for new, emerging talent and works by established artists utilizing photography. Whilst the purpose of the review is not guaranteed to deliver exhibitions, publications or representation, these are potential outcomes.
We have a bespoke booking system so that reviews can be selected online. This system allows you to choose reviewers. It is a first come first served basis. Please note, your reviews are not confirmed until you have paid.
PLEASE NOTE: Spaces are limited, you must submit the application form and a list of the reviewers you are most interested to meet. Given that the review spaces are limited, we may not be able to give you all the reviewers you request. You will be given a list of reviewers and times based on how many sessions you indicate you wish to purchase. It's extremely important you arrive on time for your sessions and come prepared! Sessions will be kept to time and you cannot 'make up' any time lost.


Full details on the Belfast Photo Festival Portfolio Awards are available here.
REVIEWERS:


SUSANNA BROWN – CURATOR OF PHOTOGRAPHY: VICTORIA & ALBERT MUSEUM, LONDON (U.K.)
Susanna is Curator of Photographs at the Victoria and Albert Museum (V&A), home to the UK's national collection of the art of photography. She helps build the V&A collection, teaches, writes and curates exhibitions, most recently A History of Photography: The Body; Horst: Photographer of Style; and Selling Dreams: One Hundred Years of Fashion Photography. Susanna has contributed to numerous books and journals on historic and contemporary photographs. She lectures internationally and has been an invited reviewer at festivals including Fotofest, Houston, and the Hyeres International Festival of Fashion and Photography. Prior to joining the V&A, she worked in the photographs collection at the National Portrait Gallery, London, and studied at Bristol University and The Courtauld Institute of Art.
ALESSANDRA CAPODACQUA – WRITER / CURATOR: SIFEST (ITALY)
Alessandra is a photographer, a writer and a curator of exhibitions. She teaches photography for national and international schools and colleges. As a curator, Alessandra has developed exhibitions of photography and has participated in the creation of festivals of photography in Italy and abroad, such as the International Triennial Festival of Photography, Backlight in Tampere (Finland) and SI Fest 2016 in Savignano sul Rubicone (Italy). She regularly participates in portfolio reviews: her task is to help photographers organise and expand their artistic production, she also offers feedback for improving careers in photography. Her main area of interest is documentary photography, photojournalism, street photography, and visual story-telling. She also judges for International Photo Awards and Prizes, and is a regular contributor to LensCulture.
SHEN CHAO-LIANG – PHOTOGRAPHER / CHAIRMAN: PHOTO EYE, YOUNG ART TAIPEI (TAIWAN)
Shen has worked as a photojournalist for more than 20 years, and is now a full time artist and curator. He is a lecturer in universities across Taiwan and has been the chairman of Photo Eye at Young Art Taipei, since 2014. Shen's work focuses on social landscapes and the life conditions around the realities of the day to day life of Taiwan. He has won various awards in Taiwan, Korea, Japan, China and the U.S.A, including the Asia Award in Sagamihara, Japan (2004), the Dong-gang Photography Award, Korea (2006), and the IPA (International Photography Awards) 1st Place in Professional: Book of Documentary of the USA (2012).
MONIKA CHMIELARZ – ARTISTIC DIRECTOR / PHOTO EDITOR: BLOW PHOTO, DUBLIN (IRELAND)
Blow Photo is a large format image-based publication featuring both emerging and established photographers from around the world. Blow was awarded the Overall Print of the Year Award 2010 at the Irish achievements in photography, in 2013 & 2014 and received three consecutive nominations for one of photography's most prestigious prizes, the Lucie Awards.
MALCOLM DICKSON – DIRECTOR: STREET LEVEL PHOTOWORKS, GLASGOW (U.K.)
Malcolm is a writer, curator and organiser. He is the Director of Street Level Photoworks, a leading photography arts organisation that provides artists and the public with a range of opportunities to make and engage with photography. He curates and co-ordinates a programme which embraces different genres of photography, which is extended through a network of local and community venues, regional art galleries, and through national and international partners. The organsiation is a lead partner in Scotland's Season of Photography, which links the diverse exhibitions and events around photography across the country.
KRISTEN GAYLORD – CURATORIAL FELLOW: MUSEUM OF MODERN ART, NEW YORK (U.S.A)
Kristen Gaylord is the Beaumont and Nancy Newhall Curatorial Fellow in the Department of Photography at The Museum of Modern Art, where she has worked on exhibitions and publications including, most recently, Ocean of Images: New Photography 2015 (2015); One and One Is Four: The Bauhaus Photocollages of Josef Albers (2016), Arbus Friedlander Winogrand: New Documents, 1967 (2017), and the forthcoming survey of Stephen Shore and publication Photography at MoMA: 1840 to 1920. She curated the inaugural Duke House Exhibition Series at HYU's Institute of Fine Art (2016-2017), where she has taught and published on 19th and 20th century art.
KAREN HARVEY – FOUNDER / DIRECTOR: SHUTTER HUB (U.K.)
Karen Harvey is Founder and Director of Shutter Hub, the photography organisation supporting and promoting creative photographers internationally through exhibitions, networking and opportunities. With a wide range of experience working as a photographer and writer, creative consultant, mentor and curator, Karen has spoken about developing a career in the photography industry on many occasions, most notably at Foam Museum Amsterdam, the National Photography Symposium, London Art Fair, London Photomonth, the Festival of Creative Industries, and across the UK at universities and colleges. The Shutter Hub goal is to bring photographers together to help them further their careers, get better opportunities and be part of something positive and supportive.
TRISH LAMBE – CURATOR: GALLERY OF PHOTOGRAPHY, DUBLIN (IRELAND)
The Gallery of Photography is Ireland's leading centre for contemporary Photography. Trish is responsible for the curation of the exhibition programme. She is also a nominator for Prix Pictet International Prize and has sat on jury panels for national and international photography awards. Trish is a Director of Borderlines project, a major archive project addressing the legacy of conflict in Ireland.
ELISA MEDDE – MANAGING EDITOR: FOAM MAGAZINE (NETHERLANDS)
Elisa is Managing Editor for the hugely popular Foam International Photography Magazine. After studying History of Art, with majors in Iconology, History of Contemporary Art and History of Photography, Elisa worked for various cultural institutions, publishing houses and non-profit organisations as project and research co-ordinator as well as independent curator. Her academic research reflects on the relations between image and power, particularly in the context of contemporary photography.
TOM SEYMOUR – DIGITAL EDITOR / FEATURES WRITER: BRITISH JOURNAL OF PHOTOGRAPHY, LONDON (U.K.)
Tom is a photography and arts journalist from London. He is the editor of British Journal of Photography online and writes long-form features for the worlds oldest photography magazine, while also writing on photography for titles including The Guardian, The Financial Times, The New Statesman, Foam, Vice and The BBC.