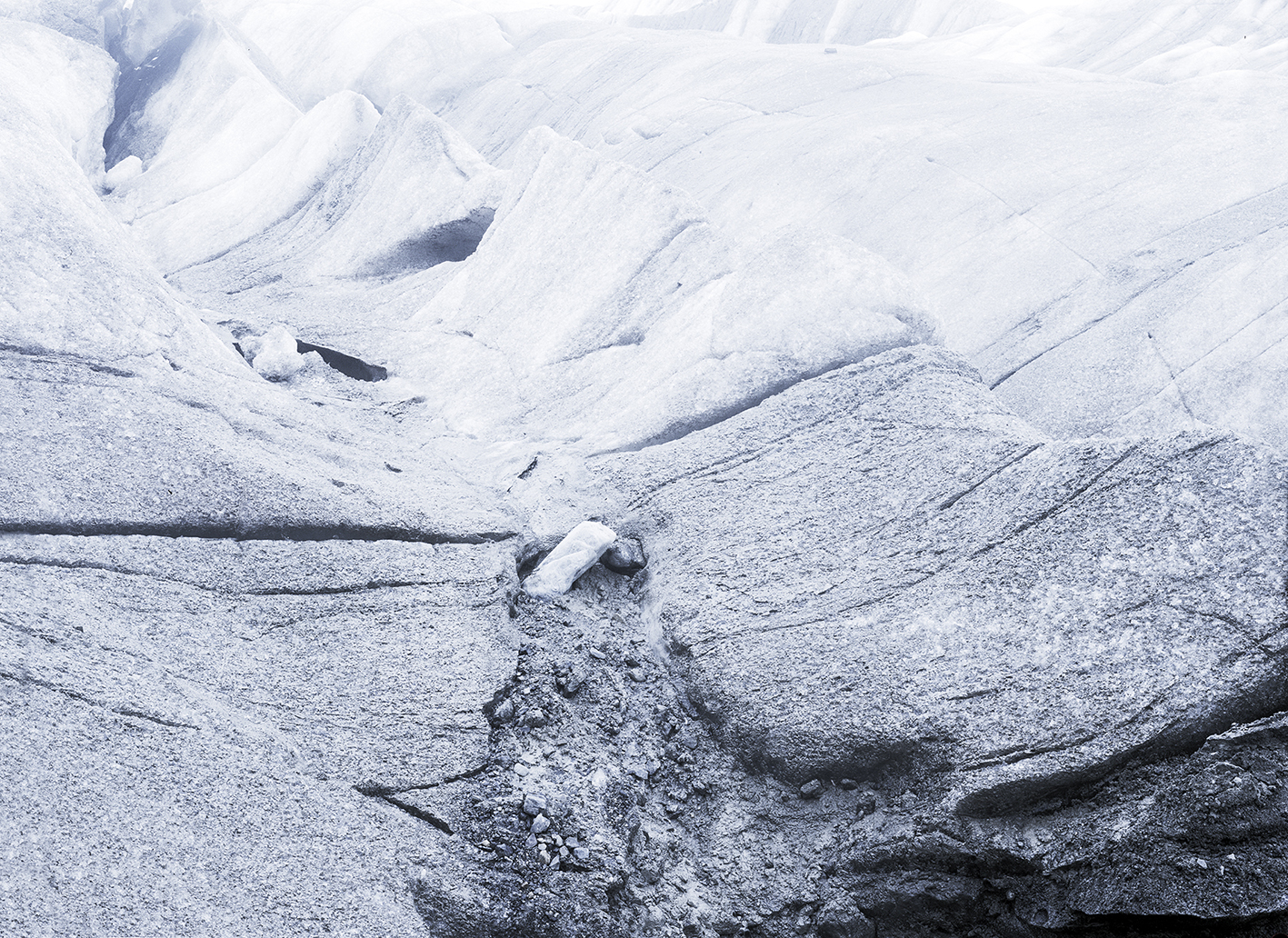 Lowlands is the result of a dialogue between Shutter Hub member, artist Ester Vonplon, and musicians Taylor Deupree & Marcus Fischer. It was initiated by IIKKI – a project which brings together visual and music artists to produce a body of work in the form of a fine art book and a vinyl. We loved the work – a beautiful and ethereal visual and audio journey – and just had to share it with you!
Lowlands was created over the course of a year, with the journey beginning when Ester Vonplon travelled to Spitsbergen in the Arctic Ocean in summer 2016.
She sailed the ice-clogged seas of the Arctic Ocean on a three-masted sailing vessel, to capture the impressions of the calving glaciers and melting ice.
This journey in the Arctic Ocean was the perfect beginning for Taylor Deupree & Marcus Fischer to compose and record Lowlands.
The complete project works in two physical imprints – the book and the vinyl.
IIKKI recommend that these be appreciated in different manners:
– the book watched alone
– the vinyl listened to alone
– the book and the vinyl watched and listened to together.
Editions are limited to 500 copies of the fine art book and 500 copies of the vinyl.

Book: hardcover, 30cm x 22 cm,112 pages, 88 photos, printed on Munken print white paper 150g/m2, logo, slot and anthracite circle embossed.

Vinyl: cutting lacquer, printed on polish paperboard, mastered by Taylor Deupree.
You can listen to a preview of the music, and order the book and the vinyl, at the IIKKI website, here.
All images © Ester Vonplon
---
Not a Shutter Hub member yet? Join here for opportunities to promote your work online and in exhibitions, access selected opportunities, events, seminars and workshops, meet up and share photographic experiences, and become part of our growing community…