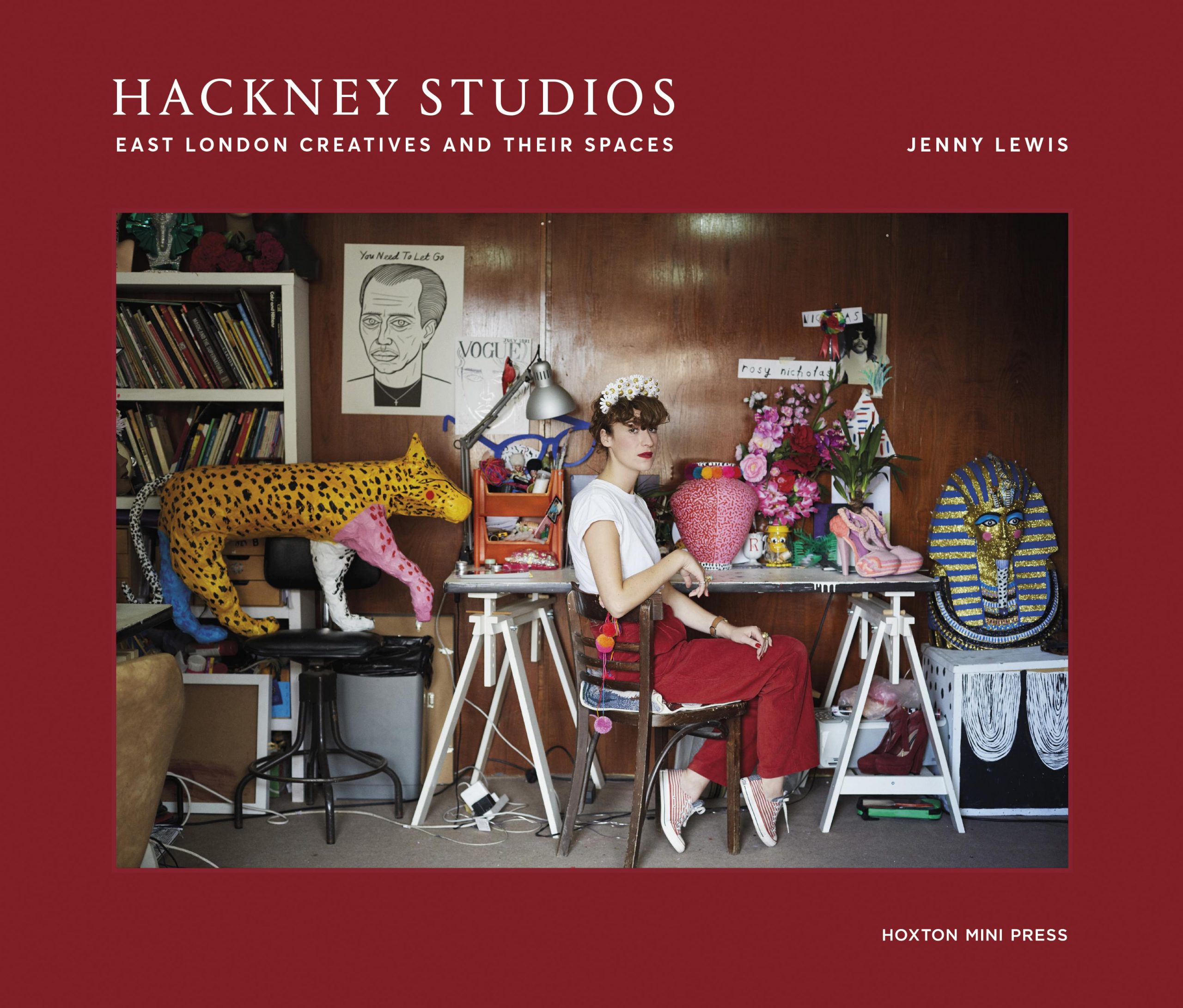 Introduction and interviews by Sophie Howarth.
We love Hoxton Mini Press, and we love Jenny Lewis – long time Shutter Hub member, Girl Town exhibitor, and the photographer behind One Day Young. Her new photo book Hackney Studios will be released on 6th April and is available to pre-order now.
Powerful portraits of artists in their studios across Hackney, accompanied by quotes giving an insight into the creative process.
Jenny Lewis spent four years in and out of studios across Hackney, photographing a tribe of artists who over time have defined the area. Painters, illustrators, filmmakers, jewellers, ceramicists and fashion designers invite us into their studios and share their private thoughts about the creative process.
The project began with a chance encounter with fashion designer Isobel Webster and grew organically into a 'family tree' of the borough's creative community, with each artist nominating the next person to be photographed. Lewis recalls, "The threads of loyalty and inspiration connecting people to one another was heart-warming; the artists would nominate their assistants, designers nominated performers while others selected their old tutors. The usual art world hierarchies didn't apply here, the selections had a humanity and a personal history giving the series a soul."
Lewis notes that several of the artists featured in the project have since been forced to leave their studios due to the steep rent increases threatening creatives across East London, and as such, hopes that this book will stand as a timely reminder and celebration of the spirit of creativity in one of London's most dynamic areas.
Jenny Lewis moved to Hackney over twenty years ago after acquiring a Fine Art degree from Preston University. Since then she has made her living as an editorial photographer, but alongside this continues to pursue a range of personal work. Much of this centres on her experience of living and working in East London. This is her second book to be published with Hoxton Mini Press; her first, One Day Young was published in 2015.
Hackney Studios will be published 6th April 2017 by Hoxton Mini Press.
£20 Hardback,116pp, 265 x 220mm.
Available to pre-order here.
All images: © Jenny Lewis
---
Not a Shutter Hub member yet? Join here for opportunities to promote your work online and in exhibitions, access selected opportunities, events, seminars and workshops, meet up and share photographic experiences, and become part of our growing community…