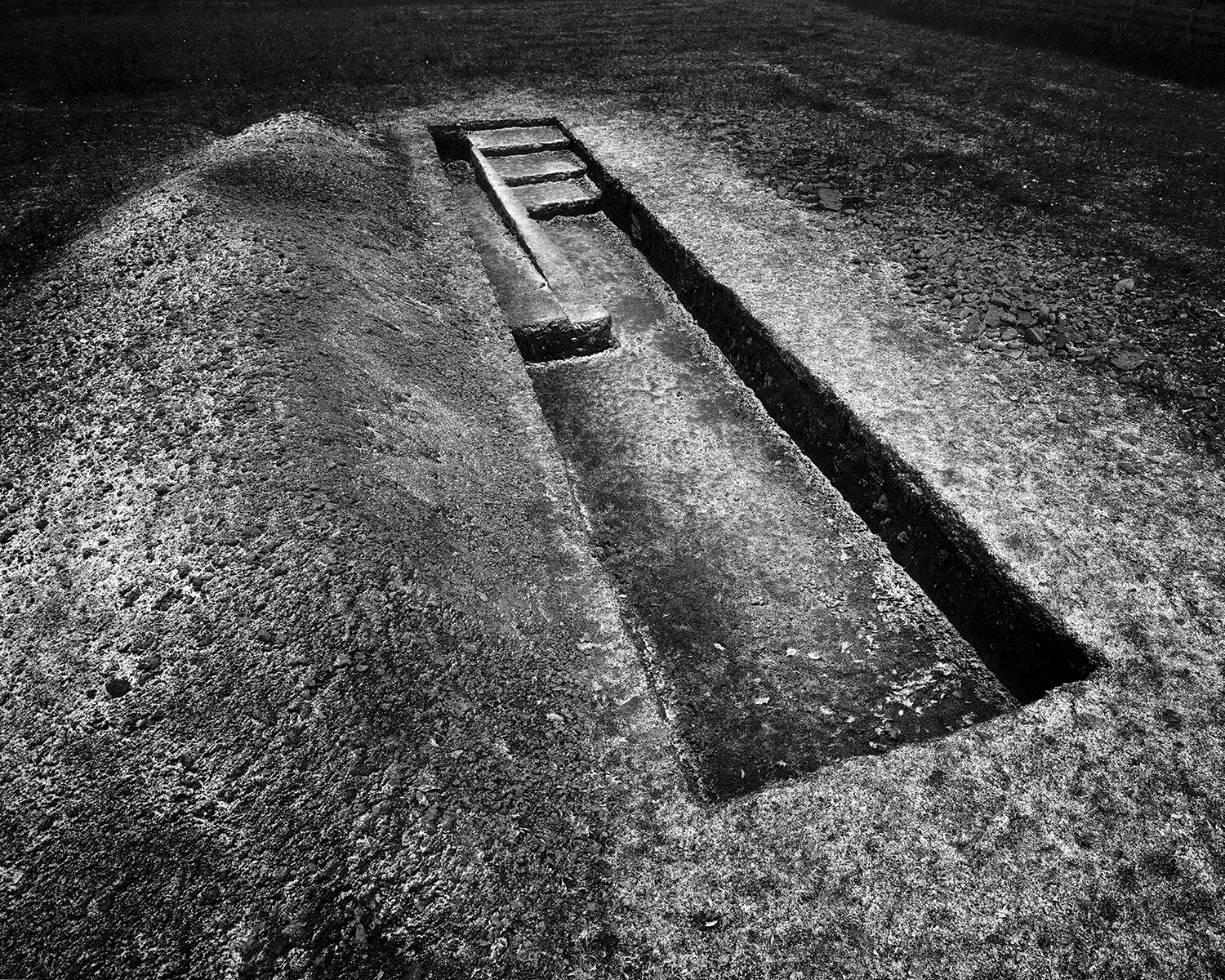 Huge congratulations to Shutter Hub member Ben Altman, whose project The More That Is Taken Away has been awarded a 2019 John Simon Guggenheim Memorial Foundation Fellowship!
In this project, Ben responds to violent turning points of modern history, how they have formed our world, and what it means to inherit such collective traumas. To mourn, memorialise, and activate these intractable episodes he draws ideas and materials from a range of practices. Working in the context of his home and at sites around the world, he uses photography, video, and performance; his presentations vary from traditional to multi-disciplinary and interactive.
The More That Is Taken Away has been Ben's main focus for the past eight years, and the generous funding that comes along with the fellowship will allow him to complete the work, and he still has a lot to do! He is currently editing the hundreds of hours of video into a mid-length movie and installation-ready footage, and will soon be making some nice prints. He is also planning an artist book, and more. To Ben, the award means a wonderful vote of confidence and will introduce the project to a wider audience.
Ben trained as an artist by studying physics, towing icebergs, racing sailboats, and working in commercial photography. His primary media are photography and video but he also draws ideas and materials from Land Art, studio art, sound art, sculpture, installation, and endurance labour.
A British-born naturalised US citizen, his father was Jewish and his mother Anglican; his mixture of heritages and national identities influences his work. Although only collateral members of Ben's father's family were caught up in the Holocaust, that connection underlies his concerns. His mixed origins and migration often lead him to frame his ideas with questions of home and belonging. He continues to develop his practice towards personal and public ownership of past mass violence and he is beginning to explore how his work can take an activist role in addressing current large-scale failures of social justice.
Ben has exhibited, in recent solo and two-person exhibitions or as a featured artist, at Light Work, Syracuse, NY; the Pingyao International Photography Festival, China; Photo Is:rael, Tel Aviv; Art at the ARB, Cambridge University, UK; the Dowd Gallery, State University of New York at Cortland; the Handwerker Gallery at Ithaca College, NY; the Sol Mednick Gallery, University of the Arts, Philadelphia, PA; and the Kopeikin Gallery, Los Angeles, CA.
Ben has received Individual Artist, Film Finishing Funds, Artist in Community, and SOS grants from the New York State Council on the Arts. His work has been selected for the Fellowship Award of the Houston Center for Photography, the Critical Mass Top 50, the shortlist for the Meitar Award, and others. The More That Is Taken Away is a Fiscally Sponsored Project of the New York Foundation for the Arts.
Ben lives in upstate New York and also spends time in South Devon, UK.
See Ben's Shutter Hub portfolio here and find out more about his work on his website.
---
Not a Shutter Hub member yet? Join here for opportunities to promote your work online and in exhibitions, access selected opportunities, events, seminars and workshops, meet up and share photographic experiences, and become part of our growing community…