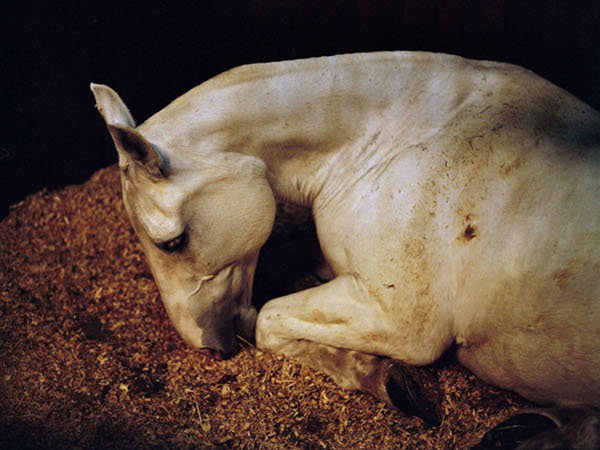 Anima and The Widest Prairies is the first UK solo exhibition by Dutch artist Charlotte Dumas. It features her first moving image work Anima (2012), a contemplative video capturing the caisson burial horses of Arlington National Cemetery in the United States as they slowly drift in and out of sleep in their stables.
Also on display are selected photographs from her latest series The Widest Prairies (2013) made while tracking wild horses in Nevada. Charlotte Dumas' compelling images of animals aim to provoke subtle relationships between the viewers and the subject, presenting them as catalysts for our emotions. Her tender portrayals express a vulnerability that is as much about the human onlookers as the animals.
The exhibition will run at The Photographers' Gallery, 16 – 18 Ramillies St, London W1F 7LW between 6 February 2015 and 6 April 2015. For further information visit the website here.