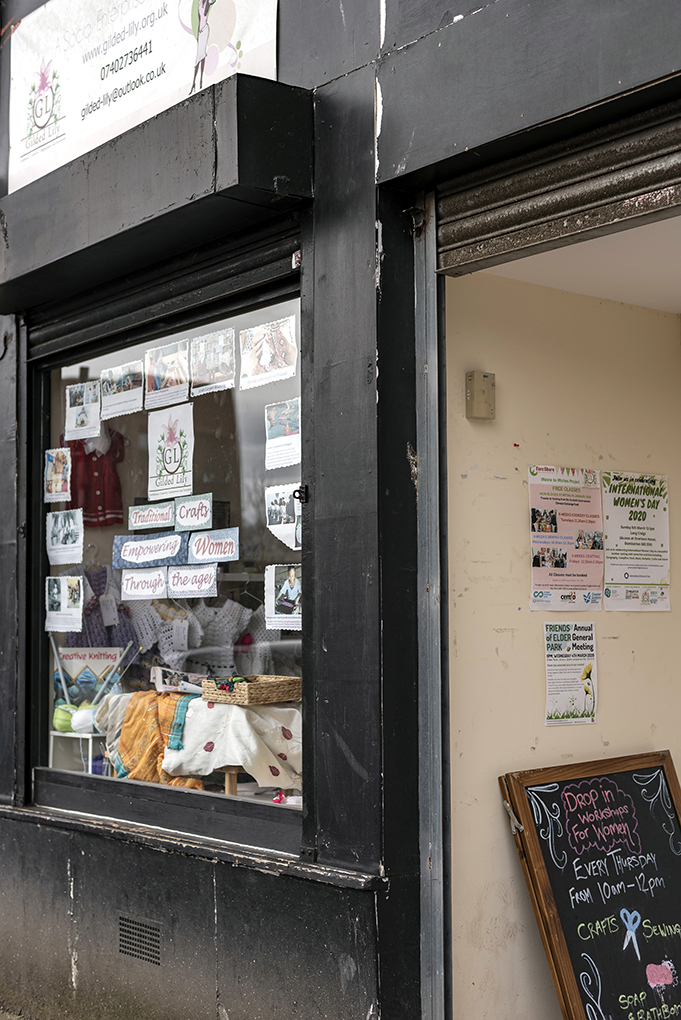 This year ACTINIC Festival attracted alternative process photographers and artists from around the world to take part in a series of exhibitions and events across Edinburgh. It included a Juried Contest of which Shutter Hub was proud to be one of the sponsors. First place in that contest was awarded to Miša Keskenović, currently based in Slovenia, whose beautiful wet plate collodion images captured the imagination of the jury. Part of the prize was a free year's membership, combined with mentorship from Shutter Hub. We decided to find out a bit more about the inspiring story behind the artist and his work…
Who are you?
Haha – good question! I have been asking myself that for the last 48 years. I, Miša Keskenović, was born in 1967 in Bosnia. The war in 1991 effected me very much, I was a young man and had big ambitions, but the consequences of the war directed the life of people in ex-Yugoslavia in a different direction, which is felt even today.
I have returned to my birthplace a year ago to find only the ruins and some photos from the time I have started going to the university. It was a sad visit, also to see the streets named after my friends from my childhood.
A lot of influence came also from working in theatre and with actors for 20 years, it influenced me personally and how I work. All the experiences formed me as I am today, how I look at life and also at photography. Since I have grew up in the countryside, lived simple life and after 25 years living in the city I am very thankful to return to the country, my roots by living in the forest in Slovenia. It helps me to be in touch with my self and to focus on what is important.
(See photographs 19, 20 & 21above)
When did you first discover your interest in photography/visual art?
As I think about it the answer is always somehow connected with the loss of my family (my parents divorced when I was 2 years old). My mother was sent to Germany to work and I rarely saw my father – my grandparents raised me. I have a blurred memory of my father, who was also an amateur photographer. I remember peeking into my fathers darkroom, not understanding what is going on, his waving and me covering his red glass window. All of his photos were underexposed and scratched. Because of the war I have lost almost all my photos from my childhood – maybe that doesn't seem that important, but photos function as witnesses of time, bring up emotions and I am sorry for not having them. But I guess subconsciously my father had a big impact on me, his photography, in a way a process I call an archetype of a mistake was created in me that I see as a pure visual art. In black and white photography the emotional contrast is most visible.
Where did you go from there, and how did you develop things to where you are now?
I studied at Fine Arts Academy in Zagreb (Croatia) from 1989-1991, after that war started in ex-Yugoslavia and I continued my studies at University of arts in Belgrade (Serbia) – department for Film and TV camera from 1991-1993. I have graduated with the study on Wet plate collodion process. I felt a kind of schizophrenic feeling between my heart and mind in the transitional period from 1991, the changing of the system – from socialism to capitalism… photography was my cure, my escape from everyday struggles in that time, also it was very hard to build a career when poverty and misery was all across the country. Nevertheless I never gave up even though I continued to work in a small studio I have made in my house in Sombor. My focus at that time was my family, my children. Of course many people escaped from Serbia but I consciously decided to stay and make a life somehow. After coming to Slovenia 3 years ago it opened new perspectives and I started to focus on my work in more professional level.
What work of yours would you say best represents you and your practice?
In my work as an input I like to use camera obscura and paper negative or wet plate collodion process. Beehive panels are most representative in that sense, since I like to explore all possibilities and merge old and new photo techniques. I am inspired by my surroundings and the process how the photo emerges. I like to work in "one shot" concept. I use my intuition – I also love that in collodion, most of all the "slowing down" these processes demand. Because of this fact I have to connect with the subject and by feeling I know when I have caught the singularity and uniqueness of the moment, also the "time capture", long expositions in this processes inspire me and I see it as alchemy.
How did you feel about being awarded first place in the ACTINIC Juried Contest and what did you think about the concept of the festival in general?
Of course it meant a lot to receive the first place award. I also perceived the award or even the acceptance to participate in the festival as a confirmation of my longtime efforts and researching the field of alternative photography. The prize made me very happy. On the other side it means a lot also because I really respect the works of other colleagues that were selected for the festival. I think the concept of the festival is very significant because of its emphasis on analogue techniques and exploring the combination of old and new photo processes. This kind of concept encourages and maintains the importance of skill and knowledge about photography that is slowly decreasing with the popularity of the digital.
Can you explain a bit more about the process and technique behind your winning entry? Also in general how do you approach using alternative processes to make your art, and can you give us some insight into that?
The work Matija belongs to my project Beehive panels I have exhibited in Photographic museum in Maribor, Slovenia (18 pieces, different dimensions). Beehive panels are an ethnological heritage in Slovenia. Beekeepers used to mark their beehives to differentiate the bee families. Usually a local painter draw pictures from everyday life, mostly with religious motifs with humorous sarcastic inputs – it was very nice visually also. I was already making photos with my pinhole across Slovenia, since I just moved here I was excited by the heritage and nature. Observing all that spontaneously made the Matija photo – the statue is portraying a hero Matija Gubec calling for rebellion, behind him you can see buildings with their socialistic architecture and then the "coming" or disappearing of Audi car that symbolizes the capitalistic era of money, materialism etc. I used camera obscura made of a can, pin hole 0,18mm in diameter and paper negative (classic agfa – I have used 2 paper negatives together). I have shaped the negatives in half circle inside the camera. The exposition was around 60 min, mostly I work intuitively. I have developed the photo in pyro developer and scanned it and made a digital negative. When you work with wood you already have a potential problem not knowing how much tannin it has and when you develop the print different reactions happens. Knowing that I have used a modified preparation for the panel like they do in orthodox icons – gelatin in combination with acrylic varnish works as an isolation. The edges I protected with bee unbleached wax. The whole process continues with putting layers of gesso and letting it dry for 24 hours. When the panel is ready I make the print – in this case, salt prints toned with gold. The panels are polished with bee wax.
I like to play, to explore and to not be certain about the final result. Mostly I am fascinated with the concept of mistake. Alternative processes give an opportunity to use the mistake that happens for various reasons very creatively. It is a challenge to master the processes technically but I am not burdened or strained by perfection, I try to use the specifics of each process to enable myself more artistic expression.
What inspires you and who do you admire?
When I was younger I had admired and looked up to the pioneers of photography – their struggle and determination led photography to where is today. I have learned from them. Now I think authenticity is most important. Everything that is authentic inspires me. And I try to do the same using the techniques I have learned. Most beautiful thing in the world is simple singularity and uniqueness in all things and that inspires me.
Can you give us an idea of what the photography is like in Slovenia and whether there is anything particular about that that has influenced your work?
I have been living in Slovenia for 3 years now and it is hard for me to judge. I have been a mentor on some workshops in Slovenia – most known photo event was Fotopub festival in Novo mesto. I have met there some great photographers. I like the serious intentions and professionalism in the festival, the quality of the mentors and programmes they have offered. Really impressive photographers with a lot of knowledge and skill. Unfortunately the festival died because the recession ate all the funds. Slovenia is a small market with a few serious galleries, I dare to say there is no real market for artistic photography, not yet established anyway.
Slovenia has some really valuable places and history that concerns photography. Most known is glass studio Pelikan from 1899 that is cared by the Museum of new history Celje – the studio has all original equipment and is in original state. It was renovated last year and it (for me) sadly only functions as a museum. There were attempts for reviving it – unfortunately it doesn't seem to give possibilities to make it alive again.
The nature and the old ways of life in Slovenia influenced my work, or better to say inspired it. And the general more open atmosphere and activity among colleagues gave me more motivation to continue and explore alternative photographic processes.
What are you planing next and where do you see yourself in 10 years?
My plan is simple. To continue to do what I do, represent my work, cooperate with institutions and photographers. To do what I do, take one step at the time. In 10 years? Hard question. Life is always surprising. Most of all I would like to stay in our woods with my wife and with her help and participation live from what I do best – alternative photographic processes.
You can see more of the work of Miša Keskenović at his Shutter Hub profile here.
Is there someone that you'd really like to see us interview on Shutter Hub? Drop us a line and let us know!