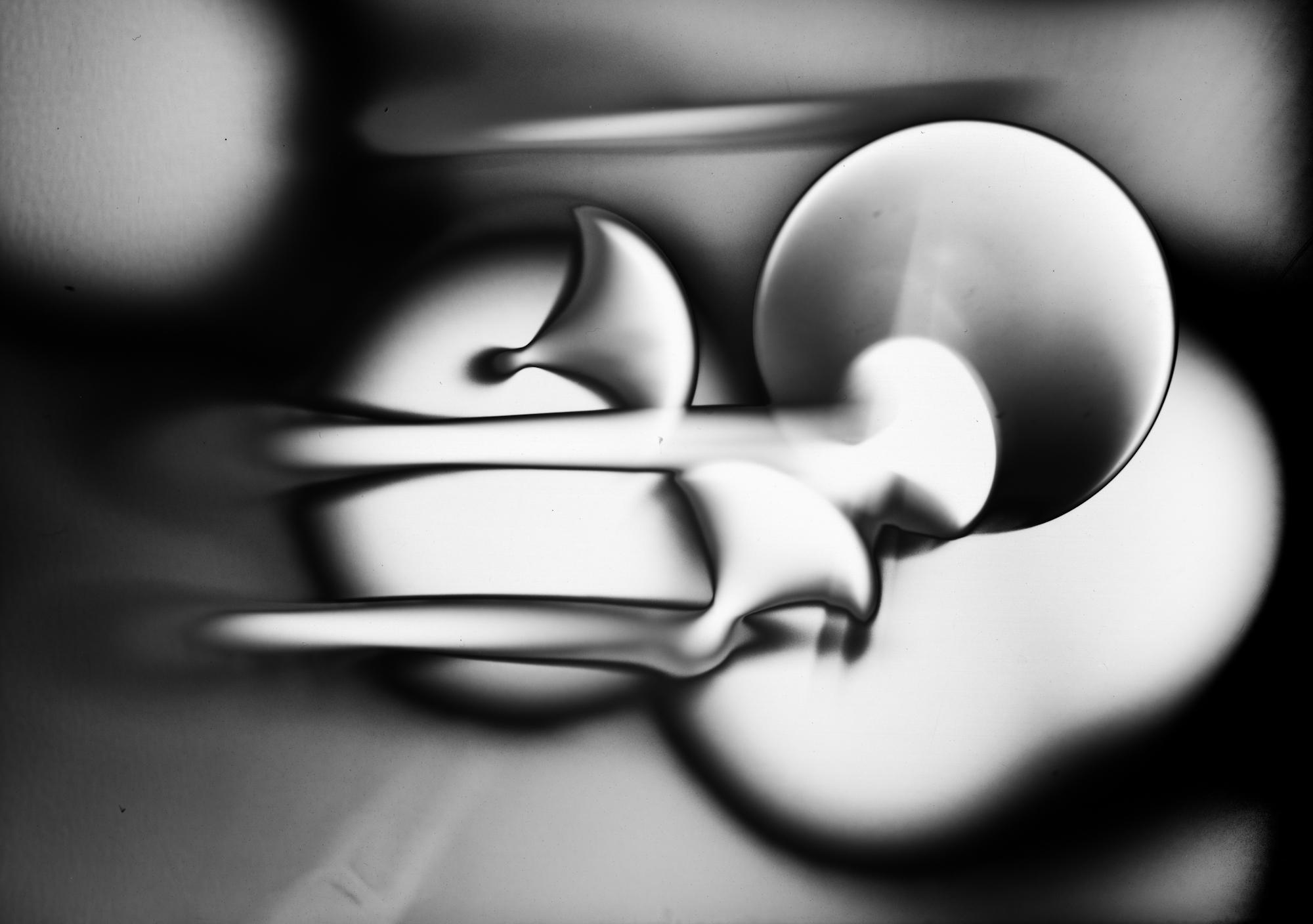 Michael Jackson is an artist based in Pembrokeshire, where he creates images using a variety of techniques, based on the natural environment around him – in particular the properties and physical aspects of the coast. His work has been exhibited in Copenhagen, Hong Kong, Beijing, Berlin, New York, Cardiff, London & Los Angeles. His work has featured in the Hasselblad Masters On Tour exhibition and he has won The Chris Beetles Award. We speak to him about his career and his work today…
Who are you?
My name is Michael Jackson. I suppose that you could call me a photographer, although my work moves in strange directions sometimes that do not involve cameras or film. I live in a very rural part of West Wales, deep in a valley surrounded by trees and streams.
When did you first discover your interest in photography?
My first interest in art was painting. I spent some time studying oil painting and had my own studio in a local stately home. It sounds very grand, but in fact my studio was the old toilets that were not in use any more. While studying there I moved from oils to charcoal. I find colour very difficult to understand and I am completely confused by the concept of someone having a 'favourite' colour. I found that I get the most excitement from a tonal image, so charcoal was a natural progression for me. Eventually I noticed some Holga images on the internet and the deep blacks and wonderful textures captivated me completely.
Your biography says that you initially studied painting, and then went on to an apprenticeship under the landscape painter Christopher W. Baker. How has this influenced your technique, and do you feel that this has given you a different approach to photography?
I think that this early period in my life was essential in providing me with a strong outlook towards making art. It was at this time that I became aware that making art is not just a hobby; a gentle pastime to relax with. I realised that it can be as serious and as important as science is to scientists and as such should be taken seriously. When you come to that conclusion you begin to take yourself and your work more seriously. You start to consider the option of dedicating yourself to the idea of making art. It is no light decision – you are deciding to make this one time that you have, this one life, dedicated to something that you cannot explain and you cannot map out. There is no solid career progression. The chances of making any money at it are minimal and everyone that you know thinks you are insane – and yet you still go ahead and do it. There is a certain amount of selfishness involved in dedicating yourself to something like that.
With regards to technique, I think the painting helped in the way that I think and see. I still find that I am inspired most by painters – Andrew Wyeth, Keith Vaughan, John Virtue. I find it interesting that many photographers wish that they could paint as well – it is as if they have a burning desire to apply more of themselves into their work rather than having to rely of reality so much.
Your work is very much based on aspects of the natural world and the coast in particular (with projects based around shifting sands, rocks, sea birds) which span a gap between creating a record of the physical world and an abstract representation of it. Do you see the ever changing world as a subject which you need to record and document, or purely as a means to create the shapes and patterns which find their way into your art?
I see the world as a playground for study. Everything has its place, its moment. Everything can offer you an exciting image – you just have to find it. What excites me, with every series that I start work on, is how many discoveries there are to make. It can be quite overwhelming. The difficulty is to try and channel your interest in definite directions – you concentrate on specific things – otherwise the world can swamp you with what it has to offer. Take the work on Poppit Sands for example; I could easily spend the rest of my life photographing just that beach – even just one ten foot square of that beach. That space, with its constantly changing landscape, the different tides, the different flows of water, the different seasons, the different times of day, heights of tide, weather conditions – it all changes that small space. And that is without taking into account the options of different cameras to use, different films, different lenses. And on top of all of that you have the most variable thing of all – yourself – your ideas, your thoughts. So suddenly, what looks like a small patch of sand becomes an incredible source of ideas that could last you for a long long time. The prospect of photographing something like a mountain with any depth is just too much to even consider. I honestly would find it too much.
Your current project Luminograms certainly tend more towards the 'abstract', being prints created solely by the use of light directed onto paper in the darkroom (the light therefore becoming the subject). Can you explain a bit about that process and what attracted you to it?
I find that this work with light is so exciting. It feels like I am working with something unreal – as if I am holding up a mirror to show a hidden world. I started playing with light when I had a number of off cut pieces of paper in my darkroom. I quite often sit in the darkroom and mess about with anything that I have in there. I find the limitation of facilities a very stimulating thing. Like I said before, too much choice can water things down – but if you are intent on doing something with only a few scraps of this and that then you have to look harder and think differently. Creative play is a wonderful, time consuming, thing.
I find that all my projects feed into each other like one big family tree – with my work at Poppit Sands as the solid trunk running along the middle. I discovered that if I directed light at the photo paper I could 'mould' that light and three dimensional objects would appear. I didn't make them – it felt as if they had always been there for anyone to find – I just happened to discover them. And when something like that happens you just have to run with it – initially trying to make a process that is repeatable. And after many, many boxes of paper I made a few more exciting discoveries which all added together to give me the images that I make now. I didn't even know that they were luminograms until someone on Facebook told me.
For me they provide a way of satisfying a creative need without having to rely on reality. I can shape and mould light into abstractions – creating images that are as close to painting as I can get. As you mentioned in your question; the light becomes the subject. And the really exciting thing is that there is so much more to discover. The door on this idea has only just opened a tiny bit.
Who do you admire, or who inspires you?
I admire anyone who makes any kind of a living at making art. It is such a hard thing to do. I am inspired by so many people – but mainly painters and musicians. I love to read about an artist's life rather than details of how they made their work. I find that I can enjoy painting in depth without it subconsciously bleeding into my own work. I find the solidity of Keith Vaughan's painting exciting – the masses of shapes and tones seem to bring something new out into the world. The hidden menace in Andrew Wyeth's painting once again bring something hidden for the viewer to discover, and the sweeping bold abstractions of John Virtue take the reality and colour out of a landscape but provide you with such strong basic shapes and tones that you can feel the sun on your face and smell the grass in the wind. I am always in awe at how artists can do this to their viewers.
I am also inspired by music. Every time I visit Poppit Sands I play Philip Glass on the way, and also when I develop the film. His music makes me feel as if I am flying over the beach, looking down at this massive abstract painting.
Run us through your average working week.
I work strictly five days a week – 8.30 to 4.30. Every morning I walk the dogs, try to rid my mind of any negativity that has built up and I also hunt for rocks to photograph for my Child's Landscape series. I then work in the studio at whatever series I am taken by at that moment. Some days I can be developing a roll of film from Poppit in the morning, followed by photographing rocks in a fishtank before lunch and then spending the whole afternoon in a knot of frustration with making luminograms in the darkroom.
Depending on the weather and tides I will get to Poppit Sands when I can. No matter what else I am working on I still need to refresh myself at the beach.
I nearly always do admin in the evening once the kids are asleep. I try to keep weekends clear for the family, but I do find that two day break a difficulty. Monday morning is quite often wasted by trying to get back into the swing of things after the weekend.
Do you have any advice for artists who are just starting out? Is there anything you wish someone had told you when you started?
My advice to any artists who are just starting out would be to work things out from the ground up. Don't use other people's minds to create something that essentially should be as unique as you are. It is a harder route to take, but worth it. Don't admire anyone's work in the same medium as yours too much – you may end up producing work that is like theirs. Find your heroes elsewhere. I love seeing artists who produce work that is the complete opposite of their influences. It shows that they were not influenced by the work alone, but by the mind of the artist instead. Kind of like admiring a scientist for his ability to work out complicated problems rather than the answers themselves.
What are you planning to do next, and where do you see yourself in 10 years time?
I have an exhibition of my Poppit Sands work coming up at the Oriel Y Parc in St. Davids, Pembrokeshire in September through to November. I am so pleased to be finally showing this work in Wales. It has been all around the world but not yet in the country it was made. In the near future I hope to move forward with my work and bring it into a new place. I wouldn't want to be any more specific than that – I just like the future to be open to whatever happens.
As for what I am going to be doing in 10 years time – I just hope that it is something that I could never imagine doing – something that I just wouldn't be able to get my head around as I sit here right now.
You can find out more about Michael Jackson at his website here. He currently has work on show with Fotofilmic touring exhibition, and his Poppit Sands exhibition will take place between September and November this year at Oriel y Parc Tower, Pembrokeshire National Park.
Is there someone that you'd really like to see us interview on Shutter Hub? Drop us a line and let us know!