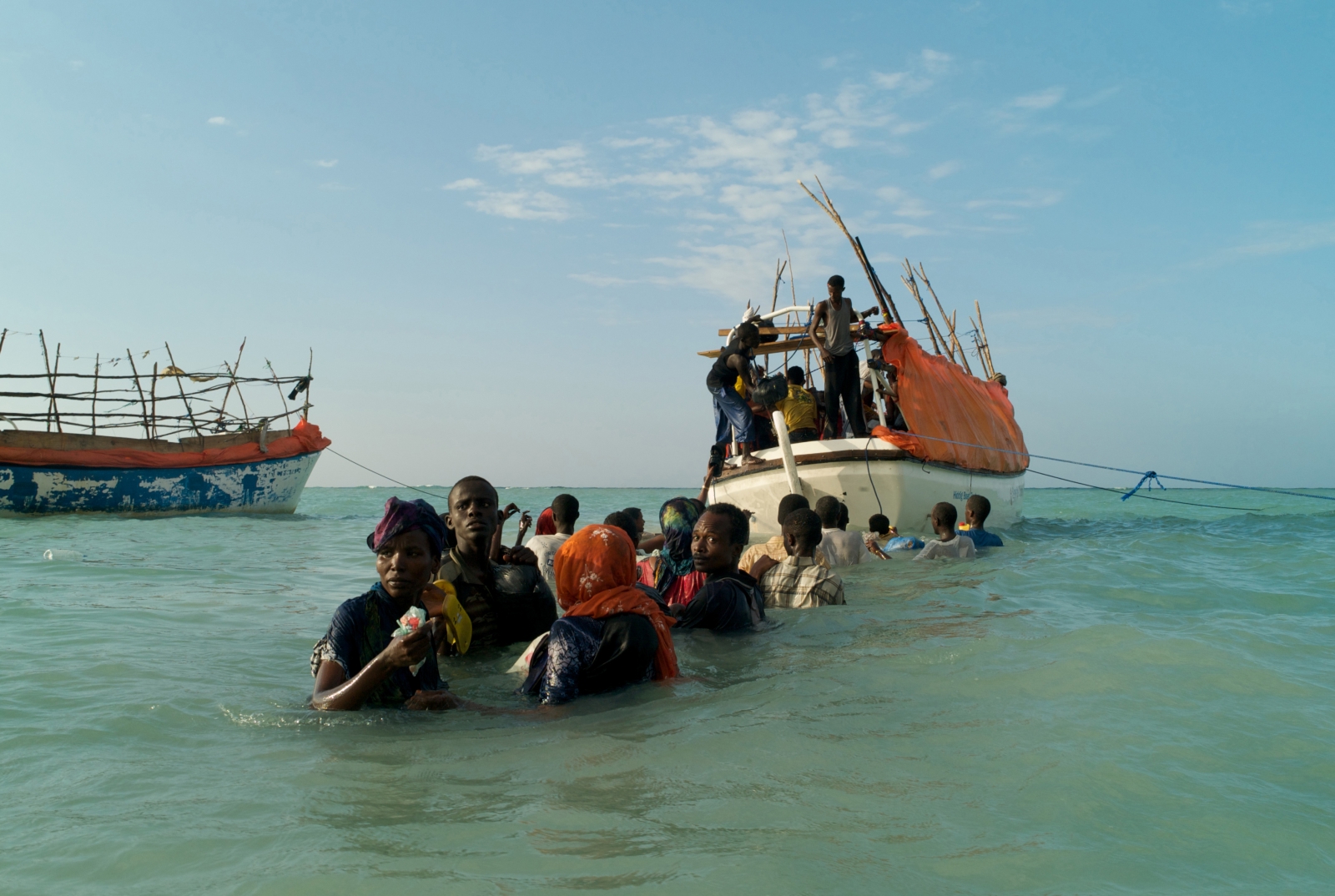 London Independent Photography, in partnership with the Sir John Cass Faculty of Art, Architecture and Design at London Metropolitan University, present this lecture with photojournalist Alixandra Fazzina, as part of Photomonth.
Each year we invite members of London Independent Photography (LIP) and members of the public to a unique lecture and conversation with a highly celebrated photographer. This year our Annual Janet Hall Memorial Lecture is part of international photography festival Photomonth.
Guests will enjoy a 90-minute talk, Q&A and book signing by photojournalist Alixandra Fazzina. Fazzina will speak about her book A Million Shillings; Escape from Somalia and her ongoing project The Flowers of Afghanistan, both of which cover the subject of human smuggling and trafficking. She will discuss the challenges faced not only on the ground but in creating fresh perspectives in the field of visualising migration.
At the end of the lecture, guests will have the opportunity to discuss and exchange ideas with Alixandra, and other photographers and audience members in an informal and social setting. They will leave feeling inspired to use photography to respond to their own imagination, passions and inner vision, and approach the conceptual and visual aspects of their work in a different way.
The lecture will be on Wednesday 25 November 2015 (19.00-20.30) with registration and drinks from 6.30pm, at Sir John Cass Faculty of Art, Architecture and Design, Central House, London Metropolitan University, 59-63 Whitechapel High Street, London E1 7PF.
You can get registration details for the lecture here, and you can also see the LIP Annual Exhibition as part of Photomonth until 1 November 2015.
Sign up for our newsletter (below right) for updates on our Photomonth news!