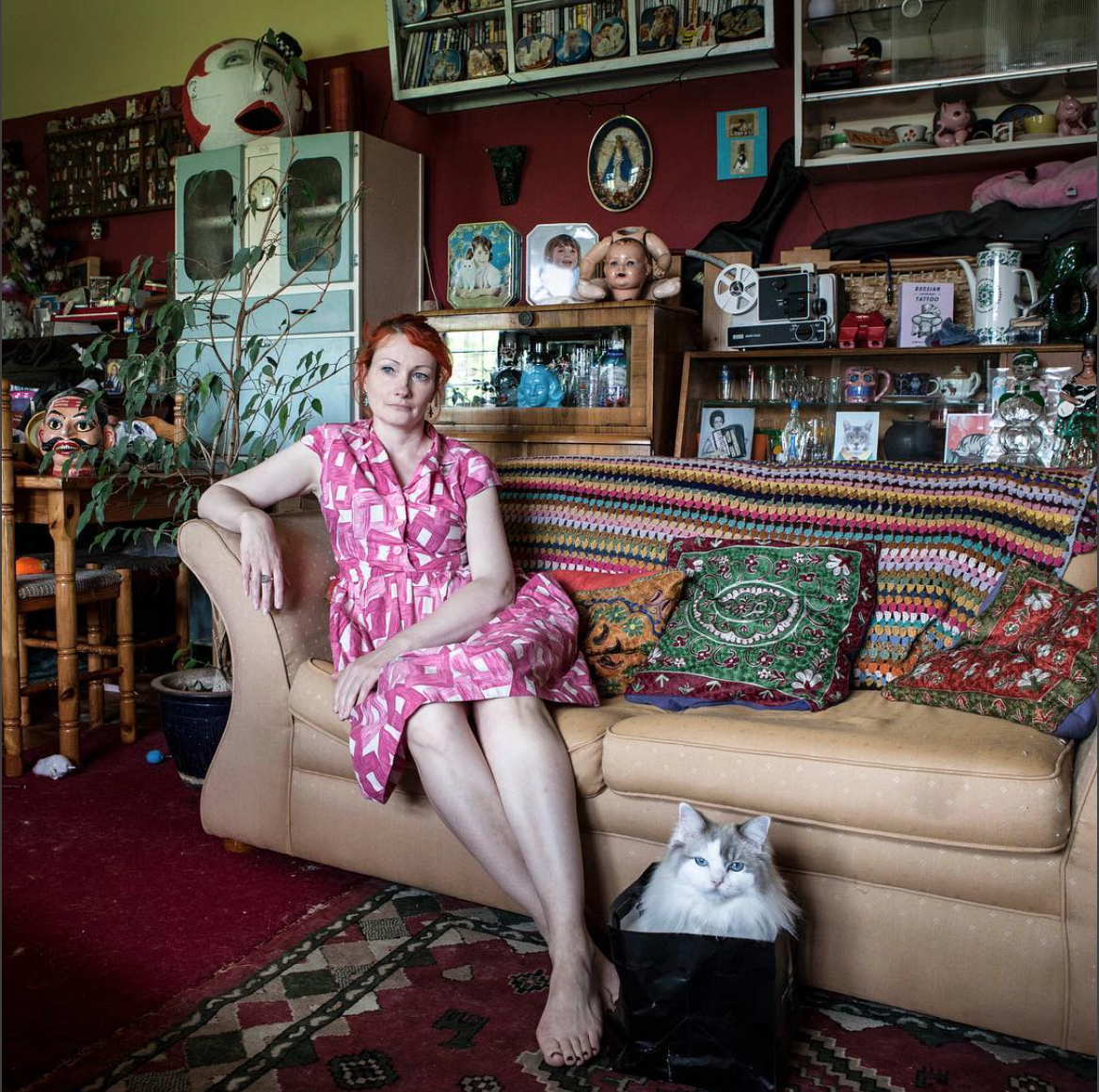 Girl Town (Celebrating the Culture of the Female in the 21st Century)
Shutter Hub and the Old Girl's Club have teamed up to bring a series of exciting photographic events to St Margaret's House in East London, as part of Photomonth. Launching on Thursday 6th October with a special opening reception and introductory talk, the series of events aim to give an alternative insight into the culture of the female in the 21st Century.
EXHIBITION: Girl Town (Celebrating the Culture of the Female in the 21st Century)

A selected exhibition of photography celebrating the culture of the female in the 21st Century. Curated by Shutter Hub and the Old Girls Club through the open entry Instagram call out #girltownPM, a shortlist of the most relevant and significant entries will be exhibited in the East London gallery space of St Margaret's House. In addition, a people's choice winner, selected over the course of the exhibition, will be awarded with a photographic prize from our print partners Metro Imaging.
TALK: Jane Bown: An Influence – Wednesday 19th October. Free entry. Limited Spaces. Please RSVP to info@shutterhub.org.uk

A talk on the life and work of photographer Jane Bown, by Luke Dodd (Jane Bown Archive).
PANEL DISCUSSION: Past & Present: The Women Who Influenced Us – Wednesday 19th October. Free entry. Limited Spaces. Please RSVP to info@shutterhub.org.ukFollowing on from the insight into the life and work of acclaimed photographer Jane Bown, our panel of industry experts will discuss and share their thoughts on the photographers who they feel have not only influenced them, but have influenced society on a whole.
MEET UP: Creative Block – Thursday 20th October | 10.30am – 12.30pm. Free admission.

RSVP if you think you can make it: info@shutterhub.org.uk
FILM SCREENINGS: Throughout October they will be screening a series of documentaries that relate to the Girl Town theme at Chapel Cinema, the pop up cinema at St Margaret's House in Bethnal Green. Their aim is to show exciting, beautiful, timeless films from a whole range of different genres, decades and countries.

Films: Finding Vivien Maier. Directed by John Maloof and Charlie Siskel. Born into Brothels. Directed by Zana Briski, Ross Kauffman. Looking for Light: Jane Bown. Directed by Luke Dodd, Michael Whyte. What Remains: The Life and Work of Sally Mann. Directed by Steven Cantor.

Free. Booking essential, via St Margaret's House.
Image: © Sheryl Tait
Free entry

Open daily 10am – 6pm

St Margaret's House, 21 Old Ford Road, Bethnal Green, London, E2 9PL

Nearest tube: Bethnal Green
7th October – 1st November 2016


Longing for Landscape – Photography in the Anthropocene
Landscape photography instils a longing in us. A wooded mountain in the distance, recorded in a photograph, a picture of a rugged coastal stretch make us ask: how would it feel to be there? Our pining gaze collides with a widespread mandate for progress and growth. Through the spread of cities and the expansion of industrialized agriculture, humans leave even more indelible marks on the planet's surface than ever before – the Anthropocene, the age of humankind, has long been underway. Behind the exhibited photographs of glaciers, dams and factories is the photographer: an explorer who renders the inexorable change in contemporary landscape visible.
Artists: Olaf Otto Becker, Marcelo Fiuza, Constanze Flamme, Bernhard Fuchs, Lois Hechenblaikner, Sanna Kanisto, Milo Newman, Hans-Christian Schink, Jem Southam, John Volynchoock.
Image: © Marcelo Fiuza
Free entry

Tieranatomisches Theater Berlin, Philippstr. 12/13, 10115 Berlin
1st October – 1st December 2016


Oceans Without Surfers, Cowboys Without Marlboros
Ocean without surfers, Cowboys without Marlboros tackles the increasingly complex arena of contemporary photography through the work of five internationally emerging artists Beni Bischof (CH), Ry David Bradley (AU), Kingsley Ifill (UK), Doug Rickard (USA), and Paul Anthony Smith (USA). Taking its name from an early career Richard Prince quote concerning art's ability to counteract the pervasive influence of advertising, this group exhibition is a front line presentation of artists' negotiations with today's image saturated world.
Through his extensive Internet exploration, Doug Rickard transforms the lenses of Google Street View into a contemporary mode of street photography. Focusing on areas of American post-industrial poverty, he locates accidental captures of uncanny and sublime scenes. Re-photographing them on the screen, their technological purpose is subsumed by their storytelling potential. The resulting images speak to our fascination and repulsion with surveillance culture, where the line between documentation and exploitation becomes increasingly unclear. Similarly drawing from pervasive surveillance culture, Ry David Bradley uses online databases of constantly streaming security cameras to create surreal image portals which toy with our perception. Depicting unremarkable scenes of urbanised environments, the viewer becomes a voyeur with access to a blurry fragment of an otherwise inaccessible world. Rendered in vinyl and stuck directly to the gallery wall, Bradley's work magnifies the collapse of time and space that provides photography with an innate power.
Turning to anonymous online imagery as a form of orphan media, we see Kingsley Ifill collect photographs documenting acts of vandalism found through Google Image searches. With the personal tale behind each action discarded by the Internet, Ifill embodies their malleability through stages of photocopying, scanning and screen printing, shifting the image further and further away from its original context to a final point of realisation. Paul Anthony Smith transforms photographs documenting his own life and ancestral home of Jamaica, manipulating prints with ceramicists' tools to render the subjects of his images erased, violated, or somehow inaccessible behind patterns reminiscent of fences, walls and territorial boundaries. The tensions between the physical and representational is accentuated again by Beni Bischof, who intervenes with the highly composed imagery of glossy magazines such as Vogue through acts of tearing and scratching, digging beyond the cover until the final works suggest elegantly gutted cadavers.
As photography's concepts of authenticity and creativity adapt to the possibilities of new technology, the artists brought together for Oceans without surfers, Cowboys without Marlboros share a preoccupation with how its methods may be recalibrated as a process and as a conceptual gesture. Both traditional and new forms of imagery are examined and challenged within our post-internet existence, expanding on photography's potential as an increasingly computer-based medium to interrogate its pivotal place in the 21st century.
Founded in early 2015 by Patrick Barstow (London) and Lee Colwill (Berlin), PM/AM is a new contemporary art and project space dedicated to supporting artists, curators and collectors. PM/AM aims to challenge existing models for interacting with art and artists through a wide ranging programme of exhibitions, performances, screenings and installations. The space will also present artists outside of its representation and collaborate or commission special projects with external curators.
Image: © Paul Anthony Smith
PM/AM 259-269 Old Marylebone Road, London NW1 5RA

Monday to Friday 10am–6:30pm. Saturday and Sunday by appointment.
30th September–31st October 2016
PHOTOMASTERS is a curated exhibition of inspiring new photographic talent. Featuring the work of selected MA graduates and students from universities across the UK and now internationally, including; Goldsmiths, Royal College of Art, Central Saint Martins, University for the Creative Arts, Leeds University, Kingston University, Anglia Ruskin University Cambridge School of Art, University of South Wales, University of East London, London College of Fashion, EFTI Madrid and the International Center of Photography NYC.
This curated collection of emerging photographers will display varied content within; fine art, documentary, conceptual, commercial, portrait photography and installation pieces. The annual exhibition is to coincide with The Old Truman Brewery's PHOTOBLOCK, a curated programme of photography exhibitions.
This year's exhibition is partnered with The British Journal of Photography, Shutter Hub and Metro Imaging and drinks provided by The Brewers Project.
PHOTOMASTERS will feature the work of:
Abbie Hart, Alisa Gokoeva, Ana Garrido Santos, Anna Radchenko, Asli Shehi, Ayesha Saeed, Billy Macrae, Cristina Dale, Doris Himmelbauer, Elliot Ford, Giulia Berto, Hazel Davies, Heath Brown, Jack Florish, Jamie Tilley, John Rovira, Jonny Pickup, Karen Hutchins, Lavita Yuqing Lai, Le I Lin, Loren McCarthy, Lucrezia de Fazio, Martin Garwood, Regina Ray, Yijiang Wu.
Shutter Hub will be returning to the Old Truman Brewery to give the Shutter Hub Award at PHOTOMASTERS, as part of the PHOTOBLOCK programme, opening on Thursday 13th of October, and running from Friday 14th – Monday 17th October 2016. On Friday 14th October we'll be teaming up with Metro Imaging to offer expertise and support in the form of a Peer Review session, it's free to attend, and we'd love you to join us. This is a great opportunity to get honest reviews and new perspectives from other photographers and industry professionals.
Image: © Ana Garrido Santos
Free Entry

F Block G5, The Old Truman Brewery, Ely's Yard, 15 Hanbury St, E1 6QR

10am – 6pm
14th – 17th October 2016
Taylor Wessing Photographic Portrait Prize
The Taylor Wessing Photographic Portrait Prize 2016 is the leading international competition, open to all, which celebrates and promotes the very best in contemporary portrait photography from around the world. Showcasing talented young photographers, gifted amateurs and established professionals, the competition features a diverse range of images and tells the often fascinating stories behind the creation of the works, from formal commissioned portraits to more spontaneous and intimate moments capturing friends and family.
The selected images, many of which will be on display for the first time, explore both traditional and contemporary approaches to the photographic portrait whilst capturing a range of characters, moods and locations. The exhibition of fifty-eight works features all of the prestigious prize winners including the winner of the £15,000 first prize.
Image: © Claudio Rasano
Tickets £6

National Portrait Gallery, St Martin's Place, London, WC2H 0HE
17 November 2016 – 26 February 2017
Portrait Salon was founded by Carole Evans and James O Jenkins in 2011 as a response to the Taylor Wessing Photographic Portrait Prize. A form of Salon des Refusés – an exhibition of works rejected from a juried art show – it aims to showcase the best of the rejected images from the Taylor Wessing Prize, which is organised annually by the National Portrait Gallery in London. The NPG Taylor Wessing Portrait Prize is one of the most prestigious photography prizes in the world, attracting entrants from professionals and amateurs alike.
This year Portrait Salon is creating a multi-location exhibition in Clerkenwell, London. Using Metro Imaging's gallery space as their base (where they will be exhibiting selected portraits) they will curate a map of portraits across Clerkenwell. Metro's Director Steve Macleod, will curate the selection of portraits which will be exhibited in various locations, including retail and business outlets across the district.
Image: © Alan Powdrill (Portrait Salon Winner, 2015)
Metro Imaging, 32 Great Sutton Street, Clerkenwell, EC1V 0NB London,
15th – 26th November 2016


Brighton Photo Fringe 2016 – New Skin – Amelia Shepherd
Brighton Photo Fringe 2016 has so many great things going on (including a event with the Old Girl's Club featuring a talk with Shutter Hub's Karen Harvey!) but we had to pick out one exhibition that we'd really like to see, so…
New Skin – Entry into motherhood is an explosive burst into a new world of chaos. Boundaries between night and day, joy and despair, elation and exhaustion continually fuse. New Skin engages with the physical, emotional and psychological shifts in a 'new mother's' identity. Exploring the domestic space of motherhood along with everyday moments and painful life-events. New Skin re-represents motherhood with new and experimental photography and texts becoming part of the dialogue around what it means to be a mother today.
Image: © Amelia Shepherd
Thurs – Sun 12:00–18:30

The Regency Town House, Basement, The Kitchen, 13 Brunswick Square, Hove, BN3 1EH
1 – 30 October 2016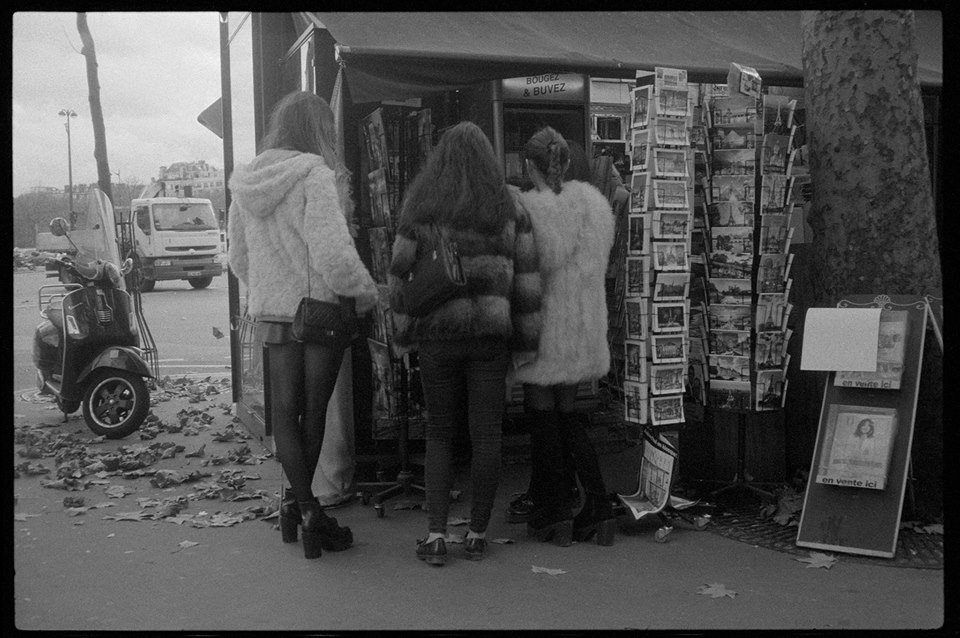 Chapter I:Paris – The Precursor Project
The Precursor Project (TPP) is an ongoing photographic archive project which investigates the precursor moments leading up to (but not of) terrorist attacks using different photographic processes. The exhibition, Chapter I:Paris, will showcase work from all the contributing photographers, an introduction by the editors as well as a launch of the accompanying publication which includes a limited edition print. The exhibition marks the 1 year anniversary of the Paris attacks.
The Private View on 3rd November is open to all. RSVP here.
Image: © Kate O'Neill
Metro Imaging, 32 Great Sutton Street, Clerkenwell, EC1V 0NB London,
4th – 13th November 2016
Got an exhibition you want to share? Drop us an email with a paragraph about the exhibition, web link, details and an image. ​