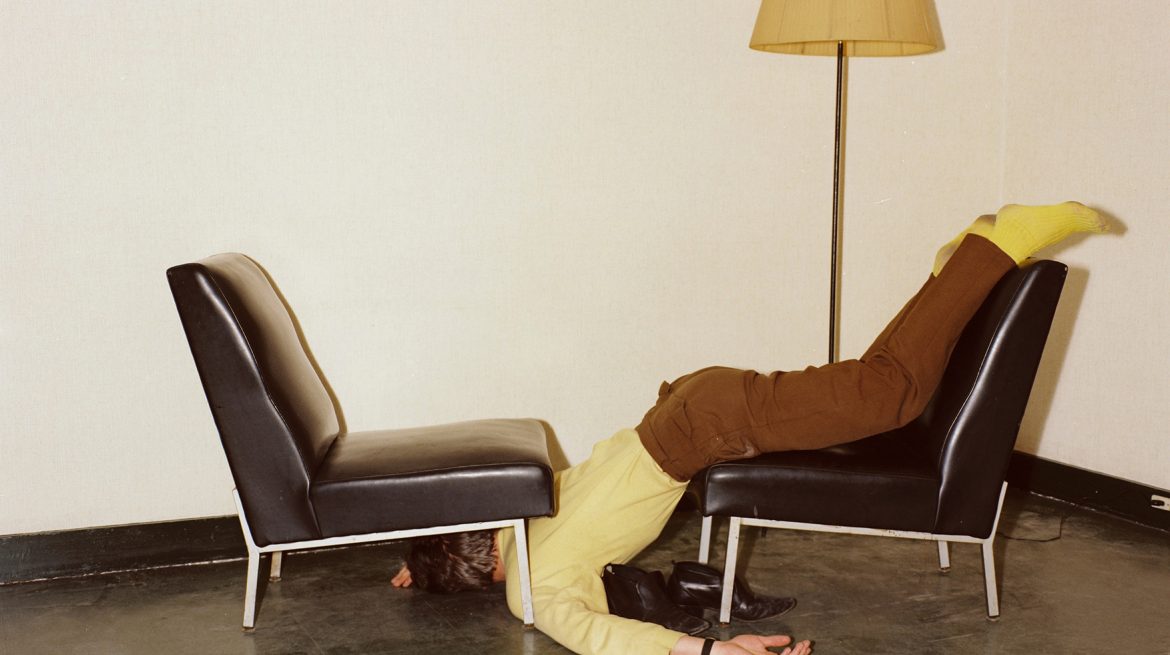 Thomas Ruff: Photographs 1979 – 2017
Cosmology, suburbia, nudity, utopianism, catastrophe – these are some of the subjects that Thomas Ruff (b. 1958, Germany) addresses in his photographic series, which for almost four decades have investigated the status of the image in contemporary culture. This exhibition will draw from the full range of Ruff's output: from his acclaimed Portraits – passport-style portraits, reproduced on a huge scale and revealing every surface detail of their subjects, to his most recent press++ photographs, drawing on newspaper archives from the era of the space race and Hollywood starlets.
Image: Thomas Ruff, L'Empereur 06 (The Emperor 06), 1982 © Thomas Ruff
Whitechapel Gallery, 77-82 Whitechapel High Street, London, E1 7QX
27th September 2017 – 21st January 2018
This November, Beetles+Huxley will be exhibiting a survey of 30 masterpieces by leading photographers of the twentieth and twenty-first centuries.
The exhibition will contain rare and collectable prints by some of the world's most influential photographers. Each photograph has been chosen for its significant role in the history of the medium. With a strong emphasis on the rarity and quality of the print, the exhibition consists of important images by Berenice Abbott, Diane Arbus, Richard Avedon, Cecil Beaton, Bernd and Hilla Becher, Erwin Blumenfeld, Brassaï, Henri Cartier-Bresson, Alfred Eisenstaedt, Frederick H. Evans, Horst P. Horst, André Kertész, Dorothea Lange, Richard Learoyd, Gustave Le Gray, Peter Lindbergh, Robert Polidori, Irving Penn, W. Eugene Smith, Edward Steichen, Alfred Stieglitz, Josef Sudek, Frank Thiel and Edward Weston.
Image: Diane Arbus, Triplets in Their Bedroom, New Jersey, 1963. © Diane Arbus
Beetles+Huxley, 3-5 Swallow Street, London, W1B 4DE
25th October 2017 – 16th November 2017
Robin Gillanders (a retrospective)
Stills is excited to present a solo exhibition dedicated to the work of the Edinburgh-based photographic artist, Robin Gillanders. The display will showcase newly commissioned work alongside selected portraits made over the last forty years. It will feature photographs from various collaborations between Gillanders and the artist Ian Hamilton Finlay. This will include, on public display for the first time, a series made at Little Sparta, the garden and artwork created by Finlay at his home in the Pentland Hills. The exhibition will also feature Gillanders' recent series, A Lover's Complaint (2016); photographs paired with haiku by the writer Henry Gough-Cooper as a response to the philosopher Roland Barthes' A Lover's Discourse published in 1977.
Gillanders is a hugely influential photographer, educator and advocate for photography in Scotland. Stills is one of the many organisations for which he has played a vital supporting role and this exhibition has been organised to coincide with the gallery's 40th anniversary year.
Image: L-R: Karine Polwart, Singer (2017) Robin Gillanders; bare stream racing like a Bugatti (1995) Ian Hamilton Finlay and Robin Gillanders collaboration. © Robin Gillanders.
Stills, 23 Cockburn Street, Edinburgh, Scotland, EH1 1BP
19th September 2017 – 21st October 2017
Bruce Davidson

The American Photographer
This autumn, the Nederlands Fotomuseum will be presenting the very first retrospective exhibition of the works of legendary Magnum photographer Bruce Davidson (1933). The exhibition will include more than 200 of his photographs, including work from the famous series Brooklyn Gang, East 100th Street and Time of Change: Civil Rights Movement.
Bruce Davidson discovered photography at a very young age. This was followed by a passionate interest and success in the craft. Typical of his work is that he does not aim his camera at the exceptional, but the seemingly every day, creating a strong sense of the dignity of human beings. This personal perspective has resulted in unique photographs of major events in recent American history.
The exhibition is the result of collaboration with Magnum Photos, the Fundación Mapfre in Madrid and the Centro Italiano per la Fotografia in Turin. The exhibition and international tour have been made possible thanks to the support of the TERRA Foundation for American Art.
Image: Led by Martin Luther King Jr., a group of civil rights demonstrators march from Selma to Montgomery to fight for black suffrage. © Bruce Davidson/Magnum
Nederlands Fotomuseum, Las Palmas Building, Wilhelminakade 332, 3072 AR Rotterdam
16h September 2017 – 7th January 2018
Instant Stories.

Wim Wenders' Polaroids
This exhibition offers a rare opportunity to see the personal and previously unseen Polaroid work of Oscar-nominated filmmaker, Wim Wenders (b.1945, Germany) and provides a singular insight into the artist's thought processes, preoccupations and aesthetic inspirations.
Whilst his larger photographic works are well known, this is the first time he has shown a selection of the many thousands of Polaroid photographs taken, both on and off location, between the early 1970s and mid 80s. Wenders' fascination with the Polaroid stems from his early adoption of the format while he was learning the craft of film-making in the late 60s. Polaroids operated as a visual notebook – a way of testing out frames and ideas – but more than that they offered him a kind of liminal space between the subject and the photograph, the photographer and the act of taking a photo, the intention and the outcome.
Instant Stories presents over 200 of Wenders' Polaroids encompassing portraits of cast and crew, friends and family, behind-the scenes, still-lives, street-photography and landscapes. Alongside diary-like impressions and homages to his artistic inspirations, including Fassbinder and Warhol, the small format images take us on a literal and metaphoric journey through Europe and the US. From his first trip to New York, his fascination with American TV, views from rooftops (he'd never been so high up before), shop-fronts, roads, cars and many other visual recordings, Wenders' Polaroids reflect a distinctive and lyrical vision – at once both intimate and portentous.
The exhibition will also feature a selection of moving images from his films, reflecting moments in Wenders' canon, where Polaroid cameras and still photographs form a vital part of the narrative, such as the photo-obsessed protagonist in Alice in the Cities (1974).
Image: Sydney © Wim Wenders, Courtesy of Wim Wenders Foundation
The Photographers' Gallery, 16 – 18 Ramillies Street, London, W1F 7LW
20th October 2017 – 11th February 2018
Fashion & Politics in Vogue Italia

Photo Vogue Festival
The second Photo Vogue Festival will open in Milan this November. A series of engaging exhibitions and events across the city will draw upon the success of the inaugural festival in 2017 – the first ever international photography festival dedicated to fashion. Organised by Vogue Italia, the Photo Vogue Festival has already established itself on the international festival calendar as a meeting place for photography, art and photography, drawing in key industry figures, renowned photographers and leading curators.
Fashion & Politics will explore how fashion photography can engage in issues such as gender, wealth, consumerism, the environment, protest and identity building. The relevance of fashion photography is dependent on its ability to reflect and capture changes in society – in subtle and playful ways – bring provoking issues to a diverse audience.
Fashion & Politics in Photo Vogue will reflect on the magazine's pioneering role in commissioning contentious fashion photography and how this has succeeded conveying a message, and raising questions, through the publication's editorial pages. Holding a mirror up to Vogue Italia's commissioned photography and editorial since launch, the exhibition will aim to address how the magazine's fashion photography has embraced, and even influenced change.
The exhibition will include Bruce Weber's 'A letter to True Hope' (2003), Ellen von Unwerth's 'The Vagaries of Fashion' (2001), and Steven Meisel's 'Makeover Mandess' (2005), 'State of Emergency' (2006) and 'Water and Oil' (2010) amongst others.
Whether the Vogue Italia editorial has acted as commentary, satire or a catalyst for debate, the magazine has anticipated many issues from the morbid obsession with plastic surgery and the media's glamorization of rehab clinics, to the stereotypical model of the perfect family down to extreme consumerism. The photographers featured in this exhibition never flinched from taking a stand – taking the photography far beyond the original purpose as a mere advertising platform.
Image: State Of Emergency Editorial Vogue Italia September 2006. © Steven Meisel
Base Milano, Via Bergognone, 34, 20144 Milano MI, Italy
15th November 2017 – 19th November 2017
Gordon Parks

A Choice of Weapons
As its contribution to Tyneside's Freedom City 2017 Side Gallery presents a focused exploration of key works by the great African American photographer Gordon Parks. The works selected for this exhibition highlight the struggle African Americans endured whilst fighting for equality in America, a struggle that concerned Parks throughout his long and astonishing photographic career.
Gordon Parks: A Choice of Weapons shares its title with Parks' 1966 autobiography and this exhibition aims to draw out critical questions concerning civil responsibility, human rights and modes of representation. Critically this exhibition highlights how Parks' photography informed the sense of responsibility he felt and the way he used his position to provide both agency and voice for his people. His immersive photographic narratives opened up dialogue across the difficult cultural, social and political divides that existed in America.
In late 1967 and as a direct response to the wave of riots that broke out across America Parks began documenting the Fontenelles, an African American family, living in Harlem and trapped in extreme conditions of poverty. This extended documentary project became a remarkable 16 page photo feature for Life magazine in March 1968. It was a ground breaking essay which provides a keystone through which to read Park's photography throughout this exhibition. An outstanding body of work, it illustrates the way he saw and portrayed the family – and others: not as objects of journalistic scrutiny but as unique individuals participating in the telling of their own story. The heart ache and emotional and moral dilemmas that he faced in trying to tell story of the Fontenelle family would never leave him. He stayed in contact with the family and would later recall that, "the truth of their suffering lay ahead, and it would be terrifying and sorrowful."
Image: Norman Fontenelle, Sr, Harlem, New York, 1967 by Gordon Parks, © / courtesy The Gordon Parks Foundation
Side Gallery, 5-9 Side, Newcastle upon Tyne, NE1 3JE
13th October 2017 – 31st December 2017
Vanley Burke: No Time For Flowers
Vanley Burke is often described as the 'Godfather of Black British Photography', whereby his iconic images have captured the evolving cultural landscape, social change, and stimulated debate in the UK over the past four decades.
Burke played a key role in documenting protest in 1970s and 80s Birmingham, including Anti-Nazi League demonstrations and the Handsworth uprising. He also photographed life in South Africa in the 1990s, as the Apartheid system crumbled, including the Sharpeville demonstration and Nelson Mandela's birthday party. Both bodies of work are presented in this special exhibition No Time for Flowers.
In partnership with ffotogallery. This is a Street Level Photoworks off-site exhibition, programmed as part of Black History Month 2017.
Image: African Liberation Day, 1977 © Vanley Burke
Hillhead Library, 348 Byres Rd, Glasgow G12 8AP
3rd October 2017 – 30th November 2017
Got an exhibition you want to share? Drop us an email with a paragraph about the exhibition, web link, details and an image.