Rebecca Vassie Trust presents ʻAdiga: Circassians in Israel'

James Arthur Allen
The Rebecca Vassie Trust is delighted to announce the first exhibition of new photographic work created through the Rebecca Vassie Memorial Award. Shot entirely on film, ʻAdiga: Circassians in Israel' is an arresting collection exploring Israel's little-known ethnic Circassian population.
Displaced from the Caucasus region in the nineteenth century, the Circassian diaspora spread through Europe and the Middle East. One group settled in what is now Israel; today, a population of 3,000 Circassians resides in Kfar Kama, a small town near the Sea of Galilee.
Emerging British photographer (and Shutter Hub member) James Arthur Allen, winner of the first Rebecca Vassie Memorial Award, used the £1,200 bursary to travel to Kfar Kama and spend time among the Circassian people.
In the resulting photographs, a blend of formal portraiture and semi-urban landscapes, Allen explores how the Circassians ‒ who are Sunni Muslims ‒ have integrated into Israeli society, while at the same time retaining a fierce sense of cultural independence.
Examining a cross-section of people and settings, the work counterpoints modernity and tradition, with particular emphasis on how younger generations stay in touch with older customs.
The photographs ‒ printed by print partner Metro Imaging ‒ will be exhibited at the Tabernacle Gallery in London's Notting Hill from Monday 11 through Sunday 17 December, 2017. There will be an opportunity to purchase original, limited-edition prints and a limited-run booklet.
Image: Shina Nash & Rustam Apsha © James Arthur Allen
The Tabernacle, 35 Powis Square, off Portobello Road, London W11 2AY
12th December 2017 – 17th December 2017
InCase.4 'Heavier than a death in the family'.
This show brings together the work of two photographers who, on the surface, have very differing practices, Shutter Hub member William Bunce, and Petr Strouhal.
William Bunce's work is rooted in still life, spanning editorial, advertising and fine art. He often collaborates with set designers, sculptors, and other artists, to encourage visually unique and serendipitous images.
For InCase the work that was selected from Bunce forms part of his personal portfolio 'Metamorphosis'.
Petr Strouhal is a photographer who currently combines a large format analogue film camera with scanning technology. Owing to the slow nature of this process Strouhal is able to manipulate and edit the image as it is being recorded. What emerges is a distorted, deformed world often sinister and sometimes humorous.
'Heavier than a death in the family' is curated by Luke Harby.
Image: Copper © William Bunce
Intercession Gallery, First Floor, The Tower, 54 Kingswell Street, Northampton, NN1 1PR
16th November 2017 – 18th December 2017
Lumen are an art collective exploring the themes of astronomy and light. They curate events, exhibitions, seminars and residencies in the UK, Europe and beyond. For the exhibition at Bankley Gallery, Lumen brings together a number of North West based artists including Shutter Hub member Helen McGhie, exploring broad themes of astronomy and light.
Image: © Mark Lascelles-Thornton
Bankley Gallery, Bankley St, Manchester, Levenshulme, M19 3PP
1st December 2017 – 7th December 2017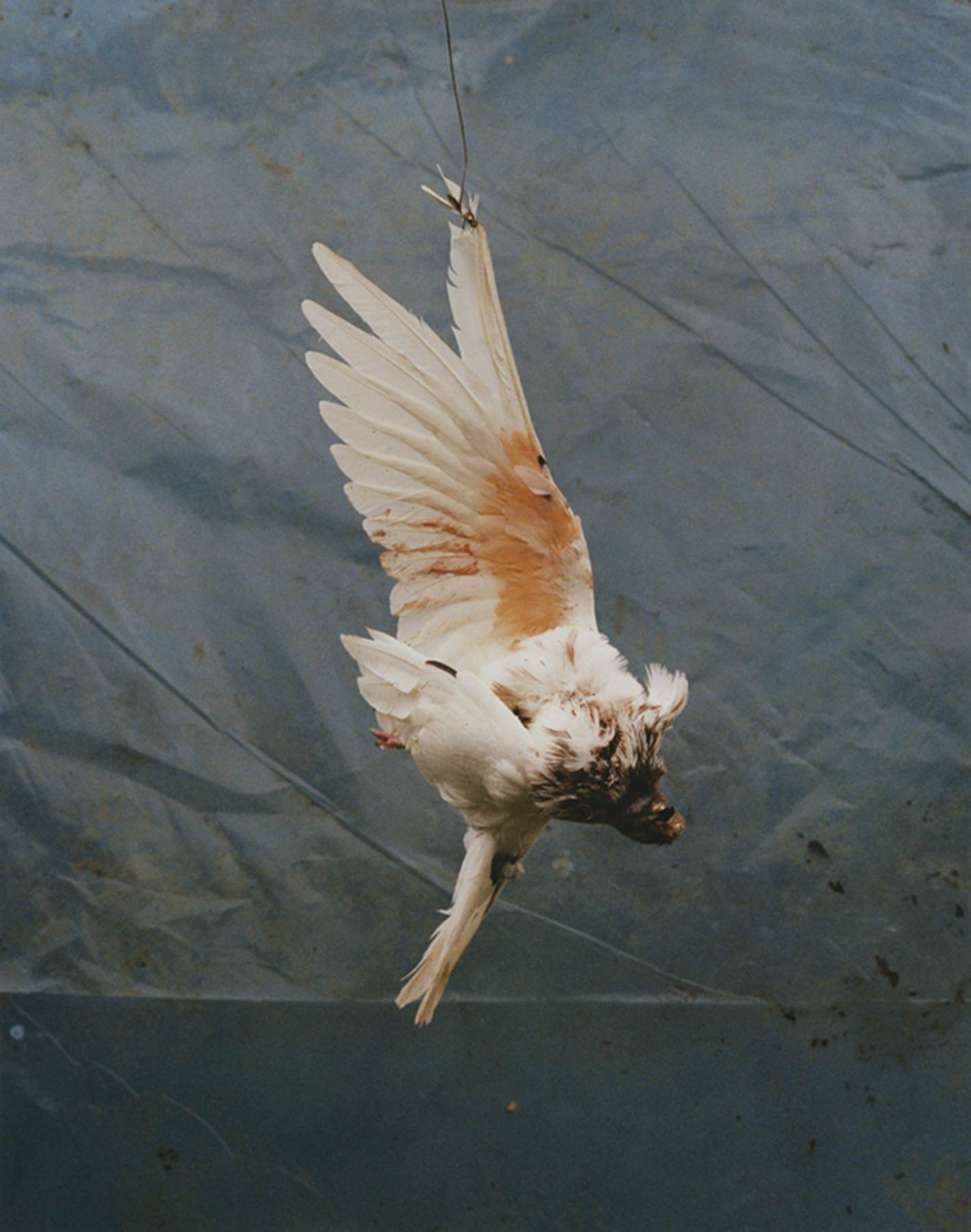 Inside The Spider

Suzie Howell
'Inside The Spider' is a project based on Walthamstow Marshes, East London, an area of outstanding natural beauty and one of the last natural wetlands in the capital.
For the last 3 years Suzie has visited these marshes on a regular basis and explored her own personal and changing relationship with this landscape.
The work is a representation of what's real and present, but it is also an abstract portrayal of past events using objects found on the land.
There is a troubled atmosphere surrounding the beautiful, natural spectacle of the marshes and the contrasting feelings of darkness and allure are the basis of this work.
Image: © Suzie Howell
The Print House Gallery, 8 Ashwin St, Hackney, London E8 3DL
13th November 2017 – 13th December 2017
Marian Goodman Gallery presents Hiroshi Sugimoto's work for the first time in Snow White, a collection of photographic works from Sugimoto's Theaters series (1978–). The works in the exhibition focus on theaters in America and Europe, specifically Drive-in theaters, abandoned theaters and most recently a series of Italian Opera theaters. The Theaters series began as an experiment in which Sugimoto used a long exposure (dictated by the duration of each film) to capture the thousands of moving images on a single frame of film. The 'afterimage' of this long exposure is one of a gleaming, pure white screen, which remains in our visual memory beyond the physical experience of the actual film screening. With the exhibition Snow White in London and a publication of the same name, the artist will for the first time reveal the titles of many of the films screened and captured in the Theaters series. The Abandoned Theaters depict the former grand halls of music and film now dilapidated, left to decay for decades. Reflecting the various economic downturns and changes in patterns of social entertainment, these images evoke a sense of Piranesi's depictions of classical ruins, or in this case, are ruins made modern. Sugimoto began to photograph the most recent locations a number of Italian Opera Houses in 2014, which includes images of two of the earliest Renaissance theaters in Italy, the Palladio-designed Teatro Olimpico Vincenza and the Teatro all'Antica, Sabbioneta. These classical Italian buildings are the architectural ancestors and inspiration for the style of the majority of the American Theaters which the artist originally began photographing.
Image: Paramount Theater, Newark, 2015 © Hiroshi Sugimoto
Marian Goodman Gallery, 5-8 Lower John St, Soho, London W1F 9DY
26th October 2017 – 22nd December 2017
Cecilia Brunson Projects is proud to announce the upcoming solo exhibition with Paz Errázuriz. Errázuriz is one of Chile's most internationally recognised photographers. Famous for her photographs which captured life in Chile under Pinochet, the self-taught artist focuses her lens on subjects at the periphery or transgressions of society – the homeless, old, infirmed, or, in her most famous series, La Manzana de Adán (Adam's Apple), male prostitutes and transvestites. 'They are topics that society doesn't look at, and my intention is to encourage people to dare to look'. (Errázuriz)
This exhibition shall exhibit a rarely seen series of work. Entitled El Circo (Circus), it captures another group at the margins, circus workers, offering a back door view of the life of the circus. Errázuriz started the series in 1984 and over the following five years she lived for long periods with the members of the itinerant circus caravans that are depicted in the photographs. This embedded way of working, where the artist is not an observer but rather an active part of the group she is capturing, on the inside, has often been repeated in later series of works by the artist and is fundamental to her practice. It represents her approach of dignifying her subjects, rather than objectifying them. The series consists of 28 images and this is the first time that it will be exhibited in its entirety.
When viewing photographs by the artist of this period, it is crucial to acknowledge the context in which Errázuriz worked – the Chilean dictatorship of the mid-1970s and 1980s. Crucially, Pinochet banned international photojournalism – registering life through photography was an act of resistance. Equally, it was not acceptable to be a woman by herself in the streets taking photographs. By undertaking this series, Errázuriz put herself in jeopardy and at considerable personal risk. Equally, in the photographs, Errázuriz presents a singular and striking human narrative in the throes of dictatorship.
Image: Paz Errázuriz, Miss Piggy, 1984 (printed in 2012), ©
Cecilia Brunson Projects, Royal Oak Yard, Bermondsey Street, London SE1 3GD
18th November 2017- 19th January 2018
Into the Woods: Trees in Photography
Trees have long been a source of inspiration for artists. This display explores the diverse representation of trees in photography – as botanical subjects and poetic symbols, in the context of the natural and human worlds.
Image: Rotting Apples from the series What Has Been Gathered Will Disperse, 2004. © Mark Edwards
Victoria and Albert Museum, Cromwell Road, London, SW7 2RL
18th November 2017 – 22nd April 2017
Salford & Cheetham Hill in Focus
This unique collection of photographs, from a newly restored and unseen archive of 12,000 images, showcases life in Salford and Cheetham Hill in the 1950s and 1960s.
The exhibition includes photographs of shops, cinemas, street scenes, Whit Walks, dance halls, industries and more, reflecting the development and diverse communities of the areas.
The exhibition gives you the opportunity to share your memories relating to the photographs.
Image: © People's History Museum
People's History Museum, Left Bank, Spinningfields, Manchester M3 3ER
25th November 2017 – 4th February 2018
Got an exhibition you want to share? Drop us an email with a paragraph about the exhibition, web link, details and an image.