Victoria J. Dean is a photographic artist based in Northern Ireland. She has exhibited and been published internationally, her work is held in the Arts Council of Northern Ireland Collection, the Office of Public Works State Art Collection (Ireland), and a number of private collections in the UK and Ireland.
We met Victoria recently when she joined Shutter Hub and shared her new book The Illusion of Purpose with us. We loved the work, and invited Victoria to share her 3 Top Tips on preparing a project for publication…
1. Do some research
Have an idea of what you want the book to look and feel like, if possible before working with a publisher. Being clear in your own mind can make things easier, especially if posed with a variety of options, as you won't want to feel under pressure to make decisions in limited time. Thinking things through beforehand will put you in a stronger position to propose something, or consider a suggestion, so you are less likely to make decisions on the spot that you later change your mind about. Be prepared for some compromises though, as the budget may dictate certain outcomes.
Do some research and look at other photobooks. Study them critically and consider why certain choices have been made for individual books. Decide what you feel works and doesn't work, and what your preferences are for your own series.
2. Print a dummy book
Use prints to work on the edit and layout, not just images on a screen. Get a feel for how the images work in book format, as a book is relatively linear, and is an object in itself with a tactile element. Print a dummy that you can play around with and move pages or images around. Give yourself plenty of time for this as you might find your ideas change frequently until you settle on something.
Ask yourself about:
The size of the book and number of pages – this may be restricted by the publisher and production costs or sales price, or by the printing method, as fewer pages keep the cost down. How many images do you have? Have you enough, or have you too many?

Format and orientation of the book – square, landscape or portrait? What size will the images be on each page and where will they be placed?

What kind of layout? – a simple layout or more experimental? Do you have images that work best presented simply, or sets of images that work together on opposite pages? What about double-page spreads or fold out pages for more impact and larger images (will the gutter or fold affect the image)? Where should you have blank pages? How does the series flow in book format?

Text in the book – do you want to make a photobook with little text? Do you have your own text? Do you have text in mind by a writer/poet that you need to request permission to use? Where should the text feature in the book?

Should you have page numbers or captions? Where should these be located? Should you have a list of captions at the end of the book, or on each page?

The cover – do you want a photograph on the cover? A plain cover? Something else?

Is there anything else you can use to bring the book together?
Each project is different, so what is appropriate to yours? These are only examples of the kinds of things to think about. You may even be lucky enough to work with a designer on the layout. Remember to consider your viewer as a book provides an opportunity for your series to reach new audiences, as well as existing ones.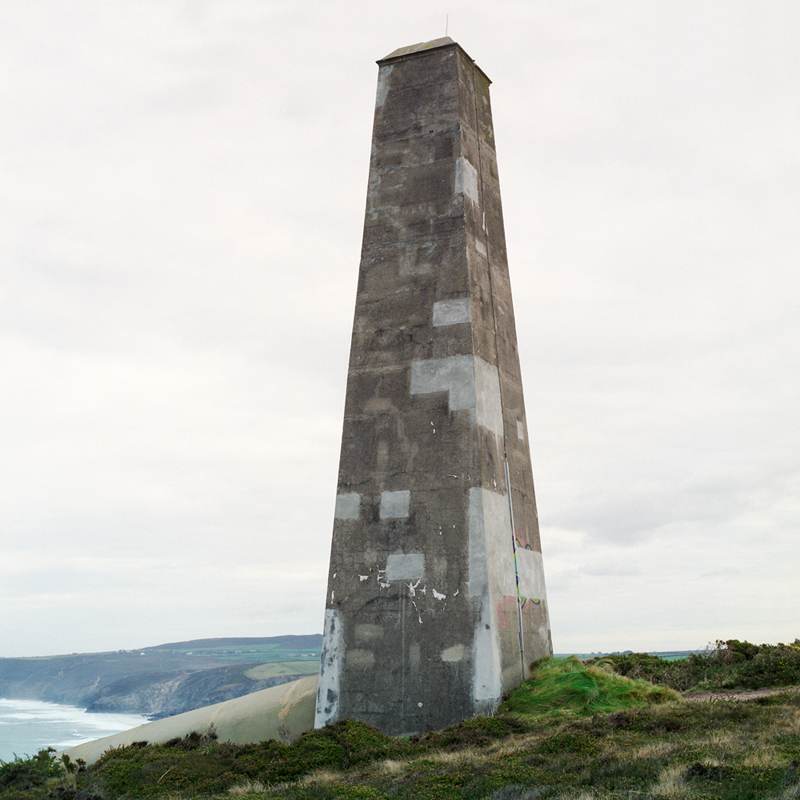 3. Be certain before it goes to print:
Don't put a photograph in unless you are absolutely sure it fits. In fact, don't do anything unless you are sure. If you have doubts about anything, reconsider, because once published, the book is final. This is probably an obvious statement to make, but you don't want to be wishing you had made different choices. This is why the first two tips are so important! Enjoy the process!
The Illusion of Purpose was published as a photobook in 2018 by Another Place Press and is available to purchase on the publisher's website.
All images © Victoria J. Dean.
Got 3 Top Tips you want to share? Drop us an email at info@shutterhub.org.uk